A Portugal surf holiday will appeal to everyone as we have a wide range of properties that will suit everyone's taste, from eco-houses surrounded by nature to modern and contemporary houses that are straight out of Grand Designs.
Below you will find 10 of the most amazing and unique surf holiday experiences in Portugal:

1. EcoNature DeGaio, Ericeira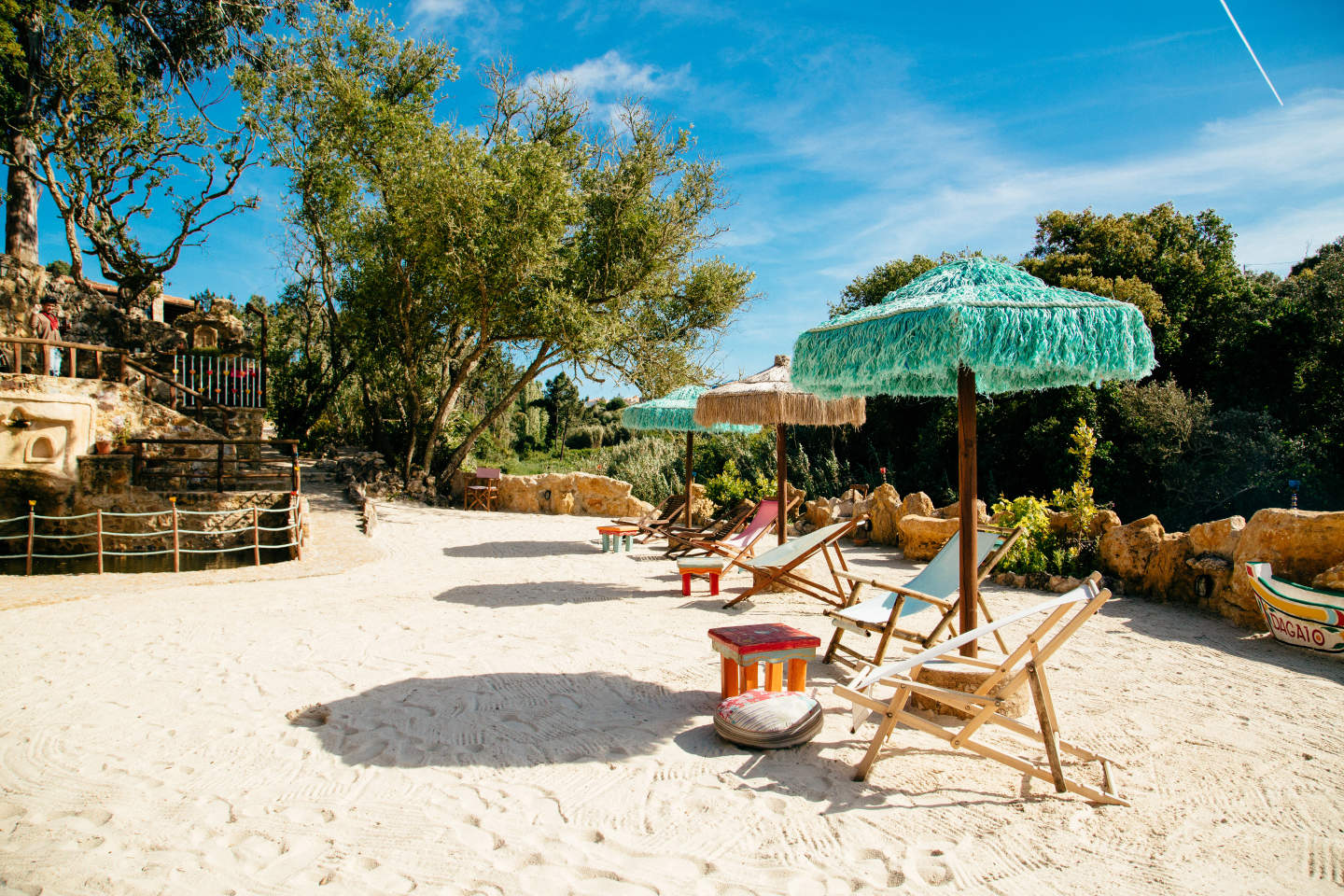 EcoNature DeGaio consists of five unique and magical houses hand built by husband and wife Mafalda and Luis. It has the ability to stop the clock, allowing you to totally unwind and it will be unlike anything you will have stayed in before, in a 'back to nature' paradise surrounded by waterfalls, streams and forest. The nearest beach to surf is just under 1km away.

2. Villa Anna Margarida Beach, Ericeira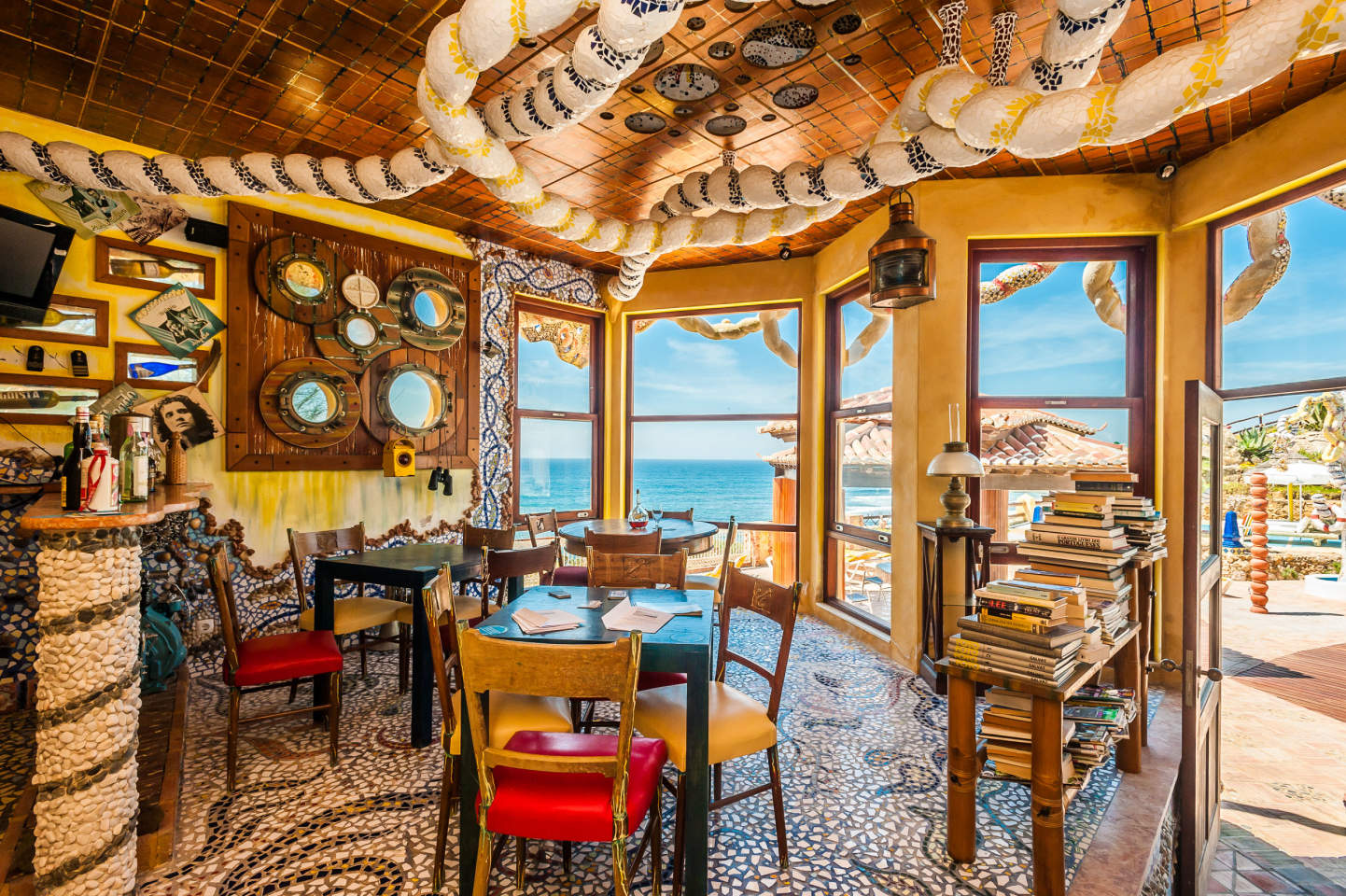 Perched right on the cliff overlooking Matadouro surf beach you'll find twelve uniquely designed villas that stem from traditional fisherman houses and Portuguese and Gaudi designs.
Villa Anna Margarida Beach is surrounded by stunning private gardens, contains a crystal-clear swimming pool and features incredible views overlooking the beach.

3 Okecasal, Obidos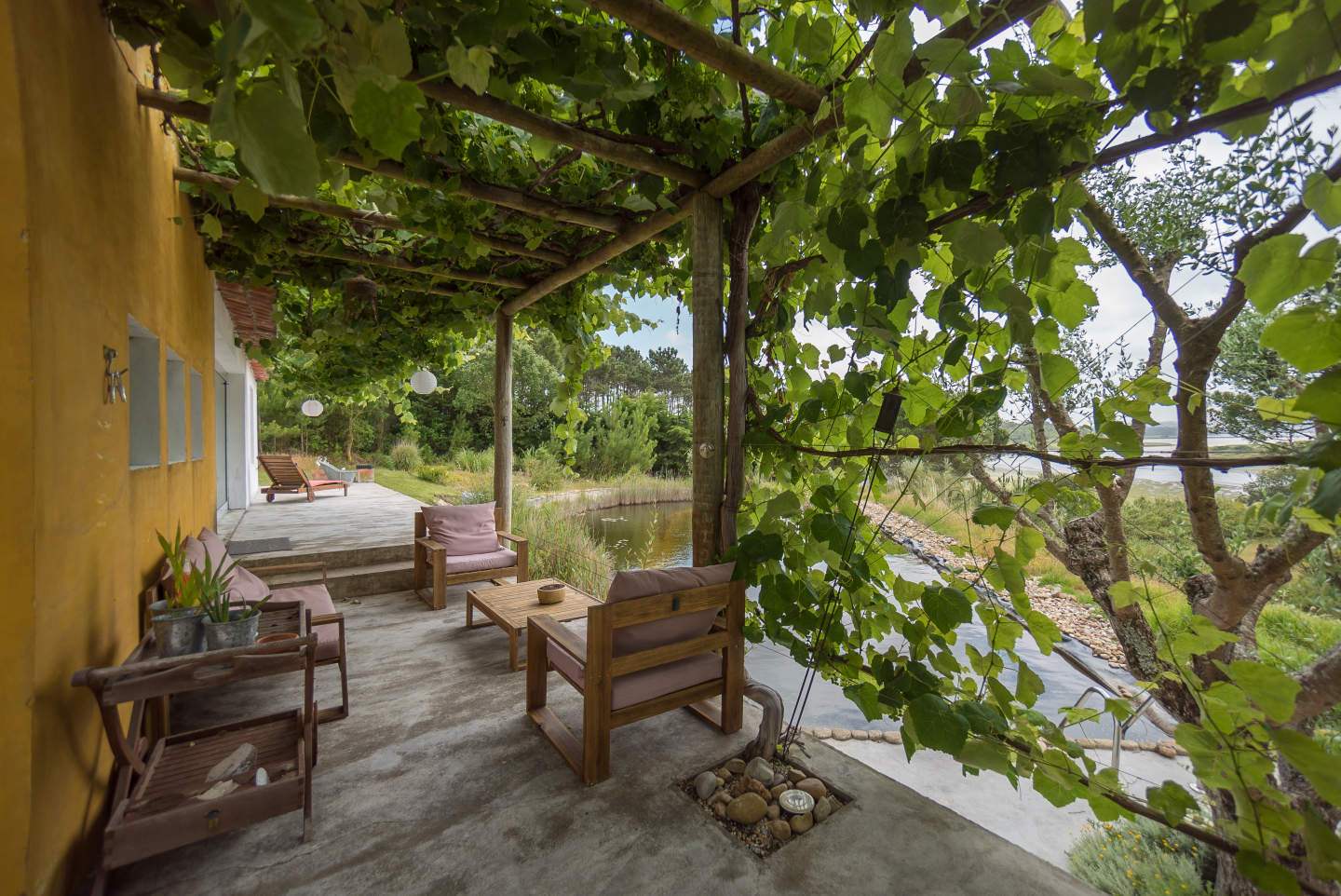 Okecasal is a private country house situated on an organic farm at the edge of the beautiful Óbidos Lagoon. The veranda offers unrivalled views over the wetland Braço da Barrosa where you can watch the sun disappear.
Influenced by traditional Portuguese design and the reflection of light, this property is self-sustainable with an organic natural pool, organic farming and rustic gardens that boast olive trees, orchards, pine trees and a vegetable garden. It's the perfect spot to unwind after a day surfing with the nearest beach a 15-minute car ride away.
4. BUKUBAKI eco surf resort, Peniche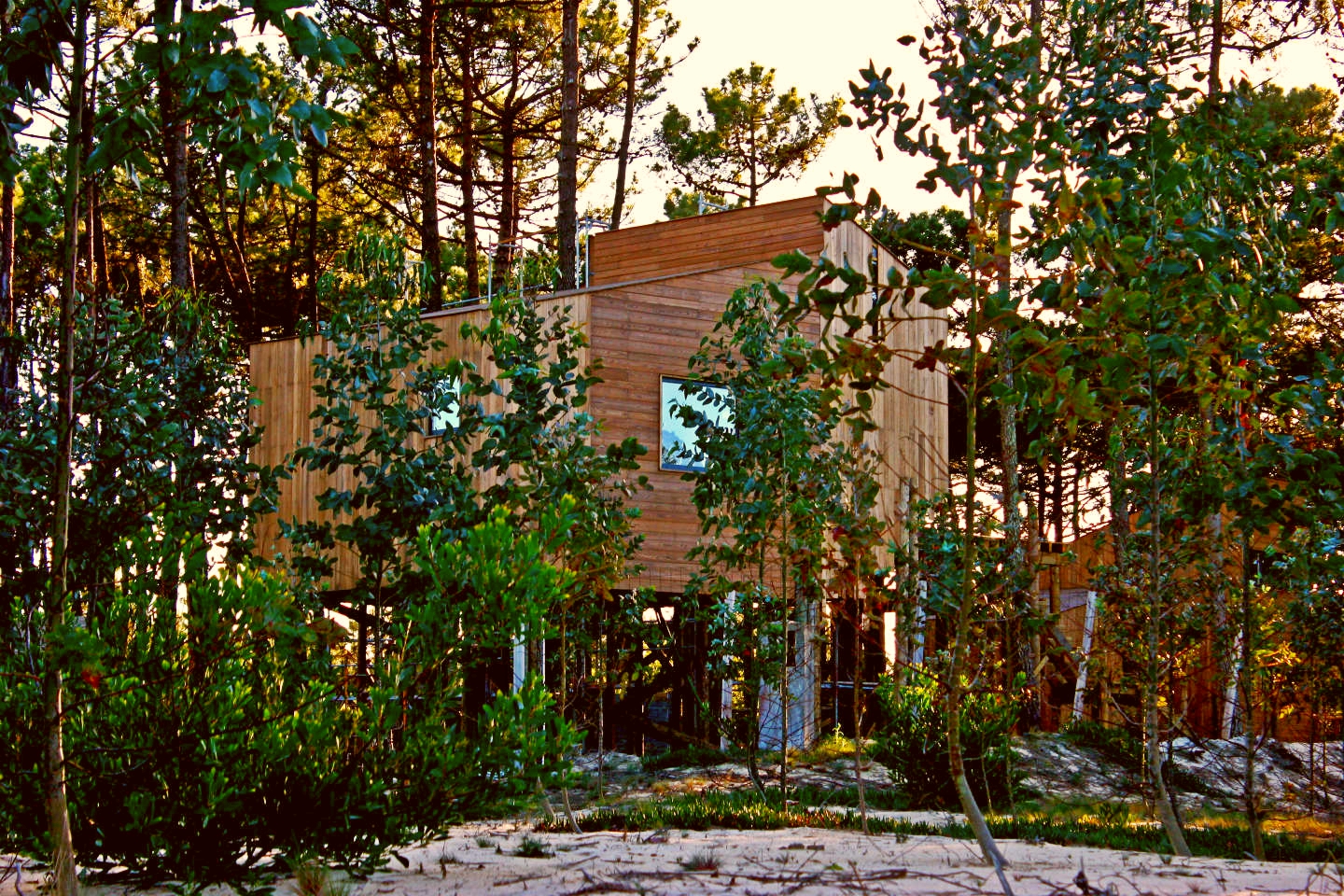 Opened in Spring 2017.
BukuBaki
is a one of a kind concept. Tree houses built within the Pine Forest of Peniche. With Pool, Skatepark, Restaurant, Bar, Bikes and some of the Portugals best surf!

5. Surf Castle, Peniche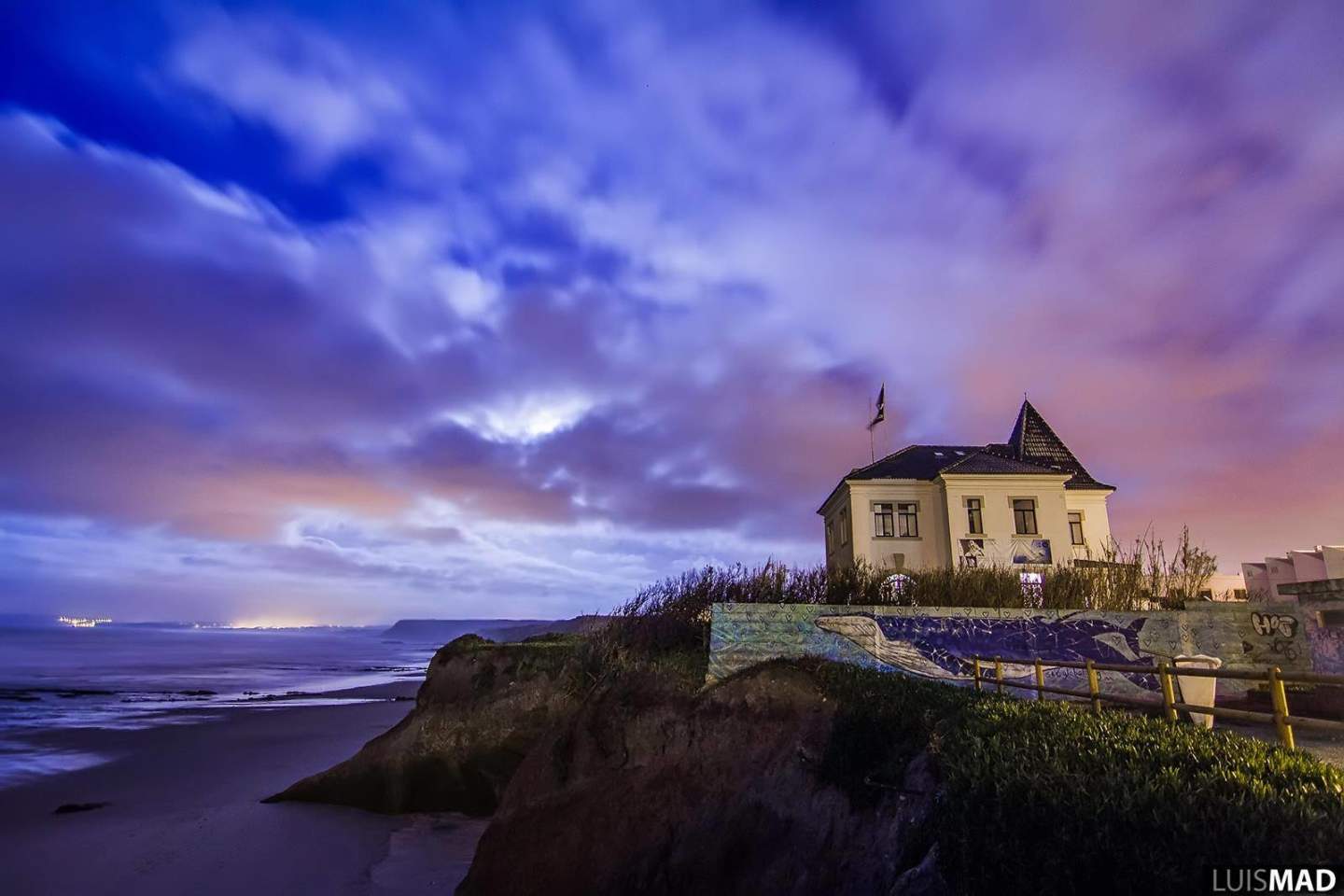 It's not hard to see where Surf Castle got its name from. Built back in 1920, this beautiful house still has much of the original furniture allowing you to experience a traditional Portuguese environment.
It offers unrivalled views of Peniche, where you are able to do a quick surf check of the famous reef break of Lagide through the lounge's floor-to-ceiling windows.

6. U House, Ericeira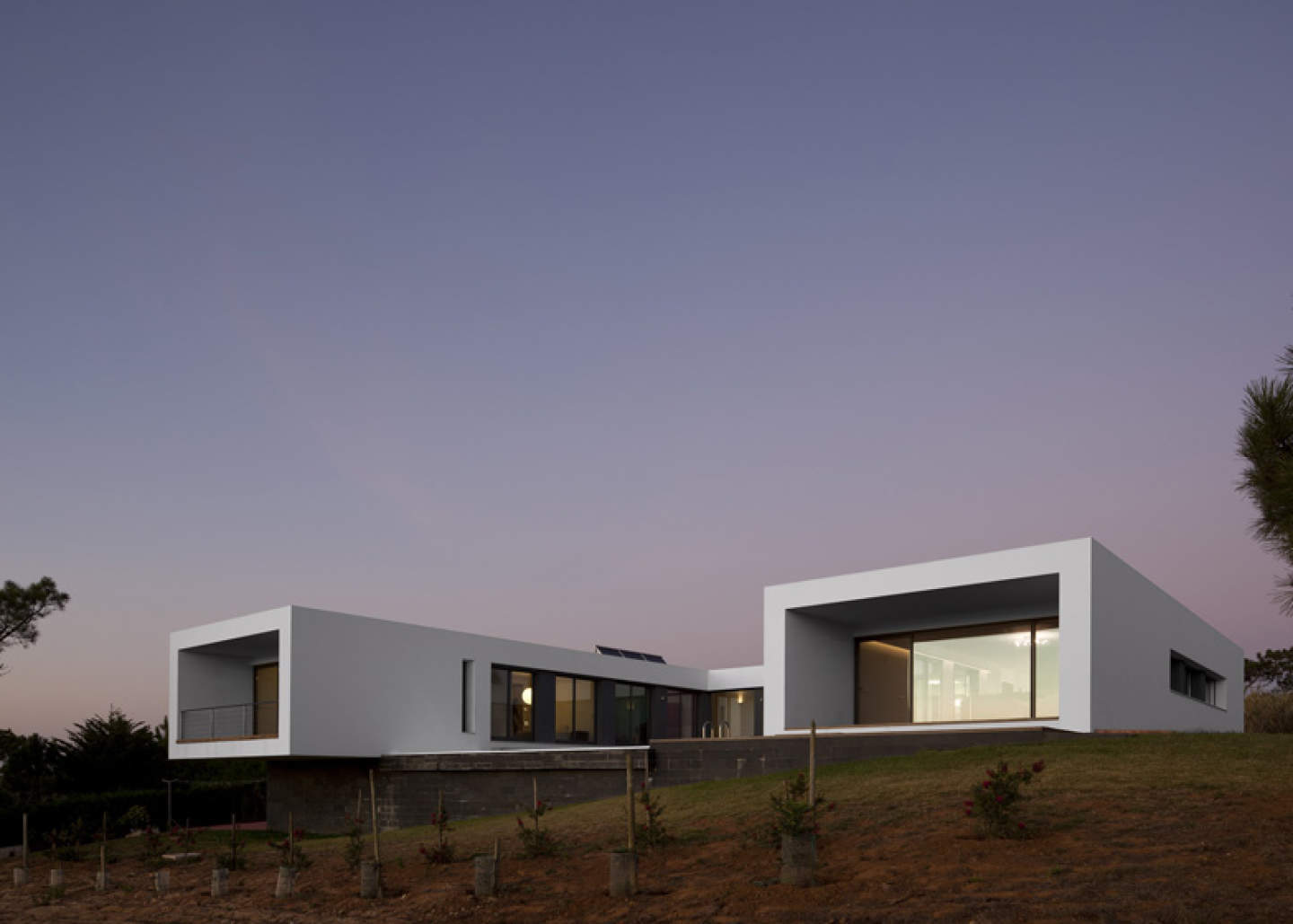 The U House Ericeira merges modern design, luxury and nature to the fullest, resulting in a property that will leave you speechless whilst offering up some of the best views of Ericeira you can experience on the hills of Sao Lourenco.
After surfing Ribeira D'Ilhas, which is just a short two-minute drive, cool off in the crystal-clear swimming pool and fire up the BBQ in the perfectly manicure gardens.
With 5 bedrooms, 3 bathrooms, 120m2 living room, kitchen, garage, and outside sitting area for meals, it's the perfect location for a family Portugal surf holiday.

7. Helios Beach Houses, Foz do Lizandro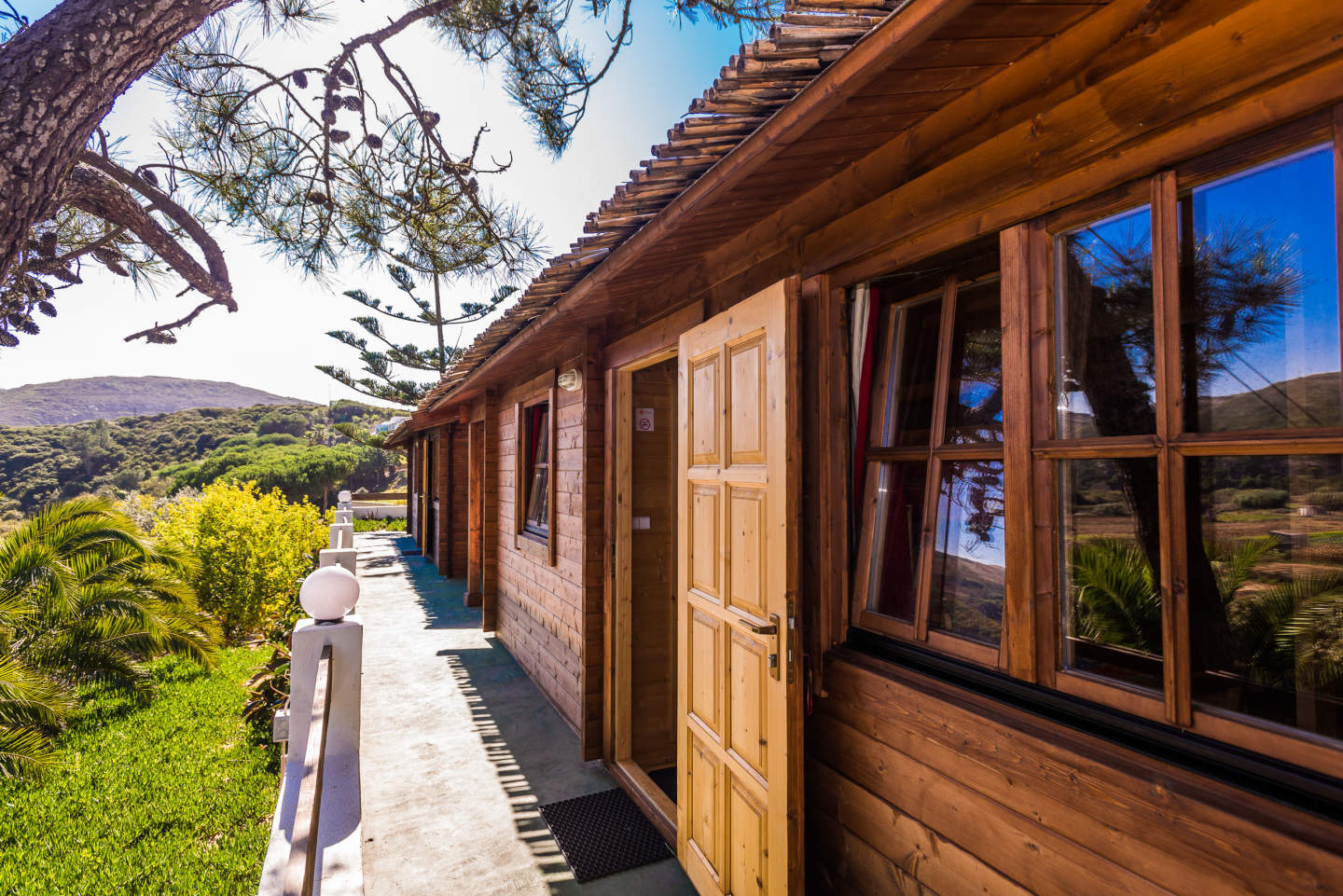 The Helios Beach Houses consist of two beautiful wooden bungalows, a white house and a spacious common area with BBQ, with the solarium being the perfect place to relax, tan or simply drift off to the sounds of the nature that surrounds this gorgeous property. Foz do Lizandro is the best place to catch some awesome waves and is only a one-minute walk from the house. You can also go for a paddle on the river, unwind with some yoga or have an indulgent massage to work out the kinks!

8. Pontoeste Guest House, Veiros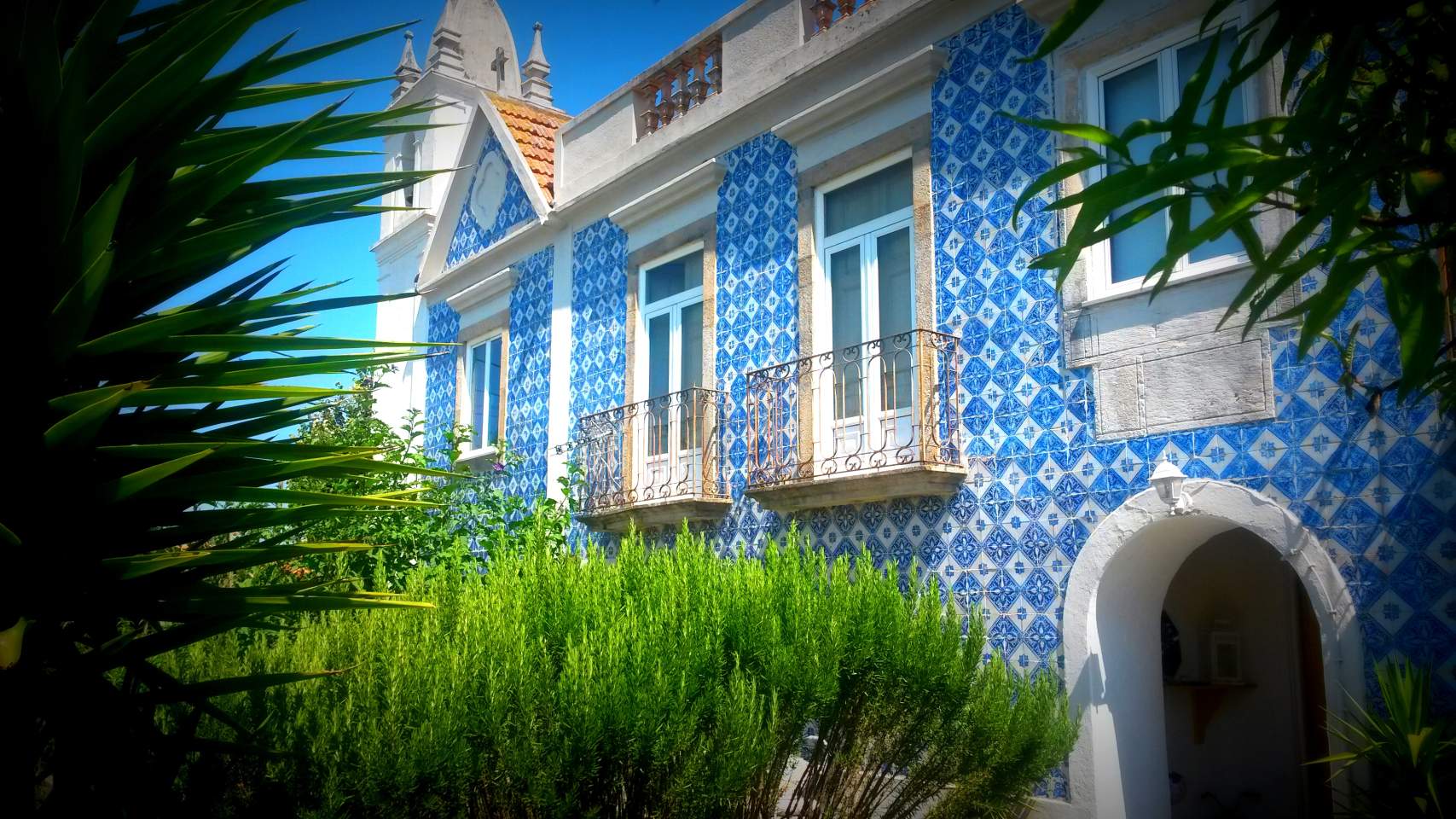 Pontoeste Guest House is a traditional Portuguese 18th century building that has been converted into an exceptional surf guest house in Veiros, Porto. This one-of-a-kind residence has room for 10 guests spread across five private double bedrooms and one shared room. It's located a 10-minute drive from the beach of Praia da Torreira and the spacious garden is the perfect place to unwind after a day in the ocean. This property is off the beaten track, so hop on one of the house bicycles and explore this stunning area of Portugal.

9. Aldeia de Pedralva, Vila do Bispo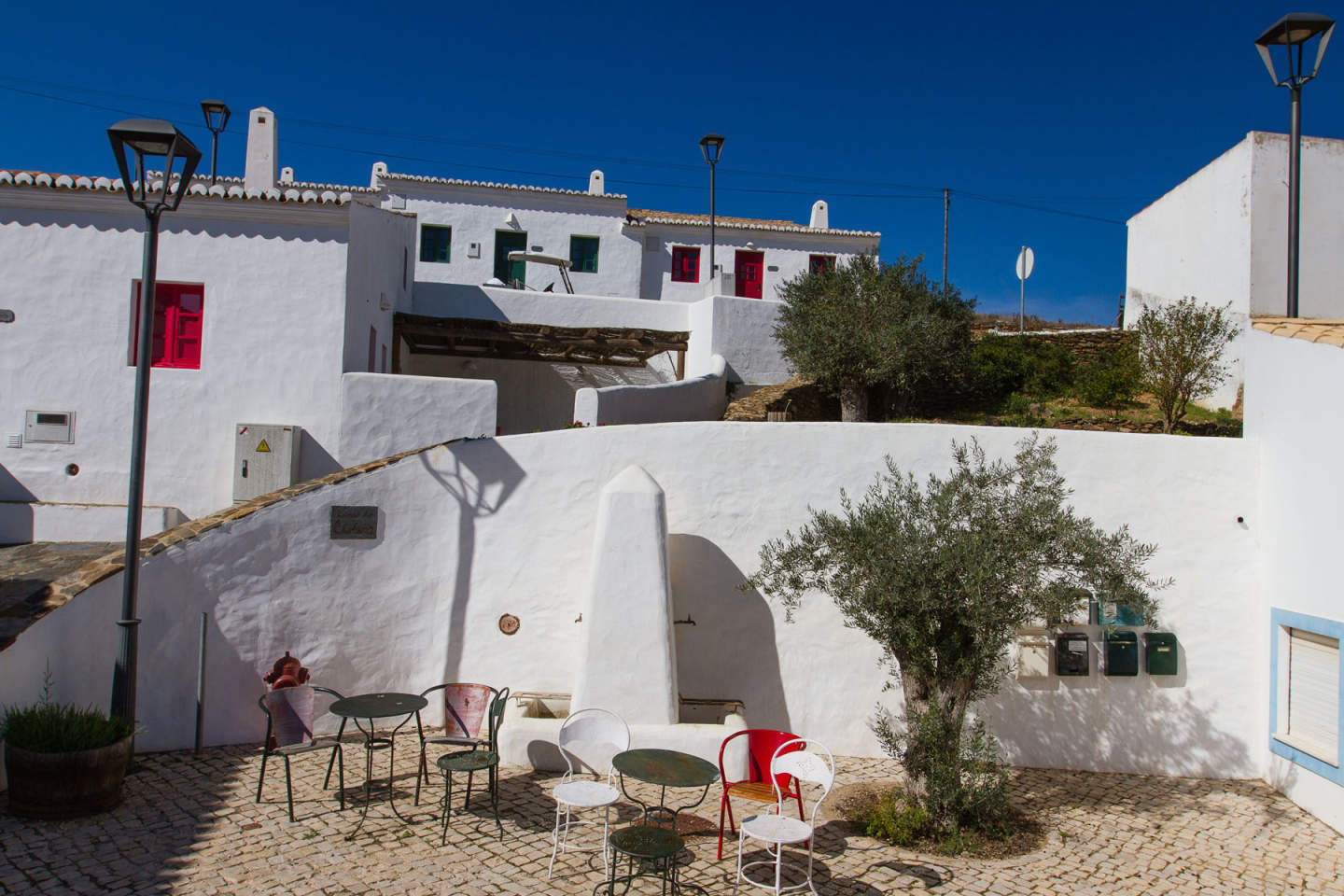 Aldeia da Pedralva is unlike anything you have seen before as it is not just a single accommodation or hotel, it's a complete village, with its own ecosystem in the heart of Portugal's Vicentine coast offering up a surf holiday experience like no other!
The village was in ruins until 2006 when a couple with family linked to the town decided to rebuild the area as a tourist village. Now, Aldeia da Pedralva consists of 24 traditional cottages in a beautifully restored old Portuguese village.

It's the perfect trip for families, couples and groups, with a swimming pool, restaurant, and BBQ area - perfect for trying out the local cuisine. The nearest beach is 10kms away and the area also has some of the finest diving and fishing conditions in the world.

10. Surfers Lodge, Peniche, Baleal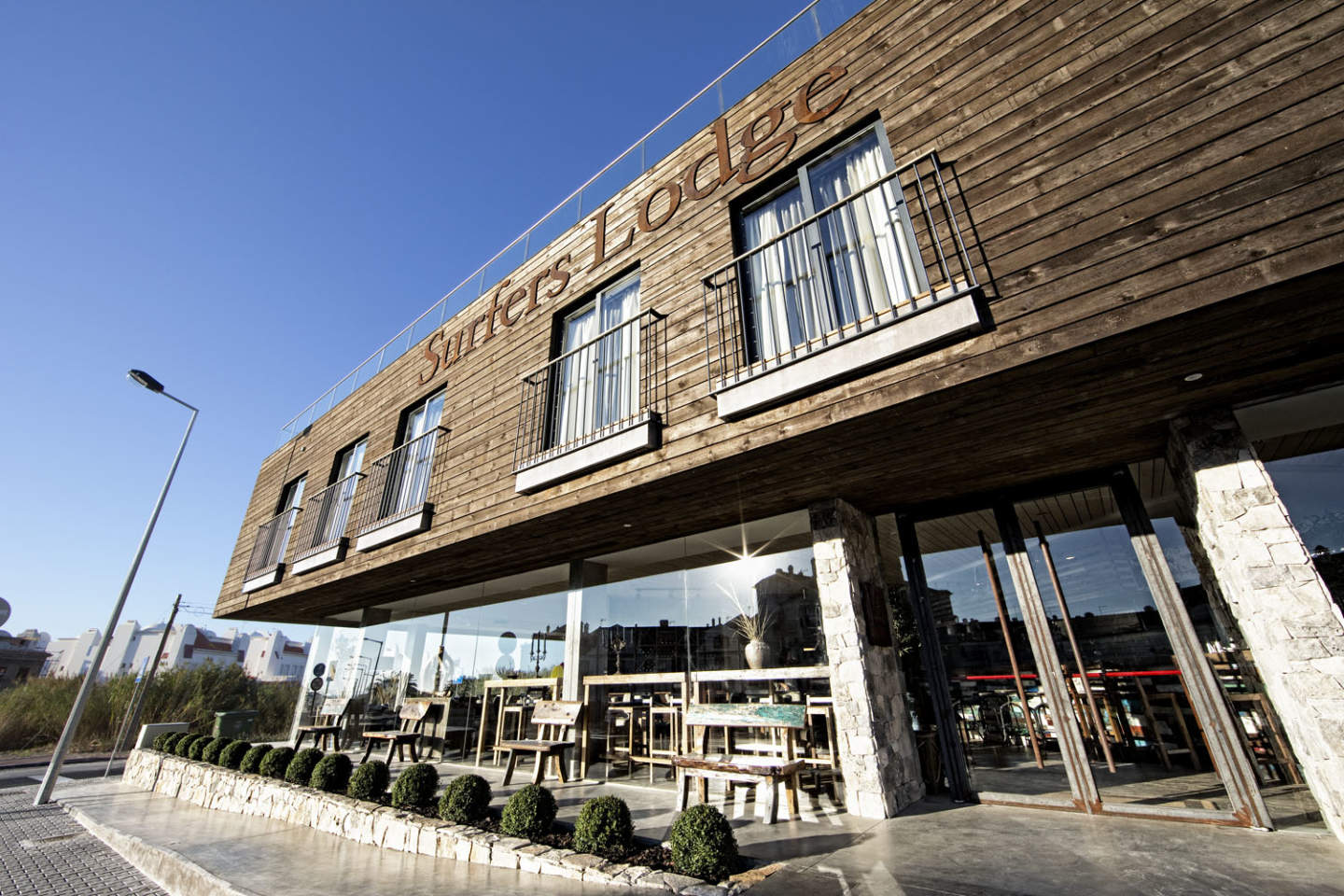 Surfers Lodge has taken its inspiration from the Californian surf lifestyle of the 60's and it shows in their beautiful interiors, with lashings of beautiful wood, stone and artwork.
Each room has a different theme with an emphasis on quality and comfort - two of our favourites are the Beatles Suite and the Bali Cottage.
Just 300m from the peeling waves of Cantinho da Baia, after your surf head to the rooftop terrace and enjoy a refreshing drink as the sun drops into the Atlantic.