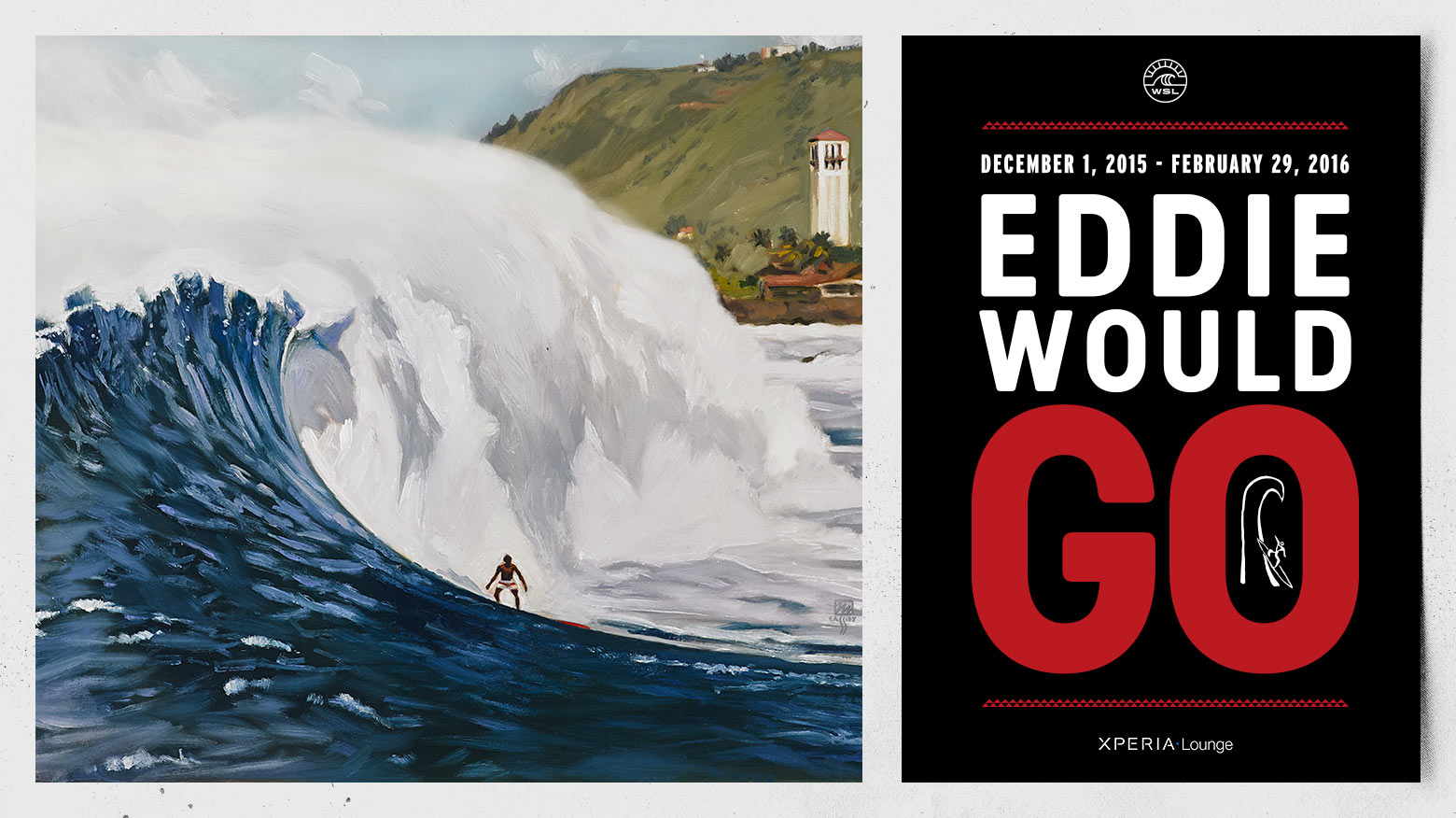 The majority of people who surf have heard of Hawaii's famous
North Shore
, a 7 miles stretch containing the world's most incredible surf breaks. However, not everyone knows about the importance of a particular break: Waimea Bay. It is here that each year 28 specially invited big wave surfers come together to mark the opening of Quiksilver's "The Eddie".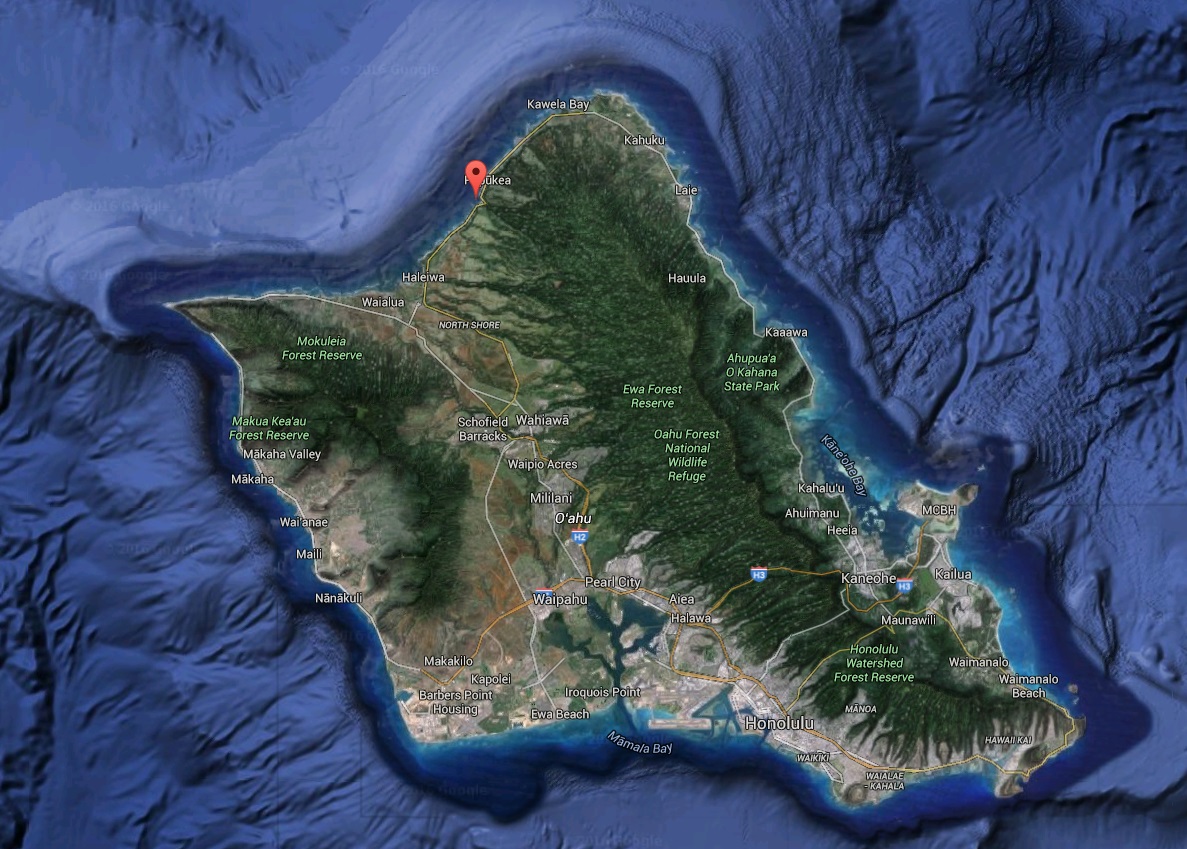 View Larger Map
Eddie Aikau
Born in 1946 and raised on the Hawaiian island of Oahu. Eddie loved the ocean and he loved people. He became the first lifeguard for the infamous North Shore, and was stationed at Waimea Bay.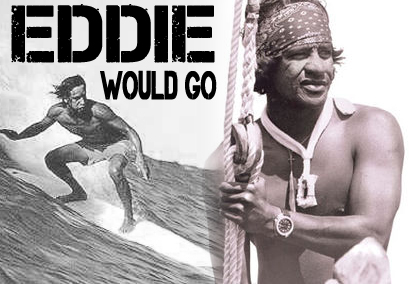 He saved countless lives by paddling into Waimea's powerful waves on his massive longboard and pulling people to safety. Eddie also loved surfing big waves, really big waves- 20ft plus Hawaiian sized, i.e. 35ft plus face height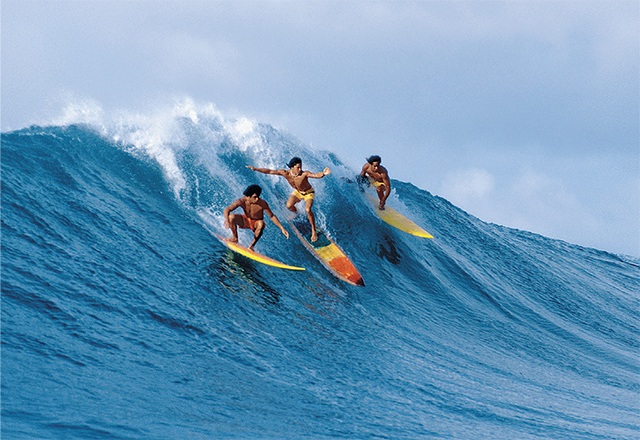 Larry, Reno & Eddie, Sunset. Photo:Merkel/A-Frame
However, tragedy struck in 1978 when Eddie was lost at sea. He had attempted to paddle for help for the crew he was part of on the polynesian boat "the Hokule'a" that had capsized. The crew was eventually rescued, but Eddie was never found.

Eddie was 32 when he died, he dedicated his life to helping people, and was lost at far to young an ages. So in honour of what he lived for, every year "the Eddie" is ceremonially opened.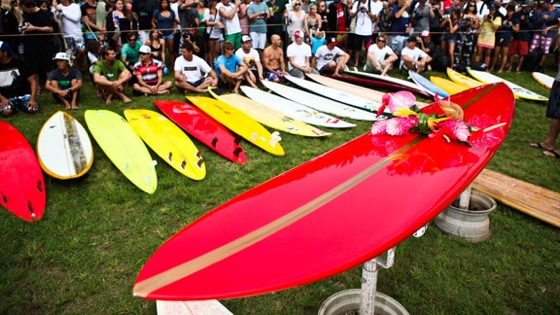 The Event
"The Quiksilver in Memory of Eddie Aikau" is not an ordinary surf event. It is only held at Waimea Bay, only allows invited surfers to compete, and only runs if there is 8 hours of consistent swell. This swell needs to be 25ft+ Hawaiian scale of wave and ridable.

In order to make sure that time is given for these special conditions to arrive, a long waiting period is run from December to the end of February. All 28 surfers would be given 24 hours notice that the event may go ahead.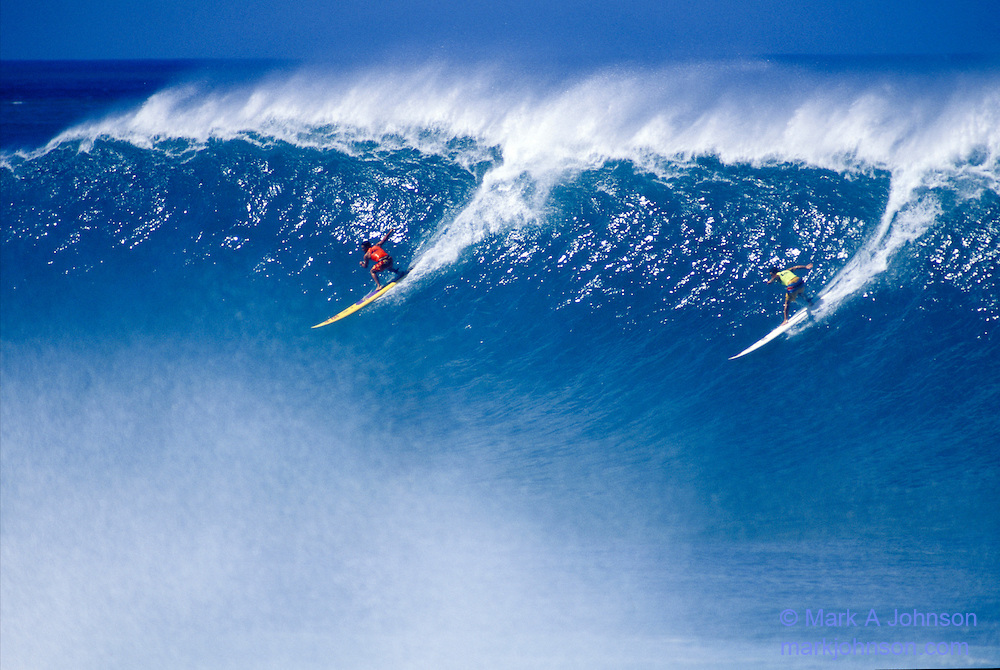 Rules
Unlike other competitions The Eddie is a one day event. All 28 invited surfers get to surf twice, with 7 people in the water each time. Each surfers waves are judged on a scale of 1-100 per wave. After the two rounds each surfers best 4 waves from both rounds are added up and the winner is the one with the most points.

So there are no quarter, semi and finals, ever heat matters. Best of all there is no interference so every wave is up for grabs.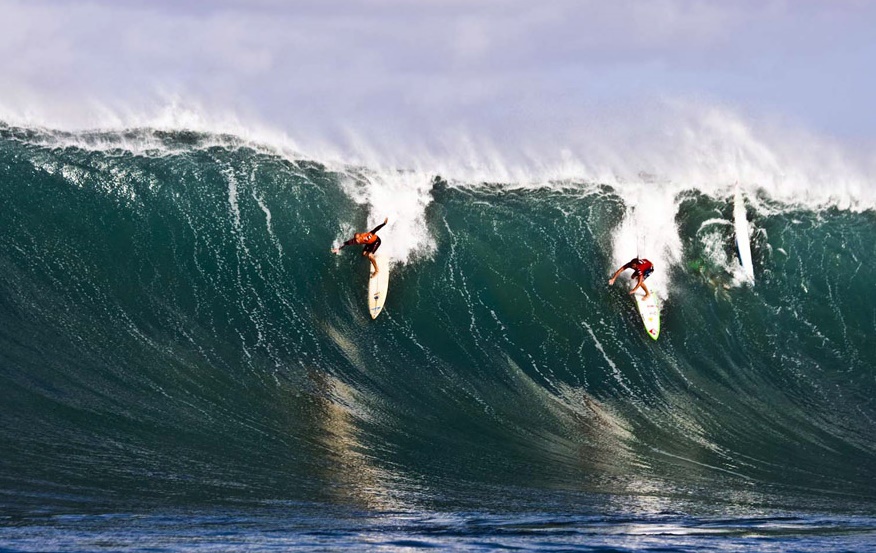 The event is due to run in early February, keep checking the
WSL
site and hold your breath if it does start- it is one of the most amazing sights....massive Waimea Bay, enormous waves, and one tiny guy charging down the face of it.
Past winners
The event has only run 8 times in the past 25 years that it has run. The last time the event ran was on Tuesday 8th December 2009, and Californian
Greg Long
became the new champion. Previous to that winners are:
Bruce Irons-04'
Kelly Slater
-01'
Ross Clark-Jones-00'
Noah Johnson-98'
Keone Downing-89'
Clyde Aikau-86'
Denton Miyamura-84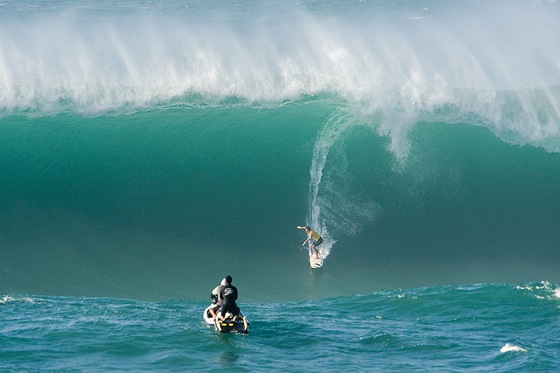 The 2016 Eddie draw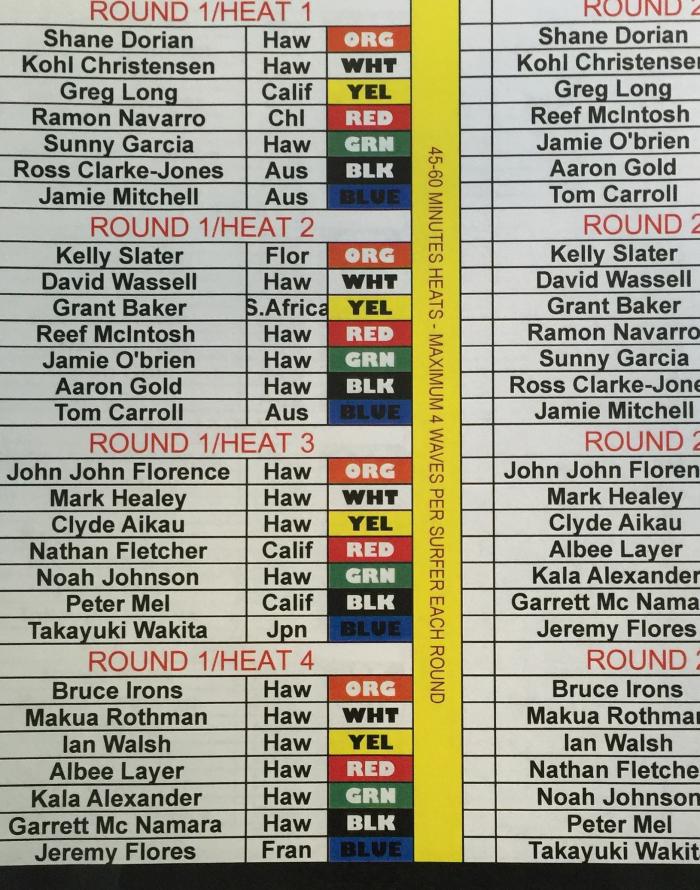 Watch the trailer for the 2016 event