Bali surf holidays have been a paradise for surfers for over 40 years, with its bath water temperature seas, consistent swells and world-class waves that suit all levels of riders.
It has something for surfers of all abilities, from fun beach-break peaks for the novices, as well as long river mouth waves and powerful reef breaks for the more advanced among you.

For getting the ultimate Bali surfing experience in the water it's essential that you are clued up on the Bali surf waves to find the ideal break to suit your ability.
Below you will find the five best beginner surf beaches in Bali, so you know exactly where to head when you're on the 'Island of the Gods'.
Best beginner surf beaches in Bali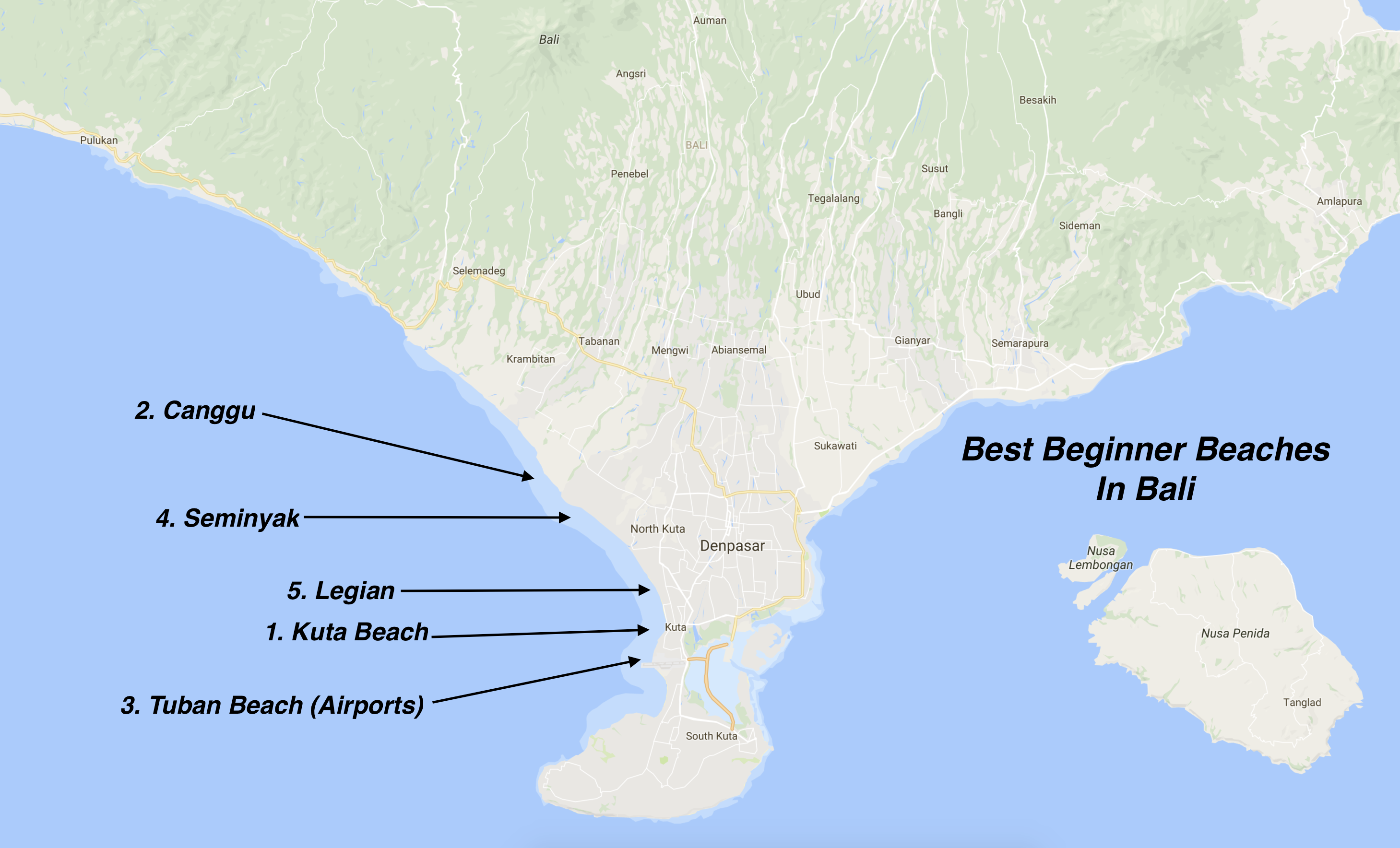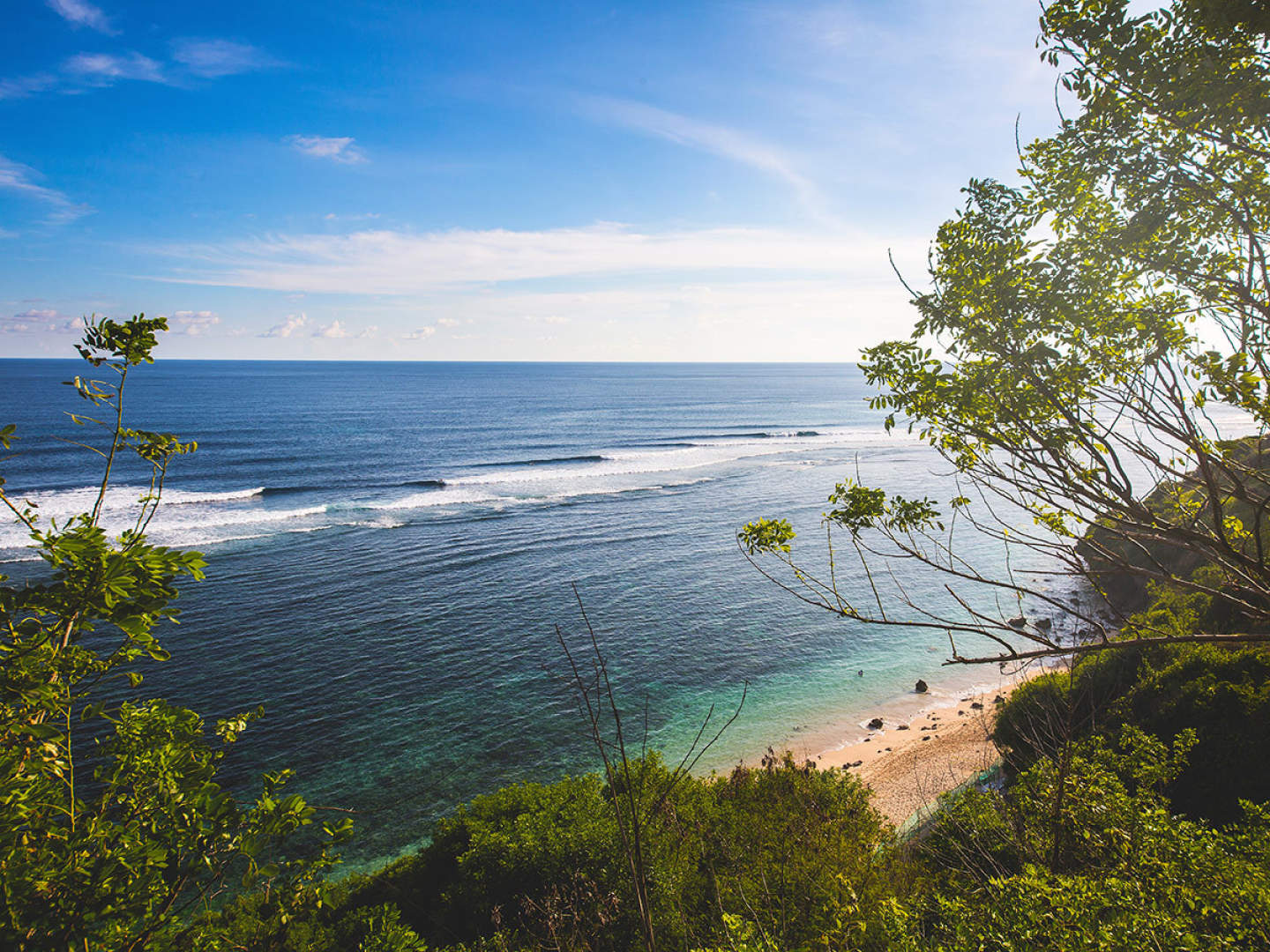 1. Kuta Beach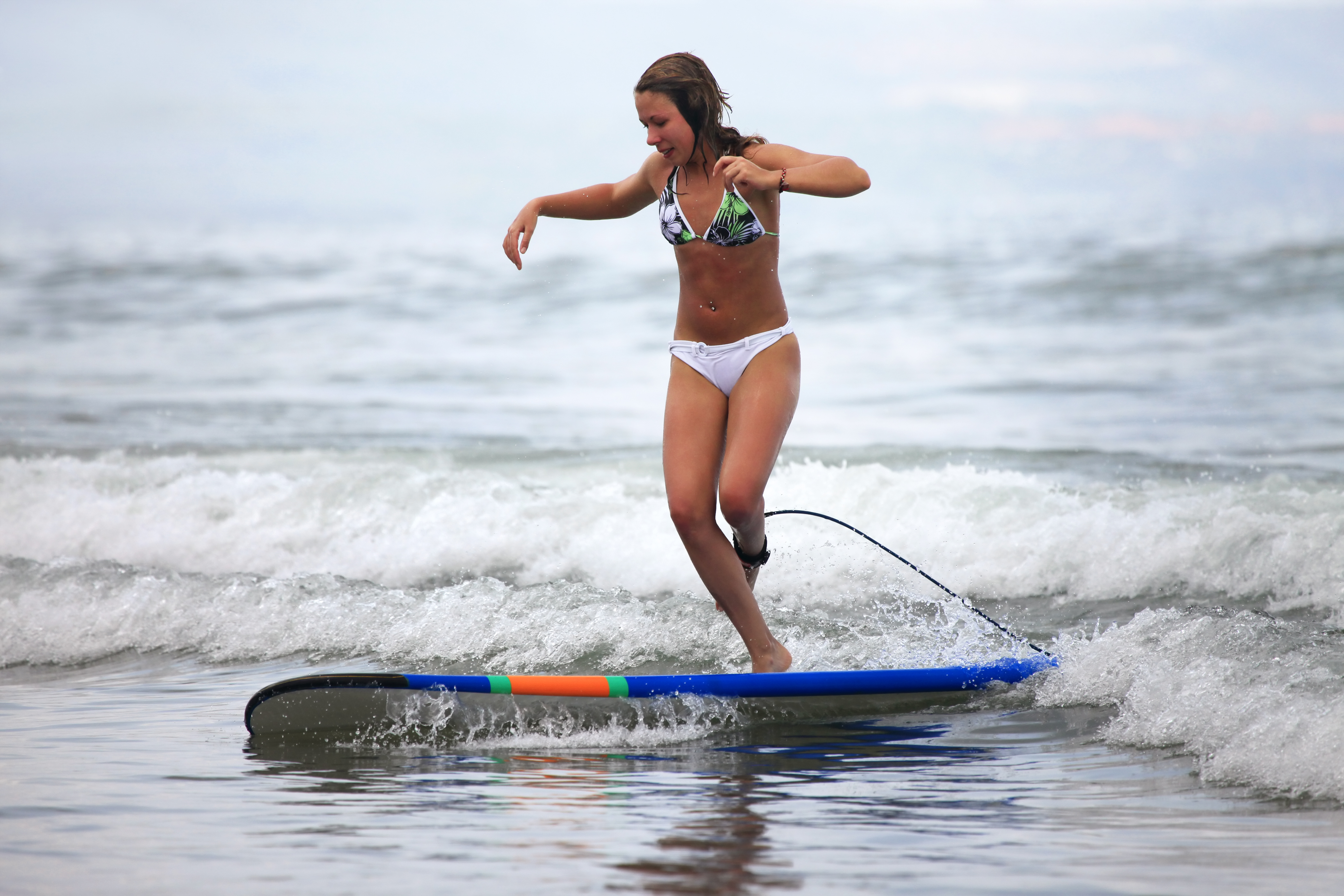 Kuta is by far the best beginner surf beach in Bali as it's rarely flat here and provides the perfect place to learn to surf, with fun and playful peaks up and down the beach.
The gentle waves and soft sand offer the perfect opportunity to hop to your feet and ride the white water to the beach. There are plenty of lifeguards on patrol in case you do get into difficulty and as the sun begins to set the beach comes to life with everyone heading here to relax, enjoy the views and mingle with like-minded people.
Accommodation and surf schools for
Kuta Beach

2. Canggu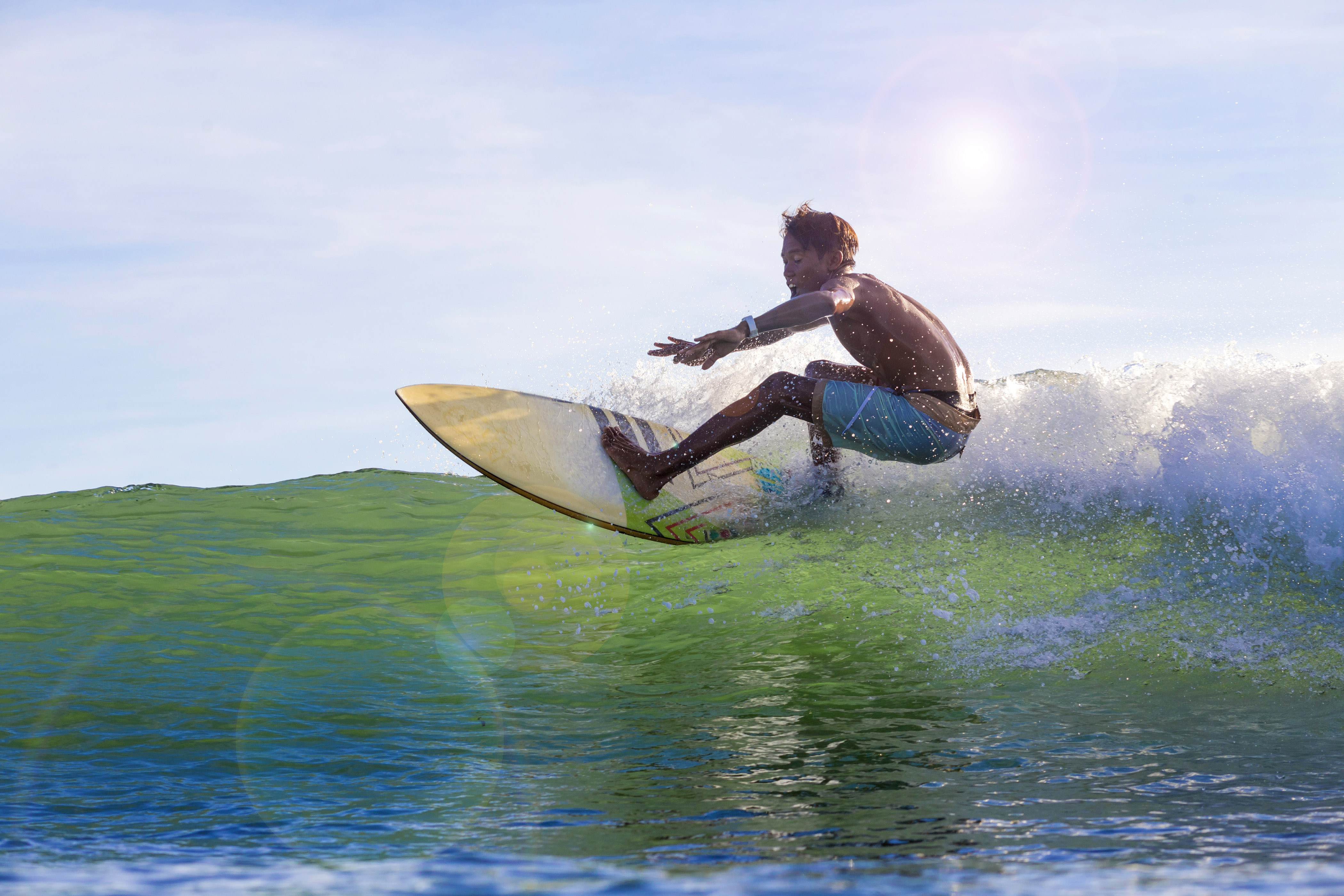 The area has come to life in recent years and when it comes to waves Canguu offers something for every beginner.
A variety of peaks throwing up different types of waves depending on the tide, from slow walls perfect for trimming along to punchy peaks for the beginner surfers with a few sessions under their belt.
What's best is that you can find a wave all to yourself along this stretch of sand and with a whole host of delicious places to refuel post surf, Canguu is one Bali surf spot on the rise!
Accommodation and Surf Schools for
Canggu

3. Tuban Beach (Airports)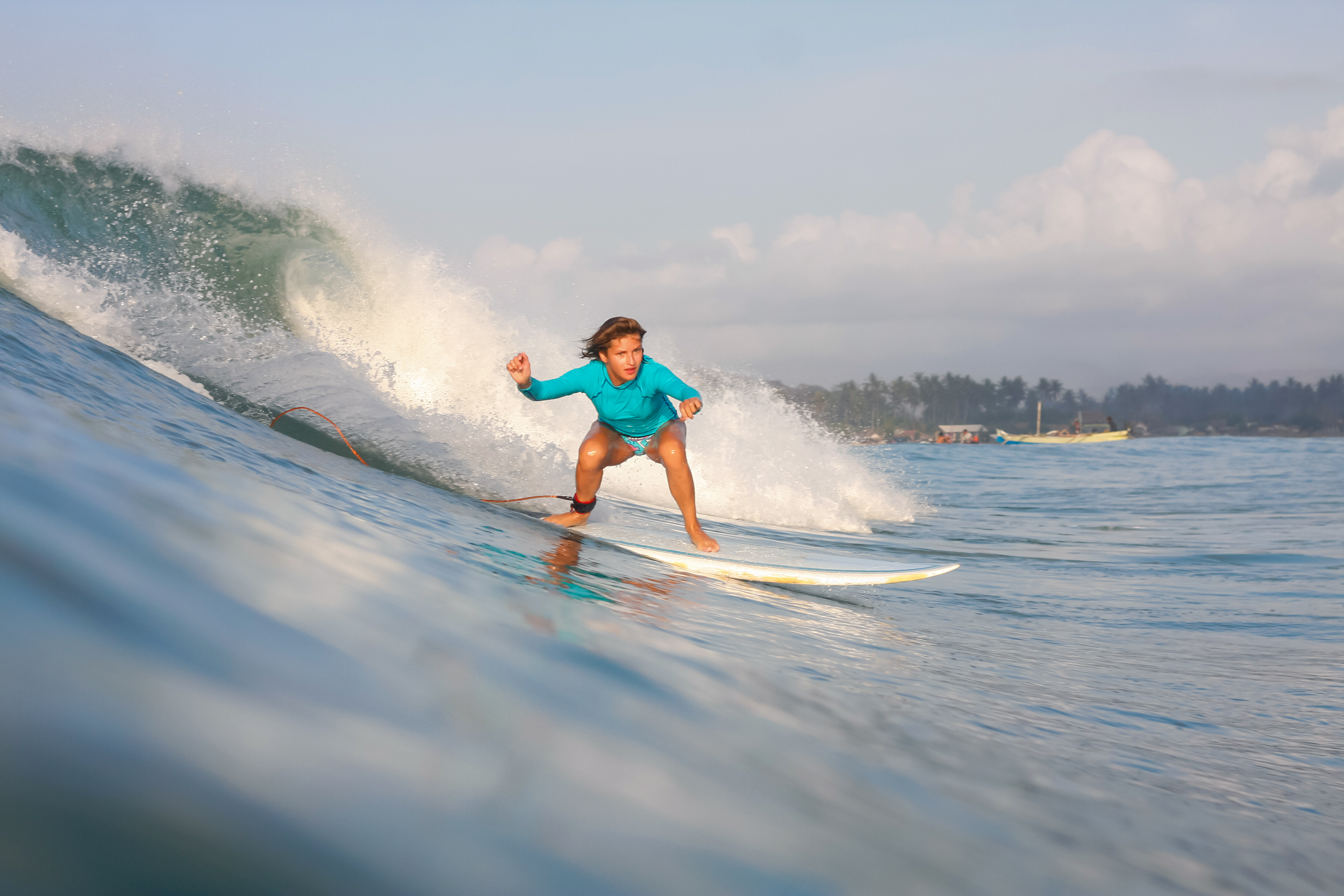 You will probably see the waves as you descend into Ngurah Rai International Airport, when surfing here it seems you can see the people on the plane looking at you as you catch a wave!
Tuban Beach is just a short distance south of Kuta and the waves here are like Kuta but with less people, meaning more waves for you. It offers fun left and right hand waves breaking over soft sand making it perfect for beginners.
There is also a reef roughly 500m out from the beach known as Airports, breaking over a flat bottom reef with plenty of water covering the bottom, it serves up left and right walls that will be a great option for beginner to intermediate surfers.
Accommodation and Surf Schools for
Tuban Beach

4. Seminyak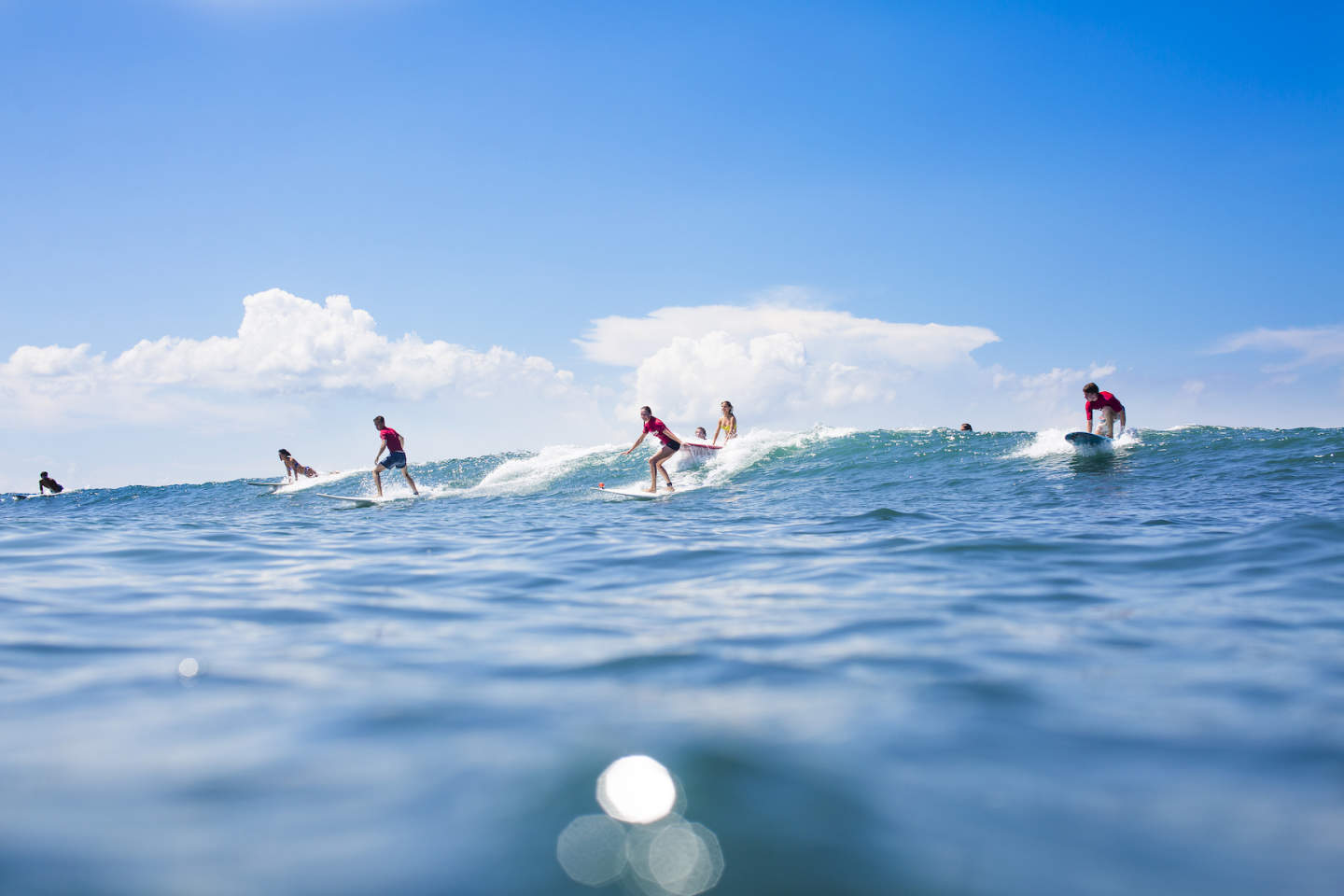 This beautiful white sand beach picks up more swell than the beaches of Kuta and Tuban, making it the perfect place to head if the main beaches have a small swell running.
It offers longer rides than the other beaches and also has great places to enjoy a well-deserved Bintang or cocktail after a day in the water, such as Ku De Ta, La Lucciola and the super trendy Potato Beach Club.
Accommodation and Surf Schools for
Seminyak

5. Legian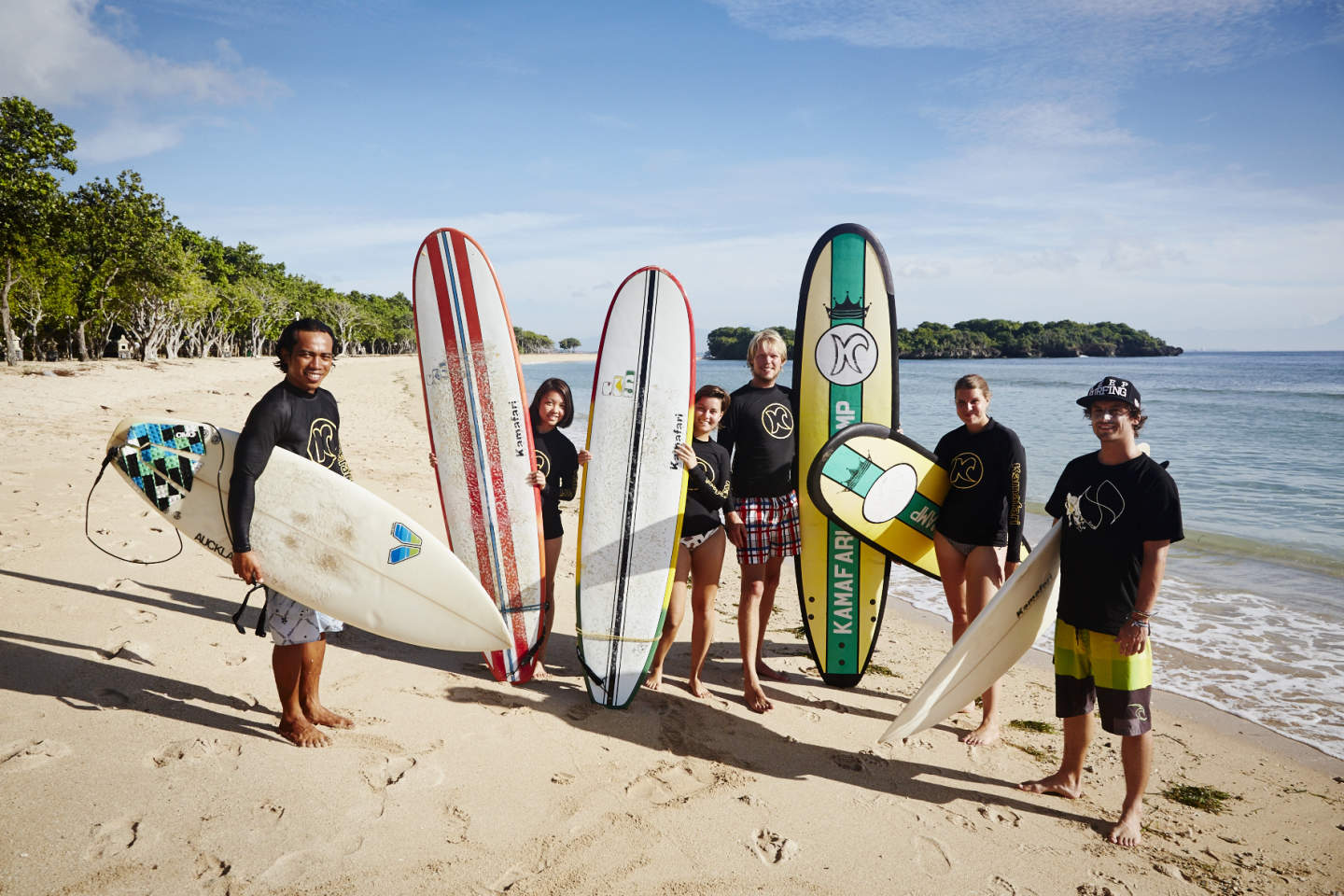 Kuta's northern sister, Legian's waves come in a wide variety, similar to Kuta, with a sand bottom and consistent one to three-feet waves which are known to offer longer rides than Kuta.
Best surfed on a pushing tide, it's much quieter than the waves at Kuta making for a great place to advance your wave riding skills, with the local groms loving to head here and pass on tips to surfing tourists.
What we love about Legian is the fresh fruit available on the beach, there is nothing better than refuelling in between surfs with fresh coconut water and sliced pineapple and mango!
Accommodation and Surf Schools for
Legian
Check out the action from Odysseys Surf School below:
Other articles you may also find helpful:
Top 5 intermediate waves in Bali
Our Bali surf camps are the perfect escape for a girls only holiday with a difference

Photo by: Kamafari Surfcamp Bali
Photo by: Lapoint Surf Camp Canguu - Bali