We take a dive into some of the best surf camps in France, a land of seemingly unlimited possibilities when it comes to surfing.
A south-west coast that stretches lazily into the horizon means one thing: waves. And plenty of them. The white sands and aromatic pine forests make surf camps in France unique. Perfect as a destination to learn to surf, owing to the soft sandy seabed, and that's even before we mention the food & wine!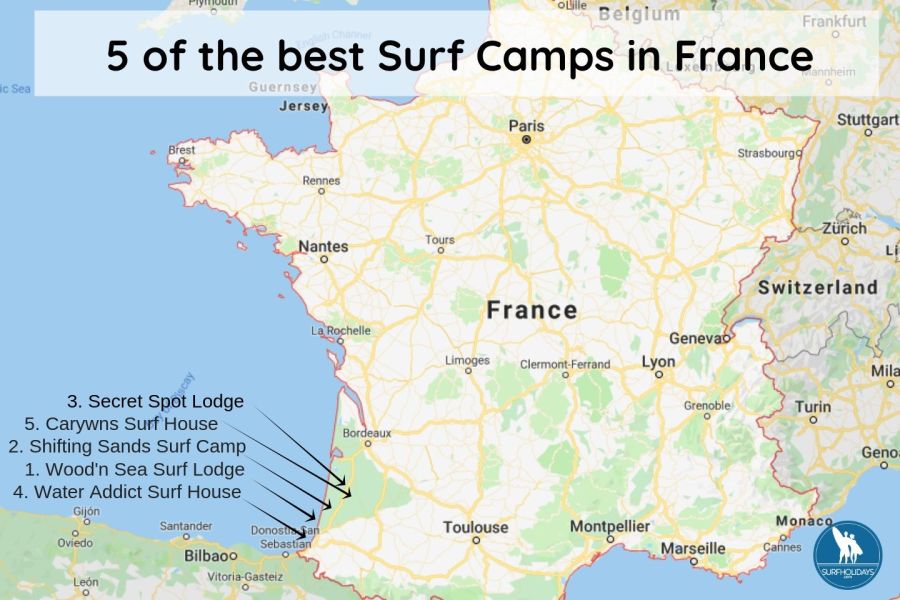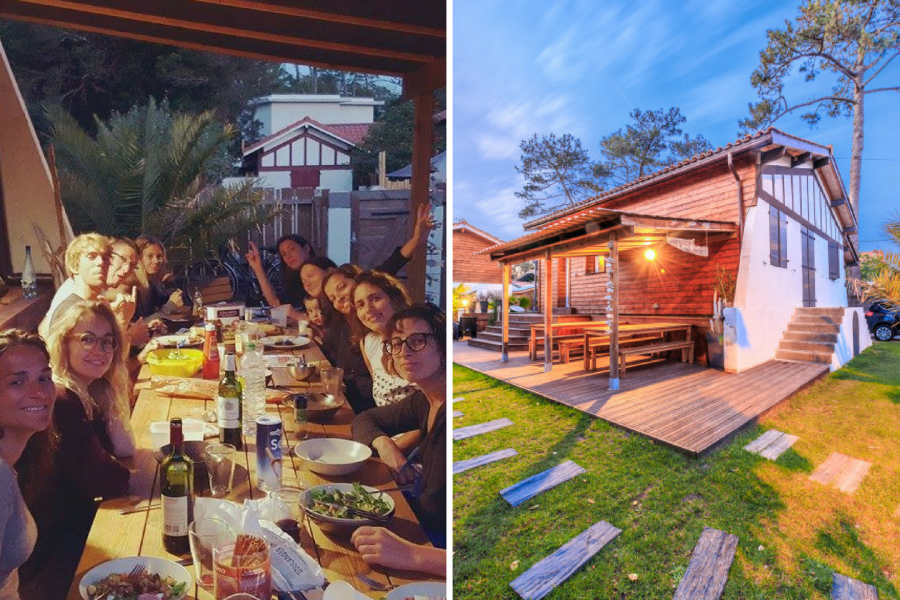 Location: A beautiful wooden French house, tastefully and luxuriously decorated, Wood'n Surf Lodge occupies a cosy spot in the small harbour town of Capbreton.
Sleeps: 15
How to get there: 30 kilometres (30-minute drive) from Biarritz airport
Owners: Sissi & Antoine
Surf available: Where to start? La Piste is renowned for being one of the best waves in Europe, so it's usually a good place for the first wave check of the day. Le Santocha can offer a little more shelter for those new to the sport and Le Prevent (another surf school favourite) is 200 metres from up the road.
Nearest wave: 400 metres from the water's edge at La Piste
X-Factor: A large wooden deck with a BBQ corner, a lounge area to share a drink with other guests and a hammock area to chill and relax after a surf session make the intimate nature of this French surf camp one its most appealing features.
Deal: 7 nights Bed & Breakfast + 5 days of surf lesson €399
---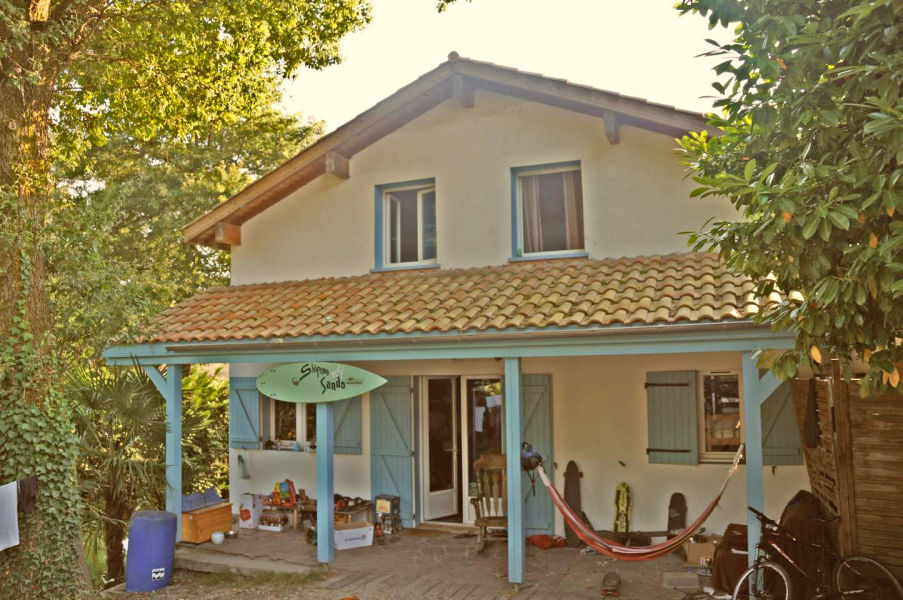 Location: The only thing separating this surf camp from the ocean is the pine forest and soft dunes. Shifting Sands lies 4 kilometres south of Hossegor, the European capital of surfing.
Sleeps: 15
How to get there: 20 kilometres (40-minutes drive) from Biarritz airport
Owner: Paul
Surf available: The stuff of surfing legend, Hossegor's main breaks at Plage Centrale and La Sud are fantastic destinations to master the art of wave riding. La Nord and La Graviere offer further options for hitting the water, whilst Le Bourdaine and Le Penon provide slightly mellower peaks for longboarders and bodyboarders.
Nearest wave: 2 kilometres from the beaches at Hossegor
X-Factor: 40-minutes from Spain and just 40-minutes from the breathtaking vistas of the Pyrenees, Shifting Sands location, coupled with its chilled-out minimalistic vibe, are all contributing factors to its nomination by Surf Europe magazine as one of Europe's top 5 surf camps.
Deal: 7 night Surf & Stay: €295
---
Location: A hundred-year-old farmhouse in the small French village of Azur, 20-minutes from Capbreton and Hossegor.
Sleeps: 15
Owners: Nelly & Troy
Surf available: The user-friendly but hollow beach breaks of Messange are a short drive away. Here, a left and right peak send waves peeling in both directions. Moilets Plage is a large beach with ample facilities for those both in and out of the water. Capbreton and Hossegor are a mere 20-minutes south of this surf camp in France.
Nearest wave: 8-minutes drive from Messange
X-Factor: A large sundeck, tranquil swimming pool, and 1200 metres of private garden… need we say more?
Deal: 7 night Surf & Stay Experience for 2 people: €930
---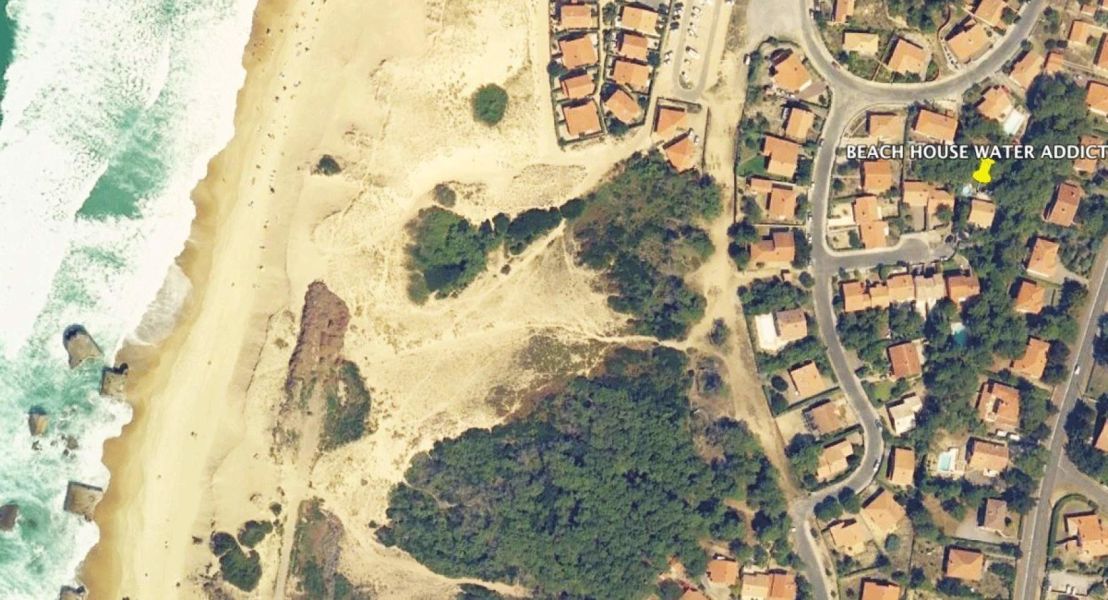 Location: 20 metres from the surf beach in Capbreton.
Sleeps: 15
Owner: Franck
Surf available: Pretty much everything you could wish for: Le Prevent, La Piste, Le Santocha, L'Agreou, La Pointe… and the list could go on. Plus, for those who know where to look, numerous secret spots begging to be ridden.
Nearest wave: The surf house is tucked behind the dunes, only 50 metres from the waves funnelling into La Piste.
X-Factor: 2 independent apartments within touching distance of the sand, the large terrace is the perfect viewpoint to watch the sunset over the Atlantic Ocean. And when the sun's dipped behind the horizon, why not enjoy the jacuzzi, trampoline, or the gently swaying hammock?
Deal: 6 nights Beginner Surf Camp: €530
---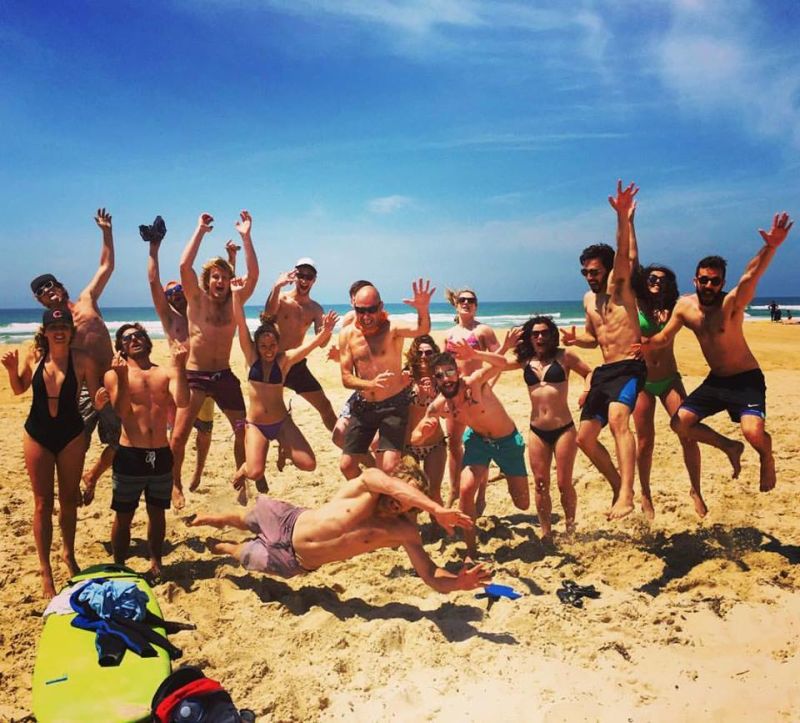 Location: The surf house is nestled within the beautiful pine forest of Seignosse, a short stroll from the French village of Saubion.
Sleeps: 16
Owner: Carwyn
Surf available: Les Estagnots is a beach that offers something for surfers of all abilities. Fast hollow waves fire through in the deeper water whilst gentler white water rolls through the shallows. Les Culs Nus is a perfect step up for those ready to tackle more challenging waves but not yet ready for the power of La Graviere. The rest of Hossegor and Capbreton's infamous peaks are situated close by.
Nearest wave: 5 kilometres from the white caps of Les Estagnots
X-Factor: Run by ex-professional surfer Carwyn Williams from Wales, the house has developed from a regular surf hostel to a championship-worthy training camp. One of the longest-running establishments in Europe, Carwyn and his team are perfectly placed to help you improve your surfing style.