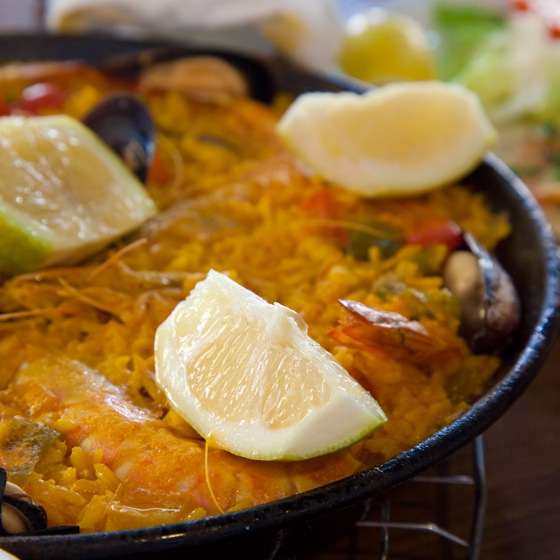 Journalist Pól Ó Conghaile went
Surfing Fuerteventura
with us and here he lists his favourite restaurants in Corralejo with mouth watering results:
Corralejo is no Costa de Sol, but its old harbour serves up an evocative reminder of what the former fishing village must have looked like before modern tourism. La Marquesina (Calle El Muelle Chico, +34 928 535 435) is a mid-range seafood restaurant perched on the harbour wall, with fresh fish displayed on ice before being whisked away to the grill. Snapper, crab croquettes and Canarian potatoes were our highlights, eaten as the kids were played on the sand and a pink moon rose over the boats.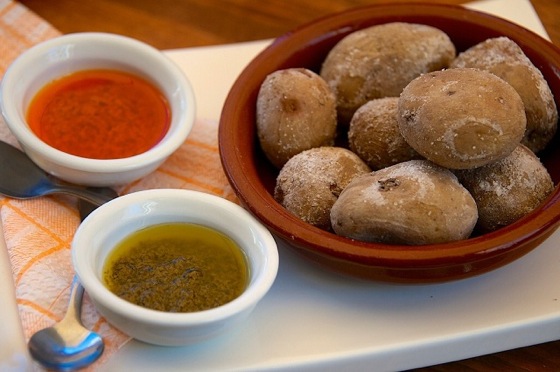 There's no shortage of goats on the island, so perhaps it's not surprising to find a restaurant names after one, either. Pincha Cabra (Milagrosa 17, Plaza Calero, +34 928 866 449) is the kind of place you stumble upon rather than read about in a rep's brochure, and the air of discovery continues with the lengthy list of tapas including papas arrugadas ("wrinkled potatoes"), calamari, peppercorn beef and a fresh melon and artichoke salad. No shortage of goat's cheese, either.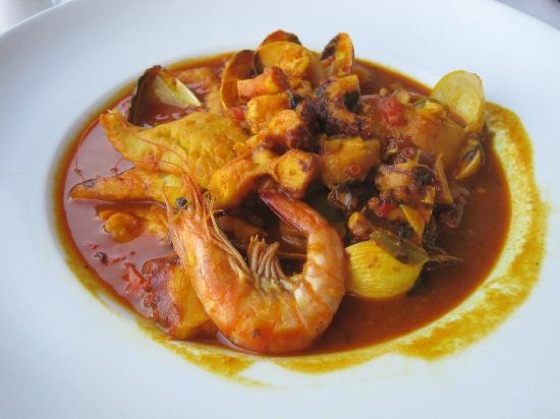 You'll get good steak at Gregorio El Pescador (Called de la Iglesia 11, +34 928 866 227) near Corralejo's old harbour, but it's not for his beef that Gregorio is known as "El Pescador". Big portions are the order of the day here, with calamari, fish croquettes, langoustine and sardines amongst the highlights of a menu heavily skewed towards seafood. It's not cheap by Corralejo standards, but kids are welcome, and afterwards you can walk off those garlic prawns with a post prandial by the beach.