Have you ever wondered how top surfers seem to have an abundant amount of energy and regularly put in 3-5 hours in the water when on surf trips or at their local?

Well, one of the reasons is they fuel up prior to a surf with a healthy, delicious and nutritious breakfasts.
One of the fundamental parts of surfer nutrition and general health is to have a solid nutritional foundation. By eating mostly whole foods, you give your body all the nutrients it needs which allows you to fuel your body efficiently with your metabolic processes working at its optimum level.
With whole foods compromising the majority of your diet, you will already be working at higher levels and ready for a surf at any time, but you can also get more out of your surf sessions by focussing on what you eat before your time in the water, and for the majority of us, especially on a surf trip, that normally is in the morning.
With that in mind we have come up with 5 delicious and healthy breakfasts to get you feeling invigorated, full of energy and ready to put in some serious hours in the salt.


Chia Breakfast Pots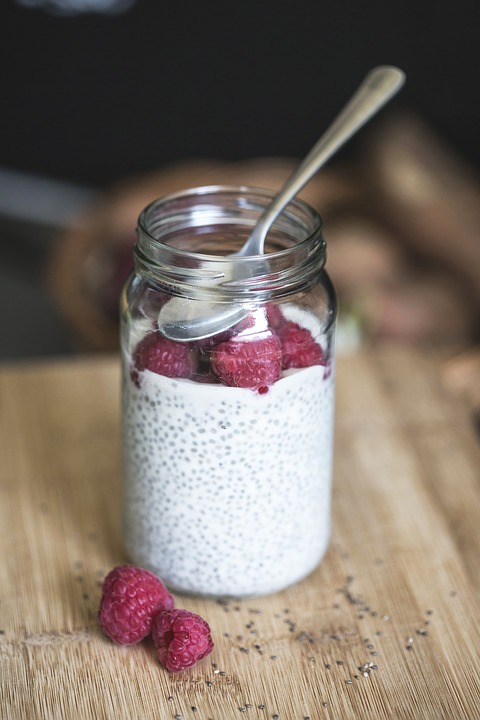 This delicious superfood has seen a bit of a boom in recent years with everyone seeing the benefits of chia seeds with Kelly Slater and Rob Machado reaping the benefits for years. They are rich in fibre, omega-3 and 6 fats, protein, vitamins and minerals such as copper, magnesium, potassium and zinc, to name a few.
Use an old jar and fill it ¼ full of chia seeds, use a nut milk or coconut water and top up to just over half way, give it a shake and leave overnight. In the morning you will have a creamy chia porridge, top with fruit such as blueberries, strawberries, banana, coconut and some nuts for added energy.

Avocado Smash on Rye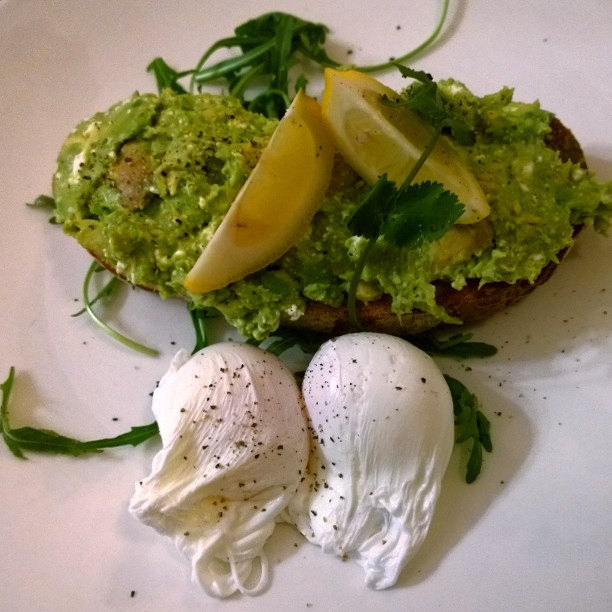 Avocados have long been lauded for their health benefits and this delicious breakfast will have you paddling non-stop in the water. Avocados are full of healthy fats, potassium and dietary fibre and when combined with the rye and poached eggs make for a truly super breakfast.
Eggs are high in protein whilst the rye bread is giving you your carbohydrate boost. Toast the bread and smash the avocado onto the top, sprinkle with lime or lemon juice, salt, pepper, chilli and top with the poached eggs.

Superfood Omelette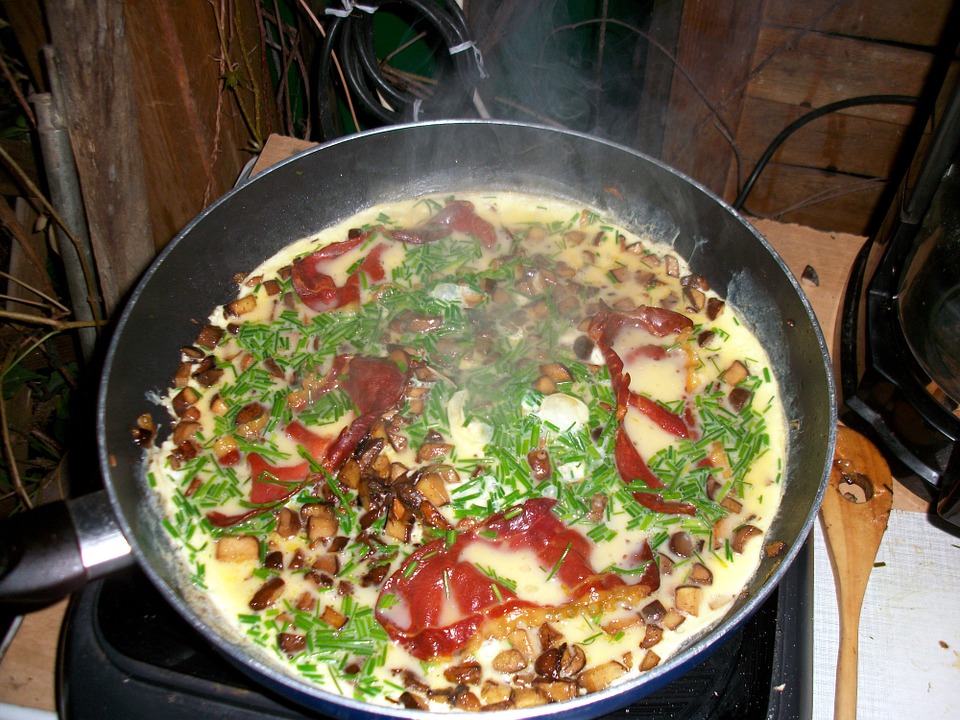 When people hear the word superfood they immediately think of high costs, but this omelette is the opposite and is loaded with everything to have you bursting out of your neoprene with energy.
Start off by frying vegetables such as kale, peppers, garlic, mushrooms, tomatoes, spinach, if you eat meat, put in a small handful such as lean chicken or lean meat and sauté gently.
What's good about this recipe is that you can use any and as much vegetables as you want. Once things are starting to soften up add the eggs. We suggest a 4 egg omelette which will give you a big boost of protein and healthy fat as well as selenium, vitamin D, B6, B12 and minerals such as zinc, iron and copper.

Smoothie Bowl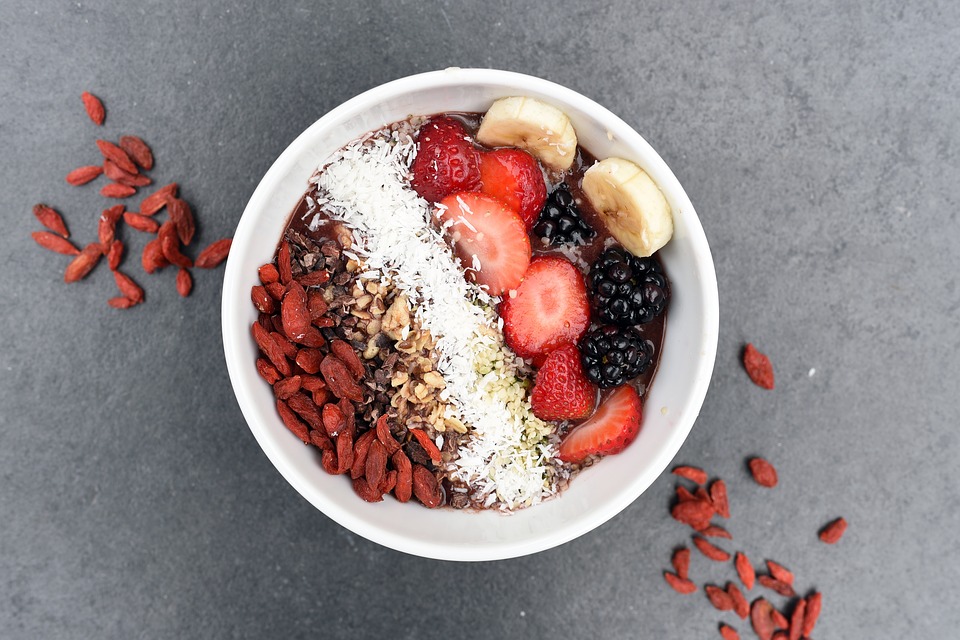 Smoothies are more popular than ever, but recently we have seen the emergence of the smoothie bowl. Using the same principle of smoothies, grab as many delicious fruits as you want, add a splash of water and blend until you reach the consistency of a sorbet.
Once its ready pour into a bowl and top with fresh fruit, nutrient packed goji berries, desiccated coconut, hazelnuts, almonds and walnuts for a vibrant, nutrient-dense breakfast that will give you bountiful energy in the ocean.

Coffee and Bagel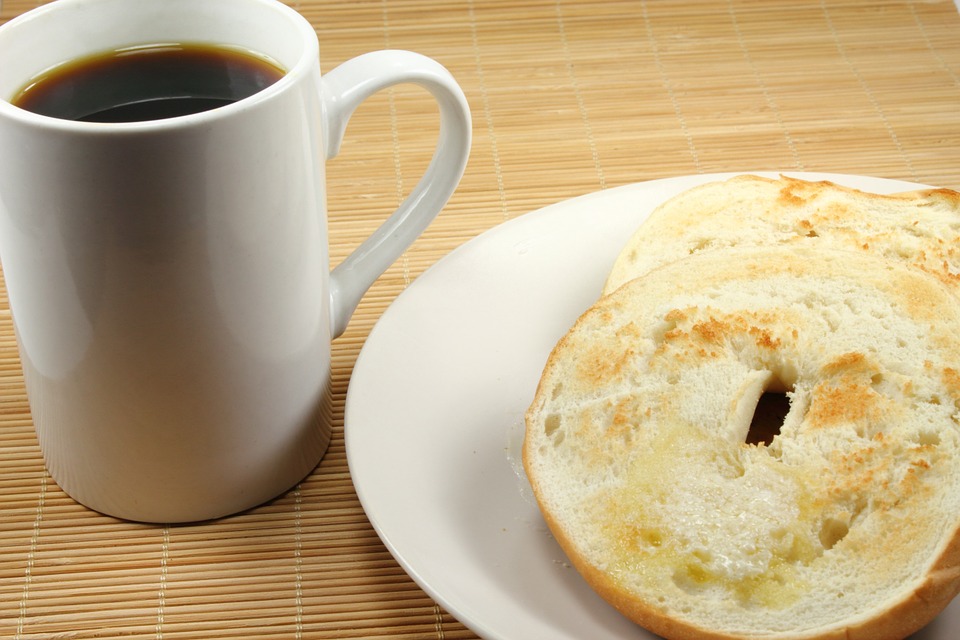 For those early morning surf trips caffeine is an essential tool to fire up your stoke. To get that hit of caffeine running through your veins the healthiest way to do that is through a coffee. We suggest skipping the frappe latte or the energy drinks and have your coffee black.
If you prefer a creamier coffee, pop it in a blender and add a couple of teaspoons of coconut oil and blend, this results in a latte style drink but without the dairy. Compliment your drink with a wholemeal bagel loaded with nut butter such as almond or peanut, finish it off with a sliced banana.
Other articles you may also find helpful:
Surf training with Andrew Cotton
Getting in shape for your surf holiday
Pre-surf breakfast smoothies

Photo by: Insatiablemunch
Photo by: Lachlan Hardy