It's not just jaw-dropping architecture, delicious food and big friendly smiles awaiting you on your Sri Lanka surf holiday, it's also one of the best locations to try surfing for the first time or to simply brush up on the basics and push your riding to the next level among some of the most beautiful landscapes in the world, in some of the best beginner surf beaches Sri Lanka offers.


Sri Lanka is an island of two halves, with the East and West of the island experiencing different monsoon seasons, with the west side of the island getting the best waves between November and April, and the east between May and October.

To give you a helping hand, we have selected the five best beginner surf beaches Sri Lanka offers and what to expect when you get there, which you can see below:


Top 5 Beginner Surf Spots Sri Lanka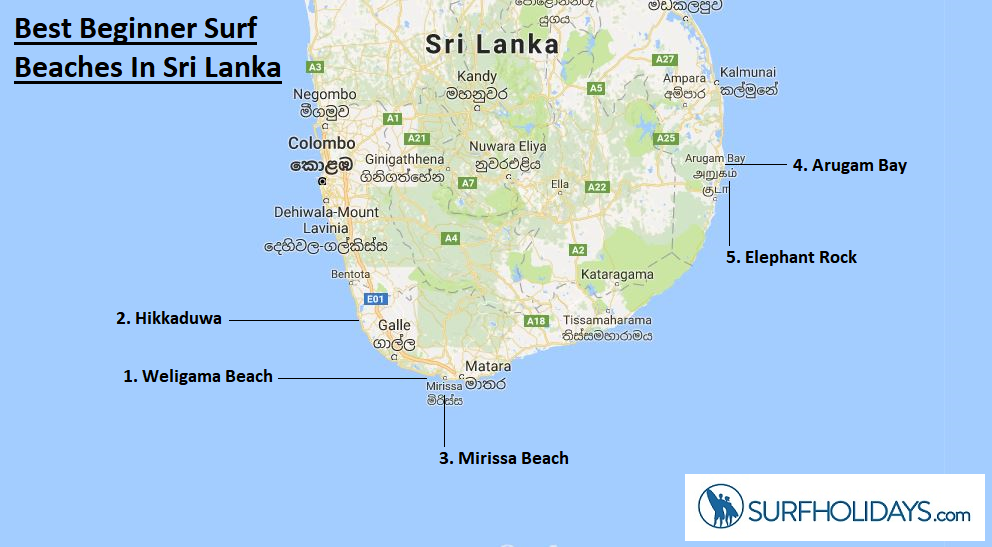 What makes a Sri Lanka surf holiday so appealing to beginner surfers is the easy accessibility to the islands waves, the large number of sand-bottomed breaks and the super-consistent swells that bring perfectly groomed waist to chest high waves into the breaks over 310+ days a year.
1. Weligama Beach, Weligama, Matara District

Town: Weligama, the name translates to 'Sandy Village'
Where: Matara District, Southern Sri Lanka
The Area: Energetic blend of locals and tourists make for a fun holiday environment whilst still holding onto its peaceful charm and history. Watch the famous stilt fisherman go about their business whilst sipping on a mango lassi in between surf sessions
Beach: 2km sandy beach that mixes local heritage with tourism perfectly and is unrivaled in beauty. The famous Taprobane Island lies just off the sand at Weligama and is steeped in history
Type: Left and right beach break peaks that offer mellow rides that make this one of, if not, the best beginner surf spot Sri Lanka has.
Best Time: October to April
Weather: The southern part of Sri Lanka boasts an incredible 330 days of sunshine a year with temperatures ranging from lows of 22ºC during the night to highs of 33ºC during the day. The sea water fluctuates between 27 - 29ºC year round, making board shorts, UV rash guard and plenty of sunscreen the go-to attire for your Sri Lanka surf trip

Our Recommended Option to surf & stay close to Weligama Beach: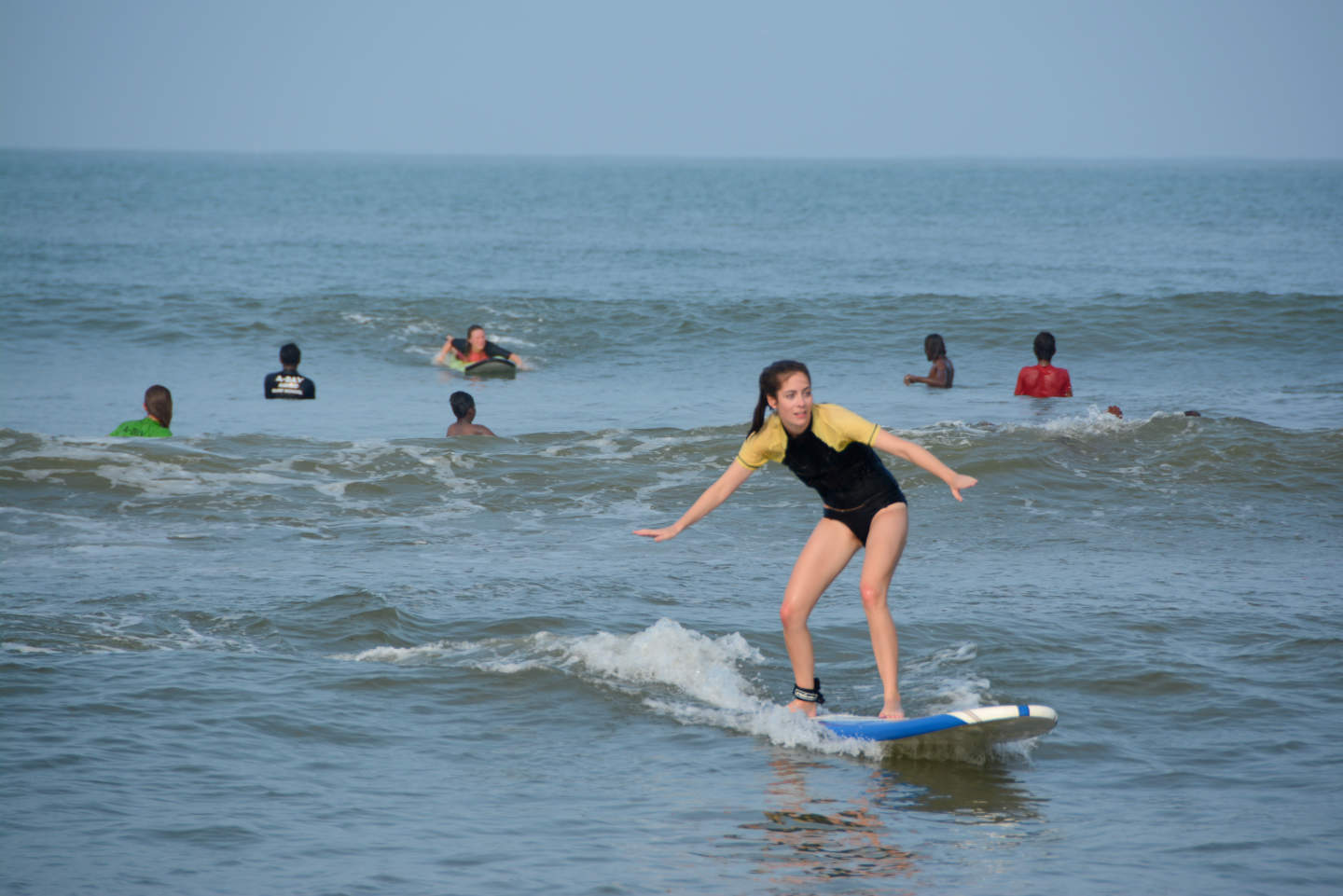 Town: Hikkaduwa has been the focal point of Sri Lanka tourism and surfing for over 25 years.
Where: Galle District, South-West Sri Lanka
The Area: Hikkaduwa is an idyllic, largely un-spoilt and palm bordered stretch of beach. The towns rich surf history, beautiful beaches and consistent waves make it a must-do for all surfers in Sri Lanka. When you're feeling like resting in between surf sessions this is the idyllic spot to grab a coconut, relax, sit back and take it all in
Beach: Picture perfect long beach that is fringed by coconut trees and food & drink stalls
Type: Beach break walls that form slowly and peel slowly towards the shore
Best Time: October to April
Weather: Hot! Highs of 33ºC, night-time lows of 24ºC. Grab your boardies and rash guard and you're good to go

Our Recommended Option to stay close to Hikkaduwa Beach: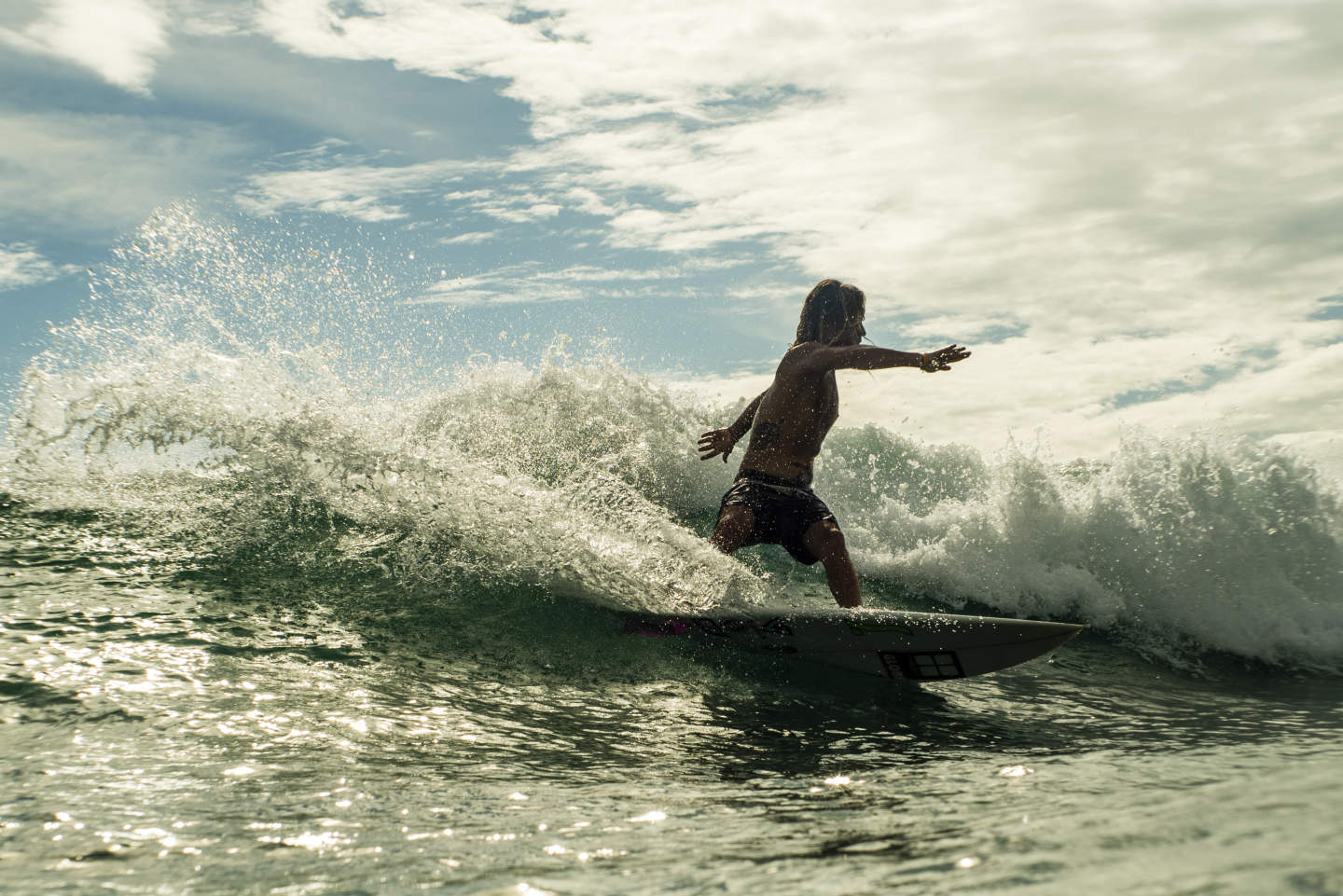 Town: Mirissa, the town is a heavenly mix of old school surfers, travelling tourists and chilled out locals
Where: Located a couple of kilometres east of Weligama in the Matara District.
The Area: Often regarded as one of Sri Lanka's best secrets, Mirissa is one of the best places to forget about the trappings of the modern world as you gently rock in your hammock in the afternoon breezes. The area is also famous for its whale watching, where you can spot migrating blue, sperm, bryde and fin whales as well as dolphins
Beach: Quiet stretch of beach that boasts some of the most turquoise and crystal clear waters you can get, that are framed by green palms and lush grasses.
Type: Mellow right hand reef break that is the perfect introduction to reef breaks as it peels slowly and breaks over deep water
Best Time: October to April
Weather: Lows of 23ºC and daytime highs of 31ºC. Sea temperature hovers around 28ºC.

Our Recommended Option to stay close to Mirissa Beach:
4. Arugam Bay, Batticaloa Territory, South-East Sri Lanka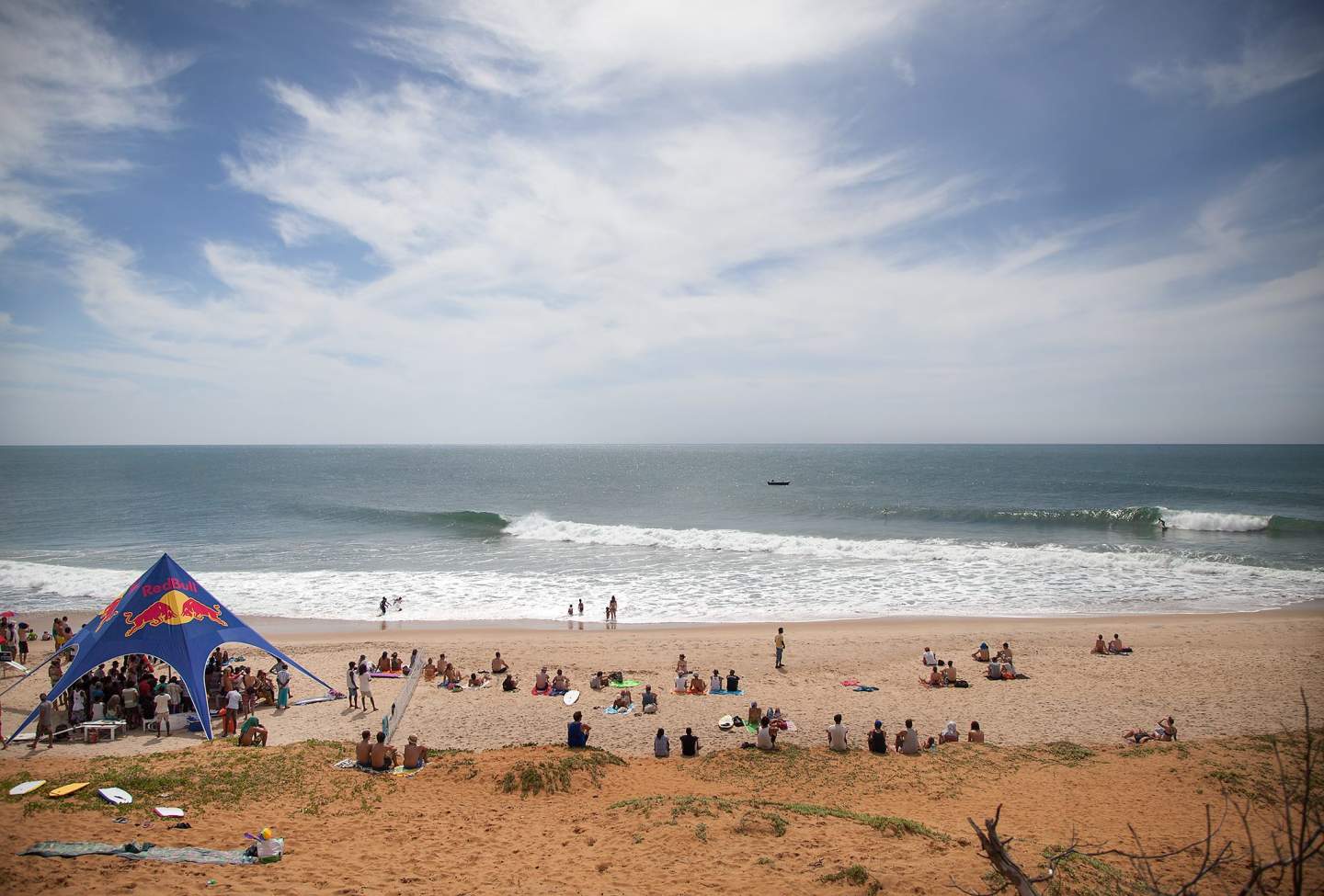 Town: Arugam Bay is often described as what Kuta in Bali was 30 years ago
Where: South-East Sri Lanka
The Area: The area is extremely beautiful and is the most traveler friendly and surfer friendly zone in the region. Although many of the structures were wiped out by the 2004 Tsunami things have slowly normalised again and the waves are as good as ever! The area is on the edge of Yala East National Park and is the perfect place to spot elephants, wild boar, water buffalo and exotic birds
Beach: Beautiful moon shaped bay that has a host of beach side cafes and food shacks, as well as all the amenities you need for a day out at the beach
Type: Arugam Bay is easily one of the best best beginner surf spots, especially for regular footers, with an endless supply of right hand sand bottom points and beaches, the only factor will be your stamina!
Best Time: April to October
Weather: Daytime highs can reach 34ºC with evenings dropping to around 26ºC. The sea temperature, like all of Sri Lanka, feels like bathwater and stays around 28ºC all year

Our Recommended Option to stay close to Arugam Bay: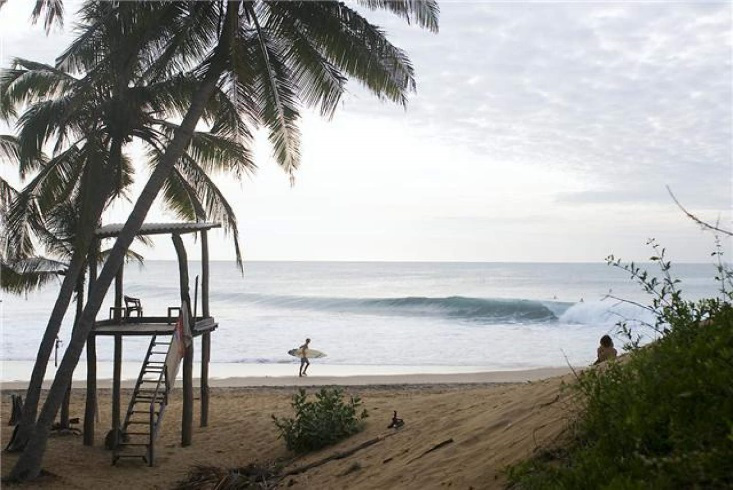 Town: Arugam Bay, South-East Sri Lanka
Where: The wave is located 4kms south of the main Arugam Bay surf break and can be reached by tuk-tuk in 15 minutes
The Area: Unbelievably scenic area with green pastures touching the golden sands surrounded by palms. It is a wonderful place to spot wild elephants as they stroll along the sand at sunrise and sunset
Beach: Untouched slice of paradise that offers the true island experience of solitude surrounded by nature
Type: Extremely fun right hand point that offers plenty of sections and peeling walls
Best Time: April to October
Weather: Daytime highs can reach 34ºC with evenings dropping to around 26ºC. The sea temperature stays between 26 - 28ºC all year.

Our Recommended Option to stay close to Elephant Rock:
----
To sum up
The best beginner surf beaches Sri Lanka offers are found towards the southern end of the island as the north is well protected from deep ocean swells from India. In the balmy south you'll find waves to suit every taste on your Sri Lanka surf trip, from long point break walls, punchy beach break peaks and everything in between.
One of the best things about a Sri Lanka surf holiday is that as you progress throughout your trip, you'll be able to challenge yourself further by upping the ante at spots that pack a bit more power, pushing you on to the next level of your surfing journey.

In between sessions or if you simply need a break away from waves, Sri Lanka is truly a breathtaking country that will jolt all your senses, from jaw-dropping scenery, native animals such as elephants and monkeys, ancient and remarkable cultures, tea plantation tours, as well as world-class hiking trails.