If you are looking for the best places to surf this April for a surf holiday, then you need to take a look at Portugal and the Canary Islands. Even though we may have made it to Spring, our surf is still pretty cold, and the weather's thermostat still seems to be stuck on 'winter'. So in order to get a long awaited dose of hot sunshine, warmer waters, and some well earned relaxation, it's time to head south for the Spring. Here are our favourite surf destinations this month: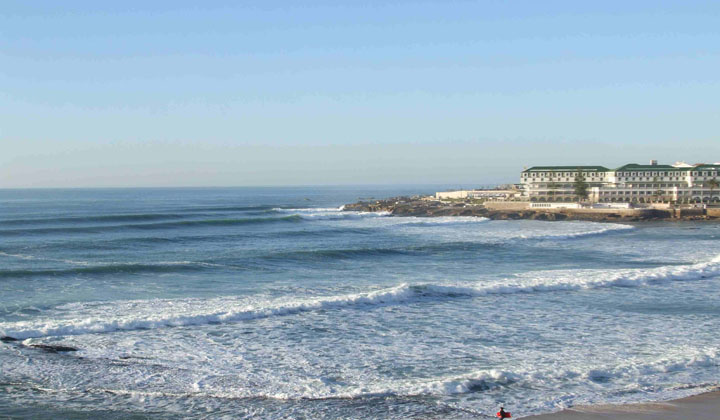 If you haven't heard of Ericeira yet on the surf map, then it's time to quickly get up to speed. This beautiful Portuguese town is only 40 minutes away from Lisbon (think easy access from the airport/road trips to Lisbon for retail therapy), and boasts the prestigious title of being one of only three 'World Surf Reserves'. For when you're not surfing the numerous surf beaches of Ericeira's coastline, enjoy staying at the
Ecolodges
. Like their name suggests, the self catered lodges are eco-friendly, and very relaxing. So make the most of either hanging out by the ecological pool, or simply enjoying the warm evenings with a drink in hand.
2- Zoopark Surf House, Lanzarote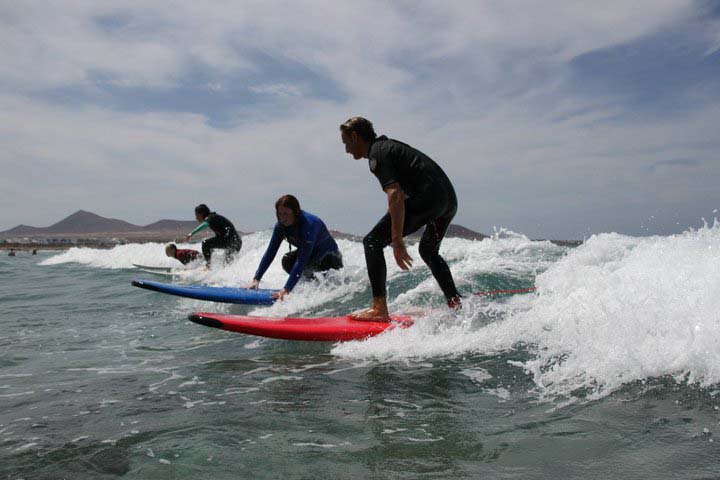 The Canary Islands have attracted surfers for years with the sheer multitude of quality waves, and Lanzarote is certainly one of the main attractions. With its dramatic volcanic landscape, clear blue waters, and masses of sandy beaches, it is easy to understand why surfers return again and again to its shores. Stay at the
Zoopark Surf House
located at the famous Famara surf beach, the house is ideal for solo travels, as well as couples, families and groups.
3- Surf Experience, Lagos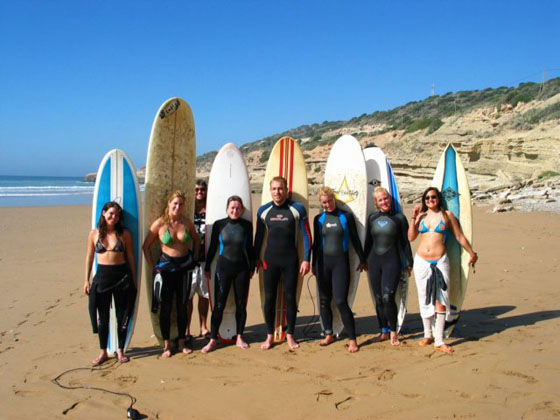 Returning back to Portugal in our list, Lagos has some of the warmest waters around Portugal and 8 months of the year its 20+ sunshine, which in itself would be reason enough to leave our cold shores for its sunny ones. Lagos is located on the Algarve coast of Portugal, so the region has plenty of delicious seafood and local wines to try out. The
Surf Experience Surf House
is perfect for solo or group travellers looking to join in with a surf camp, as the Surf Experience is actually Portugal's longest running surf camp- since 1992! So you know you'll be out in the waves riding in no time.
This article was added by
Francesca Bingley