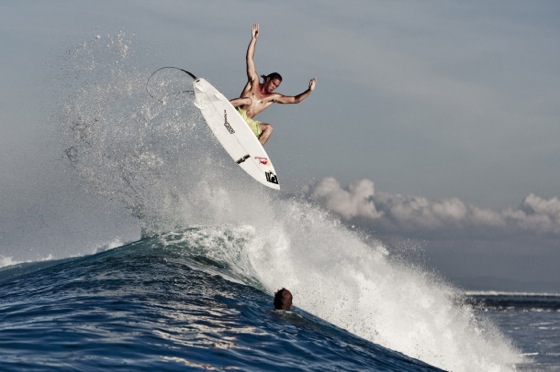 Name: Jordy Smith
Hometown: Durban, South Africa
Age: 22 (dob 11.02.88)
Stance: Regular
Sponsors: O'Neill, Red Bull, JS Industries Surfboards, DVS footwear, Dakine accessories and Vestal watches.
If you watched the Billabong Pro Jeffrey's Bay last month, then you would have seen the phenomenal South Africa Jordy Smith claim his first elite tour win. So who is this 22 year old surfer who is making the other surfers on tour nervous?
Smith has progressively and decisively risen up the world wide surf rankings over the past 3 years. He blazed on the scene in 2006 when he won the ASP World Junior Championships. Stepping it up even more in 2007 he won the World Qualifying Series, gaining access to the elite tour for the following year- a feat that normally would take most surfers 3 to 4 years, if at all. Smith is something special and full of determination.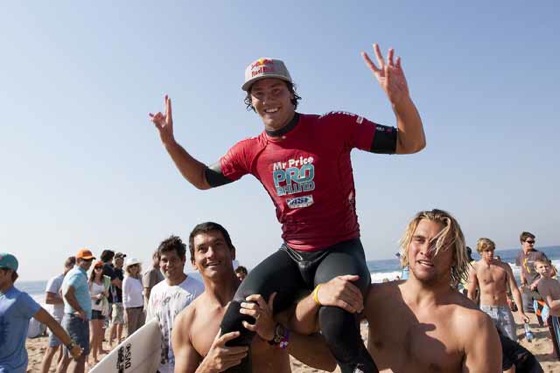 As things currently stand, Smith is leading the ASP's World Championship tour after 4 events. It's his third year on the elite tour and he's making the most of it. He has worked hard and risen up the ratings- finishing 26th in his rookie year in 2008, and last year earning an 11th place finish. So the question is "where will he finish this year?".
We are fast approaching the mid year cut off point, when any surfer below 32nd in the rankings wont qualify for the ASP dream tour the following year. To say that the asp has upped the ante is an understatement. Smith is in a comfortable position leading the ratings as everyone heads to French Polynesia this month for the Billabong Pro Tahiti, however he's not that comfortable...
Sitting in 2nd place is the incredibly talented Taj Burrow and in 3rd place is living legend Kelly Slater who is vying for a 10th world title. Smith has great company since he is also extremely driven and extremely talented. After growing up in Durban, South Africa and starting to surf at only 6 years old, it's no wonder that he had the opportunity to really create a progressive and unique style of surfing.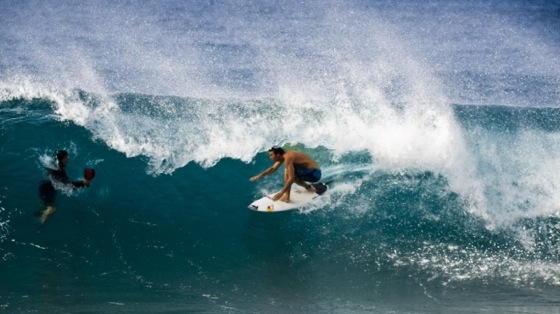 Smith's style is fluid, exciting and uses elements of free-surfing... ie try something new and do it for the great feel of it. He's known for his aerial maneuvers and for his ability to perform under pressure. All excellent weapons of choice to have under your belt when you have set your sights on a world title.
So it is anyone's guess as to how far Smith can take his world title campaign this year and who he'll take out along the way. To get a feel for just how good Smith is, take a look at this quick vid of his scene stealing superman maneuver in slow motion- he makes it look easy.
Caution, this video will make you want to go surf!... and unless you are a pro it would be best to invest in some lessons when you're on your next
surf holiday
...