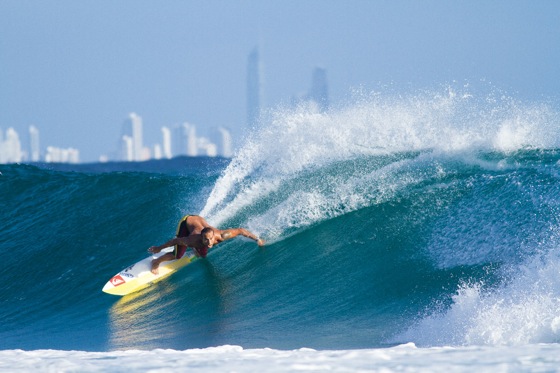 Name:
Frederick Patacchia
Nickname: Freddy P
Born: 15 December 1981 (29 years old)
Hometown: North Shore, Oahu Hawaii, USA
Stance: Goofy
Sponsors: Quiksilver, and Bud Light
If your school backed onto one of the best waves in the world, would you dream about your studies or something else entirely? Frederick Patacchia, otherwise known as Freddy P, grew up along the legendary North Shore of Oahu, Hawaii. He went to the infamous Sunset Beach Elementary School that is across the road from Pipeline... so it was no wonder that he would be graduating into professional surfing.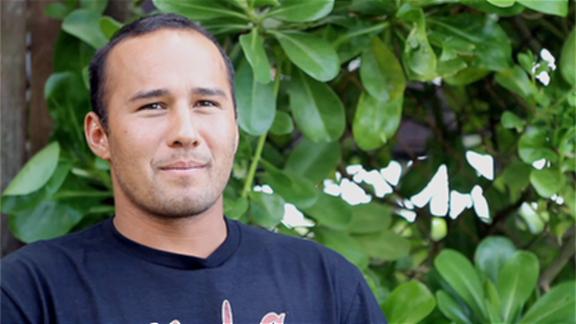 In Hawaii it can seem like every other surfer you meet is either turning Pro or has already competed for years. Freddy P was set from an early age to compete, coming from a surfing family and with the 7 mile miracle as his playground. There was a lot of hype surrounding Freddy P's launch into the professional world, as he was quickly snapped up by Quiksilver when he was fresh out of school. However, things don't always run as smoothly as people may think in the professional world.
Freddy P started off on the World Qualifying Series (WQS), the notoriously hard system that requires surfers to compete throughout the year to gain ranking points. The more contests a surfers competes in, and the better they do, the higher the points- and the higher the world ranking. Freddy P came out blazing, but his fire soon turned to just smoldering ashes. He got stuck on the WQS for 3 years, trying to amass enough points to reach the ASP's World Championship Tour (WCT).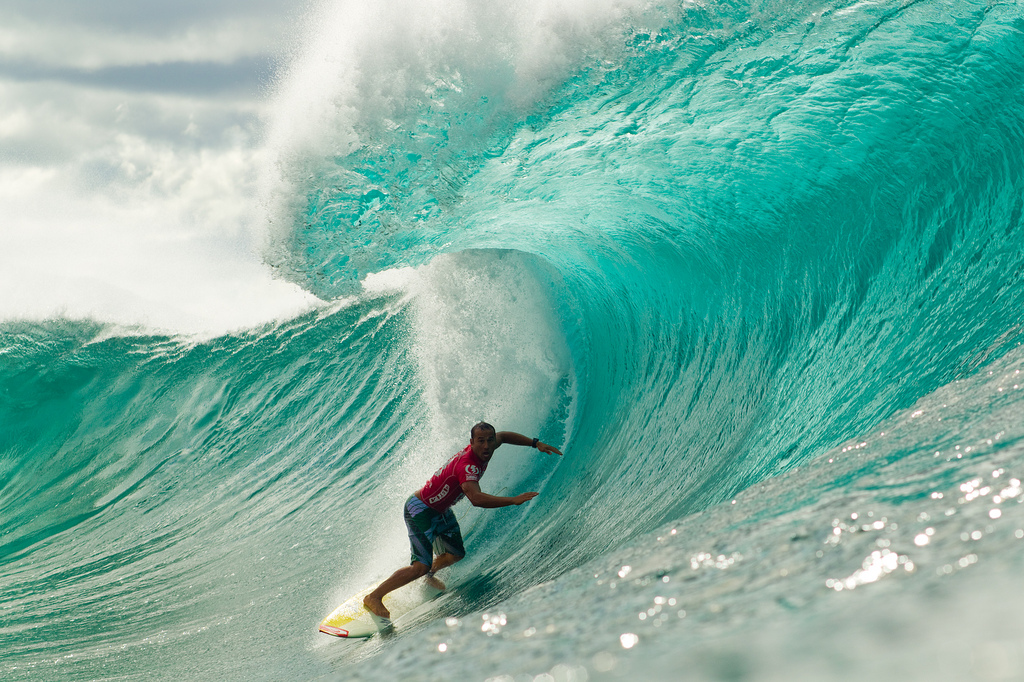 Finally, in 2005, Freddy P reached the WCT dreamtour, fulfilling Quiksilver's and the media's faith in his edgy new school style of surfing. His first year on tour was a success, as he finished an impressive 14th in the world and won the Rookie of the Year award. The industry took notice.
Over the next 6 years the Hawaiian goofy footer performed well under pressure, achieving good end of year results. Some second place podium finishes in Tahiti and Indonesia enabled him to achieve his highest rankings in 2006 and 2008, when he finished 12th in the world. Yet an elite tour win has still remained elusive.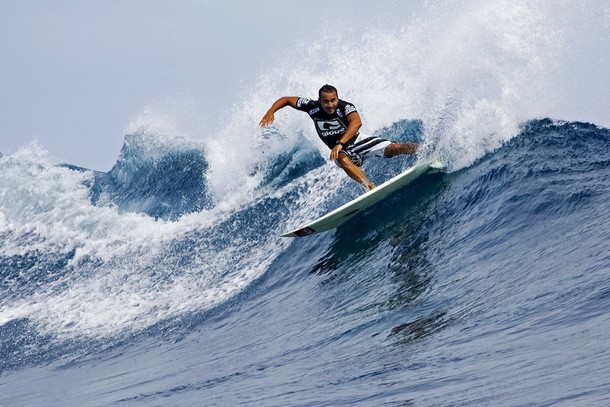 Last year Freddy finished 19th in the world, solidifying his return to his 7th year on the dreamtour. His sponsorship contract had been renewed by Quiksilver, and he continued to have lucrative presenting deals throughout the year. In 2010 he presented the emotional annual Surfer Poll Awards, that paid tribute to his friend and fellow Hawaiian, the legendary Andy Irons.
So far this year Freddy P has done well at the Quiksilver Pro Gold Coast, finishing a healthy 13th place. However, he will be out of action for at least a little while, as he damaged his knee whilst surfing at home in Hawaii. So the jury is out on how he will fare over the coming season, but he can apply for an ASP injury wildcard if need be, and a little determination goes a long way. So watch this space for how his recovery goes.
Check out Freddy's style in Quiksilver's boardshort advert to see what the hype is all about.