Name:
Andy Irons
Nickname:
A.I.
Hometown:
Hanalei, Kauai, Hawaii
Born:
24 July 1978
Died:
2 November 2010
Stance:
Regular
World Titles: 3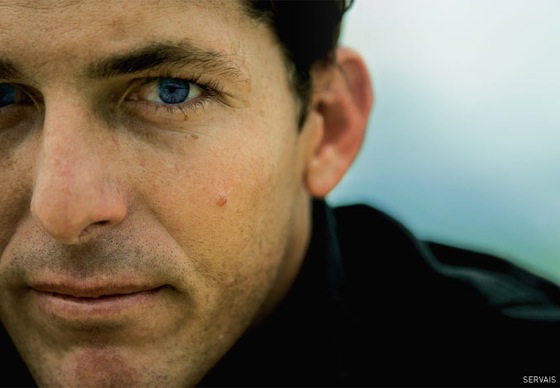 If someone said to you sum up Andy Irons in 5 words what would spring to mind? 'Surfer, winner, aggressive, party-animal and dropout'? Or, would 'surfer, winner, wise, grateful and inspiring' do the trick? Andy Irons blazed an trail like no other over the years in the surfing world, and he is sadly missed today.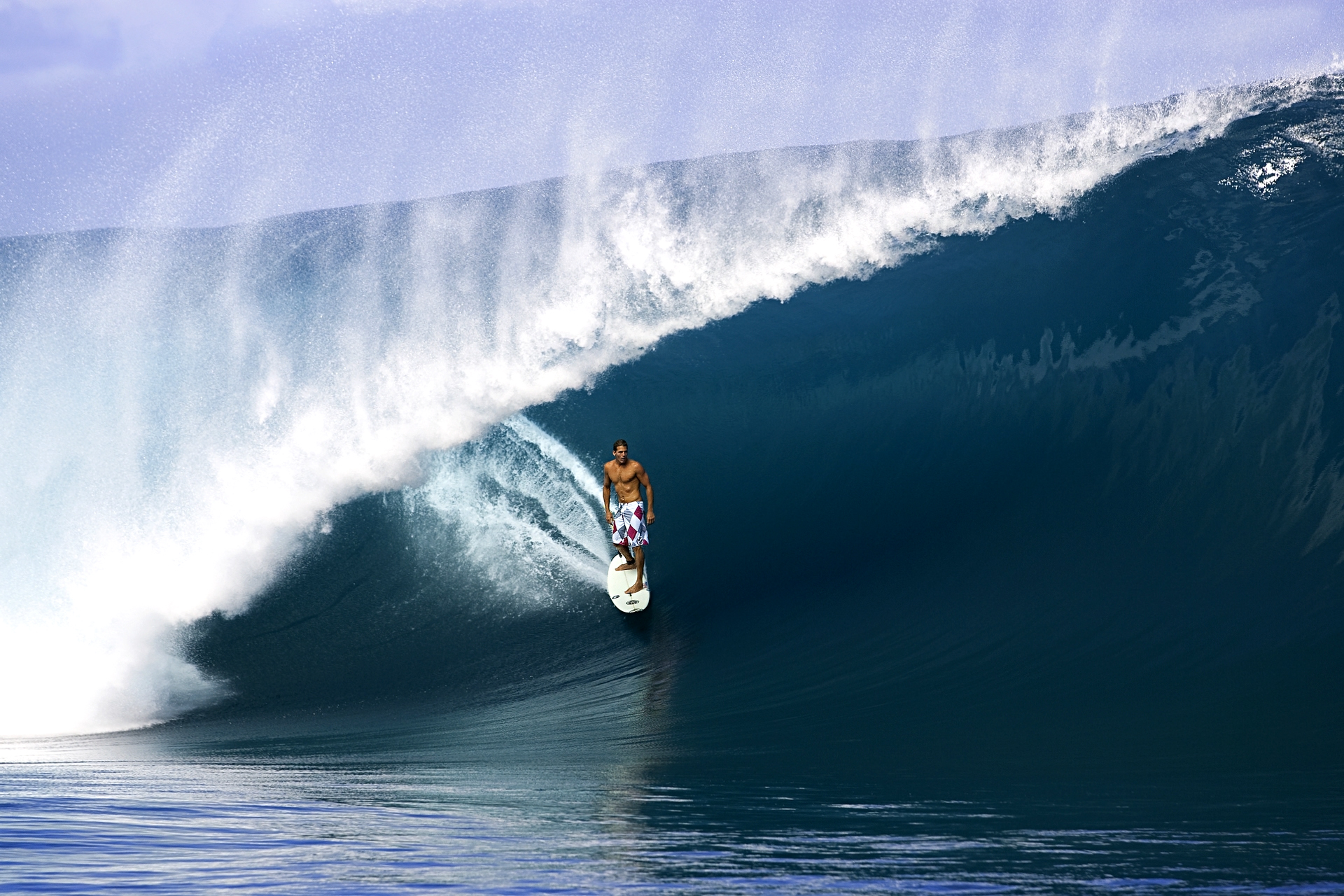 Born and raised in Hawaii, Irons has had one of the best surf training grounds in the world on his doorstep. Perfect barrelling waves over rock and reef were the norm for this superb surfer growing up, and it has always shown in his surfing.

Turning heads after winning the ASP's junior world title when he was 17, Irons quickly ascended to the World Qualifying Series but had to wait until 1998 for his rookie year on the dream tour. His brother Bruce, born a year later, also turned pro and famously defeated Kelly Slater to win the Billabong Pipe Masters in 2001.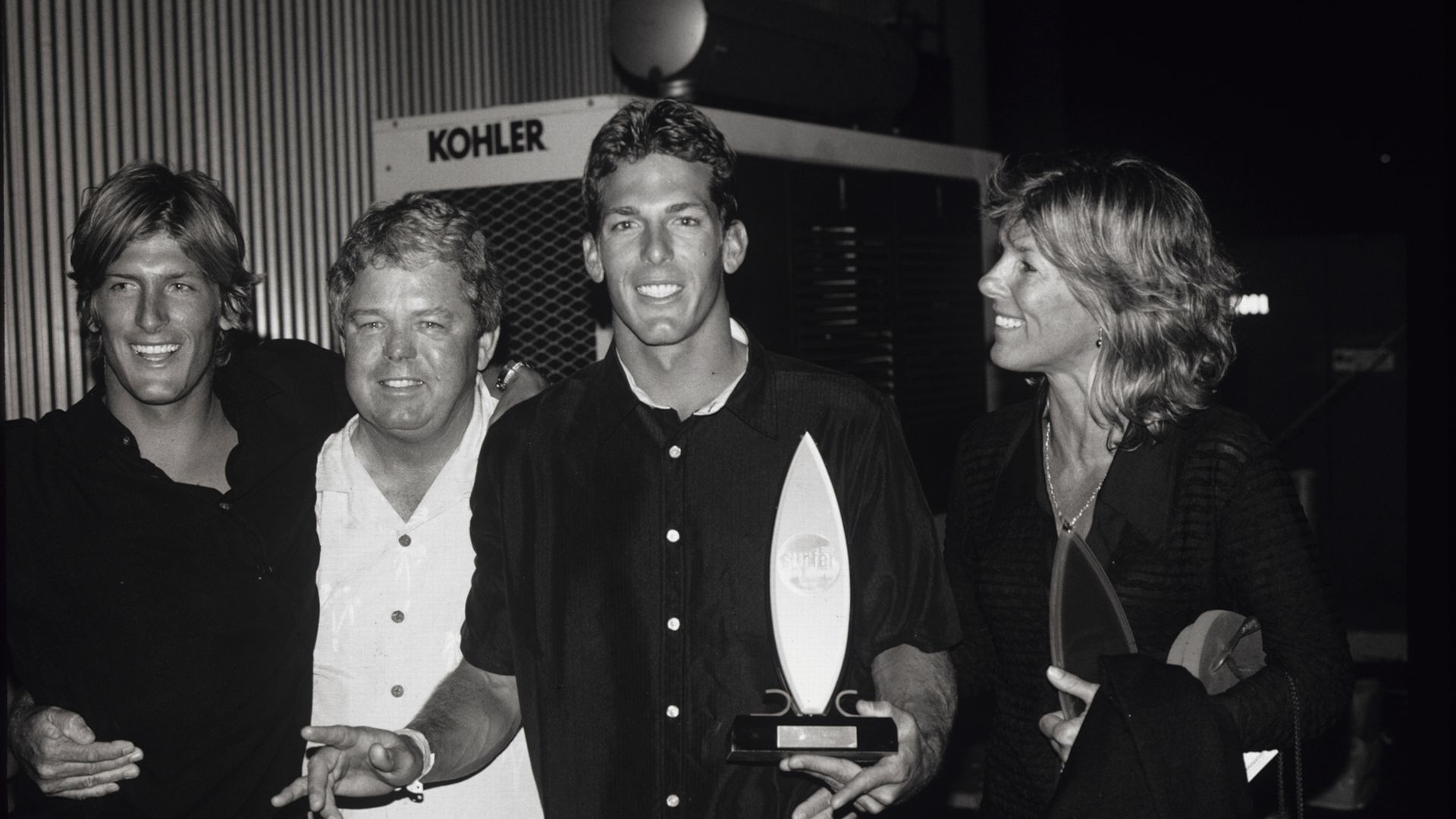 Brother Bruce, Father Phil, Andy and Mother Danielle

Andy Irons is infamous for his rivalry with 9 times world champion Kelly Slater . Back in 2002, 03, and 04 it was Irons that kept Slater from claiming more world titles. Even piping Slater to the post in 03, where Slater had to settle for 2nd behind the untouchable Irons. Along with the 3 World Titles he won 20 tour victories. Things cooled between Slater and Irons, especially after making the surf film "A Fly in the Champagne", however that still didn't stop the temperature rising in the water when they met in heats.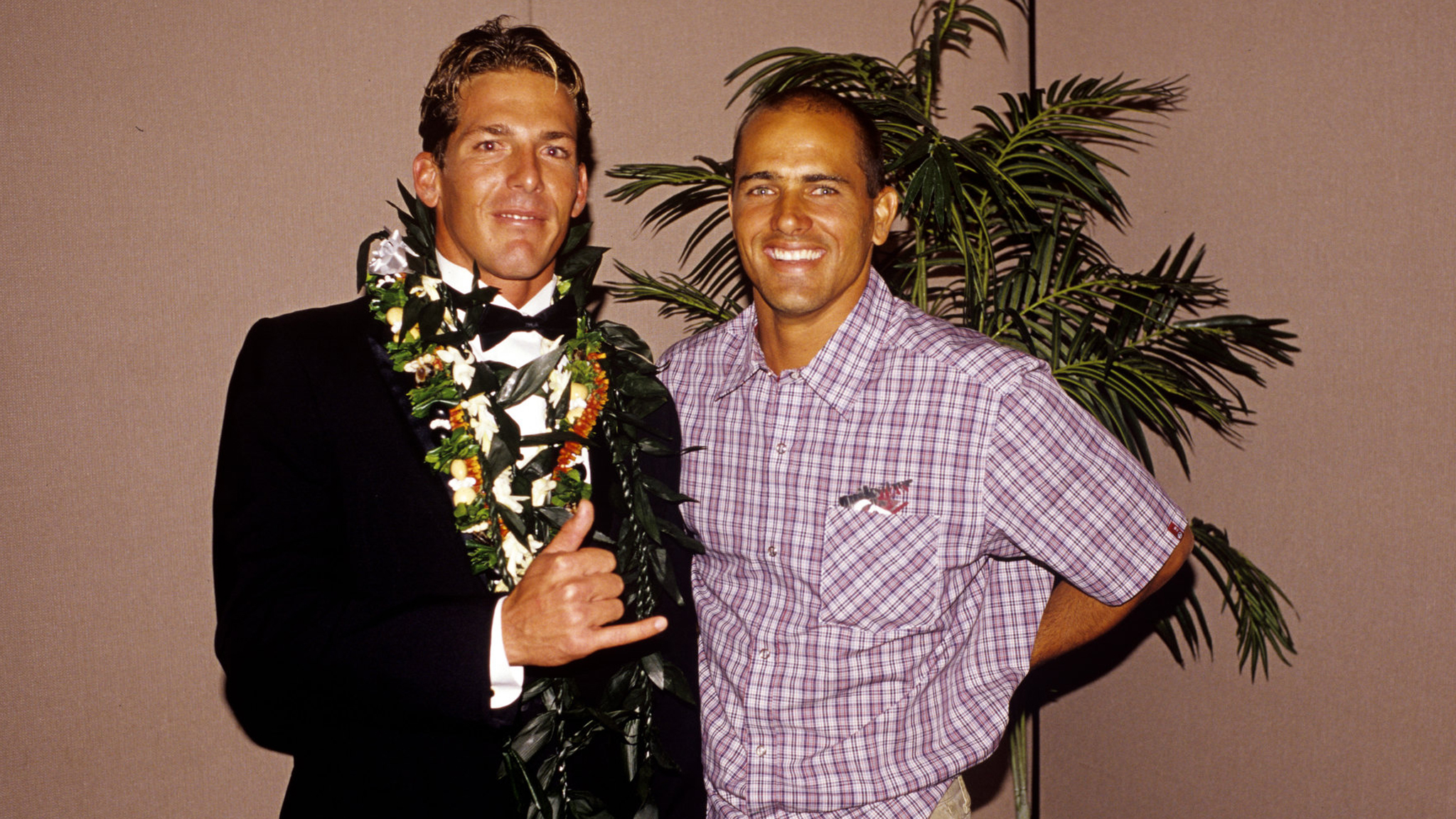 Andy & Kelly

Over the years Irons has had something of a party animal reputation, often partying for days after winning elite tour events or gaining another world title to his belt. He got married in 2007 to long term sweet heart Lyndie Dupuis, and took a year's sabbatical in 2009 from the tour.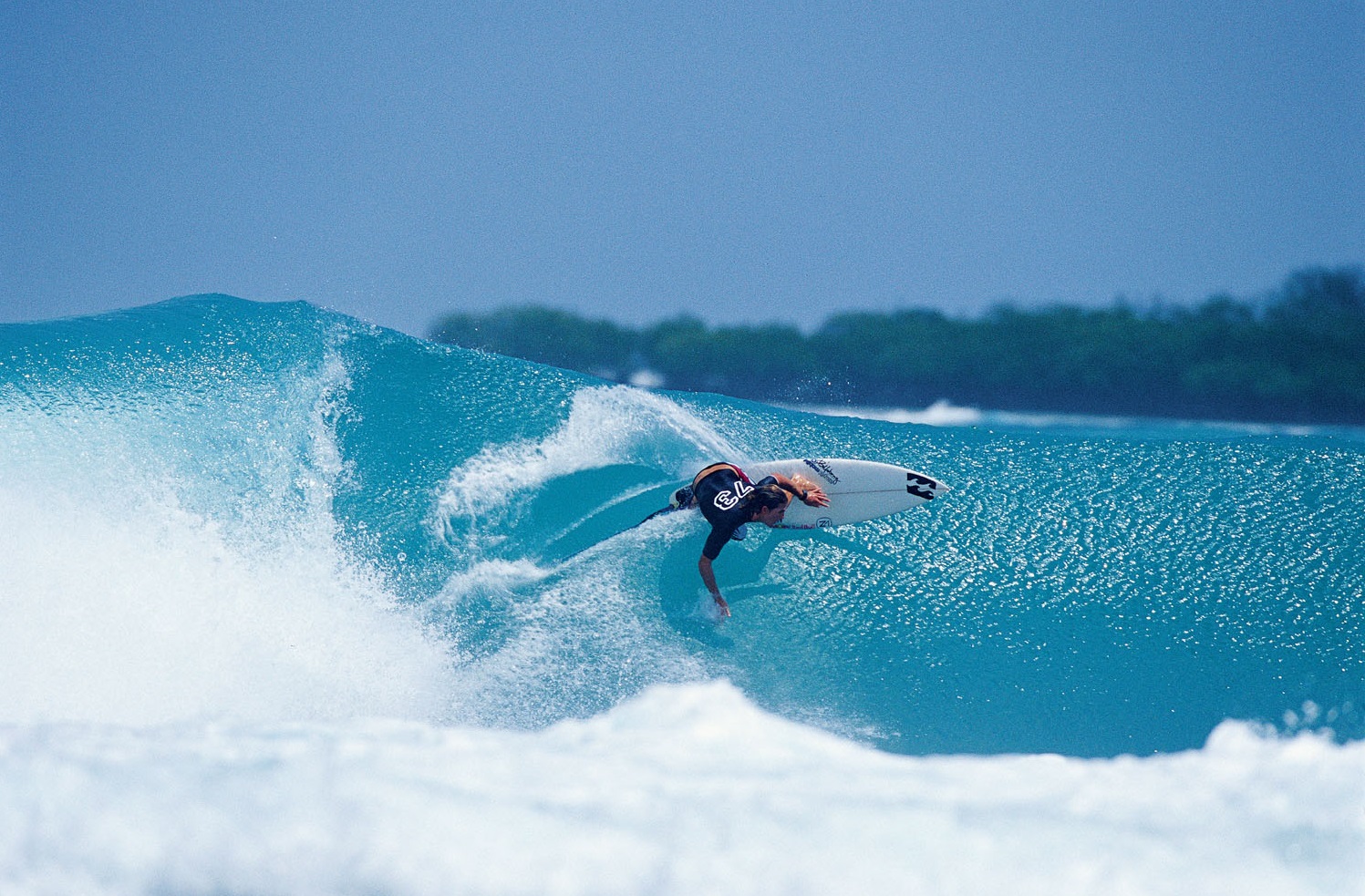 The year off caused quite a bit of controversy as Irons was granted a dream tour wild card by former ASP president Wayne "Rabbit" Bartholomew for 2010. Irons wouldn't have to do the hard graft of re-qualifying through the World Qualifying Series. However, if there were any doubts as to whether the right decision was made Irons would have silenced them with his win at the Billabong Pro Tahiti.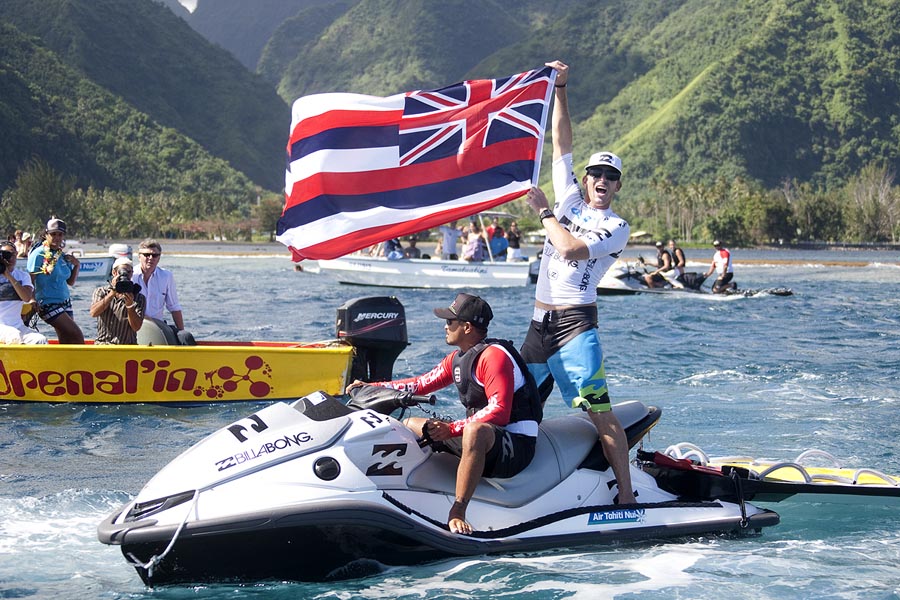 Andy after winning the Billabong Pro Tahiti 2010

This set up 2010 to be a potential return to form, where Irons could have gained momentum and make a challenge for another title. Since the Tahiti event win Irons has been propelled into spot 7 on the tour rankings, but when asked about it he maintained that he was happy to be surfing well and wasn't going for a title. Quite the change from the aggressive surfer of former years. He didn't manage to get close to winning the next few events so was not in a world title challenging position.

On November 2, 2010, Andy was found dead in a hotel room near Dallas in Texas. He had left the world tour event in Puerto Rico due to illness and was on a stop over on his way back home to Hawaii. The autopsy report said he died of a heart attack, and there were traces of drugs in his body. The statement from his family said that Andy had a "strong-willed personality", which led him to take a lot of risks, both in and out of the water. Like others who face down extreme danger, Andy seemed to feel bulletproof - as if nothing could take him down,".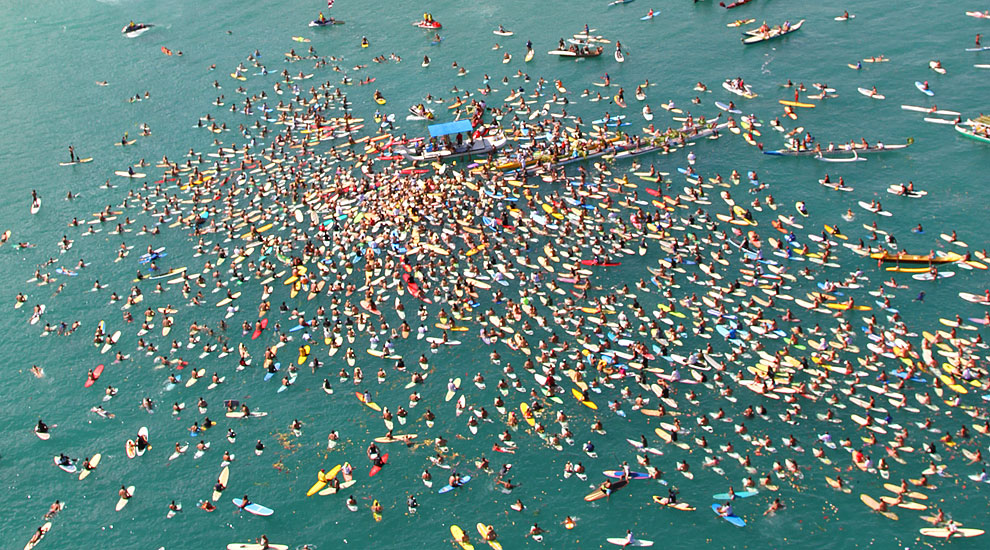 The Government of Hawaii has since dedicated February 13 as "Andy Irons Day". The man will always be remembered as a legend in the surf world. His wife lives in Kauai with their son Axel who is already carving it up in the water.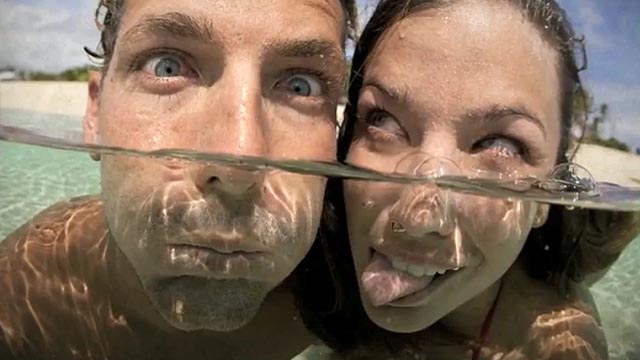 Andy & Lyndie

Last year filmakers Steve and Todd Jones raised over $165,000 in a Kickstarter campaign to produce a movie of the Andy Irons story. The film is due for release in 2017 but as yet a date has not been fixed. Below is the trailer.