For this Meet the Host piece we sat down with Tobi, of Na Onda Surf School in Ericeira, located on Foz do Lizandro, Ericeira, one of the best beginner surf beaches in Portugal.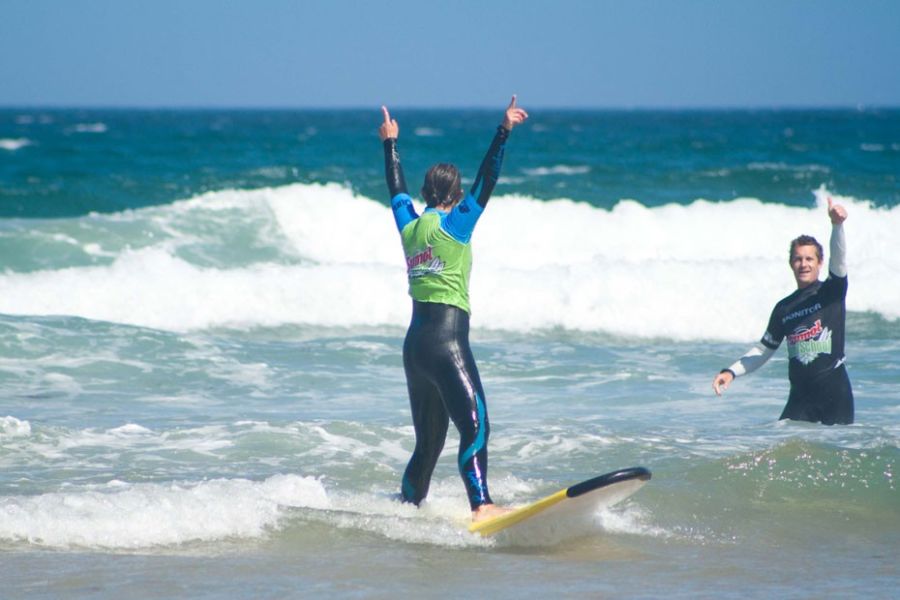 Tobi giving lessons
1. What is the history behind Na Onda Surf School?
Founded in 2003 NaOnda is one of the 2 longest running Surfschools in the surf holidays mecca of Ericeira. Back in the days we were the first ones to open up shop on the Beach of Foz do Lizandro offering not only high quality lessons but also good equipement for renting.

As of today we are still operating on Lizandro Beach with our office being right on the Beach and offering all the amneties for our clients . You will find a shower, lockers to for your personal belongings and a nice selection of Surfaccesories, Suncreams and Surfwear.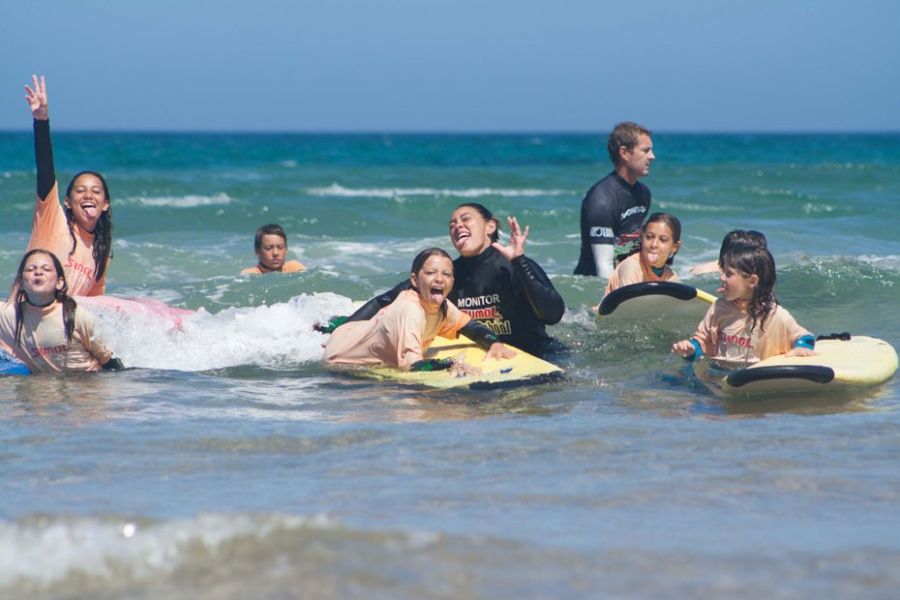 Having fun!
2. Who are the people behind Na Onda Surf School?
In charge of the company are Tobi,Alvaro and Miguel. Alvaro is one of the first surfers in Ericeira and looks back at a successful career as surfcoach (One of his athletes became the youngest female national champion in Portugal at only 14 years of age). I'm originally from Austria and have been involved in Tourism (teaching, managing) for more than 20 years.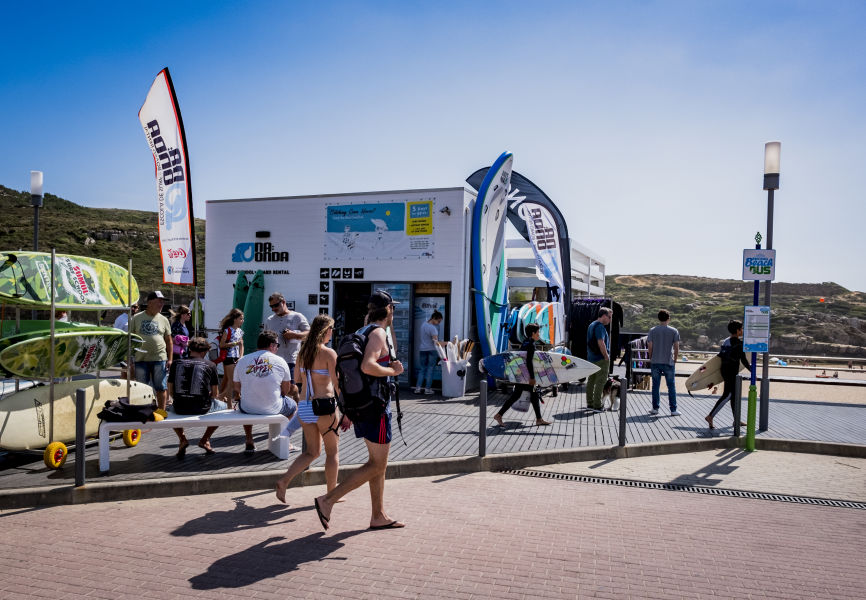 Na Onda Surf School
3. What beach do you teach on and why is it so good for learning?
Our main beach is the Beachbreak of Foz do Lizandro. Its all sandbottom whichis ideal for teaching and make it one of the best beginner surf beaches in Portugal as it takes away the element of fear as there are no rocks.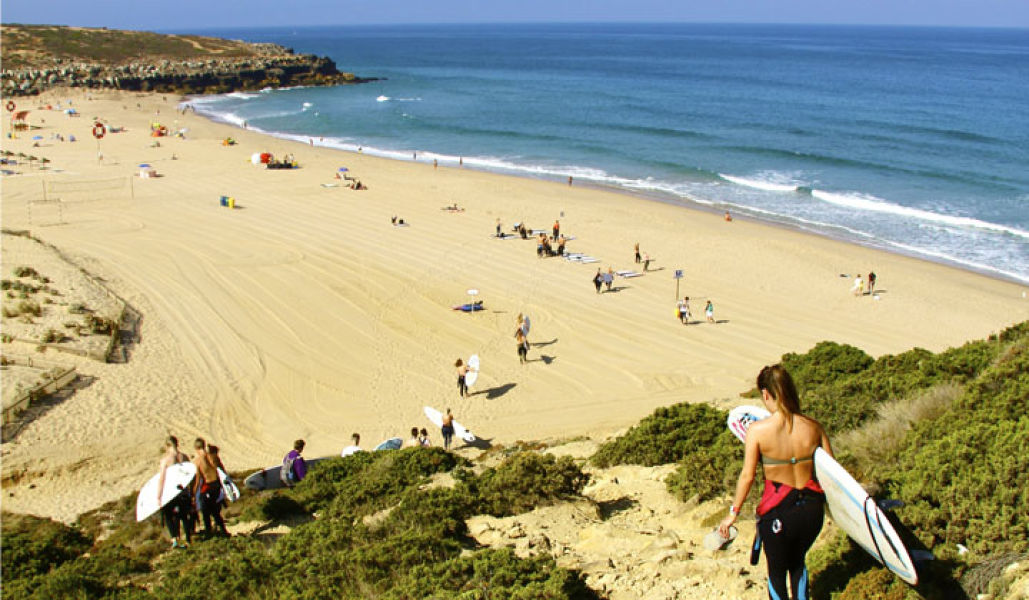 The cliff walk down to Foz do Lizandro
4. Describe a typical day at the school?
Our surfschool and rental station is open 7 days a week from 9am onwards. Depending on the tides and conditions of the sea the schedule for our surflesson change every couple of days, as we want to make sure that lessons are running during the best conditions the sea gives us each day. You can pay us a visit all day long to rent gear, go for Standup Paddling on the river or book your lessons (group and private) with us.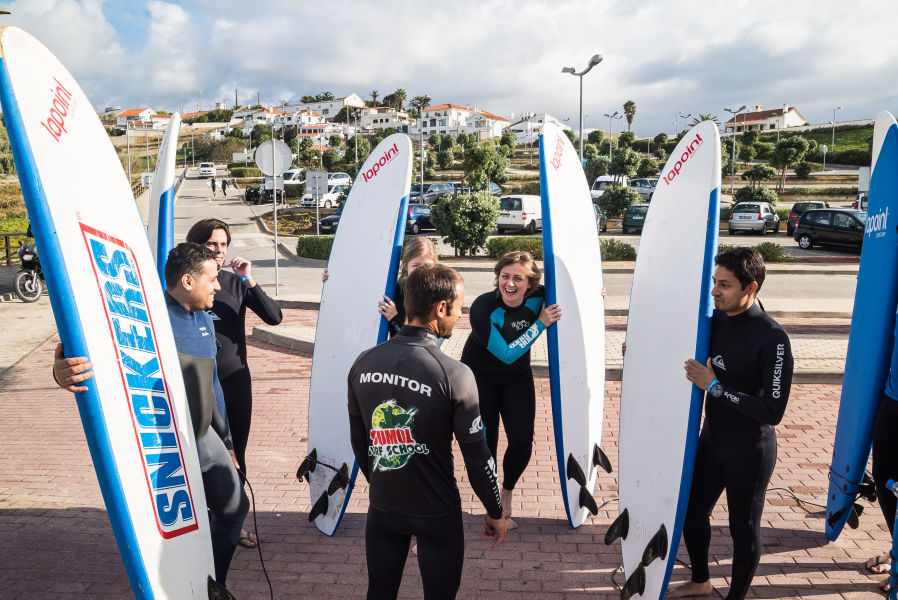 First lesson = Nervous laughter!
5. How did you get into Surfing?
Being raised on a Sailing Boat I started Windsurfing at an early age then went on to be amongst the first Snowboarders in Europe back in the day when it all started. Gettting back to the mother of all boardsports, which is surfing was the only logical consequence!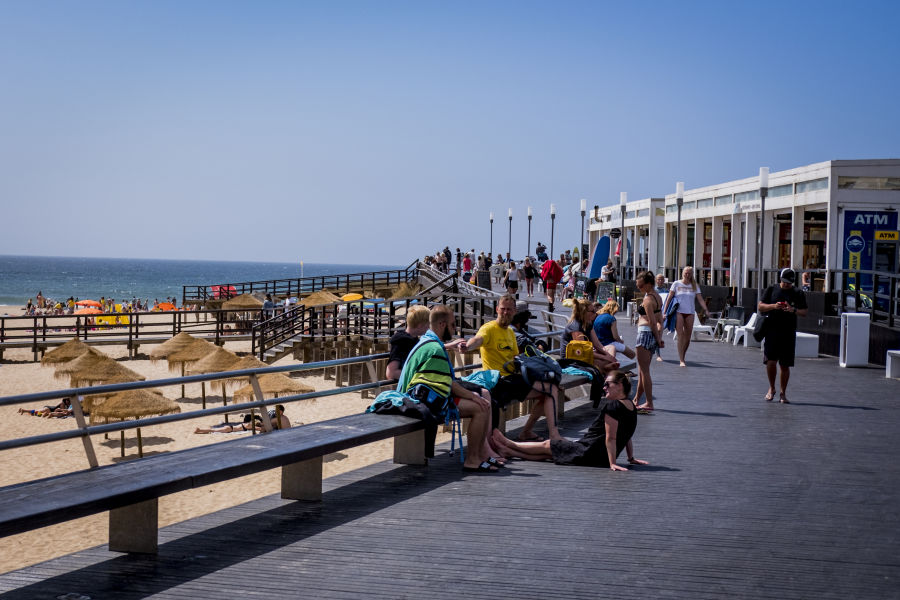 The promenade on Foz do Lizandro
6. What is your favourite wave in the world and why?
I would have to say any of the waves/breaks we have on offer here in Ericeira. As when everything comes together conditionwise Ericeira is a magical place to go surf.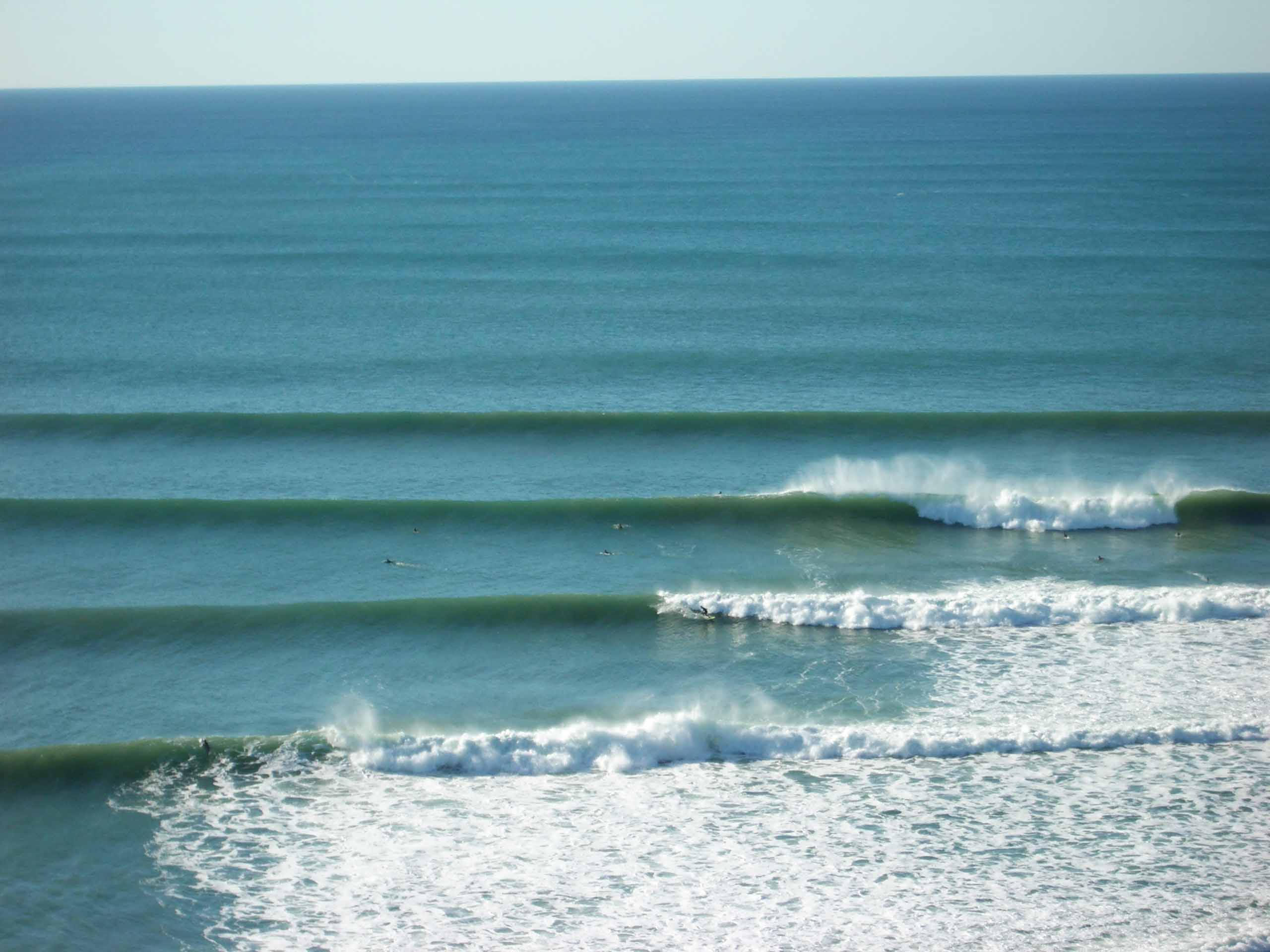 Ribeira D'Ilhas in Ericeira
7. What one destination would you like to go to surf?
Hawaii, as it is where it all started more or less and surfing there is deeply anchored in their culture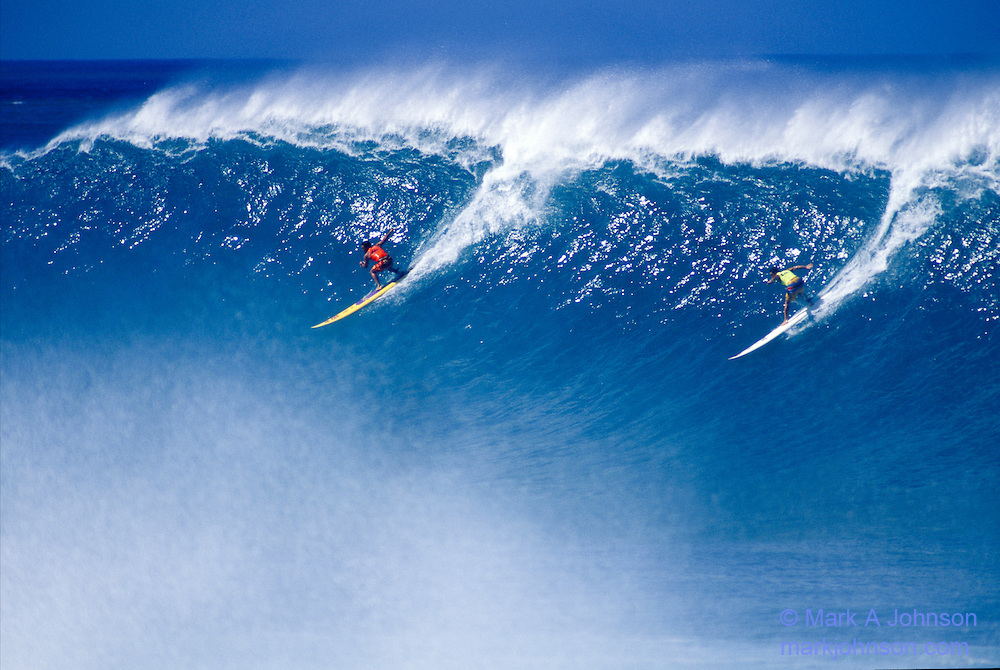 Hawaii!
8. Who is your favourite pro surfer?
The GOAT, Kelly Slater of course -:)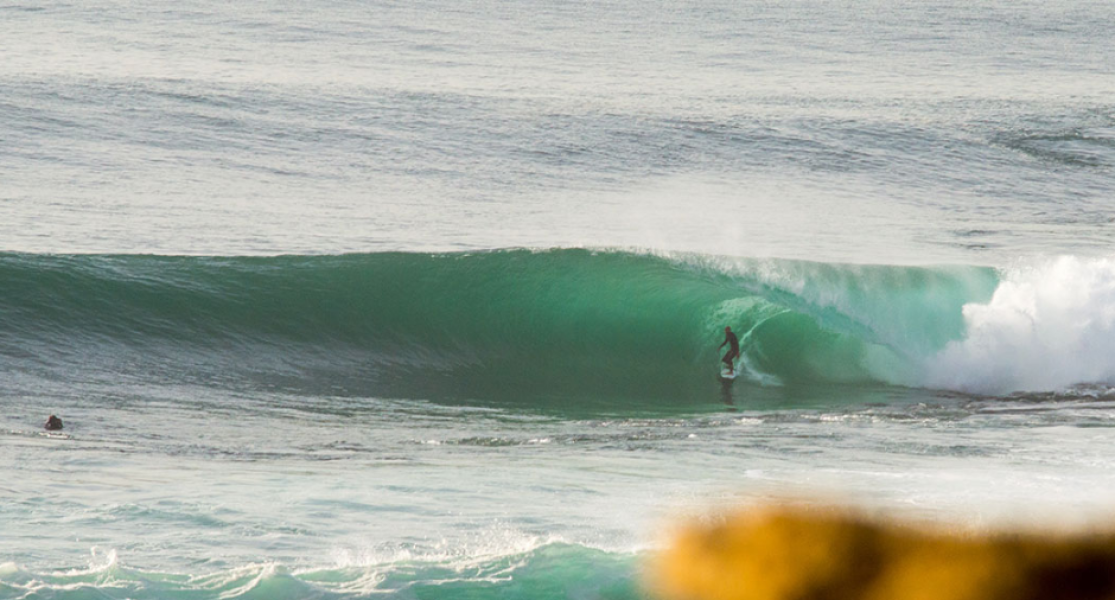 Kelly Slater surfing in Ericeira
9. Aside from Surf what 3 things should people do in Ericeira?
If the waves are not on or one would want a break I can suggest renting a bike and go explore the many trails along the coast and inland you will be surprised.
Or pay a visit to the Tapada of Mafra (old royal hunting grounds) , a natural reserve which is excellent for a nice hike.
Or stroll through the old part of Ericeira, sit down in one of the many small Seafood restaurants (Marisqueiras) and enjoy some local fresh crabs or clams.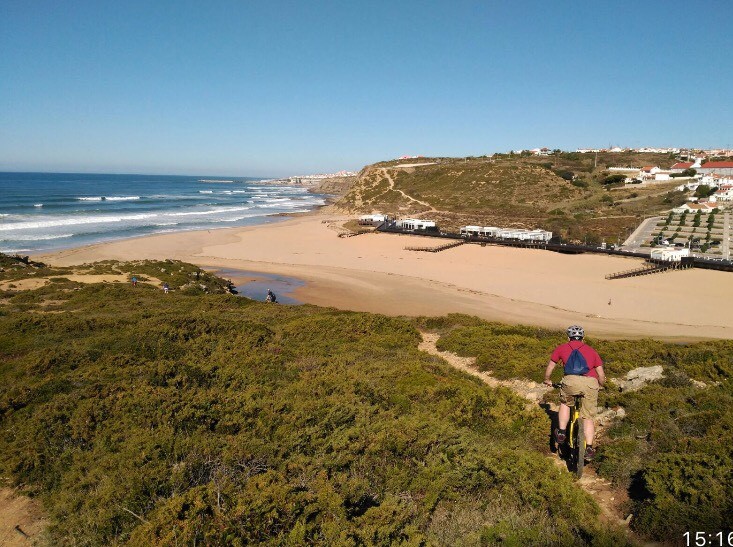 Mountain Biking on the cliffs