The Peak at Bundoran is one of the most consistent reef breaks in Ireland, with perfect A-frames offering up long walling lefts with multiple sections and a shorter hollower right hander, the perfect place to head on your surf holiday Ireland.

The wave can get crowded due to its swell consistency so the break is for intermediate to advanced surfers only. Head here when the wind blows SE as that is offshore for this wave, the right also holds any size swell, so this is a good place to head when other waves start to max out.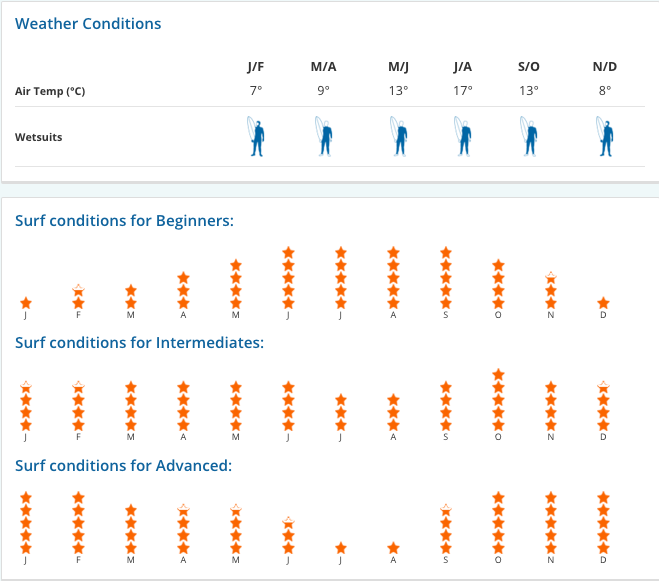 Wave:
The Peak
Where:
Bundoran, Donegal, Ireland.
When:
Year round. Best during the Winter months.
Why:
Perfect split peak with a running peeling left and a nice hollow right.
Stats:
Best with West/North-West swell and a South Easterly wind.
Location:
Located right in the centre of Bundoran town, Donegal.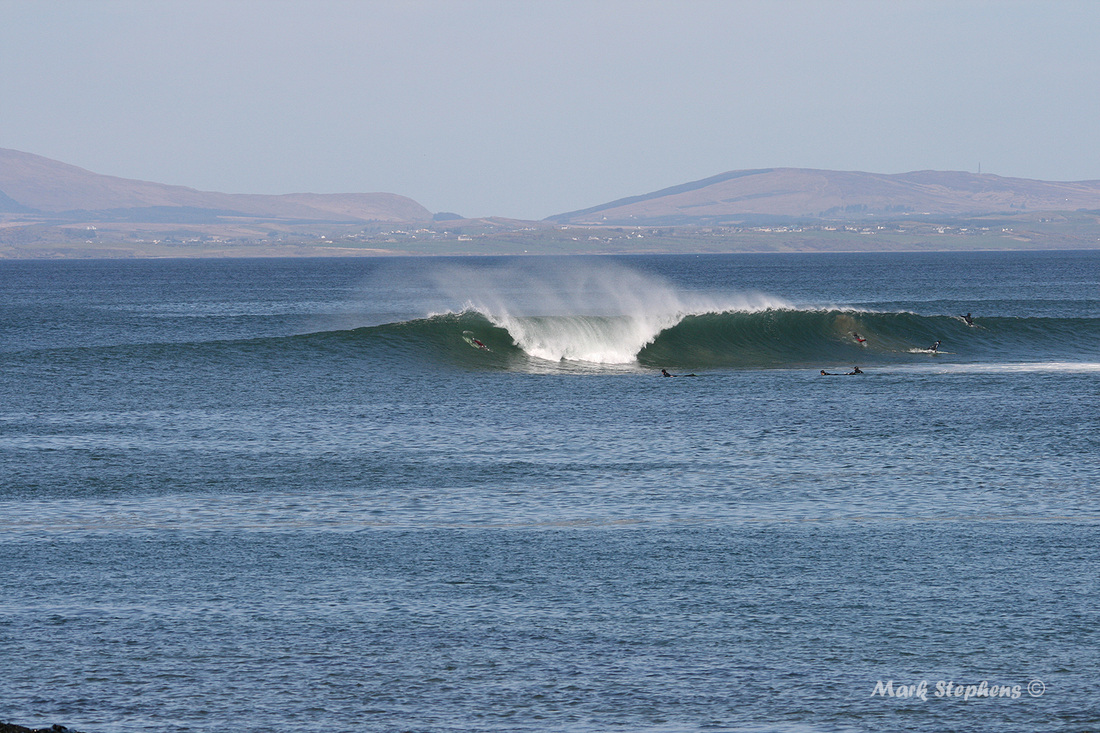 Town & Area
Bundoran is a sea-side town with a great atmosphere with loads of places to stay and eat. With The Peak being located right in the centre of the town this makes this location the best of both worlds! If you don't feel like surfing The Peak, there is an amazing beach break, Tullan Strand only a 2 minute drive away. If you're an advanced surfer there are some of the best slabs in the world around Bundoran but they are a secret so you will have to start searching!
Getting There
Bundoran is a 3 hour drive from Dublin airport, a 3 and a half hour drive from Shannon Airport and a 5 hour drive from Cork airport. It is a fairly straight forward drive and not too difficult to find!
When to surf The Peak?
The Peak is arguably Ireland's best and most consistent wave. The wave works well all year round but is most consistent during the winter months, from November to February. If you surf The Peak during these months make sure to bring the right gear because it will be freezing cold!
Weather at The Peak?
As you might have guessed, the weather in Ireland isn't the best. During the winter months the temperature can drop below 0 degrees celsius so make sure to bring warm clothing and the appropriate wetsuit gear (for advice see
https://www.surfholidays.com/blog/what-type-of-wetsuit-do-i-need-in-ireland)
.
Where to stay?
Try the TurfnSurf Lodge, located right in Bundoran looking out at the peak. If you want easy access to The Peak this is your place! Also the Ocean View townhouse for a more luxurious option.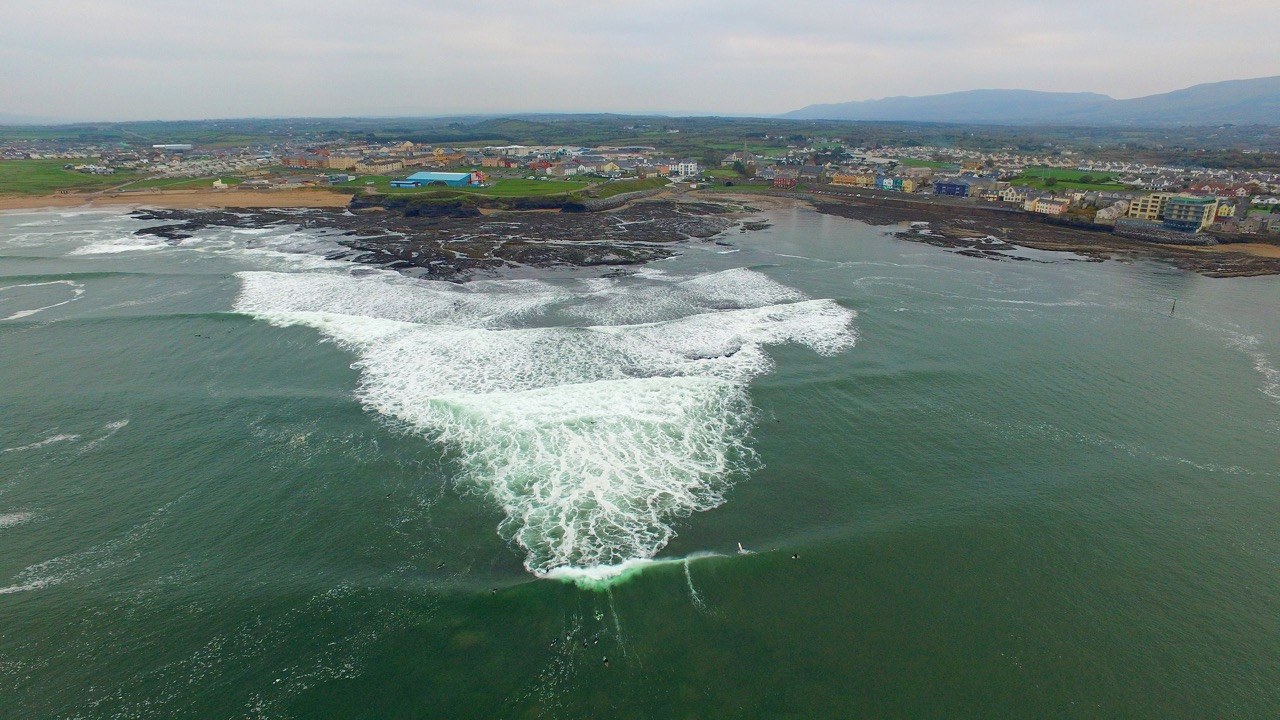 Watch the video below to see the fun conditions at The Peak, showing the fun left and rights you will surf on your surf holiday Ireland.
Other articles you may also want to read:
Sit Down With: Easkey Britton
Wave Profile: Aileens
Photos by: Mark Stephens
Drone Photo: Gary McCall