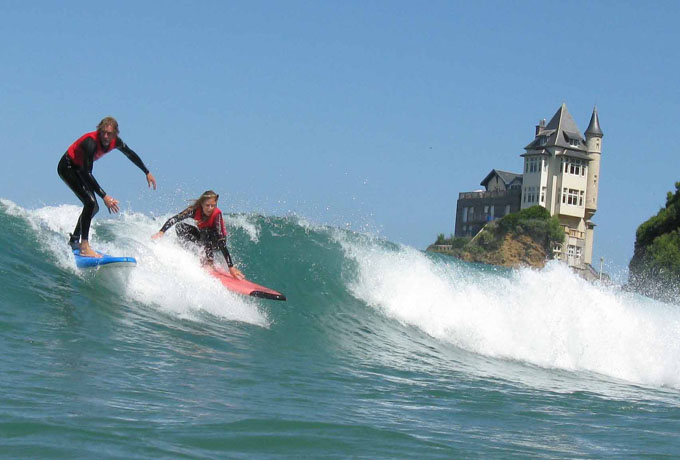 The sun is sinking over the Atlantic Ocean, you're sipping on a glass of chilled wine as you relax with friends after surfing all day at the infamous Biarritz beaches, life is good. Going on your first surf holiday in
Biarritz
is something very special, the glamourous French city in the South West of the country offers everything you'd wish for a part of your
surfing holiday in France
. Delicious food and drink, a wide variety of shops to satisfy any retail therapy whether surf or clothing, and of course there is the world class waves of La Grand Plage and La Plage de Notre Dame.
Here is a little taster of how your holiday would look in Biarritz:
Biarritz airport in the heart of the Basque region and is only 10mins by car or bus to Biarritz city, so as soon as you arrive you can get your holiday started.
2- Check out your accommodation
Choose from either
Le Grand Large
or the
Hotel Windsor
, both perfectly positioned overlooking the surf beaches of Biarritz, and close to the town centre.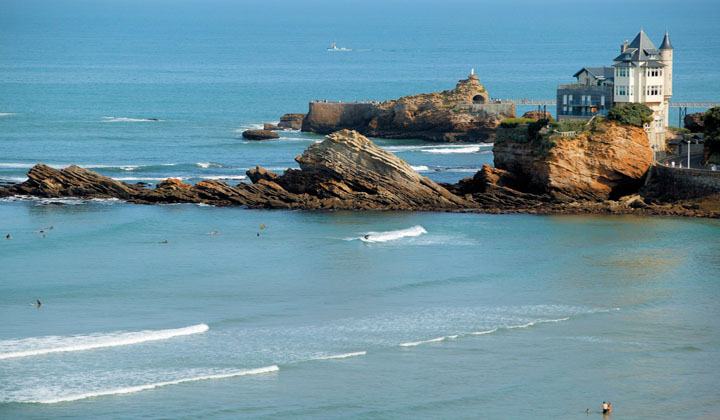 After all the build up for your holiday hit the surf that day. We provide all you need- your surf equipment, board, wetsuit and of course, instruction to get you up and riding, and having far too much fun in the waves of Biarritz's beaches.
Food in France is always good, but there is something so satisfying about going for dinner after your afternoon surf. Biarritz is full of amazing restaurants overlooking the Atlantic Ocean. Think mouth watering seafood, rich steaks, and stone baked pizza's. Don't even think about being on a diet here, the ocean will keep you more than healthy each day.
Make the most of the still winds in the mornings by paddling out for an early morning surf. Glassy waves, few people out and the sun rising over Biarritz, few things will wake you up this well.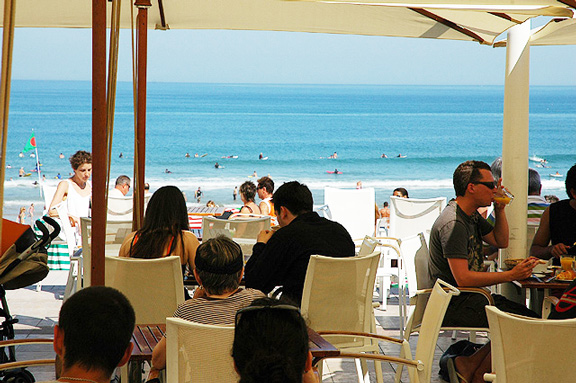 You can't be in France without making the most of the pastries. Croissants, pain au chocolat and the chocolatines have to be downed along side coffee of course. Biarritz even has it's own Chocolate Museum, so make a special trip there for a real morning treat.
7- Faire des courses, aka shopping
After all your arduous time spent trying pasties work it off by exploring Biarritz's shops. There are lots of boutiques to pick up unique pieces, and even a main department store of Galerie Lafayette on the main highstreet. If you fancy a road trip further south, head to Saint-Jean-de-Luz to visit the Quiksilver Headquarters and outlets.
Biarrtiz knows how to party. Each August Rip Curl hold there music festival in the main square, so try to co-ordinate your holiday around their festivals. There are also some really fun clubs and bars hidden all around the town, just make sure you're on European time... the later the better.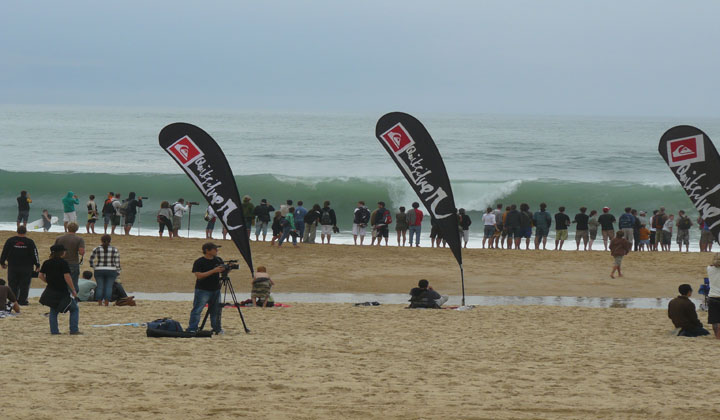 For a change of scene hire a car and head up the coast for about 40minutes to the world famous surf town of Hossegor. It's home to the Quiksilver Pro France that happens each September. The best surfers in the world compete at the infamous barreling wave: La Graviere.
10- Se Relaxer... relax yourself
After all your munching, drinking, surfing, and of course, sun bathing, make sure you take a break and just relax. Relax by the pool if you are staying at Le Grand Large, or if else where, treat yourself to a morning at the oh-so-chic Hotel du Palais for breakfast or even some time in the Spa before returning home. Biarritz is all about indulging and spoiling yourself, so enjoy it.