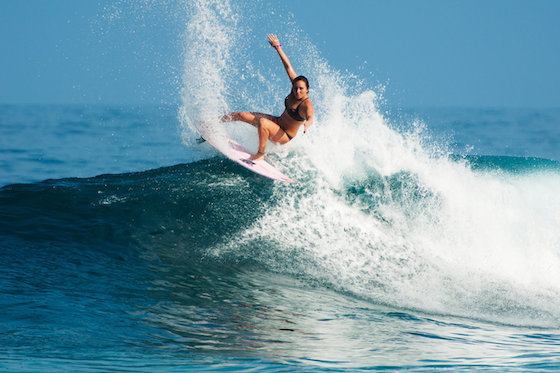 Trying out anything new can be daunting and exciting, especially when you are thinking about travelling by yourself for a surf trip. Questions spring up about 'will I like going on holiday by myself?' or 'what is it like to learn to surf on holiday?'. It's normal to wonder and maybe even worry about whether you will enjoy going on holiday solo, but it also offers all sorts of fun opportunities.
Whether you want to learn to surf or improve your surfing and are thinking about travelling solo, there are some tips that have helped me over the years…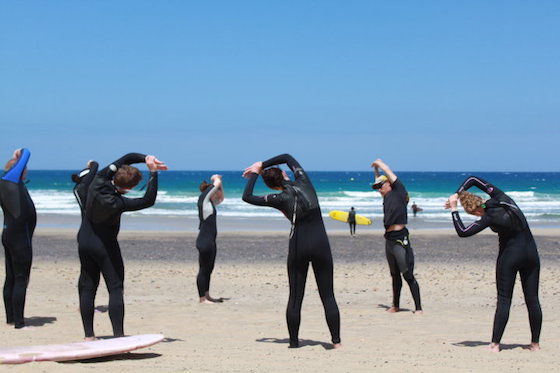 Part of the fun of any holiday is the build up to it. You get to imagine yourself on that beach, feeling good, getting in the water, and relaxing after your surf session. In order to maximise your time away and also feel confident about yourself, fitness is really important. The more you put into getting your fitness levels up pre-holiday, the more energy you will have out in the surf, and as a bonus you will feel and look good too.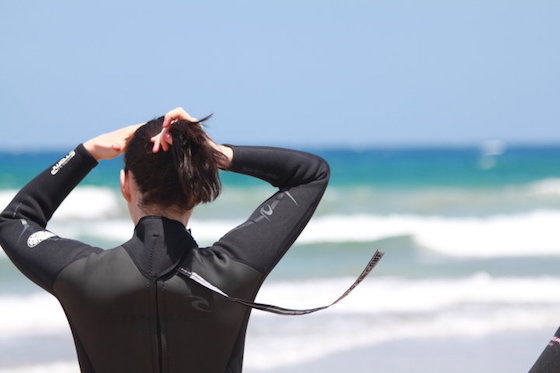 Often one of the main concerns for a lot of women, wetsuits are often a necessary evil. I remember trying on my first wetsuit and feeling something akin to a walrus in size and mobility, but thank goodness for them… Out in the water when its cold or the wind picks up I have been eternally grateful for their warmth.

As women we often worry unnecessarily about how we look, and whilst wetsuits aren't the most flattering of clothes, their benefits outweigh their appearance. Men, and other surfers for that matter, really don't care whether our bums look big in a wetsuit or not… rather whether we surf and do we enjoy it?
3- Safety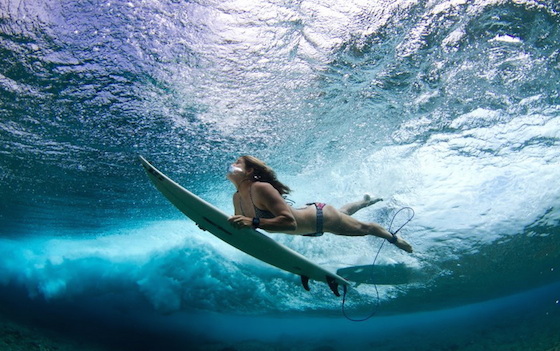 Having a surf instructor that knows their stuff both on the beach and in the water is worth every penny. Feeling safe in the water is essential, so I always recommend joining a surf school and learning as much as you can about the break you are surfing. Having someone give specific tips to help you progress, or simply shouting words of encouragement whilst you paddle into a wave is a lot of help.
4- Location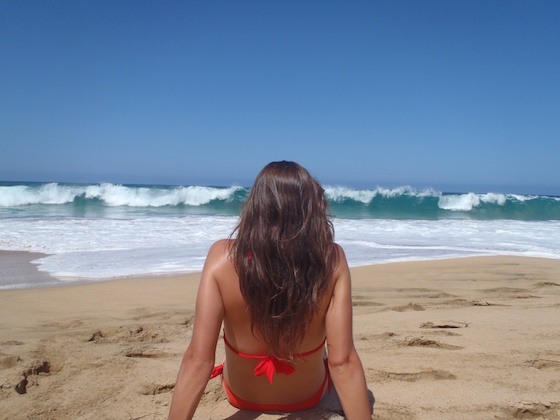 Thinking about where you would enjoy, where you want to visit, and where is safe to travel to as a female surfer is a must. Europe is great for single travellers whether male or female as the tourist industry is geared up more and more to cater for the single traveller. Choosing a location that is near bigger cities, or even a capital is great if you want to join in with shopping or sightseeing trips, and make the most of your freedom whilst you are away.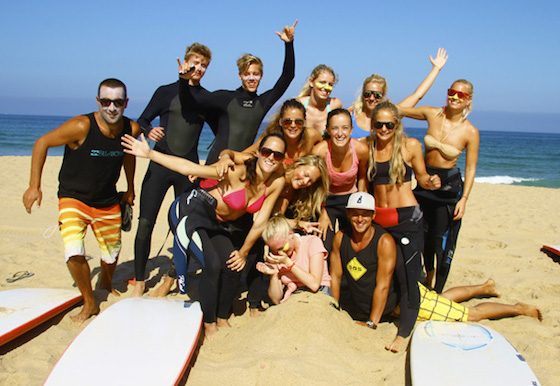 Most of us worry about whether we will make any friends when we travel by ourselves. Ironically we are usually at our most open and approachable when we take the plunge and go on our holiday solo. It is amazing how easy and fun it is getting to know people out in the surf, especially as part of a surf school.

Surf instructors usually arrange evening activities, and make a point of inviting everyone involved. So even if you feel particularly shy, there is always an opportunity to get involved and come out of your shell more.

This article was added by Francesca Bingley