If you could go anywhere in the world for your dream winter
surf holiday
, where would you go? We can think of more than a few surf destinations that we would love to jet off to. So for that next dismal day in the office here are a few
surf spots
to day dream about: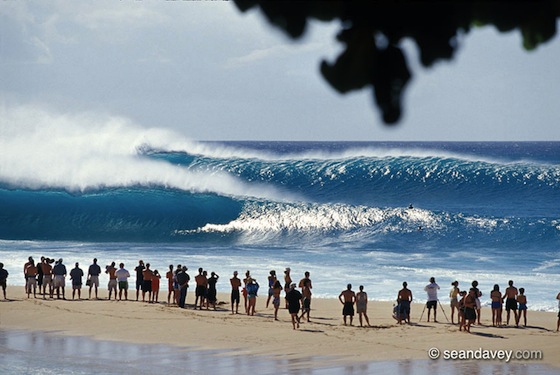 If there is one place that is our dream winter surf destination it is Hawaii. The Pacific Ocean comes alive in the winter months, and every pro-surfer, tourist and surf lover wants to be part of the action and watch the best surfers on the best waves on the planet. The surf spot to visit is the north shore of Oahu, where the notorious Banzai Pipeline comes to life. This is the place where Joel Parkinson recently went into the history books when he won the Pipeline Masters, and claimed his well earn first world surf championship title.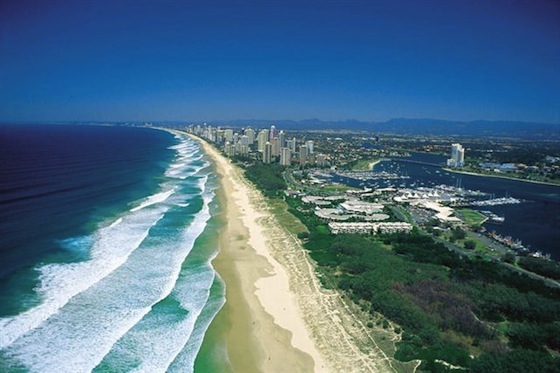 There are few places in the world that rival the Gold Coast in Queensland, Australia for world class consistent waves. Whilst we are all bundled up in Northern Europe, of course down under they are experiencing summertime, and the influx of stellar waves. Choose anywhere from D-bah, Snapper Rocks, Greenmount, Coolangatta, Kirra... or even the self proclaimed Surfers Paradise to get in the waves.
3- Tahiti, French Polynesia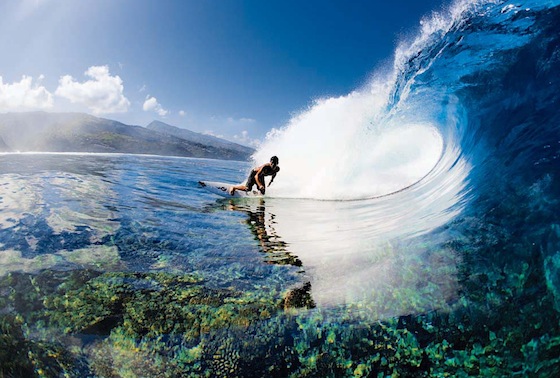 Tahiti is part of the golden Polynesian triangle that marks its three corners in Hawaii, Easter Island, New Zealand. The island is blessed with emerald hills and volcanoes, plus some of the best surf in the world. Think of 27 degrees water, that is often warmer than the air temperature itself. Plus, the infamous Teahupoo lies off the coast of Tahiti-iti, the smaller part of the island, and plays host to the world's best surfers every year at the Billabong Pro. However, when that beast of a wave isn't working, there are plenty of other spots surrounding the island to either watch or play in.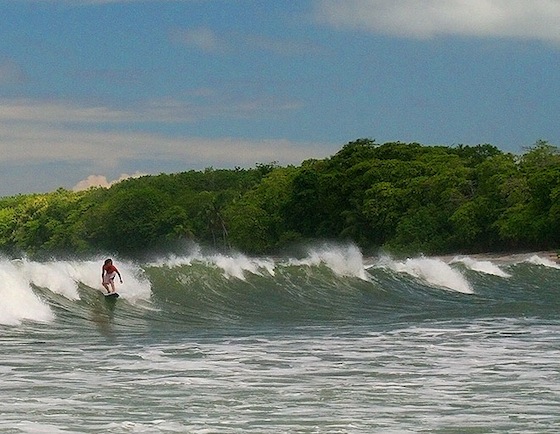 This may be spanning a good portion of a continent, but we couldn't just pick one country when you have the likes of Nicaragua, Costa Rica, El Salvador, and Panama. These tropical countries offer near unspoilt waves to those intrepid enough to go in search of them, especially when the countries benefit from either the warm waters of the Caribbean Sea or the bigger waves of the Pacific Ocean on either side.
5- Fuerteventura, Canary Islands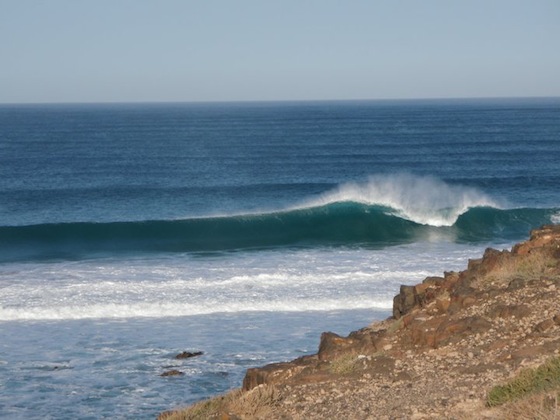 You could almost say we're saving the best til last with
Fuerteventura
. If you don't know the Spanish Canary Island then you're missing out. Its stunning golden and mink coloured sand beaches, and sweeping volcanic plains have kept travellers coming back for more for decades... and that's without even mentioning the great surf that is always hitting one of the coastlines. It's the ideal close to home European winter surf destination, as it's approximately only 5 hours away by plane, and offers warm 20 plus sunshine all throughout winter. Perfect for hitting warm water waves and getting our tans back.