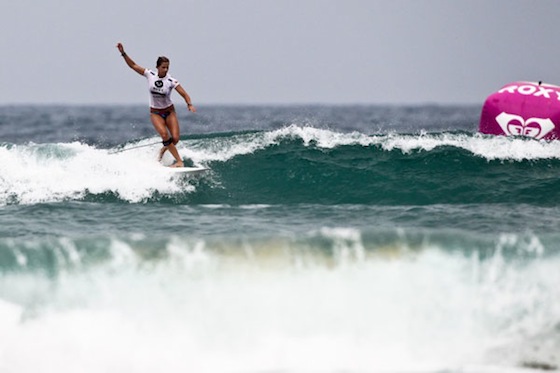 When you think of summer what comes to mind? Amazing surf trips, perfect hot holidays, endless sun filled days, and summer festivals all have a place in our calendar, so we thought what better way to start getting excited for better weather and waves around the corner than by showcasing the best surf festivals from our
surf holiday destinations
. Check them out and see you there...
1- Sumol Summer Fest, Ericeira
28th & 29th June 2013
For anyone who loves a relaxed vibe the Sumol Summer Fest is perfect. Held in the Portuguese Surf mecca of Ericeira, the Summer Fest is a Reggae festival full of culture. Spend your days exploring the beautiful coastline learning to surf, and the evening swaying to the live reggae.
10th - 14th July 2013
Held at the infamous La Grande Plage in Biarritz, France, the Roxy Pro is one of the best longboarding surf festivals in the world. Watch the best female longboarders glide effortlessly in the glassy waves as they compete for the coveted title. Then as the sun sets over the Atlantic Ocean, enjoy the mix of parties, DJ sets, music and arts festival.
3- San Miguel Pro, Zarautz
28th August - 2nd September 2013 (TBC)
Each September sees the return of the San Miguel Pro to the Spanish surf town of Zarautz. Home to professional surfer Aritz Aranburu, Zarautz has beautiful golden sand beach breaks that are ideal for the pro surf contest and festival, as well as for travellers looking to learn to surf, or improve their surf technique. Perfect combination of surf and fiesta time.
4- Quiksilver Pro France, Hossegor
27th September - 7th October 2013
If you are looking to extend your summer, then the Quiksilver Pro France is the place to do it. Just when the weather gets cooler in Northern Europe, Hossegor in south west France holds on to the sunshine, but gets amazing waves for the best surfers in the world. Check out the WCT surfers battle it out, and then celebrate with them in the evenings as part of Quiksilver's festival.
9th - 20th October 2013
Ever since Rip Curl came to Peniche as part of The Search in 2009 surfers have had Peniche marked on their maps as a place to visit. The warm Autumn weather, the amazing waves of Super Tubos, and the world's best surfers are more than enough to attract surfers from all over Europe to celebrate together at Rip Curl's WCT contest this October. Check out last year's clip below for a glimpse as to why everyone loves the contest...