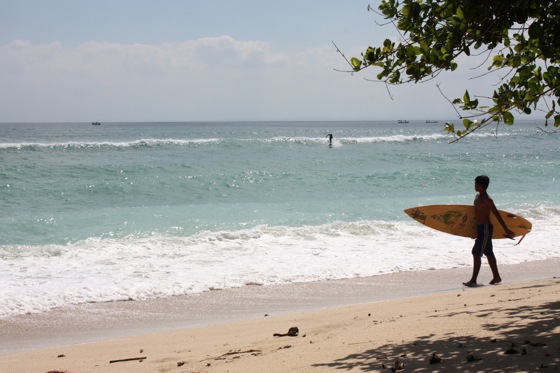 It's hard to believe that I've been in Bali for almost two months. Time has flown by because I've been having so much fun. Every week it's been great to recap and recount some of the stories and experiences from the land of lefts. This past week has been no exception to the theme of fun as nights out in Kuta were had, explorations to rural villages were accidentally made, ancient carvings were visited and of course, more surf came my way.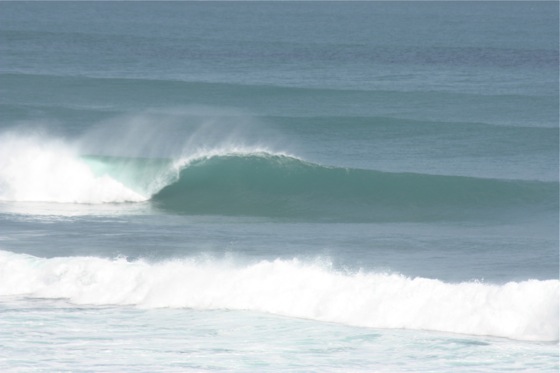 After a couple of very small weeks of surf, the swell finally came through. The infamous Uluwatu lit up with lines to the horizon, and some very happy surfers leapt into the water. I hung out at one of the local warungs at the top of the cliffs (cafes) and took pictures of the enormous 12ft+ wave faces as they came through. It is always amazing being able to see big waves, and it inspires you to surf better.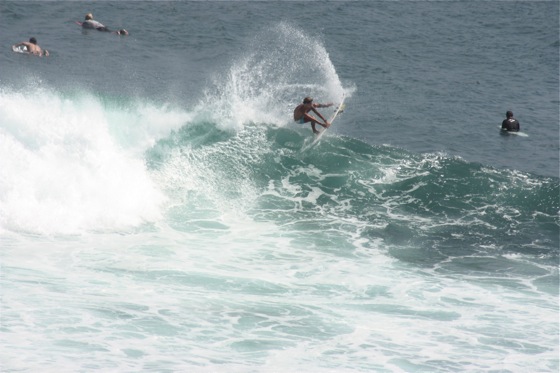 Over the past week I have been completely blessed to have great company. Somehow there has been a girly group created from Britain, Canada, and California, and we've been encouraging each other to surf, to get out and party, and to look after each other. There are few things better than hanging out, surfing and going out with friends. We've been joined by people who also stay at the same accommodation for dinner multiple times, laughing about the random road trips we've all been taking, and tucking into the amazing Indonesian BBQs and cuisine.
The more time you give to people, the more you are awed by their stories. Bali attracts surfers and travellers from all over the world, but then also it is really good to hear more about the stories of the Balinese themselves. I found out this week more about how Bali is viewed by the Balinese... that they believe that the island is part of a higher dimension to the rest of the world, that it is a blessing to live on Bali or to even touch the ground here. Everyday life is considered sacred, so it's little wonder that there are over 22, 000 temples on Bali, and that there are offerings everywhere you look.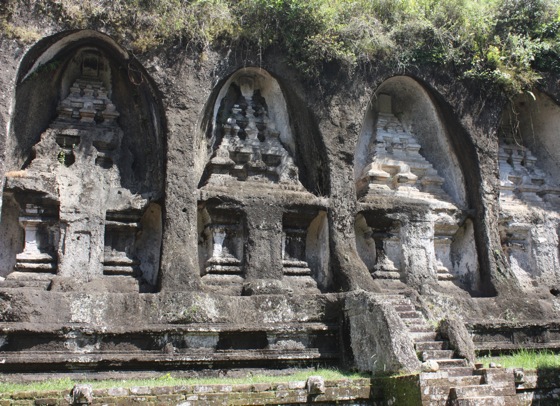 There has been a culture of creativity that has come from the respect that the Balinese have for their island. Carving, painting and fabric making are all part of the rich artistry that makes up the Balinese way of life. The other day I visited stone carvings that had been created out of rock faces 1,000 years ago, and walked into a cave who's entrance had been carved into an elaborate elephant. I felt like I was in an Indiana Jones movie.
Often the Balinese don't have a lot of 'stuff' but they are extremely rich in what surrounds them and how they live their lives. Family, friends, and their care in what they are doing are paramount. As I prepare to come home next week I've been left with a sense of just how little I need to be happy- it is good people, good waves and being able to relax about the future that creates a good life.