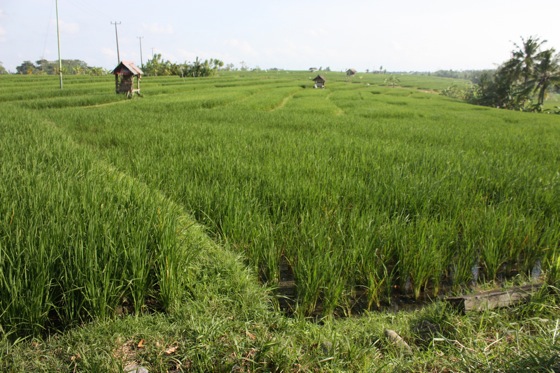 Sometimes it is too easy to think that the grass is greener. Even when you live in paradise it is tempting to think that there is somewhere better for you to explore. This is how people get 'stuck' travelling and how I found myself in the Gili Islands and visiting a few tourist attractions.
Over the past week I have almost accidentally found myself doing touristy things, and finding hidden and surprise gems of experiences along the way. I went on a day trip up part of the west coast of Bali to Canggu and the tourist mecca of Tanah Lot.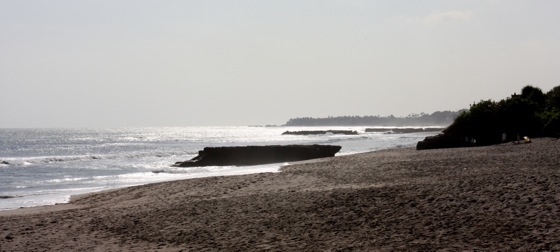 Canggu is known as a fun surf spot. Surf schools often paddle out in the sand and reef bottom break and make the most of a few right-handers, as Bali really is the land of lefts. I enjoyed how quiet and open the beach was, but I found that the reef breaks around Padang Padang are more fun. However, part of the joy of travelling to new beaches can be the road trip itself.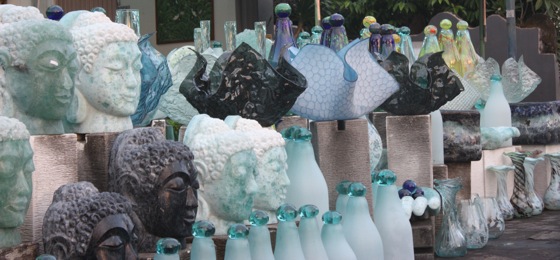 The route to Canggu took me through the Seminyak area, which has seemingly endless artisan stores and outlets to be amazed by. The roads are lined with stone and wood carvings, glass sculptures, ancient looking doors, rich luxurious textiles and endless items of furniture. The area is rife with art and creativity, and it is hypnotizing to see. You start envisioning what you would fill your mansion with if you became a millionaire.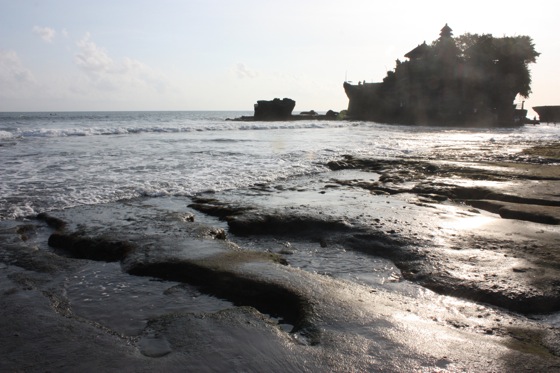 As part of my road trip I also paid a visit to the infamous sea temple of Tanah Lot. Hoards of tourists pour into its ground everyday. The temple itself is beautiful and makes for a dramatic silhouette, however, the atmosphere is anything but sacred. The shear number of tourists, the hive of shops and venders, have all spoilt any serenity that may have existed. It was an experience visiting the temple, but not all that it is hyped up to be. The real joy in visiting the temple, was the drive back where I saw endless rice paddy fields.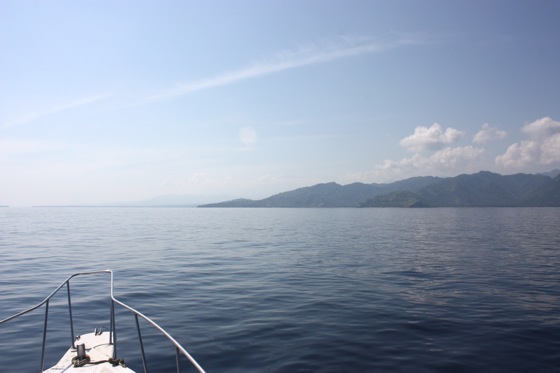 Another adventure of the week has been visiting the Gili island of Trewangan. Found just off the coast of the Indonesian island of Lombok, the 'Gilis' are made up of three islands, and Trewangan is known as the party island. So knowing little else, I jumped on a speed boat with my girlfriends, and headed off to the island.
Trewangan is very small- it takes not even an hour to cycle around it, and there are no cars, motorbikes or even mopeds. Any transport is made up of horse and cart, bicycle or your feet. It's very hot (think about 10 degrees hotter than Bali's comfortable 25 degrees) and a diver's paradise. You literally have some of the most beautiful coral and underwater landscapes to explore. I donned my snorkel mask and fins and jumped in the ocean with my friends. It was one of those experiences where you can't believe your eyes. I had found 'Nemo' as I swam with rainbow coloured schools of fish, saw star fish, lobsters, and even followed enormous metre long turtles. It was mesmerizing to experience and beat anything on land.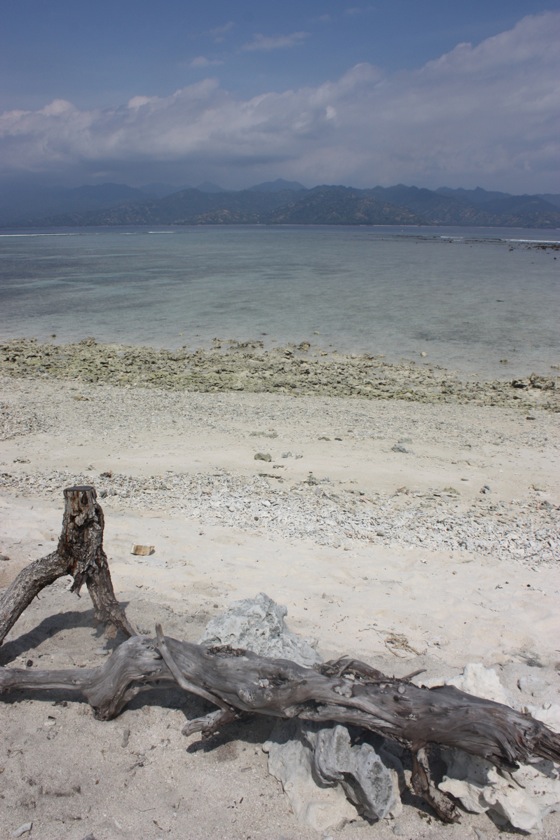 However, after two days on Trewangan I was very happy to leave the island. The place is so small that you soon get cabin fever, and it is a very different crowd to the surf scene in Bali. If scuba diving or hippy parties are your thing, then Trewagan would be perfect for you. However, I was definitely ready to get back to my surf beaches and getting in the cooler climate of Bali for the next couple of weeks.