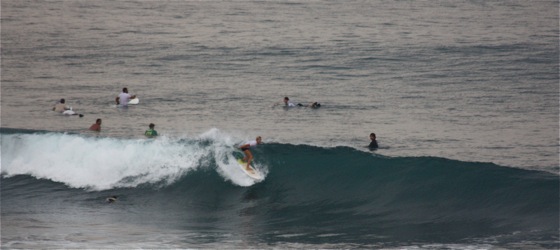 Living in a community that is obsessed with surfing is so much fun. At home you can feel very detached from what you love... miles from the surf, or weeks/months from your next surf trip. Then it can be really hard to talk about how much you miss playing in the waves with friends that don't surf. However, there is a real pleasure to life when almost everyone living around you either surfs or loves the ocean. I'm loving my time on the Bukit Peninsular of Bali because of the great surf and the fun people.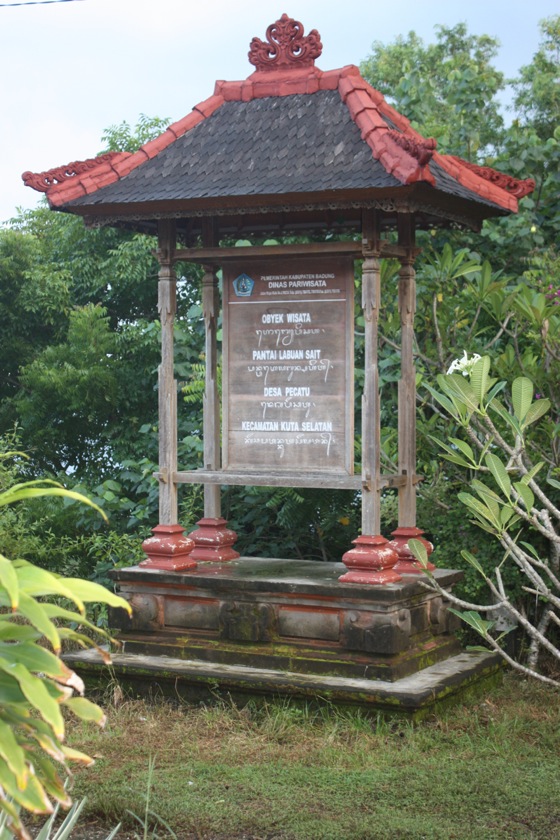 It is very easy to get stuck anywhere in Bali. You go to busy Kuta city, and you have so much fun partying, shopping and hanging at the beach, that you can easily get stuck. Every night is party night, and with the influx of Aussies, Californians and Brazilians, there are always beautiful people wanting to party. Music is crazy loud, everyone is about the dancing, finding their next girl/boyfriend and sweating their body weight out on the dancefloor. Kuta in a word is: addictive.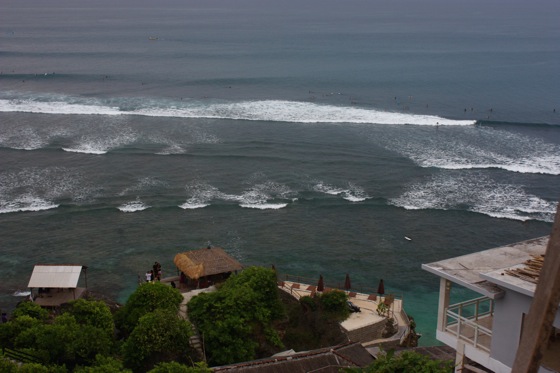 When you get out of Kuta, you discover that there is another world, which is a more relaxed Bali. Instead of being heckled to buy fake sunglasses or for taxi rides, people are always saying hello and chatting to you. Now that I've been here a month it feels perfectly normal to speak to strangers all the time- something that'd be hard to believe at home. Instead of my instant reaction being 'why are you talking to me?', instead I feel open and friendly, so I chat to new people everyday, whether it is in the surf, on the beach or just walking down the road.
People whizzing by on their moped to go check the surf, toot their horn, or slow down to chat to you... it's like you've stepped back in time within our society, to a time when people did live in small communities. Everyone talks to each other, especially at night when there is little else to do but hang out and make friends. People have stories to tell, whether it is the Californian who hit his head on the reef, or the Brazilian girl who decided to travel to Bali alone.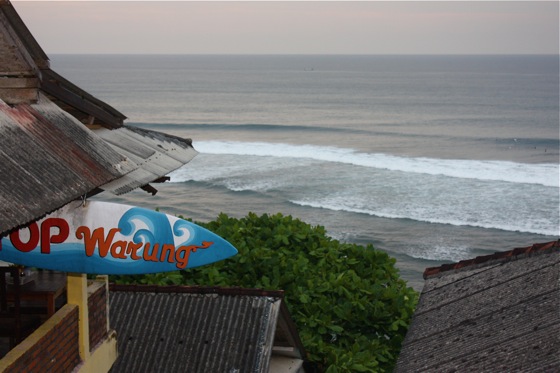 I had every intention of doing the touristy thing this week, especially as a new friend from England has arrived. However, rather unsurprisingly I've been having so much fun living in Padang Padang, that I'm still there. Instead, sunset at Uluwatu was finally done, where perfect barrels were accompanied by Bintang and a birthday party at the Single Fin restaurant. You can really get used to talking about the surf, enjoying the ocean and relaxing amongst friends.
Over the next week the swell is supposed to be getting even better, so I'll be making the most of it all. However, it's time to leave the southern point of the island and visit Ubud and some temples. So stay tuned for some new adventures.