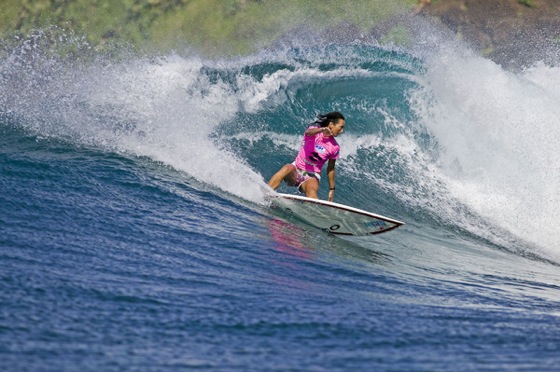 Name:
Layne Beachley
Nicknames: Gidget, Beach
Born: Sydney, Australia
Hometown: Manly, New South Wales, Australia
Age: 38 (dob 24 May 1972)
Stance: Regular
Sponsors: Blue Kiss, Oakley, Wyndham Vacation Resorts, Darcy Surfboards,Vodafone, Musashe
When you think of the greatest surfers of all time, who comes to mind? Kelly Slater, Laird Hamilton, Eddie Aikau? Or Layne Beachley? Layne Beachley competed as a professional surfer for 20 years and raised the bar within the industry- she won 7 world titles, 6 of which were back to back. So who is this record breaking surfer?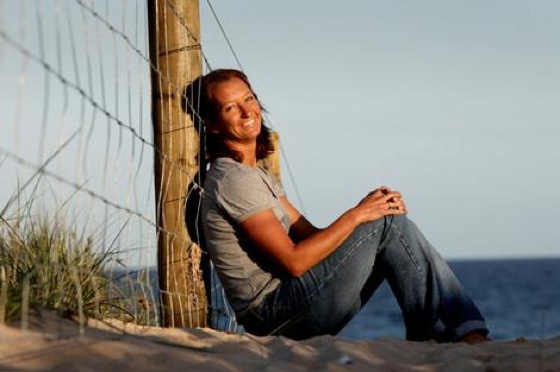 Layne didn't have the easiest of childhoods. She was born Tania Maris Gardner, and was given away in adoption to Neil and Valerie Beachley. However, tragically in 1979 Valerie passed away, leaving Layne to be brought up by her dad and family friends. Her escape and her joy was surfing, which her Dad introduced to her when she was only 4 years old.
Fast forward 10 years or so, and Layne enters her first surf competition at aged 14, and then turns professional aged only 16. Get ready world because there's a champion in the making.
It wasn't easy on the professional circuit for Layne, it took her 4 years to finally win her first contest. However, with mentoring from World Champion Pam Burridge along the way, Layne finally started to move up the rankings during the 90'. Then in 1998 it all fell into place...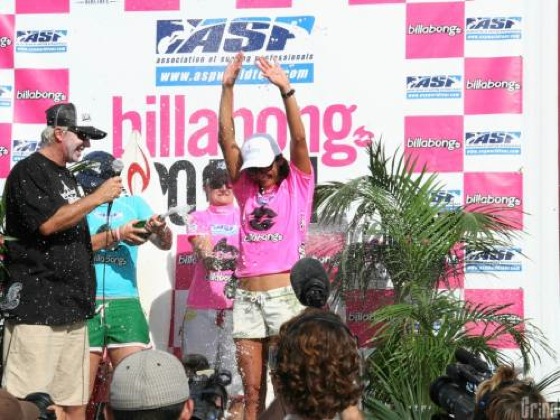 Layne Beachley pushed defending world champion Lisa Andersen out of the spotlight and took her first World Championship title. Layne was unstoppable, and continued to win the title for the next 5 consecutive years. 6 titles and counting, a feat that is still not surpassed today.
Peruvian phenomenal surfer Sophia Mulanovich managed to halt Layne's run of titles in 2004. However, Layne proved her point by returning to win an amazing seventh world title in 2006. The only surfer in history to beat Layne's record of 7 titles is, of course, 10 time world champion Kelly Slater. In a word, Layne is "amazing".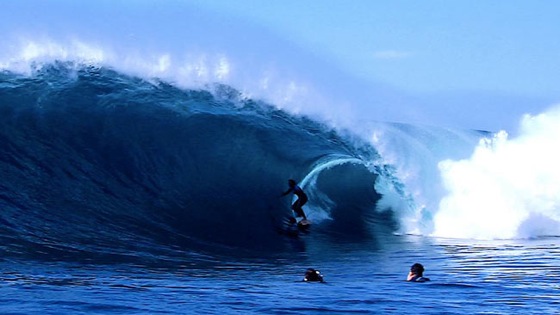 In 2008 Layne retired from professional surfing after spending 20 years on tour. She now runs her own surf camps in Australia, has written her biography, runs charities and holds the Beachley Classic surf competition each year. She has even got married to rock star Kirk Pengilly from the band INXS last month. To say that she was 'retired' wouldn't nearly do justice to the work that Layne does now.
So what is next for Layne? She continues to work with the up and coming girls on and off tour, helps to promote women's surfing, and runs one of the best prize purses in Women's surfing at the
Commonwealth Bank Beachley Classic
, which is stop number 4 on the women's world tour. Who knows what she will do next? Just know that no matter what, if she puts her mind to it, it will happen.