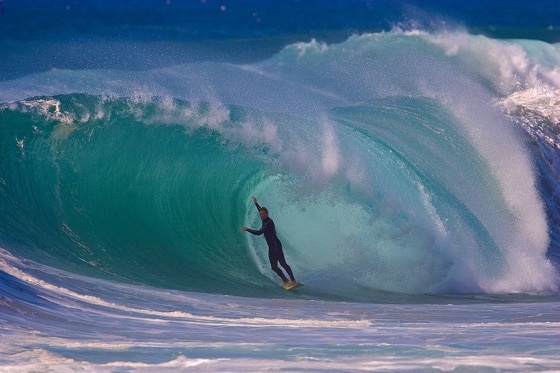 Wave: La Graviere
Where: Hossegor, Atlantique Pyrenee Region, South Western France
When: Best Autumn to Spring
Why: Thick barreling beach break
Stats: 3-15ft, works best with a West to North swell and Easterly winds
Imagine you're in South Western France in the Autumn for your
surf holiday
. You've woken up in your beachfront apartment that overlooks the Atlantic Ocean, however this morning it's not the sunlight that wakes you but the sound of the ocean. La Graviere has risen up and is hurling its beastly gravel filled waves right on your door step. Welcome to the point where land and ocean collide and where you find a pro surfer catching a few epic rides even before a croissant and coffee.
Within the surfing community Hossegor in south western France is famous. The town may have been attracting French holiday-makers for the past 100 hundred years, but its waves have been attracting surfers for the past 40. Hossegor faces onto the Atlantic Ocean and has beach breaks lining the shoreline, however there is one that stands out above the rest: La Graviere.

View
La Gravière
in a larger map
Mere feet from where you can dine al fresco or enjoy a sunset beer at la Place des Landais, lies La Graviere. It is one of the few beach breaks in Europe that is so good, especially during the Autumn season, that it plays host to an ASP world tour event. Each September Quiksilver sets up shop, and holds its annual contest in the pumping waves. Gracing its barrels has been everyone from World Champion Kelly Slater to local Jeremy Flores.
Over the past decade La Graviere has witnessed some of the best surfers in the world claim the coveted title: Mick Fanning (AUS) x3, Neco Padaratz (BRA), the late Andy Irons (HAW) x3, Joel Parkinson (AUS), Adrian Buchan (AUS) and only last year Gabriel Medina (BRA). So who's missing from this list? x11 World Champion Kelly Slater, who always seem to have a touch of bad luck in France despite his love of the region.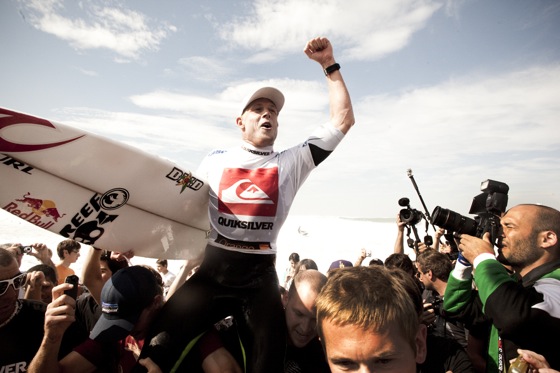 It is La Graviere's close proximity to the beach and its ability to churn up tube rides on a beach break that has everyone coming back year after year. Spectators are wowed as they can stand only a few metres away as their favourite surfers battle with the La Graviere's strong rip and pummeling waves- all in the quest for that perfect barrel. For the surfers there is nothing like feeling the exhilaration of taking off on a punchy thick lipped wave and ripping it.
The best time of day to watch mankind playing in the ocean is at sunset at La Graviere. Overlooking the West, as the sun sinks lower the waves become backlit, and surfers appear as silhouettes gliding through the glowing barrels. There are few things more beautiful than the ocean and sky at this time of day in Hossegor.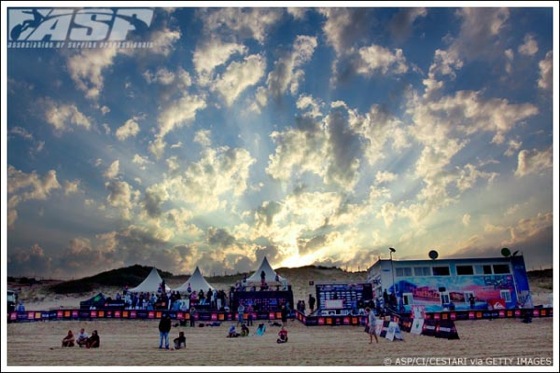 So the next time you're wondering where to go next for a surf trip, think about
surfing holidays in France
to witness firsthand La Graviere's full beauty. If you can, try to time your holiday with one of the contests during the year or even just before for a glimpse of the Pros. Get ready for some amazing surfing and a whole lot of waves to play in for yourself, and a lot of food and wine that must be tested as well.