Surfing Colors Hotel Corralejo
Surfing Colors Hotel Corralejo
Pejin 2, La Oliva - Fuerteventura, Canary Islands
Chat with a host who can help organise your trip...
The Place
Couples
Families
Groups
Solo travellers
Surfing Colors Hotel Corralejo
Reviews (
10
)
4.5
out of
5
The complex features an outdoor swimming pool and also offers surfing lessons, surf board and bicycle hire.
FREE yoga lessons are offered 3 times per week, while Thai massages are available for a surcharge. Guests will also have the chance to have a free diving lesson in the swimming pool.
The bright studios at Corralejo Surfing Colors Apartaments have an open to plan bedroom and seating area with a TV. There is a simple kitchenette with microwave, fridge and an electric hob and a bathroom.
Location
Overlooking the Atlantic Ocean, these attractive studio apartments in Corralejo are just 50 metres from Bristol Surf Beach.
Some studios offer views to the Bristol Spot (for intermediate/advanced surfers).
Las Dunas Natural Park is a 5 to minute drive, while Corralejo Water Park is 10 minute´ walk away. Fuerteventura Airport is 45 km from Surfing Colors. Free public parking is available in the surrounding streets, and free WiFi is accessible at reception. Alternatively guests can purchase portable WiFi to use throughout the island. Guests can also use a gym a few metres away for an extra cost.
Reviews

Facilities

Options

Getting there

Surf Lessons

Waves

Terms
10 REVIEWS
Summary
Accommodation
Surf Lessons

Emily
Oxford, United Kingdom
November 2019
Travelled as a couple
How did you like the accommodation?
Nice clean quiet apartment. Nice pool. Food at the poolside bar was not great.
Would have preferred the yoga activity to be at different times and at weekend as I missed it all to go surfing!
Corralejo has some nice restaurants but not many "authentic" Spanish eateries. Good mix of shopping.
How were the surf lessons?
Surf lessons were fun,& laid back. Minimal instruction given.

Stephanie
Derby, United Kingdom
August 2019
Travelled with family
How did you like the accommodation?
The accommodation is good. The atmosphere in the hotel is very relaxed, and there's a great chill out area next to the pool.
5 minute walk to the restaurant's and shops.
Only fault was no air con in the rooms... but it wouldn't stop me staying again.
How were the surf lessons?
The surf lessons were good. Great instructors!

Alex
Manchester, United Kingdom
August 2019
Travelled solo
How did you like the accommodation?
The accommodation was adequate for my needs - it was relatively good value. It is certainly not five star but the hotel does not pretend to be five star! The room was clean and comfortable and the hotel was cleaned on a regular basis. The only real criticism of the room is that the fan in my room was not strong enough to generate a really effective cooling wind. The staff on site were generally friendly and helpful. There is a grotty bit at the front of the hotel nearest to the sea that needs to be finished/updated/cleared up (I understand there are future plans to sort this area out?).
How were the surf lessons?
Overall, 5 out of my 6 days which were taken by Miguel, Davide and Sessa (apologies for incorrect spelling?) were excellent. They took their time to carefully explain the conditions of the beaches and any dangers to look out for (this was reassuring). In addition, they took us to beaches that suited the wind and swell conditions on any particular day which made surfing a lot more satisfying. They were friendly and made sure everyone was involved in the lesson. The breaks we visited were really good.

On the other day, which was not up to scratch, was lead by another instructor who stood on the beach and did not get into the water with the participants. This is really important in my view, because participants need to hear what the instructor is saying. He also did not give us the fully allocated time for the lesson which was due to a strange stop off he took while on route to the beach. On the positive, he did explain safety measures fairly well before we got into the water.
- Less Reviews

Nadine
Dublin, Ireland
April 2019
Travelled solo
How did you like the accommodation?
The surf hotel was great -- incredibly clean and it had almost everything I needed, bar free Wifi in the rooms -- but I was able to pay for that to be included, and they do have free Wifi in the reception area.The bed was comfortable and the hotel is within easy access of the shops and right by the bus, so it's easy to get to and from the airport without having to get a pricy taxi (there's about 40 quid difference between the two). The town is a lovely spot to wander around in -- it has a very relaxed and easy-going vibe. I
How were the surf lessons?
I did surf lessons for three days and really enjoyed them -- my instructors Miguel and David were really nice and helpful, although I'm far from a natural surfer, I felt I improved a little bit!

john
Dublin 9, Ireland
April 2019
Travelled solo
How did you like the accommodation?
The accommodation was very good. The rooms were clean and comfortable and had a nice balcony and a small kitchenette. The pool area was nice and the poolside bar comfy and relaxed. The hotel was modern, clean and casual, a very relaxing place to stay.

I was pleasantly surprised by Corralejo. I was expecting it to be a little tacky - far from the case. It wa sfull of little bars and restaurants, all authentic and well kept. Even the ones on teh beach itself were good and also cheap. I was on solo holiday an it was perfect, but it was also very family friendly.
How were the surf lessons?
The surf lessons were good. Instructors very good, and very friendly and encouraging.
I wasnt crazy on the reef breaks because of having to walk across all the rocks and having to paddle a lot, but thats a reflection of my lack of fitness and personal preference. I preferred the sandy beachs - Playa Blanca in particular.

I really liked the fact that the instructors took us all for a beer after the classes back in surfing colours. It made us all bond as a group much better and everyone integrated as a result. David and MIguel were great fun also!

Greg
Farnham , England
February 2019
Travelled solo
How did you like the accommodation?
Great restaurants and bars in the town. Everyone is very friendly at Surfing Colors Hotel. Nice pool and relaxation area
How were the surf lessons?
The instructors at are super friendly and did a great job of engaging with and encouraging all the surfers of different levels. Thanks to Cesar, David, Miguel, Jacobo and Pablo, I had a blast. Thanks also to the gang at @surfing_colors and my co-surfers who made the experience so memorable

Agnes
Budapest, Hungary
January 2019
Travelled with friends
How did you like the accommodation?
Surfing Colors is well located, near the seashore but still close to the centre.
...and if you feel like jogging in the desert, that is also possible in 5 mins.
Stuff is always available, kind and helpful.
We were friends staying there in economy style; accommodation combined with surfing lessions is a great deal.

The city of Corralejo is a good choice for relaxing. It's a tiny remote place, rather calm than feverish. Adventures are happening in the water :)
In January the weather is very nice for those who cannot stand the hot. Sunny-cloudy days, a bit cooler nights. You can get a tan at the beach but should wear a light coat when going out in the evening.

Will I come back? SURE!
How were the surf lessons?
Surf lessons were just great.
From ground zero the instructors took us to an enjoyable level of surfing in a couple of days.
The guys are careful but, depending on your attitude, they push you to improve in the same time.
Many surfing spots around, there will be one for every day that fits your skills.
The school's offer, 3-4 hours of surfing/day, might sound not that much when you are checking it on the internet, but it is the right amount when you are actually doing it.
I'd suggest to develop your physical condition before going, not to lose time with complaining about your weak body on location.

Lukas
Bern, Switzerland
January 2019
Travelled with friends
How did you like the accommodation?
Nice area and many good restaurants. The hotel has a private pool and yoga lessons.
How were the surf lessons?
Instructors were very friendly and explained the things well. We are first time surfers, but at the end of our week long stay we were able to constantly pop up.

Mark
Bath, United Kingdom
December 2018
Travelled solo
How did you like the accommodation?
Clean and tidy. Only downside was no aircon for the room, only a fan. Town and location were good and had a lively vibe to them. Old harbor area was best for Spanish restaurants. Surf school was really helpful and answered all my questions.
How were the surf lessons?
Surf lessons were informative and taught the basic principles well. Yes instructors helped, each had their own styles and different tips / techniques. Beaches and waves were good for beginners / intermediates

Rory
Aberdeen, United Kingdom
November 2018
Travelled as a couple
How did you like the accommodation?
The hotel was really nice. Facilities were perfect for an enjoyable and affordable stay. The staff were friendly, helpful and efficient. The hotel is situated less than five minutes walk from dozens of restaurants and bars.
How were the surf lessons?
The surf school instructors were really professional, knowledgeable and helpful throughout my stay. We visited a variety of locations depending on conditions.
+ More Reviews
Number of people: 228
Additional Fees:
Safe Box = 3 €/day or 15 €/week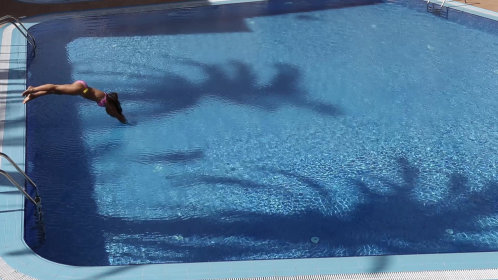 Standard Studio
Room Type: Private
Sleeps:

2
This bright and modern studio features 1 open to plan bedroom with 2 single beds. It has a TV and a private bathroom. There is a simple kitchenette with microwave and fridge.
You can never get lost
When you book you will receive our confirmation email with full travel directions of how to get to us.
We don't provide airport transfers but you can book one easily here: Airport Transfers
- Nearest Airport: Fuerteventura Airport
- Distance from Airport in kms: 45 km
- Time from Airport in a car: 40 min
- There is no train from the airport
- There is no bus from the airport
Come Surf With Us
Surf Lessons can be added in the booking steps if they are not already included in a package.
Instructors
Fuerteventura has a big variety of beaches of golden sand with impressive views and wonderful landscapes. The island offers a lot of places where you can start to practise easily surfing with perfect waves and soft temperatures around the year. Come to Fuerteventura and feel the freedom!!
Main Surf Beach: El Cotillo
Surf Lessons we offer:
Kids Surf Lessons
We offer surfing lessons for kids aged 8- 16 years. The lessons have a duration of 4 hours and include the wetsuit and surboard equipment
Beginner Surf Lessons
The lessons have a duration of 4 hours and include the wetsuit and surboard equipment.
Intermediate Surf Lessons
The lessons have a duration of 4 hours and include the wetsuit and surboard equipment.
Surf conditions in Fuerteventura:
Beginners:

JAN

FEB

MAR

APR

MAY

JUN

JUL

AUG

SEP

OCT

NOV

DEC
Intermediates:

JAN

FEB

MAR

APR

MAY

JUN

JUL

AUG

SEP

OCT

NOV

DEC
Advanced:

JAN

FEB

MAR

APR

MAY

JUN

JUL

AUG

SEP

OCT

NOV

DEC
Rain
Wetsuits
JAN/FEB
MAR/APR
MAY/JUN
JUL/AUG
SEP/OCT
NOV/DEC
---
Despite being the second largest of the Canary Islands, Fuerteventura is still a small island and only takes an hour and a half to drive its length. What this also means is that there is always a coast that is working and plenty of empty waves to be surfed! With practically 365 days of sunshine & 25ºC plus weather it has often been called the
Hawaii of Europe
.
Like the rest of Europe the Autumn/ Winter gets the biggest surf and the spring/summer is perfect for beginner/intermediate surf...The Canaries lie 100kms off Africa and are a magnet for North Atlantic swells. The island is known for both expert waves and many mellow beachbreaks perfect for intermediate improvers.
Corralejo is often the starting point for a Fuerteventura surf holiday, a perfect base and close to many breaks. The main surf break in town is Rocky Point. Perfect for intermediates, improvers and for long boarders. Further across is Los Lobos island (uninhabited) with a World Class right hand point that runs for up to 400metres.
South of Corralejo is beginners surf beach
'Flag beach'
, close to the famous Dunes. Further south there are many different beaches that pick up good swell.
The North Shore is what the island is famous for and where you will find a coastline full of just about every wave imaginable.
El Hierro
is a great spot - with 3 different sections suitable for intermediates to experts (
'The Bubble'
). On the North West coast is the small village of
El Cotillo
, and one of the most beautiful beaches you will ever see. It is a very nice intermediate beach break and also be on the look out as it is a nudist beach in parts.
Come Surf Fuerteventura with us...
PAYMENT
A small deposit is required to secure your booking.
Your balance is due at check in.
CANCELLING YOUR BOOKING
To cancel go to the MyAccount section and log in or register and you can cancel from within your account.
Your deposit is non refundable but can be used for the same property/surf school within one year of your original booking.
You can cancels anytime up to 7 days before travelling and you will not be charged the balance.
The Surfholidays Advantage
Easy messaging with a local surf host & expert to plan & book your dream surf holiday
1 Customize your surf trip with the help of a local surf host
Surfholidays has handpicked the world's top surf camps, accommodation & surf schools so you will have peace of mind and an unforgettable trip that meets your exact requirements.
2 Secure & easy booking
You can book instantly or message a host directly & request a custom option. Once you are happy with the trip, you can easily book via Surfholidays' secure payment platform.
3 Support before and after your trip
Our team at Surfholidays and your local host onsite are available before and during your trip to ensure things run smoothly.
4 Authentic travel experiences
Surfholidays hosts ensure that you will have the best experience based on up-to-date local insights. On top of that, the vast majority of your money will go straight to support and grow local surf towns.
Surfholidays offers a 100% satisfaction guarantee
If you are not fully satisfied, we'll work with you to make it right.