Jaco Inn Surf Club
Jaco Inn Surf Club
Avenida Pastor Díaz, Calle Bohio, Jaco - Central Pacific - Dominical, Hermosa & Jaco, Costa Rica
Chat with a host who can help organise your trip...
Explore our Available Surf Packages
The Place
Couples
Families
Groups
Solo travellers
A quiet oasis tucked away in the heart of Jaco, our property is the perfect home base from which to experience all the excitement Jaco has to offer. The tropical gardens surrounding our property are a pleasant, shady contrast to the heat baked streets of the town. After a day spent surfing under the hot sun, stretching your body during yoga class, or enjoying one of the many activities that Jaco has to offer, Jaco Inn has all the comforts of home to rest your tired feet. With clean, comfortable rooms, and a variety of open, common spaces there is plenty of time to relax in private or connect with fellow travelers. Our staff is happy to provide any information about events and tours within Jaco and nearby areas. In addition to accommodation, we also offer surf and yoga packages. We will work directly with you in creating a package that is suitable to your needs and skill level.
Location
Surrounded by lush tropical gardens and only a few steps away from the surf break, our property is situated in the heart of Jaco.

Although perfect waves tumble on to beautiful shores all around Costa Rica, Playa Jaco is one of the best beaches to experience surfing. Jaco offers a break that is suitable for beginners and, at the same time, challenging to more advanced surfers. However, surfing is not all there is to experience here – the town of Jaco itself is a melting pot of culture, language, and lifestyles. Whether you're looking for a post to surf yoga stretch, a healthy and tasty meal or some funky tunes, our staff can help direct you in the right direction.
Reviews

Facilities

Room types

Getting there

Surf Lessons

Waves

Terms
2 REVIEWS
Summary
Accommodation
Surf Lessons

Eric
Houston
July 2019
Travelled solo
How did you like the accommodation?
jaco Inn Surf Club and Hostel was awesome! The staff was great; very friendly, helpful, and knowledgeable about the area. The accommodations were basic but everything that I needed was available. The price definitely meets the value. The location was key for me. It is located near everything but the property stays calm and quiet because it has a lot natural surroundings.
I recommend the coffee at Cafe Bohio and a solid meal at Chanita Pacific (a small soda just a couple minutes away).
How were the surf lessons?
My surf lessons were amazing and my instructor was the best. I went in with a little knowledge and beginner surfing background and he tailored everything to my abilities. His feedback and support lead to results and I feel much more confident in my surfing skills. Jaco Beach is a great place to learn and Hermosa (10 min away) has the waves for more advanced levels.

Jordan
Seattle
March 2019
Travelled with friends
How did you like the accommodation?
Jaco Inn accommodations were very nice and the grounds are nature friendly and well kept. The price is set well for this beautiful quiet property that allows you to relax and still have direct access to the town. Jaco is a unique beach/surf town with a little bit of everything for all different types of travelers. The town wakes up around 9ish and stays up late. It is quiet during the day and has a nightlife for the party people. Because Jaco can get a little congested with people and cars, Jaco Inn provided a great central location that has a real secluded feel to it. A huge perk is that Jaco Inn's property has the only coffee roaster in town and it's cafe sits on the property's street front.
How were the surf lessons?
I have done surf lessons at 3 different places and Jair Perez and Jaco Inn were by far the best. From start to finish Jair tailored my lessons based off of my previous knowledge and practice and it was seamless. The part of the beach he took me to was really nice and the waves met my skill level. Aside from the surf, all the people involved with Jaco Inn were amazing and down to earth people.
Number of people: 16
Additional Fees:
Additional fees apply if accommodations are changed.
You can never get lost
When you book you will receive our confirmation email with full travel directions of how to get to us.
We provide Airport Transfers from and to Juan Santamaria and they can be booked in the booking steps.
Price for 1-4 people: USD$100
Price for more than 4: USD$150
- Nearest Airport: Juan Santamaria
- Distance from Airport in kms: 80
- Time from Airport in a car: 1 hour 30 minutes
- There is no train from the airport
- There is no bus from the airport
Come Surf With Us
Surf Lessons can be added in the booking steps if they are not already included in a package.
Instructors
Jaco Beach Costa Rica is on the west central coast of Costa Rica's Puntarenas province, on the Pacific Ocean side of the country. What started as a small surfing village popular with Costa Ricans from all over the Pacific coast, has developed into the most popular and visited surfing destination in the whole country. As the closest and most developed beach town from Costa Rica's Juan Santa Maria.
Main Surf Beach: Jaco Beach
Surf Lessons we offer:
Beginner Surf Lessons
What You Will Learn:
- Learning the perfect stance starts in the sand – learn to "pop-up" before paddling out.
- Paddling is the foundation of surfing – correct posture and technique is essential in catching the perfect waves.
- Learning how to handle your board in the water and preventing possible injuries.
- With the basics covered, the next step is standing up!
Intermediate Surf Lessons
Advanced Surf Lessons
Private Surf Lessons
Surf Guide
Yoga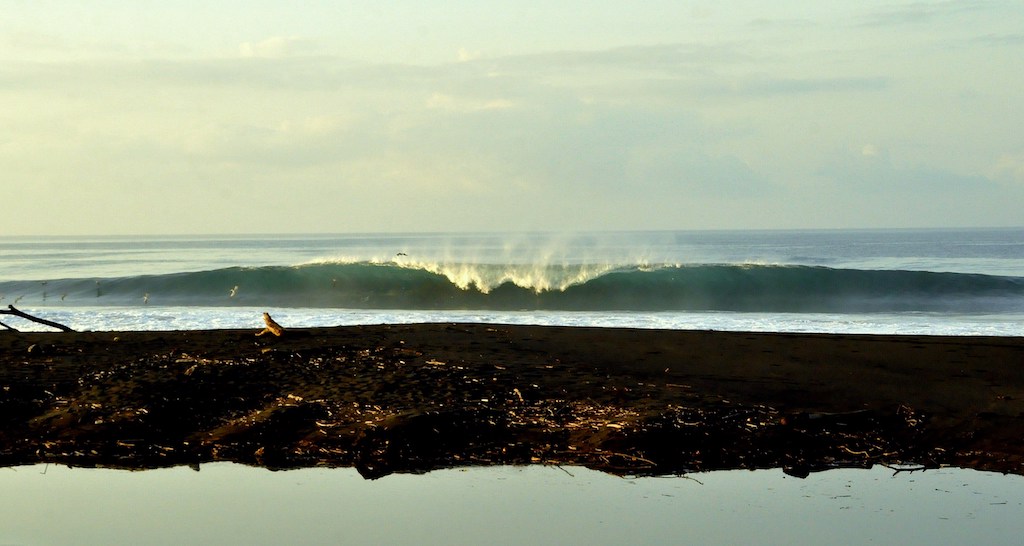 Playa Hermosa, Jaco (Hermosa Beach)
Level: Advanced
Playa Hermosa de Jaco is a small surfing village just south of Jaco, in the Central Pacific region of Costa Rica. Known for consistent wave break throughout the year, it is one of Costa Rica's largest and most famous beaches. This black sand beach stretches from end to end, 12 km of beachfront, with 7 km accessible by car and wide open to an expanse of surf breaks. In 2009, Playa Hermosa hosted the ISA Billabong World Games, the largest event in this region to date.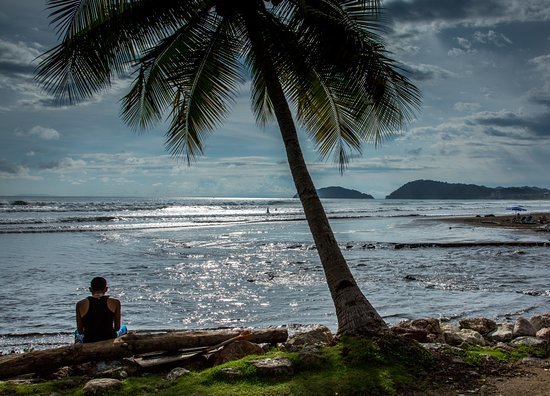 Calle Madrigal
Level: Beginner
Far south end of Jaco Beach, suited mostly for beginners and longboarders. Works only 1 to 2 hours on each side of high tide. Great when small, but closes out when it gets head high. Very safe beach to surf and swim.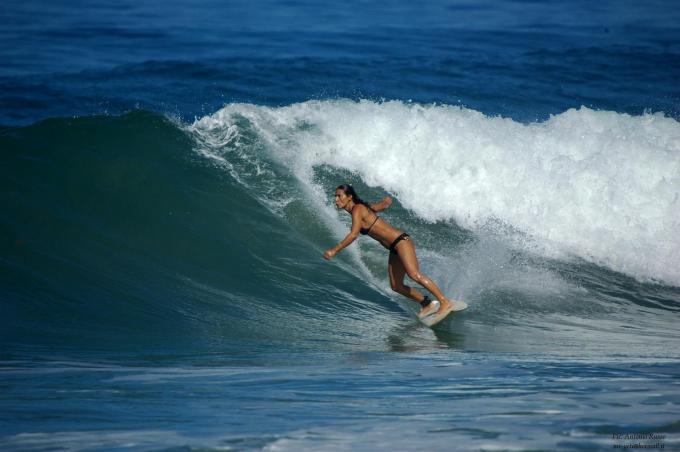 Bohio Street
Level: Intermediate
This spot has little more speed and wave little bigger than the south.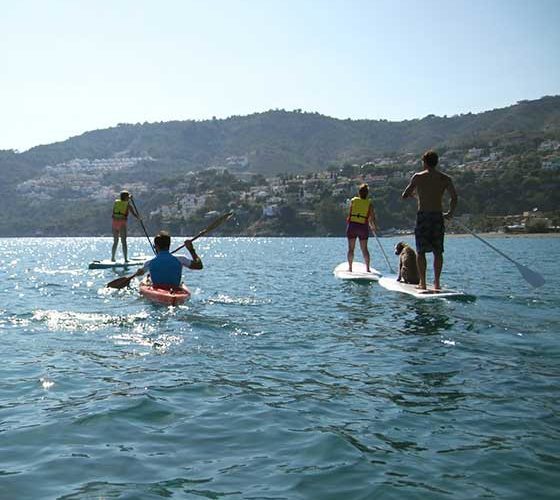 Herradura SUP
Level: All Levels
SUP the waters of the Playa Herradura, enjoying gorgeous views of the rain forest and local wildlife. We will cover all the basics you need to look like you've been paddling for years: proper stance, paddling technique, turning and more.
Surf conditions in Central Pacific - Dominical, Hermosa & Jaco:
Beginners:

JAN

FEB

MAR

APR

MAY

JUN

JUL

AUG

SEP

OCT

NOV

DEC
Intermediates:

JAN

FEB

MAR

APR

MAY

JUN

JUL

AUG

SEP

OCT

NOV

DEC
Advanced:

JAN

FEB

MAR

APR

MAY

JUN

JUL

AUG

SEP

OCT

NOV

DEC
Rain
Wetsuits
JAN/FEB
MAR/APR
MAY/JUN
JUL/AUG
SEP/OCT
NOV/DEC
---
The bigger swell season in the Central Pacific area is from May to November with waves consistently from 2-6 feet, sometimes bigger. Costa Rica's summer months & dry season is from December to April. Waves tend to be really fun clean 3-4 foot.
Surfing Jaco
The main beach in this surf town is a long 3 km beach break good for beginners and intermediates with many different peaks. If the swell gets above head high it tends to close out. South of the bay is Roca Loca, a right reef break that can hold up 10 feet at times.
Further south is Hermosa beach. It has a really good vibe to hang out, meet people and get in the water every day. It is a 7km long dark sandy beach breaks that works best on high tide. If you want to escape the crowd head further south. The beach packs a punch and when it's bigger it will rip those board shorts right off you and challenge even the best surfer.
Further along the coast you will find Esterillos about 10k south of Hermosa. Another fun beach break that is a swell magnet and if your looking for an uncrowded wave, take a walk down the beach and pick a peak.
Still heading south you will find other spots include Seco, Bejuco and Playa Espadilla, a great beginners surf beach in the popular surf town of Manuel Antonio.
Surfing Dominical
Less crowded than other surf towns in Costa Rica. Dominical is a much longer trek from San José so it does not tend to get the same amount of surfers that Jaco has. Dominical is a wave magnet and has been called the most consistent surf spot in Costa Rica. The towns main break, Playa Dominical works best on Mid to high tide as at low tide it can be just a shore dump. It tends to be a better spot for Advanced, intermediates as it can get powerful.
2km south is Dominicalito, a beachbreak that is great for beginners. Further on 1 km is The point, with rides of up to 250 meters! There are many more breaks to be discovered, and teh further on south you go the emptier the breaks.
Come surf Jaco, Dominical & Central Pacific Costa Rica with us....
PAYMENT
A small deposit is required to secure your booking.
Your balance is due at check in.
CANCELLING YOUR BOOKING
To cancel go to the MyAccount section and log in or register and you can cancel from within your account.
Your deposit is non refundable but can be used for the same property/surf school within one year of your original booking.
You can cancels anytime up to 7 days before travelling and you will not be charged the balance.
The following cards are accepted at this property:
The Surfholidays Advantage
Easy messaging with a local surf host & expert to plan & book your dream surf holiday
1 Customize your surf trip with the help of a local surf host
Surfholidays has handpicked the world's top surf camps, accommodation & surf schools so you will have peace of mind and an unforgettable trip that meets your exact requirements.
2 Secure & easy booking
You can book instantly or message a host directly & request a custom option. Once you are happy with the trip, you can easily book via Surfholidays' secure payment platform.
3 Support before and after your trip
Our team at Surfholidays and your local host onsite are available before and during your trip to ensure things run smoothly.
4 Authentic travel experiences
Surfholidays hosts ensure that you will have the best experience based on up-to-date local insights. On top of that, the vast majority of your money will go straight to support and grow local surf towns.
Surfholidays offers a 100% satisfaction guarantee
If you are not fully satisfied, we'll work with you to make it right.