East London

Riversway Guest House
Riversway Guest House
118 Beach Road, East London, South Africa, East London, South Africa
The Place
Couples
Families
Groups
Solo travellers
Riversway is situated in Nahoon , just minutes from Beach and great surf spots. Nahoon Reef is world class point break , and consistently delivers high quality waves for experienced surfers. Beach breaks often offer easier , average quality waves , but there are many top quality waves just 20 to 40 minutes drive from us.
From larger self catering rooms to single budget room , we can offer surfers great accommodation , excellent meals and custom surf options
Location
Nahoon East London Eastern Cape provice , a cultural , historical masterpiece , offers breathtaking natural beauty , coastal magnificence and sports adventure adrenaline junkies paradise
Facilities

Room types

Getting there

Surf Lessons

Waves

Terms
Number of people: 12
Free shuttle bus to town centre
You can never get lost
When you book you will receive our confirmation email with full travel directions of how to get to us.
We provide Airport Transfers from and to EL and they can be booked in the booking steps.
Price for 1-4 people: €7
Price for more than 4: €10
- Nearest Airport: EL
- Distance from Airport in kms: 22
- Time from Airport in a car: 20 min
- There is no train from the airport
- There is no bus from the airport
Come Surf With Us
Surf Lessons can be added in the booking steps if they are not already included in a package.
Instructors
The Eastern Cape has a diverse selection of waves all year round. +- 800 km of surfing coastline with hundreds of surf spots , from the all time famous Jeffreys Bay ( worlds best right hand point) to easy beach breaks and gnarlyy ledges , you let us know the type of surf you prefer and we can plan a trip to match here in Eastern Cape South Africa
Main Surf Beach: Nahoon
Surf Lessons we offer:
Kids Surf Lessons
We have a great eco adventure affiliate Joninenge adventures that we can book children on , great for surfing families , Jonginenge provides a full day of activities , while surfing parents can get on our best waves
Beginner Surf Lessons
Ed Jay Peinke is a well respected surf teacher from Beginner to advanced and has equipment
Intermediate Surf Lessons
Ed can iron out those kinks
Advanced Surf Lessons
Ed is able to identify and fix even advanced bad habits
Private Surf Lessons
One on one with Go Pro video
Surf Guide
I have 25 years of experience along this coast , Surfing Fishing and camping extensively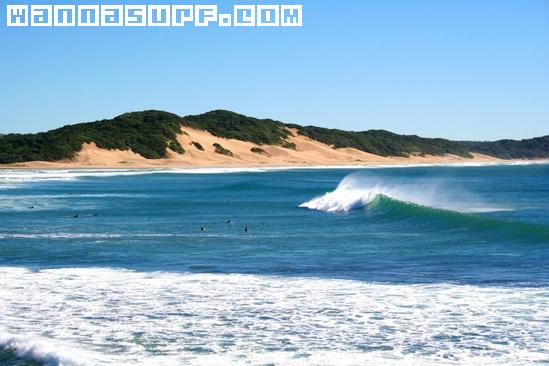 Nahoon Beach
Level: All Levels
Beach Break , varies from 1ft to 5 ft , a bit fickle but often fun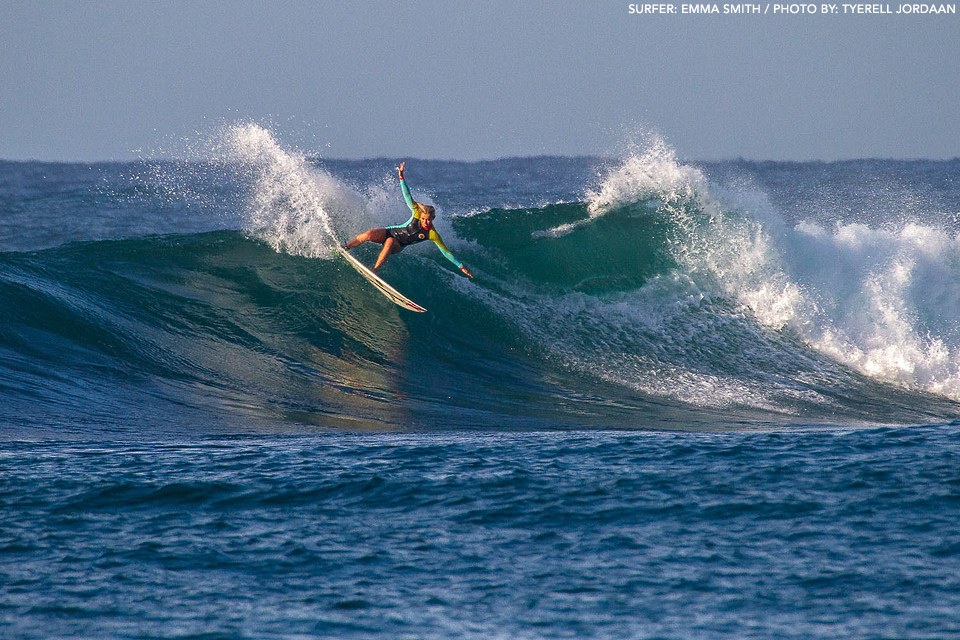 Nahoon Reef
Level: Intermediate
World class powerful right hand point , from 2ft to, 8ft ,long paddle and often has strong rip , but super fun , suites intermediate to advanced surfers,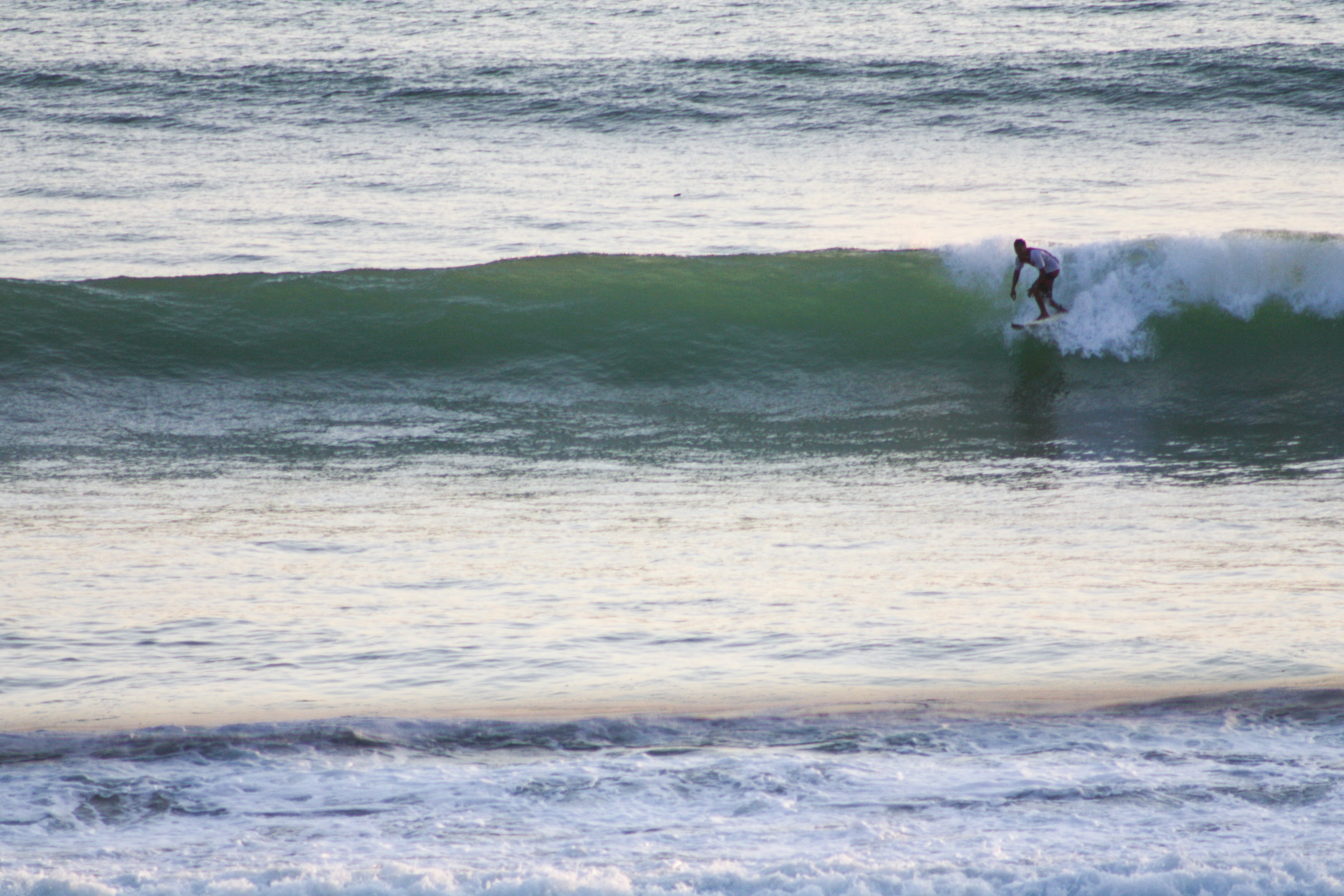 Eastern Beach
Level: All Levels
Open water beach break , can be fickle but can produce from mediocre waves consistently, to the odd barrel fest day in NW straight offshore days
Queensberry Point
Level: Intermediate
Great point Right hander just out of town
Glen Eden
Level: All Levels
An onshore option just out of town on east coast works on onshore conditions always a winner in summer
Port alfred
Level: All Levels
Cooking right hand river mouth just an hour and a half drive.Pier creates pure barreling bliss
Secret spots
Level: Intermediate
Many spots that will be just you and your mates , pro photographer on hand to book and swim these spots to record your surf ( booking essential , daily rates )
Surf conditions in East London:
Beginners:

JAN

FEB

MAR

APR

MAY

JUN

JUL

AUG

SEP

OCT

NOV

DEC
Intermediates:

JAN

FEB

MAR

APR

MAY

JUN

JUL

AUG

SEP

OCT

NOV

DEC
Advanced:

JAN

FEB

MAR

APR

MAY

JUN

JUL

AUG

SEP

OCT

NOV

DEC
Rain
Wetsuits
JAN/FEB
MAR/APR
MAY/JUN
JUL/AUG
SEP/OCT
NOV/DEC
---
PAYMENT
A small deposit is required to secure your booking.
Your balance is due at check in.
CANCELLING YOUR BOOKING
To cancel go to the MyAccount section and log in or register and you can cancel from within your account.
Your deposit is non refundable but can be used for the same property/surf school within one year of your original booking.
You can cancels anytime up to 7 days before travelling and you will not be charged the balance.
The following cards are accepted at this property:
Why use Surfholidays.com?
Book your accommodation & surf lessons/guiding in the one place
24/7 Support – phone & email
20,000 booked since 2009
Best price guarantee
Flexible payment: Only a deposit is needed to book
Flexible cancellation conditions
Manage your bookings online
You're in control of your booking. No registration is required.
Your booking is secure & details are protected by a secure connection.