G-Land Joyos Surf Camp
G-Land Joyos Surf Camp
Plengkung BeachPurworejo, Kalipait, Tegaldlimo, Banyuwangi Regency, East Java, Banyuwangi - Bali, Indonesia
Chat with a host who can help organise your trip...
The Place
Couples
Families
Groups
Solo travellers
Surf Camp Indonesia G to Land Joyos
Surf Camp Indonesia G to Land Joyos is a magical place and one of the surfing world's most increadible surfing destinations. For many surfers, its been a very special surfing site of primitive beauty and perfect waves. Secluded situated at Plengkung on the Southern tip of peninsula of Java is the legendary Grajagan. This remote little camp on the edge of Plengkung jungle conveniently situated in Banyuwangi, Eastern Java Province has earned a big reputation among nomadic surfers all over the world. Like primitive magical sound of its name, the mentions of Grajagan is an Indonesia incatation that causes surfers everywhere gaze longingly at the horizon.
The long lines are unmistakable perfect and the discovery that followed is now regarded as arguably the World's best left to Hander ever. Known for its consistent off to shore trade winds during the sessions. Surf Camp Indonesia G to Land Joyos is a Mecca for travelling surfers and the global pilgrimage to Surf Camp Indonesia G to Land Joyos occurs all year around as surfers travel to Java to sample G to Land jewels. From March to November, the Indian Ocean generates strong swell is constant and flat swell is extremely rare which makes Surf Camp Indonesia G to Land Joyos one of the worlds most consistent breaks. Out of seven main breaks in Surf Camp Indonesia G to Land Joyos, only become extremely outstanding sections if you're looking for superb and challenging waves: Kong, Moneytrees, and Speedies. Either way, beginners can also
Location
Located in the deep south of one of the last remaining and extremely dense areas of tropical jungle in Java, within the 'Plengkung national park' sits one of the best Lefts on the planet.

You can reach G to land from the island of Bali via 2 hour fast boat trip, departing from the west coast of Bali.

Here is where the dense Javanese jungle meets the ocean at a mind to blowingly large section of lava to based coral reef which constantly pumps out a long, mechanical, world class left hand wave, considered by many surfers as the best left in the world.

Joyos is located at the end section of the point (out the front of 'speedies') which means it's the furthest walk from the point, however, it's commonly agreed that Joyos has the best 'vibe' out of all of the camps to you'll always feel welcome and be surrounded by happy, smiling faces (surfers and staff)
Facilities

Room types

Getting there

Surf Lessons

Waves

Terms
Number of people: 60
Additional Fees:
Buy Photos or Surfing Video
air port shuttle IDR 800/one way from banyuwangi to camp

You can never get lost
When you book you will receive our confirmation email with full travel directions of how to get to us.
We don't provide airport transfers but you can book one easily here: Airport Transfers
- Nearest Airport: Ngurah rai denpasar bali
- Distance from Airport in kms: 3
- Time from Airport in a car: 6.30 am
- There is no train from the airport
- There is a bus from the airport
In the booking steps you can add surf lessons from any of our certified surf school partners below.
The surf school will either pick you up at your accommodation or meet you at the nearest beach as detail in their profile below.
The surf school will always contact you the day before to arrange the exact time of your lesson and meet up details.
Due to changing tides & conditions exact surf lesson times are not decided until the day before.
The full contact details of our surf school partners are included in your confirmation voucher
All our surf school partners are certified with their countries National Surfing Association
Tip: If you are staying for 7 nights we always recommend 5 days of surf lessons. Start the day after you arrive so you don't miss any good waves! You can choose your surf days in the checkout.
Looking for Surf Schools in Bali
Please wait...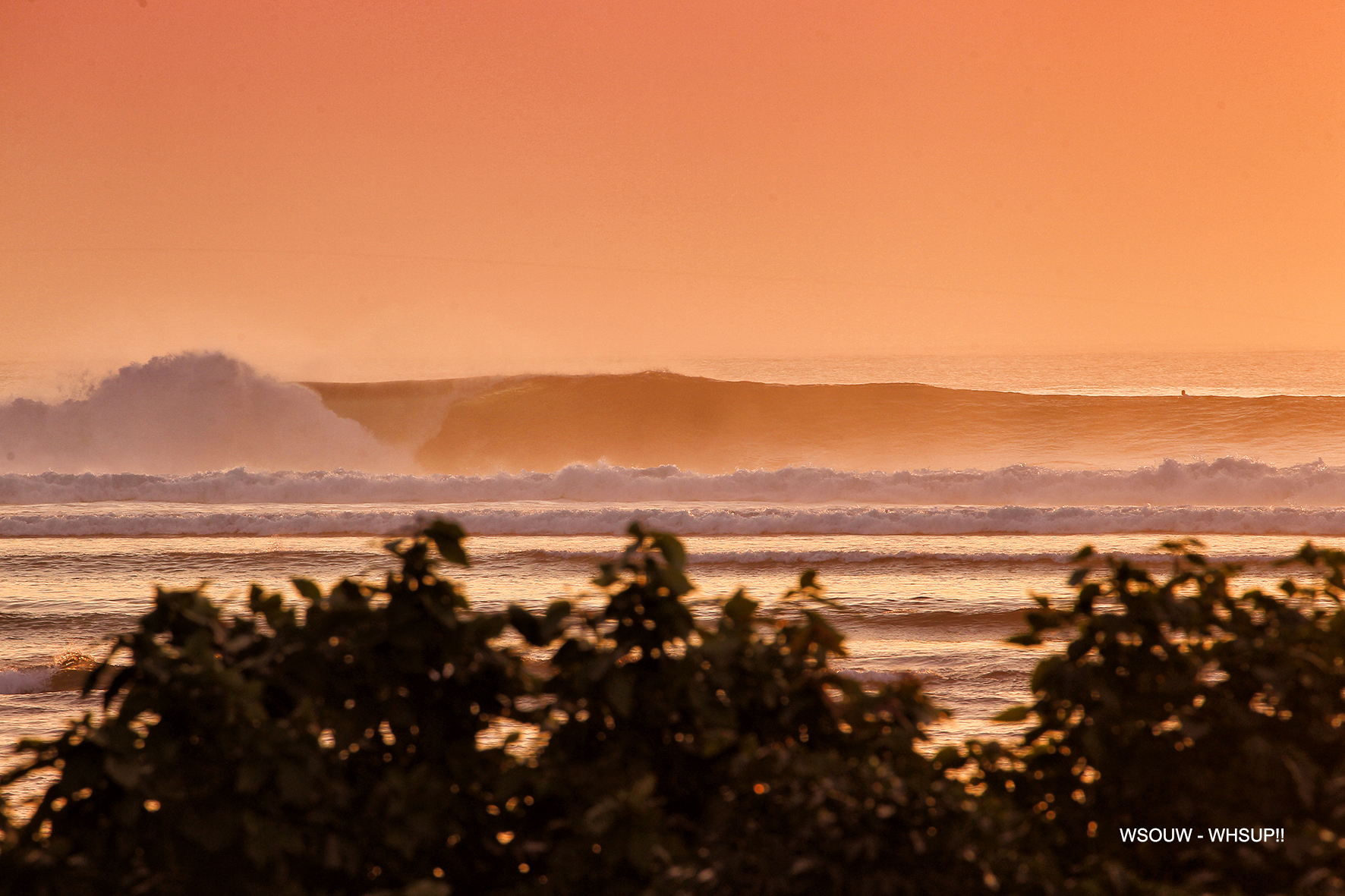 The jewel wave at g-land
Level: All Levels
The jewel wave at g to land is broken up into 4 main sections (Kongs, Moneytrees, launching pads and Speedies) and is not suitable for beginners, and most of the time, is not suitable for longboarders.

Kongs is very start of this wave (the most outside section) and handles the biggest swells. It's generally a long, walling wave with a few takeoff sections to nothing too serious (unless it's 10 foot +)

Moneytrees is the next section and it's here that you'll find super long, world class almond shaped barrels to the stuff dreams are made of. This is the most consistent section of the wave but also is the most crowded.

Launching pads is not really a section of the wave, more a nickname given to the beginning of 'speedies' to it's here where you will take off or 'launch' into the ride of your life to if you know how to ride a hollow, fast and firing barrel, that is.

Speedies can be a very dangerous wave (this is where you'll find the majority of surfers skin left on the reef) however the reward is well worth it to coming out of a wave here could mean the best wave of your life.?

What about beginners or the less experienced?

A short 20 minutes stroll down the tropical beach away from G to land you'll find a super fun and mellow left called 20/20's and even further you'll tigertracks: a very fun, forgiving right hand wave, that can produce some extremely fun, hollow waves on bigger swells.

Both of these waves are suitable for beginners, and when G to land is getting serious at 10ft +, these waves present less intense surfing experience for less to confident surfers of all levels.
Surf conditions in Bali:
Beginners:

JAN

FEB

MAR

APR

MAY

JUN

JUL

AUG

SEP

OCT

NOV

DEC
Intermediates:

JAN

FEB

MAR

APR

MAY

JUN

JUL

AUG

SEP

OCT

NOV

DEC
Advanced:

JAN

FEB

MAR

APR

MAY

JUN

JUL

AUG

SEP

OCT

NOV

DEC
Rain
Wetsuits
JAN/FEB
MAR/APR
MAY/JUN
JUL/AUG
SEP/OCT
NOV/DEC
Season
Year round Surf destination. April to November is the dry season and most popular time. Jan-Feb expect heavy afternoon rains but still plenty of surf and less crowds.
---
Bali benefits from an almost endless supply of Southern Ocean groundswell meaning you are very rarely disappointed. SW swells wrap around the
Bukit peninsula
creating an array of world class lefts including the infamous
Uluwatu
which is Bali's most consistent wave. It is for the more experienced surfers and it tends to section when it's smaller which does spread the crowds out by allowing take offs almost anywhere down the line. The wave is broken down into three sections, Inside corner, Racetracks and Outside corner.
Further down the Bukit peninsula you can find
Padang Padang
which is home to Bali's most desired barrel and a more chilled out Bali surf holidays place to stay than the busier Kuta. It is a beautiful white sandy beach with reef out back for the more advanced, while in front it is perfect for beginners.
Bingin
reef is a fun short tube wave, that can get crowded.
Dreamland
beach is next in line and is one of the more user friendly beaches on the Bukit. It runs from deep water and can often be a shore break where you need to avoid creasing your board or hitting one of the many tourists playing on the inside.
Balangan
is slightly more secluded with another perfect looking left point. It fires when the swell direction is big enough and coming from the right direction.
For beginners & intermediates there are many quality beach breaks around including the long beach break in the centre of Kuta and up to Legian. Further north west is
Canggu
which has a better mix of beginner, intermediate and advanced waves than the high performance waves on the Bukit Peninusla.
On the east side of the island you can find Nusa Dua, Sanur & further up
Keramus
. This side of Bali tends to work better in the Wet season (October to April).
Across from the Bali Peninsula is Grajagan or
G-Land
. A much more remote spot than the rest of Bali, surrounded by thick jungle and wild animals. It is often referred to as the best wave in the world. A long very consistent wave with a variety of different sections. but mostly for experienced surfers.
Come Surf Bali with us...
PAYMENT
A small deposit is required to secure your booking.
Your balance is due at check in.
CANCELLING YOUR BOOKING
To cancel go to the MyAccount section and log in or register and you can cancel from within your account.
Your deposit is non refundable but can be used for the same property/surf school within one year of your original booking.
You can cancel anytime up to 30 days before travelling you will not be charged the balance.
The following cards are accepted at this property:
The Surfholidays Advantage
Easy messaging with a local surf host & expert to plan & book your dream surf holiday
1 Customize your surf trip with the help of a local surf host
Surfholidays has handpicked the world's top surf camps, accommodation & surf schools so you will have peace of mind and an unforgettable trip that meets your exact requirements.
2 Secure & easy booking
You can book instantly or message a host directly & request a custom option. Once you are happy with the trip, you can easily book via Surfholidays' secure payment platform.
3 Support before and after your trip
Our team at Surfholidays and your local host onsite are available before and during your trip to ensure things run smoothly.
4 Authentic travel experiences
Surfholidays hosts ensure that you will have the best experience based on up-to-date local insights. On top of that, the vast majority of your money will go straight to support and grow local surf towns.
Surfholidays offers a 100% satisfaction guarantee
If you are not fully satisfied, we'll work with you to make it right.