Figueira do Foz

Portugal On water Surf School
Portugal On water Surf School
Surf School in Figueira do Foz, Portugal
About
We aim to be more than a surf school, we are a family.
With our surf school you will experience a program designed specially to fit your abilities while an experienced instructor guides you along the way. The beautiful Cabedelo Beach, famous for its exceptional conditions to practice all levels of surf, will be the perfect setting for a memorable adventure!
We work 7 days a week any time, board & suit are included in the rates and each session takes about 2 hours.
Kids Surf
Beginner Surf
Intermediate Surf
Advanced Surf
Private Surf
SUP
Praia do Cabedelo, Figueira da Foz
Lessons

Prices

Getting There

Waves

Terms
Due to changing tides exact surf lesson start times are not decided until the week of your lesson.
After you book we will contact you the week of your lesson to tell you your lessons start time.
Kids Surf
We offer lessons for kids aged between 6-12. We like parents to be close specially on younger ages. Parents will be amazed with your kid riding a wave. Safety and fun are our main priorities.
Beginner Surf
The session goes through the basic theory and techniques of surfing, you will know everything, from how to carry your board to the take off and catch the first waves. At the end you will be able to surf white water waves by yourself and you will have the first approach on surfing unbroken waves. The main goal of the program is you start surfing safe and have a great time.
Intermediate Surf
At this stage you will be able to catch green waves and ride the face of the wave on regular basis. Besides learning more advanced surfing techniques you must understand the priority rules and the correct position in the line-up to surf unbroken waves. The main goal of the program is to become a better surfer.
Advanced Surf
It's time to improve your spot analysis and developing technique and confidence on the waves. Besides going both right and left on a wave you should start to incorporate some maneuvers our instructors will give you personal feedback on the things you need to work on. The main goal of the program is not only to improve surfing skills but also become more autonomous.
Private Surf
Get a private instructor for any skill level or specific program.
Surf Guide
A program made by you. From a specific private program class with to family sessions, from one spot to a surf trip, we will fit your expectations.
SUP
Either you want more adrenaline or just enjoying the ride, we can give you SUP sessions on the on the ocean or on the river depending on your goals and skills.
Prices from 01 January to 31 December
| Prices per person | 1 Day | 2 Days | 3 Days | 4 Days | 5 Days |
| --- | --- | --- | --- | --- | --- |
| Kids Surf Lessons | €45 | €90 | €120 | €150 | €180 |
| Beginner Surf Lessons | €45 | €90 | €120 | €150 | €180 |
| Intermediate Surf Lessons | €45 | €90 | €120 | €150 | €180 |
| Advanced Surf Lessons | €45 | €90 | €120 | €150 | €180 |
| Surf Guide | €45 | €90 | €120 | €150 | €180 |
| SUP Lessons | €45 | €90 | €120 | €150 | €180 |
Private Surf Lessons
Prices per person
1 Day
1 Person
€65
2 People
€50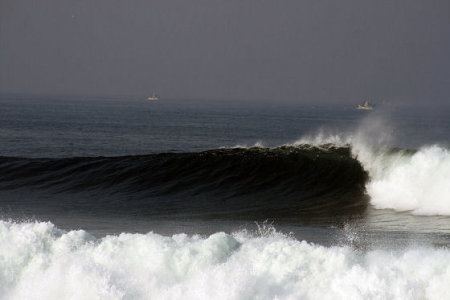 Cabedelo Beach
Level: All Levels
Just to the south of Figueira town and an ex-WCT contest site. This excellent right wedges off the side of a long jetty and results in fast and hollow waves. NW winds are funneled offshore and it works best on a NW swell and incoming tide.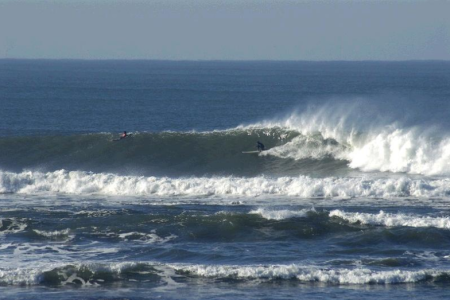 Buarcos
Level: Advanced
Quality right-hand pointbreak that holds a decent swell. It produces really long workable walls, with several surf spots along the coast. There is also a surfable beach break here.
Surf conditions in Figueira do Foz:
Beginners:

JAN

FEB

MAR

APR

MAY

JUN

JUL

AUG

SEP

OCT

NOV

DEC
Intermediates:

JAN

FEB

MAR

APR

MAY

JUN

JUL

AUG

SEP

OCT

NOV

DEC
Advanced:

JAN

FEB

MAR

APR

MAY

JUN

JUL

AUG

SEP

OCT

NOV

DEC
Rain
Wetsuits
JAN/FEB
MAR/APR
MAY/JUN
JUL/AUG
SEP/OCT
NOV/DEC
Payment
A small deposit is required to secure your booking.
Your balance is due when you arrive at the beach.
Cancelling
To cancel go to the MyAccount section and log in or register and you can cancel from within your account.
Your deposit is non refundable but can be used for the same property/surf school within one year of your original booking.
What happens if the surf school cancel the Surf Lessons?
In the rare occasion that conditions do not allow for the surf lesson to go ahead you will be given a full refund.
The following cards are accepted on site:
Why use Surfholidays.com?
Book your accommodation & surf lessons/guiding in the one place
24/7 Support – phone & email
20,000 booked since 2009
Best price guarantee
Flexible payment: Only a deposit is needed to book
Flexible cancellation conditions
Manage your bookings online
You're in control of your booking. No registration is required.
Your booking is secure & details are protected by a secure connection.
Marcos Charana