Rio Grande do Norte - Pipa
Surf Holidays in Pipa and Rio Grande do Norte
Brazil's unfortgettable surf destination
Surf Packages




surf & stay in the worlds best surf camps
Rio Grande do Norte - Pipa
Rio Grande do Norte is a state on Brazil's North East corner. Its capital is Natal. The state has a population of 3.5 million and stretch along Brazil's North and East coastline facing the Atlantic Ocean. .

The beautiful surf town of Pipa on the East coast is undoubtedly one of the most pleasant and surprising surf holiday destinations in Brazil. Pipa provides the entire holiday package for the adventurous traveler. From amazing landscapes, beautiful beaches, great surf on offer for both beginners and advanced surfers, to delicious food from its dozens of cafés and restaurants, this small but vibrant beach town usually keeps their visitors for longer than they expected.

In the 70's Pipa was a traditional fishing village but it has now become one of Brazils most hippest towns. Despite this and the fact that its beach Praia da Pipa, gets often voted the most beautiful in Brazil, it still retains its laid back vibe.

Pipa has different features than the usual sand stretch everybody is used to. Its beaches are surrounded by cliffs and sand dunes, a pretty unusual setup for the region. The cliff-top surf holiday accommodation choices offer amazing views from their balconies.

This delightful surf town is pretty much divided into four main beaches covering a 5 kilometre stretch offering a mix of beach breaks that can be great for beginners on a small day, and can also get heavy and hollow on the bigger swells. The surf camps in Pipa and the main town centre are all within walking distance of the beaches.

Have a look at our Pipa Surf Camps and resorts and start planning your Pipa surf holiday...
+ More
Weather Conditions
J/F
M/A
M/J
J/A
S/O
N/D
Air Temp (°C)

28°

27°

28°

27°

28°

28°

Wetsuits
Rain
Surf conditions for Beginners:

J

F

M

A

M

J

J

A

S

O

N

D
Surf conditions for Intermediates:

J

F

M

A

M

J

J

A

S

O

N

D
Surf conditions for Advanced:

J

F

M

A

M

J

J

A

S

O

N

D
Season
Peak season for tourists is December to March. Rain increases from May-August but usually falls at night. Surf is year round
Accommodation

Area

Getting There

Waves

Brazil Blog
The village centre in Pipa is home to most of the cafés and restaurants that have turned this beach town into a renowned gourmet destination, famous for the cultural mix of the dishes made by its chefs.

Party goers will also find lots of fun while in Pipa with laid back clubs and bars overlooking the moonlit ocean. And every year in August, Pipa hosts an awesome Jazz and Bossa Nova Festival.


The closest airport for the area is Natal International Airport. It is 75km from Pipa. The city of Natal itself is 80km from Pipa.
Natal airport links to most parts of Brazil. From Europe, the easiest route is via Lisbon which flies direct. Coming from North America, you may have to fly to one of the bigger cities in Brazil (Rio de Janeiro, São Paulo, Brasilia , Salvador, etc.) and then take a domestic flight to Natal.
How to get to Pipa from Natal Airport:
Taxi/Transfers
- Book a Private Taxi. It will take 1.5 hours. Approximate cost is R$140: http://www.world-airport-transfer.com/
Bus
- From the airport take any bus to Parnamirim city or Natal Bus Station. There are two different bus companies that go to Pipa: Alternativo Minibus which goes 3 times a day &
Ocean Bus
which goes 12 times a day. First bus is usually around 6am and last one leaves at around 18hr. The cost is about R$14.
Car Hire
- We have a
discount car hire
section on our website where you can rent a car. Rent your car from Natal airport and drive south to Goianinha on the BR 101 highway (60 minutes) and then get off the highway and follow the signs for 16km to Pipa. The roads are good but there are some pot holes and animal crossings once off the highway. From Natal airport it is 1.5 hours.
The four main beaches include the southernmost Praia do Amor (Love beach), followed by the Main Beach, Baía dos Golfinhos (Dolphin Bay) and Praia do Madeiro as the northernmost beach.

Praia do Amor is an open face beach break that can be good for beginners on a small day, but can get heavy and hollow on the bigger swells.

Just a short stroll around the north point is the Main beach in Pipa which is just in front of the town centre. It is protected by a huge barrief reef that can deliver nice long right-handers up 6 feet on a good northeastern swell, most suited for experienced surfers.

The next two beachs are a paradise for beginners, especially Praia do Madeiro which is swell protected, with small perfect waves peeling down the point, perfect for longboards and soft beginners boards.

To top up the experience, Praia do Madeiro receives daily visits from packs of dolphins.

An hour´s drive south of the surf town of Pipa is the fishing village Baía Formosa. It has some of the best surf in the region including right point-break that is considered one of the best in the country.

Come Surf Pipa with us…

From our blog: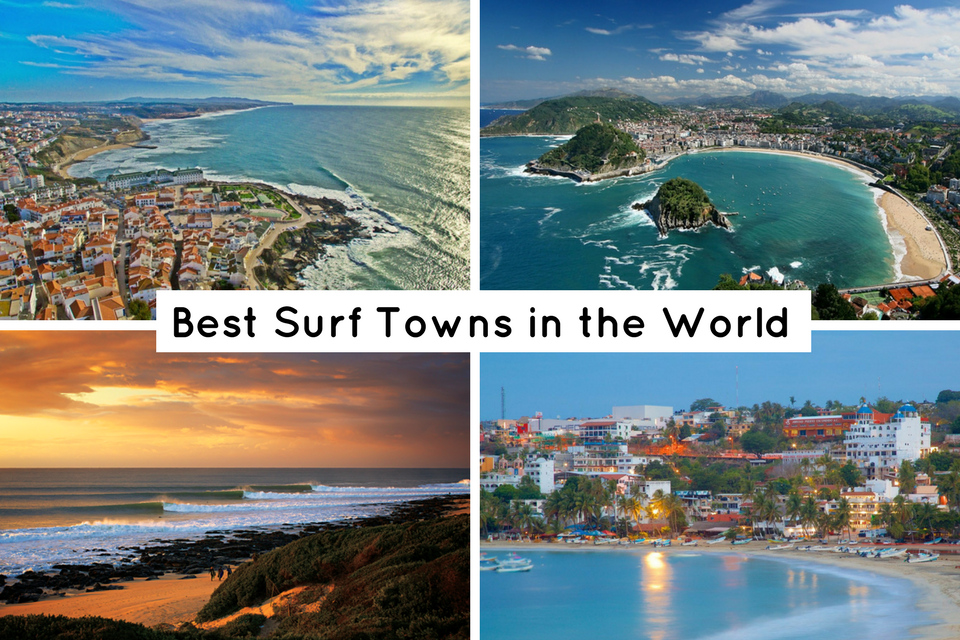 These 15 best surf towns in the world tick all the boxes for a surf ...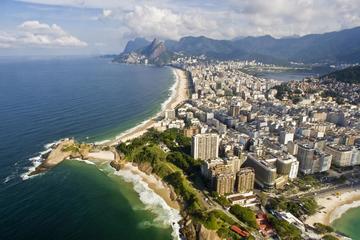 Surf holidays in Rio de Janeiro are a fantastic experience with a variety of waves ...