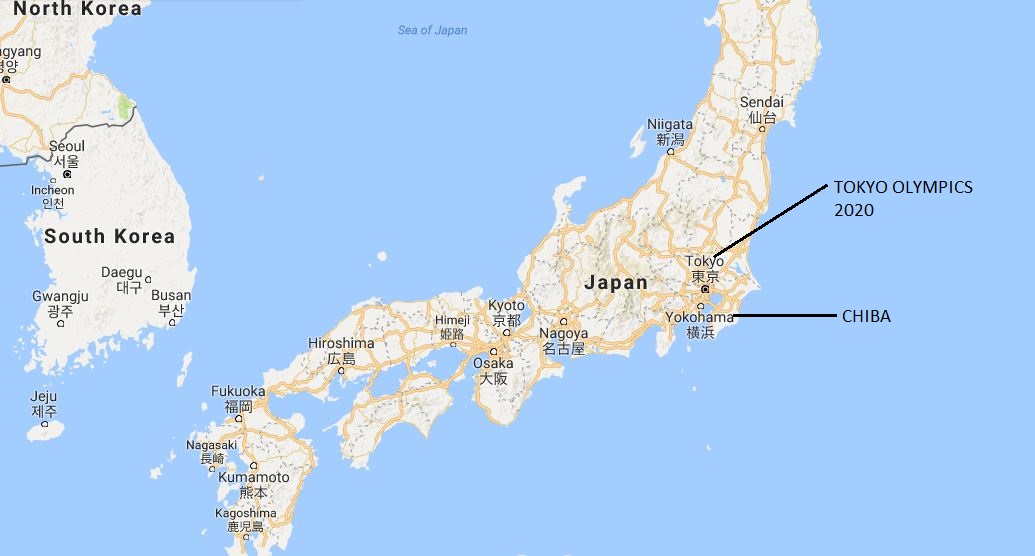 Have you ever thought of heading to Japan for your surfing holidays? Well you might want to as surfing is officially an Olympic sport with it set to debut at the Tokyo Olympics 2020.
Yesterday the IOC voted to add surfing to the roster at the Tokyo Olympics 2020 after the successful proposal by the event organisers back in September 2015. As much as the rumours portrayed, the event will not be held in one of Kelly Slater's wave pools but instead at the beach break Chiba which is just under an hour from Tokyo, or quicker, those trains in Japan seem pretty quick!
There will be only high performance short boarding with 20 men and 20 women battling it out to be crowned the first Olympic Champion in surfing in their respected categories. Countries from all over the world will be competing with WSL surfers also likely to be representing their countries, with Team Brazil possibly a favourite already! The event will take two days to complete with the waiting period for the event being two weeks, which hopefully results in some great surf for the contestants.
It seems like there will be a great vibe around the contest area for this first-time event with International Surfing Association president and Reef Sandals co-founder Fernando Aguerre saying:
"The IOC has asked us to create a full-on beach scene at Chiba that will last the whole length of the Olympics. It will include the surf events of course, but also organic food, yoga in the morning—it will be a place where you want to hang out. There might be a skate ramp — maybe it will be like what you see at the U.S. Open. It's never been done before at the Olympics."
We can't wait to see this first time event and who ends up representing their country, we're sure there will be a few broken hearts on the WSL!
Watch the video below to see Chiba in action:
Other articles you may also want to read:
Surf Clip Of The Month
Mega Semadhi takes out the Padang Padang Cup 2016

Photo by: Atos