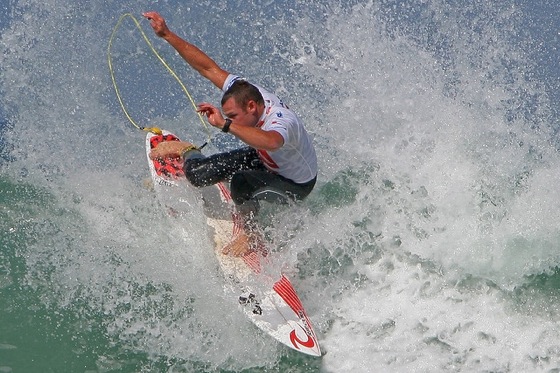 Name:
Taylor Knox
Nickname: TK
Born: 15 May 1971 (39 years old)
Hometown: Carlsbad, California, USA
Stance: Regular
Sponsors: Rip Curl, Channel Island Surfboards, Dragon Eyewear, On a Mission Accessories, Mizu Water Bottles, Aerial 7 Headphones and Surf Exercises DVDs
The ASP's World Championship Tour has its mixture of rookies, familiar faces, world champs and tour veterans year-in year-out. However, there should be a special category held aside for the man who is the focus of our surfer profile this week... Taylor Know is a living legend, who is currently starting his 17th year on the dreamtour over at the
Quiksilver Pro Gold Coast
.
Knox started young on his quest to become a pro-surfer, deciding at the age of 8 that he knew his chosen profession. There is something in his determination, even at 8 years old, that has remained with Knox over the years and has led him to his amazing record.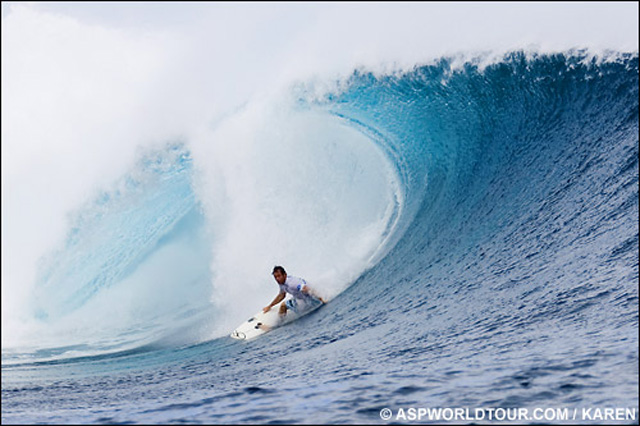 Determination, strength and an insatiable desire to overcome the odds spring to mind when thinking of Knox's story. When he was 15 years old he had to undergo surgery on his back, due to a skateboarding accident. He had a damaged vertebra that could have severed part of his spinal cord, leaving him paralyzed. Incredibly, Knox used the recuperation time to visualize being back in the water, surfing waves perfectly. It was mind over matter, and it worked. Knox was back in the water shortly after his 6 months in a body cast, and raring to go.
He worked hard, working his way up the NSSA tour ratings, until he finally competed with the likes of Kelly Slater in the World Amateur Championships in 1990 where he finished 4th. Flash forward to 1993 and Knox had earned a place on the World Championship Tour for the first time. He had achieved the first part of his dream, and he wasn't going to let it go.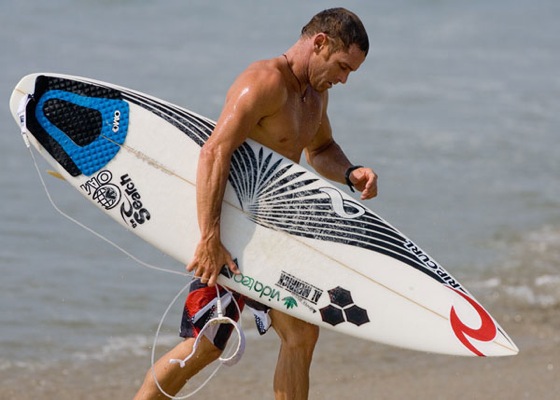 Over the following 5 years, Knox put in an impressive show as part of the new wave of surfers making room on the world tour. Knox achieved consistently good results keeping him on the tour year after year. His best results were when he finished 5th in 95', and 6th in 96' when he won his first and only tour victory to date- the Rio Surf Pro. However, it wasn't until he took a year off in 1999, that he started to gain in momentum on his return.
Whereas other tour competitors were dropping out, Knox just kept on going. Hard work, a lot of training, and shear determination saw Knox rise to his best end of year finish- 4th place in 2001. Since then Knox has always qualified for the following year's tour, and doesn't seem to want to give it up anytime soon.
After competing for more than 16 years on tour, Knox is still working on improving his technique and gaining more elusive wins. So who knows what 2011 will hold for him? It's bound to be good though.