This article was added by Francesca Bingley

Year round sunshine, amazing surf, and more than your fair share of yoga and spas, Moroccan surf trips are perfect for curing winter blues. So when you've had enough of northern Europe's wet weather, book yourself in for some great surf and beautiful accommodation in Morocco's famous surf town of Taghazout:
1- Paradis Plage, Surf Yoga and Spa Resort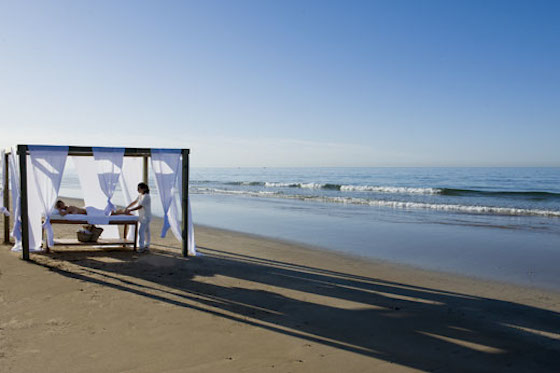 For when you need some luxury, stay at the beautiful 4 star Paradis Plage suites, villas, and bungalows. Paradis Plage overlooks great beginner to intermediate surf, perfect for some sneaky dawn or sunset surfs, but if you really want to progress, book yourself on the surf camps, and maybe even a few yoga sessions to get you in shape over your stay.
When you're not enjoying the surf, make the most of
Paradis Plage Resort
's facilities. We particularly love the spa... make sure you try the traditional Hamman treatments; and in the evenings try out one of the three excellent restaurants on site whilst enjoying a drink or two from your new surf camp friends.
2- Surf Berbere Surf House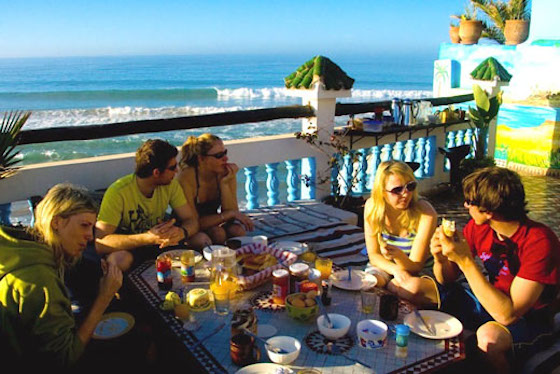 If you are looking to stay as close as possible to all the best surf spots, Surf Berbere has got to be your choice for location in itself. Right next to a rolling point break, you can loose yourself watching the surf from Surf Berbere's stunning roof terrace.
Surf Berbere
is located in Taghazout town, so you're close to all the best surf beaches, as well as surf shops, and a whole host of great cafes and restaurants. As part of the surf holiday package you get 2 surf lessons a day with the surf camp. These lessons are either for beginner or intermediate surfers, so you will be placed in a group perfect for your ability. The surf camp provides all your equipment, and even lunch, so all you need to do is show up. Perfect for solo travellers, couples, or groups.
3- Surf Star Morocco Surf House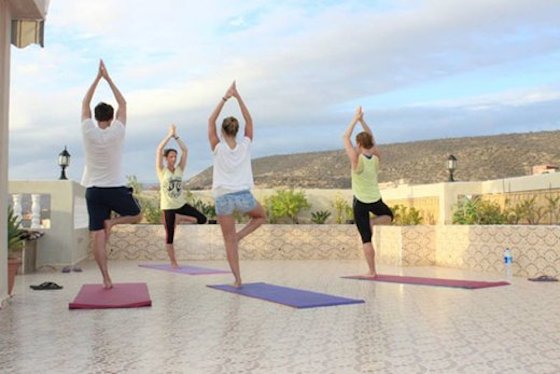 Surf Star Morocco Surf House
is a new accommodation that over looks Taghazout Bay, perfect for relaxing in between daily surf sessions. The house provides all your meals (except on a Sunday) and all your surf equipment needs, just book yourself into the surf sessions that suit your ability- whether beginner or intermediate as Surf Star is only 10 minutes drive from 5 great surf spots!
For an extra treat, when you arrive book onto the sunrise or sunset yoga classes held at the house for a good warm up, or stretch out post surf. Also make sure you make the most of the free surf photo feedback that is provided by your instructors as a tool to help your technique improve quickly.