If you are thinking of a surf holiday in Portugal then Ericeira should be high on your list. As well as having some of the best surf in Europe, Ericeira has a great choice of restaurants.

All are locally owned and there are no global or fastfood chains to distract you. The best dishes are of course Fish. Gambas (shrimp) is the town specialty but there is so much choice.

All the restaurants are small so we recommend ringing ahead to book rather than chancing it, especially on weekends and in peak season.

The restaurants in Ericeira are all child and baby friendly. Most are open for lunch and dinner. Dinner will start around 6pm, the busiest time being around 8pm. Here's a list of our choice of the best restaurants in Ericeira.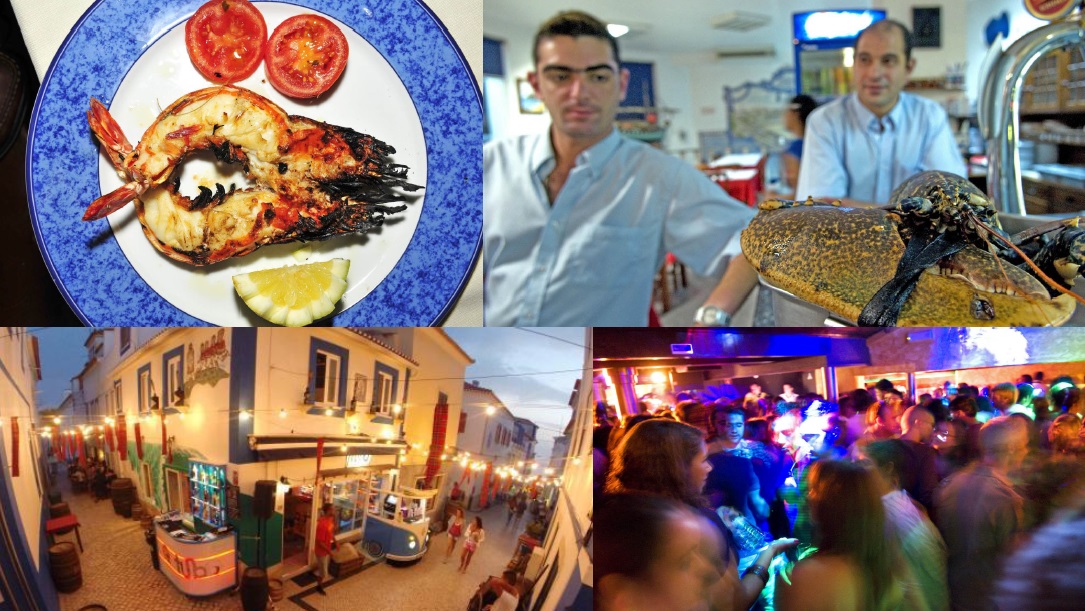 1. Tik Tak – +351 261 863 246
50 metres North of the main square. Always book in advance. The owner Pedro is a great host so make sure to mention Surfholidays and he may get you a better table! The Gambas are gorgeous, and he always has great fresh fish selection : bream (Dourado) and Sole in particular. Very reasonably priced. Outdoor & Indoor seating.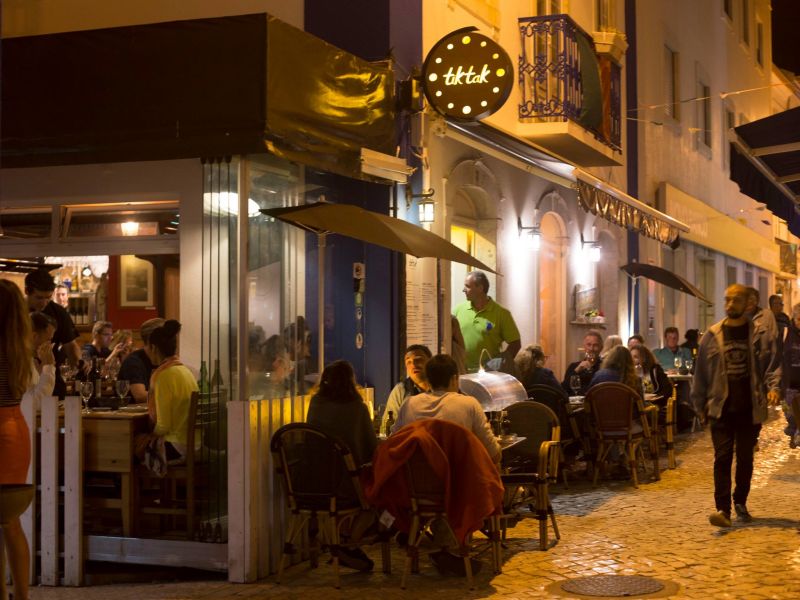 2. Tik Tapas
+351 261 869 235
On Rua Do Ericiera. Follow the road in front of the Pracos dos Navagantes and you will find it. Run by Pedro's brother Francisco. Delicious food similar to Tik Tak but in tapas form. Serves until 1am. Outdoor & Indoor seating.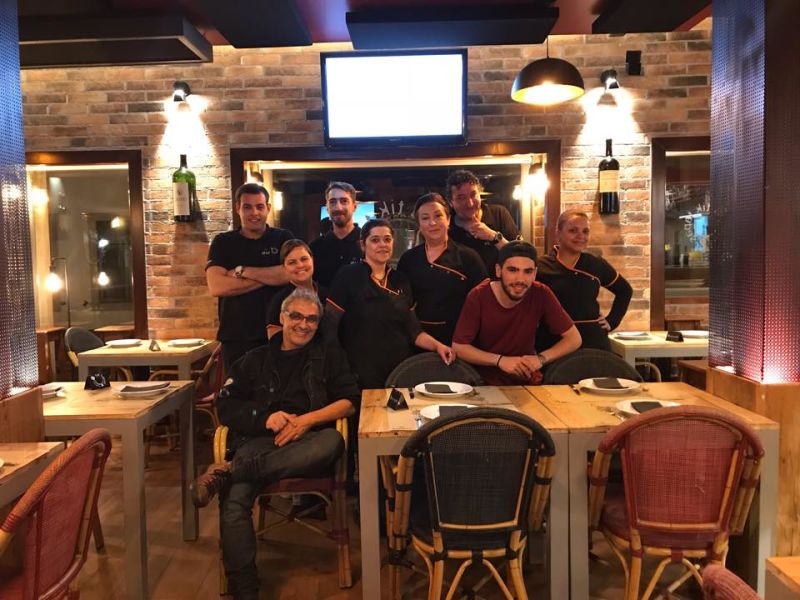 3. Funky
+351261 862 148
On Rua Do Ericiera. Run by Pedro and his family. Great buzz and Great cocktails also.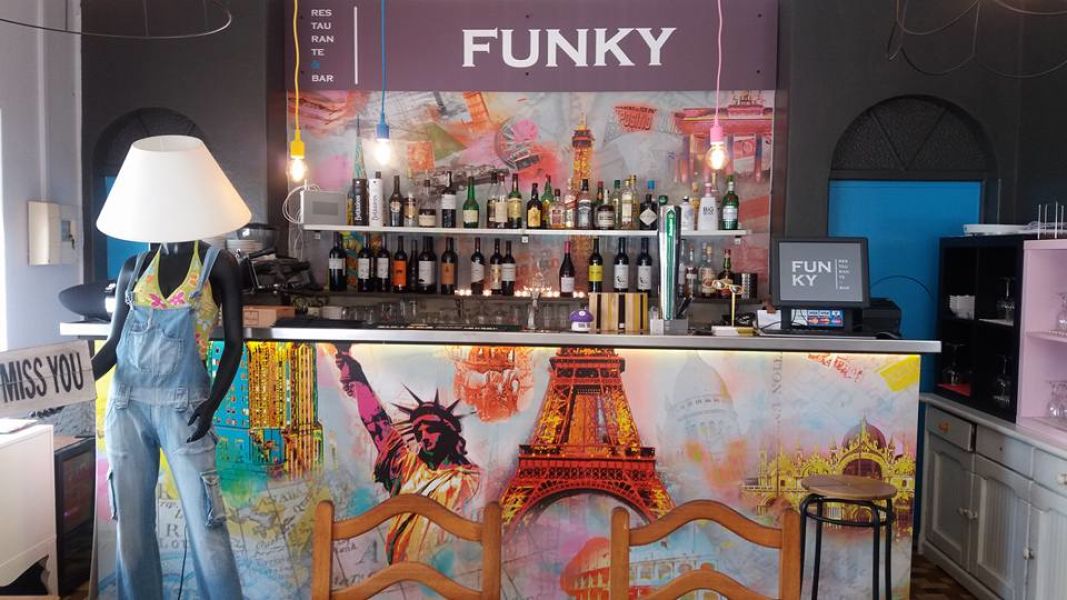 4. Canastra
+351 261 865 367
One of the best sea food restaurants in town – amazing cliff top views – Rua Capitao Joao Lopes. Run by Mario. His brother Lionel has opened up a steak restaurant nearby called Vigarista.

5. Prim
+351 261 865 230
North of the main square – close to Tik Tak. Run by Brazilain surfer Andre and his brother. Has a great outdoor terrace. Order steak on a hot plate and cook it yourself. Good fish also and believe it our not they have a great curry dish. They have a second restauramnt around the corner also worth a visit: Toca do Caboz

6. Na Onda
+351 913 516 675
On Foz do Lizandro beach. One of Ericeira best beach restaurants and does the most delicious Sushi in town. Also does fantastic salads and Pizza. Usually stops serving around 8pm.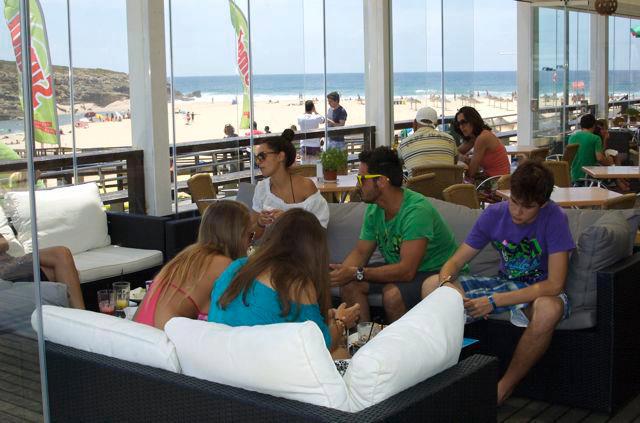 8. Mar D'Areia
+351 931 407 224
Rua fonte do cabo, by the big Mercado. Very local seafood restaurant run by Gigi. You pick your fish at the door.

9. Uni Sushi
+351 915 366 519
Also on Rua fonte do cabo but closer to town. More delicious Sushi. Great outdoor area.
9. Cervejaria 7 Janelas
+351 261 020 206
On Rua 5 de Outubro. Luis and his crew run a great restaurant with a great selection of beers.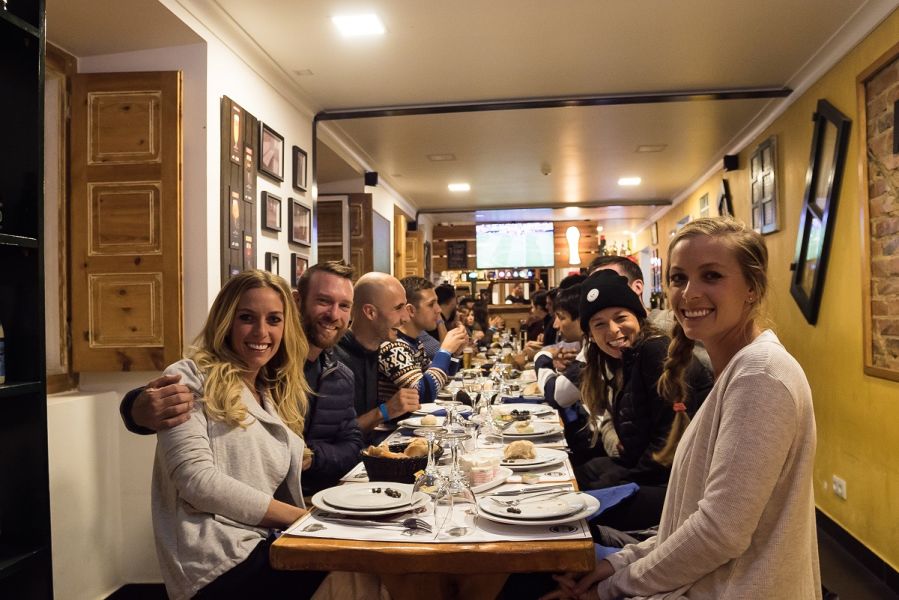 10. Pizza Mobile
+351910672284
A restaurant guide to Ericeira would not be complete without the best Pizza in town. Ruby by Jan & Pete. Located on the top of Sao Lourenco surf beach 5km north of town. Spend the evening having some beers & pizza while watching the sunset.

11. Brunch Me
+351 919 608 120
Located in the Villa Ana Margarida Hotel. One of the best places in town for brunch. And great dinners too. Ana will look after you very well.

A list detailing the best restaurant in Ericeira is always going to divide opinion so please explore and walk around and find one that suits you.