Surfing with your whole family is a lot of fun, and its even better when you can go on holiday to child friendly resorts with great surf spots close by. Surfing easy beach breaks with your children makes for some very funny experiences, and a lot of good holiday memories. So to help you on your way to booking your next surf trip with the crew, here are our recommendations for the best child friendly surf destinations in Europe:
1- La Marismas, Fuerteventura, Canary Islands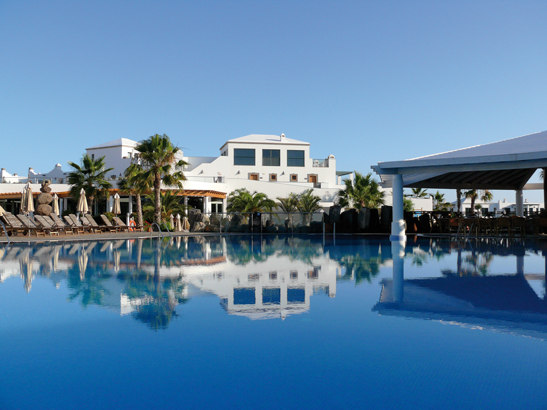 The hot Canarian island of
Fuerteventura
is a fantastic surf destination throughout the year, what with its consistent surf and sunshine. Kids love the open clean beaches, where they have lots of space to play, and there will always be a mellow surf spot working around the island that's ideal for learning to surf.
Stay at the 3*
La Marismas
self catering resort for a relaxed approached to holidaying. There is a free kids club, where they can paint faces, play games and sports; and when they're not being entertained by the English speaking hosts, there are swimming pools, tennis, squash and beach volleyball courts amongst others to keep them happy. So you can sit back and relax or plan your next surf session.
2- Vila Gale, Lagos, Portugal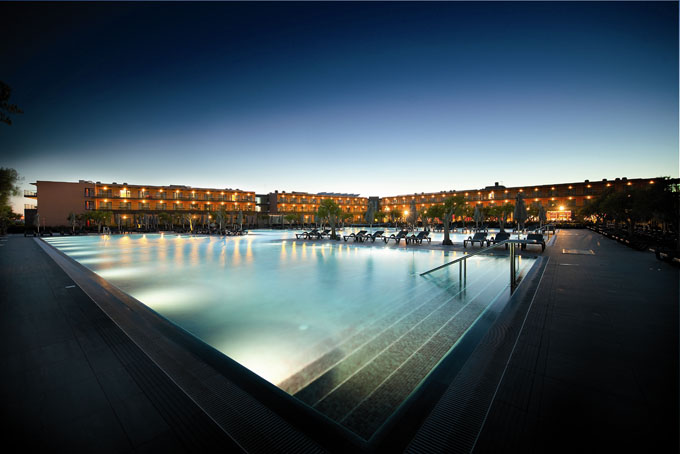 On the south western region of the Algarve coastline lies the ancient maritime town of
Lagos
. The stretch of coast boasts every type of surf break, so there will always be a beach perfect for all the family to enjoy and surf in its waves.
If you're looking for a touch of luxury for the whole family in Lagos, then the hotel
Vila Gale
ticks all the boxes. It has the biggest outdoor swimming pool in Europe (think 1000metres squared!), is just across from the beach, has tennis courts, indoor swimming pool, a games room, and even its own 1.5kilometre golf course. The Hotel is located on the 2.5kilometre stretch of Meia Praia beach, and only 7 minutes walk to the marina for when you want a stroll in the beautiful sunshine.
3- Ecolodges, Ericeira, Portugal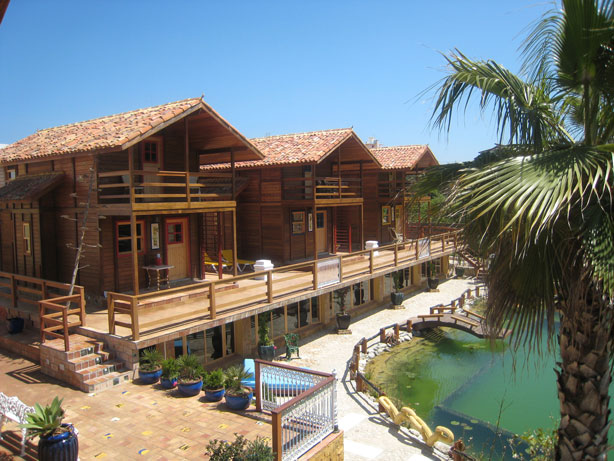 Ericeira
is renowned as one of the best surf destinations in not just Europe, but also the world. Its has the acclaimed title of being a protected surf reserve, so as you can imagine its beaches are beautiful with plenty to choose from regardless of you and your family's surfing ability.
To make your surf holiday really memorable, stay at the ecologically friendly
Ecolodges
in Ericeira (just 35 minutes drive from Lisbon airport). The beautiful self catered lodges can sleep up to 5 people, have a large BBQ area, pingpong and tennis tables, an ecological swimming pool, and are only 300 metres from the town centre and 600 metres to a great beach for swimming. They have a relaxed vibe, that's perfect for unwinding after a busy day of exploring the surf of the region.