I first surfed Nazaré in 2010, Al Mennie had been in contact with Garrett McNamara through email and he said he was in Europe, we suggested he came to Ireland but he insisted we visited him at this new spot he'd just started surfing called Nazaré.
I've been going back ever since.


Why Nazaré?
The unique thing about Nazaré is that it just gets so big with there actually being not that much swell. It is a really challenging wave in the fact that it's a beach so it's unlike most other big wave spots in the world which break in roughly the same place and are slightly more predictable.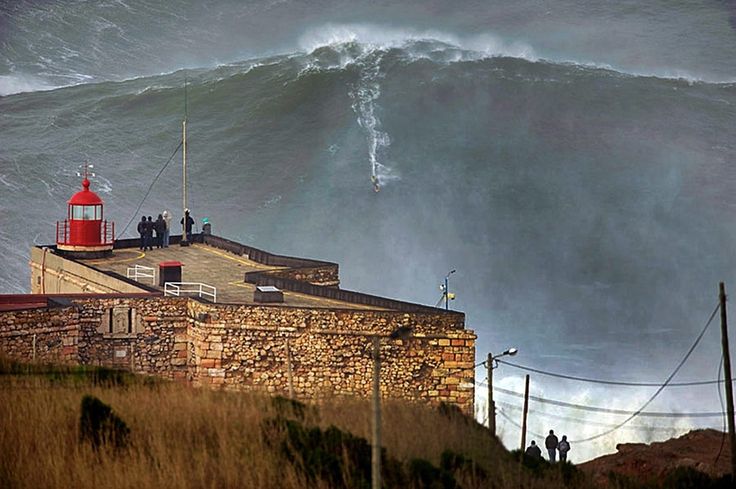 Nazaré always keeps you guessing and it's extremely hard to work out, which sort of keeps you coming back for more really. Obviously the waves aren't always huge or good all the time so we do get a lot of down time. I usually get into my training and my favourite session is to do circuits on the stairs from Nazaré town to the Sitio above, it's always sure to get the pulse raising and the views are epic. No better place to train in the world, or I haven't found one yet.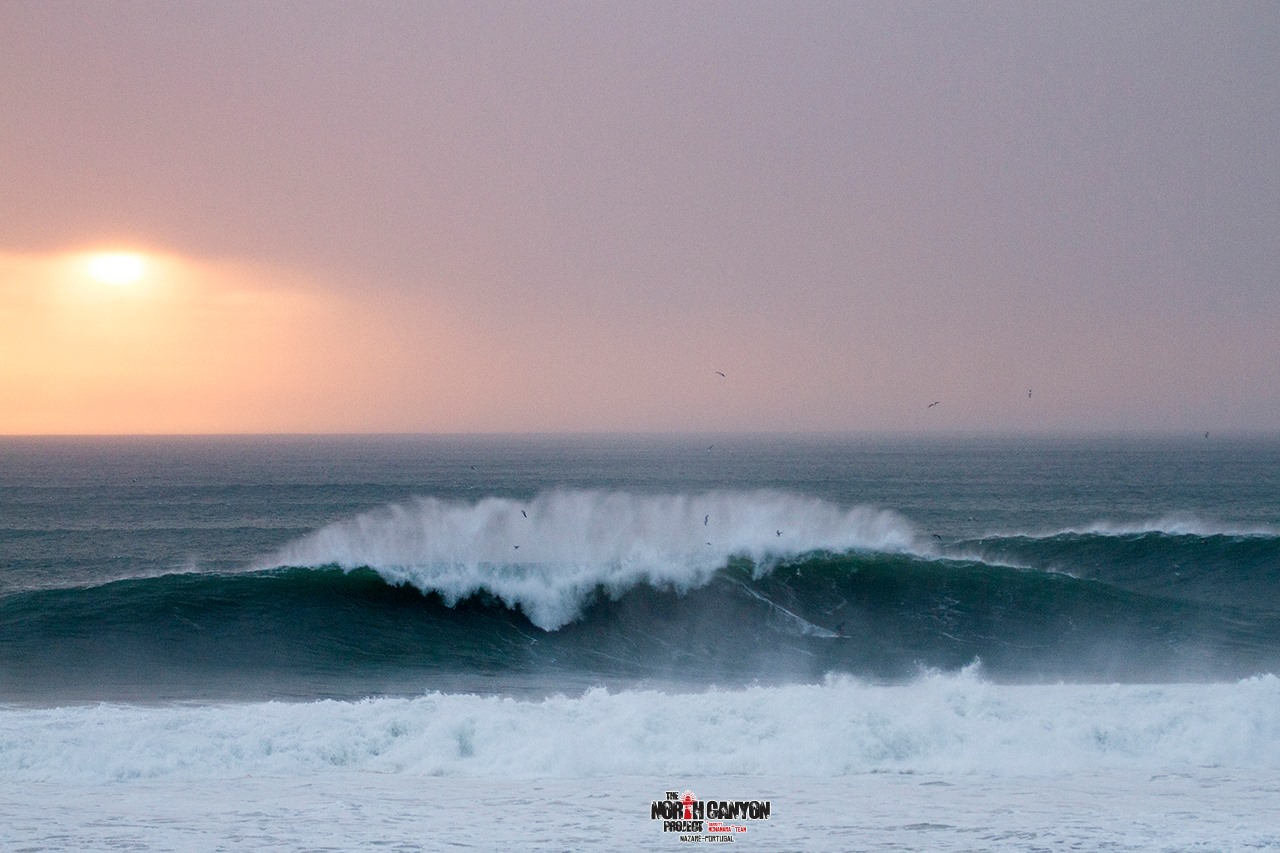 Big Wave Surfing
The thing about big wave surfing is you just can't do it alone, it just isn't safe. You need to be with other likeminded surfers who want to push the limits and surf the biggest waves possible. This keeps you all a lot safer but it also makes you push each other. So I suppose we all came together over a passion for big waves.

And in Nazaré we all hang out in Resturante Celeste which is situated on the promenade, she's like our Portuguese mamma and has looked after us since day one, and the food is amazing.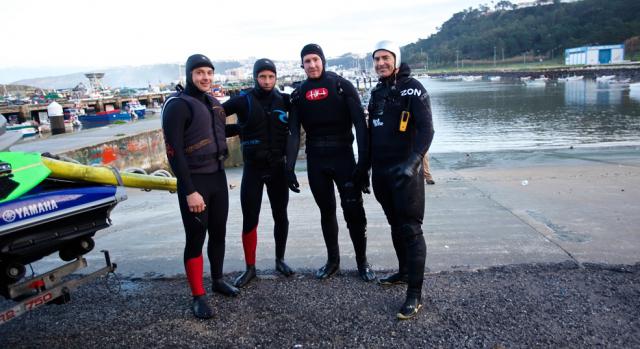 Andrew Cotton, Garret McNamara and crew pre-surf

What's Next?
I'm still focused on my surfing, pushing myself and to keep my big wave surfing progressing. The other key thing for me is that it remains fun and I'm enjoying myself. As well as my big wave free surfing I'd like to focus on the big wave contest side of things too which is always good to help you push it and see what other surfers are up too.

I was an alternate in the BWWT (big wave world tour) event at Punta Galea in Northern Spain back in December and managed to get into the main event but was unfortunate in my heat and didn't make it through to the semis. Hopefully I'll have the opportunity again.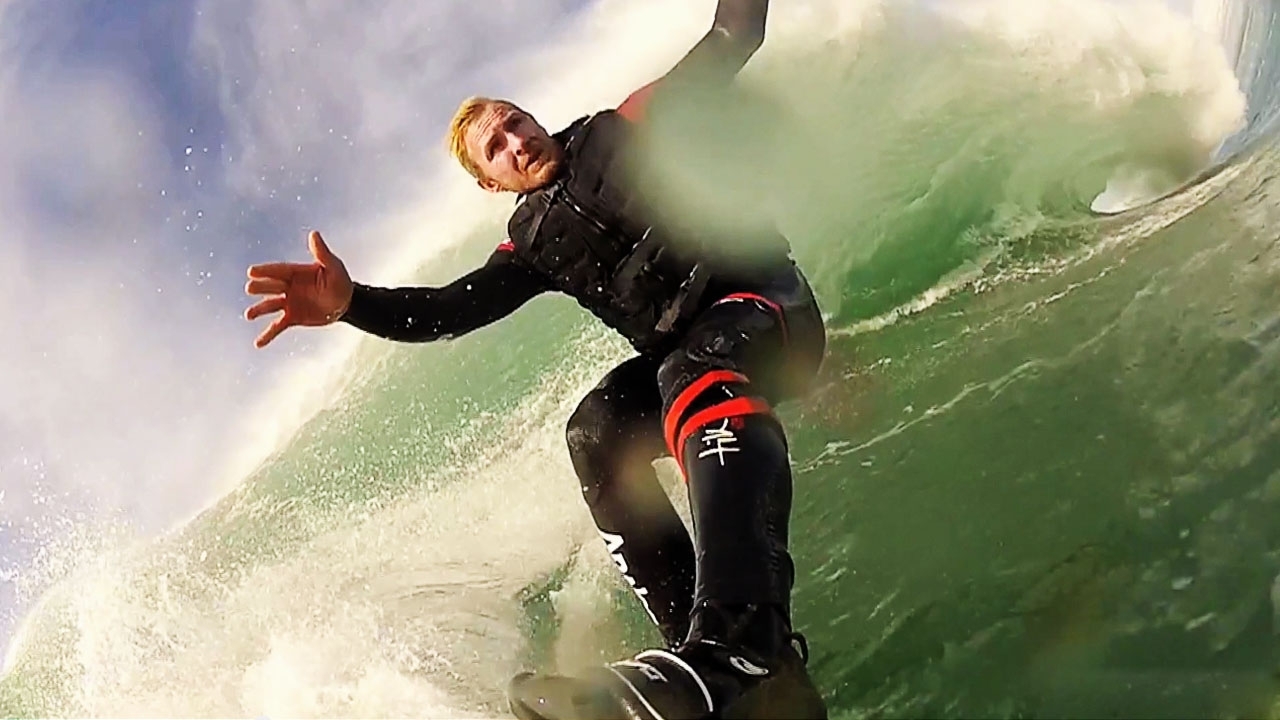 I also try and visit a few other spots when in Portugal and one of my family's favourites is Ericeira, there are loads of great beach bars and restaurants to hang out at and the waves are pretty epic too with lots of choice to surf, not just for me but also for my kids, which is always a bonus.