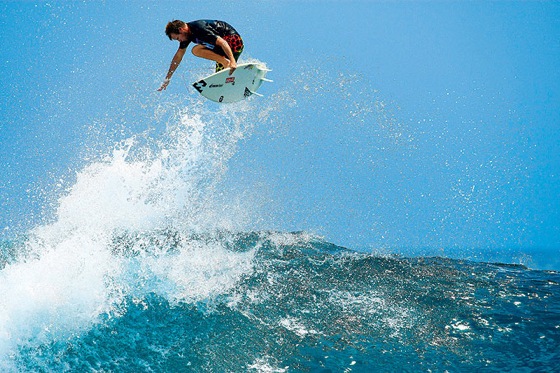 Name:
Taj Burrow
Nicknames: TB
Hometown: Yallingup, Western Australia/ Bali, Indonesia
Age: 32 (dob 2 June 1978)
Stance: Regular
Sponsors: Billabong, Firewire Surfboards, Von Zipper, Globe and Boost Mobile
One of the most respected and innovative surfers on the world championship tour, Australian elite surfer Taj Burrow has been pushing the boundaries of surfing since he joined the ASP's world championship tour in 1998.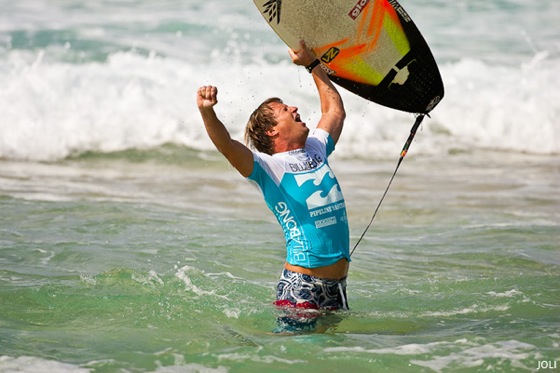 Renowned for his aerial and progressive maneuvers, Burrow is all about moving the sport of surfing forward. Yet in spite of Burrow's phenomenal ability to make throwing a superman look like a piece of cake, he has yet to win a world title. So what is it that drives this unique surfer?
Growing up in Western Australia and surfing since the age of 7, Burrow knows a thing or two about competition. However, whilst being a great competitor, it seems as though Burrow's focus isn't necessarily world domination. Burrow's attitude is refreshing in that he not only competes and does very well, but he makes a point of always bringing out the goods and surfing 100% in whatever the conditions are...
2ft and mushy, not a problem: micro jumps, airs, turns and sprays are in order. 20ft and barreling, yes please: arching cutback, carves and massive airs before disappearing into the barrel and then flying out. Burrow really does make the most of any wave.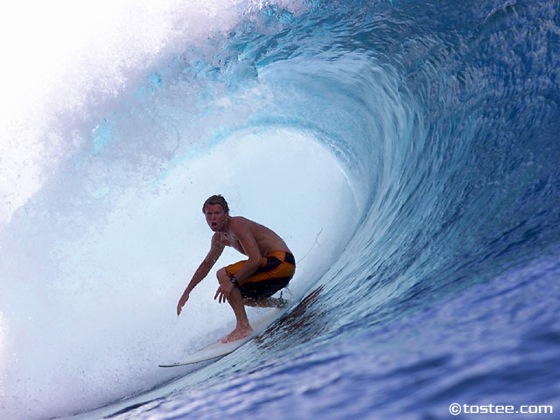 Currently sitting at spot number 2 on the ASP's world championship title race with 24750 points behind South African Jordy Smith with 28500 points, Burrow wont be giving up the chance for that elusive world title any time soon.
TB has been on fire for the past year or so. He won the Billabong Pro Pipeline last December, finishing the year with a bang... and then went on to win the Quiksilver Pro Gold Coast at the start of the year. None too shabby. Since his brilliant start to the year he hasn't quite managed to repeat his initial win, but he has certainly kept his spot in the rankings. What with the next stop on the tour coming round very quickly, Burrow will be one to watch as the Billabong Pro Tahiti gets underway next week.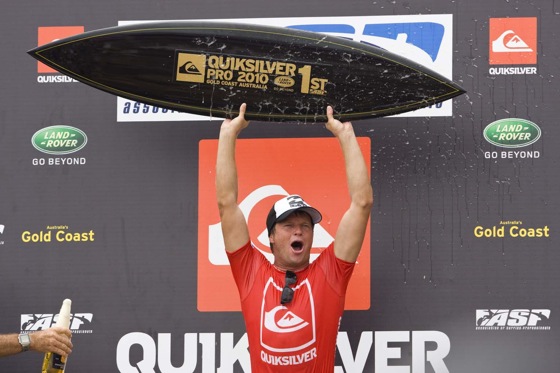 To get a feel for just how good Burrow is, check out some of Burrow's amazing tube and aerial moves in a slightly older but spot on clip from Billabong's film "Passion Pop".