The 4000km of Spanish coastline offers seemingly endless possibilities for the travelling surfer looking for the best Surf Camps Spain has to offer.
Combine this with a culture steeped in tradition, world-class cuisine and a generous sprinkle of good-quality accommodation, you'd be hard pushed to find anywhere better to embark on a thrilling surf adventure.
We break down 5 of the very best Spanish surf camps below: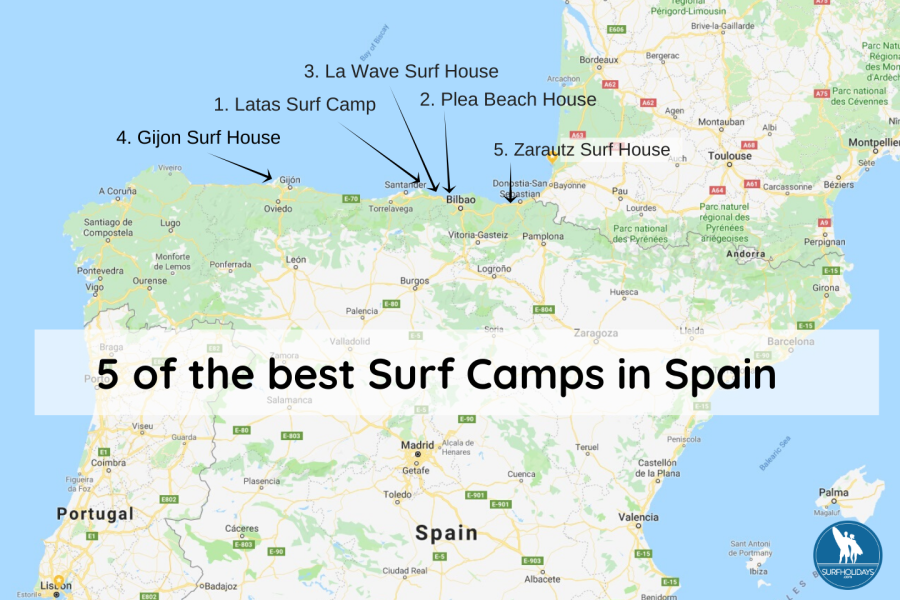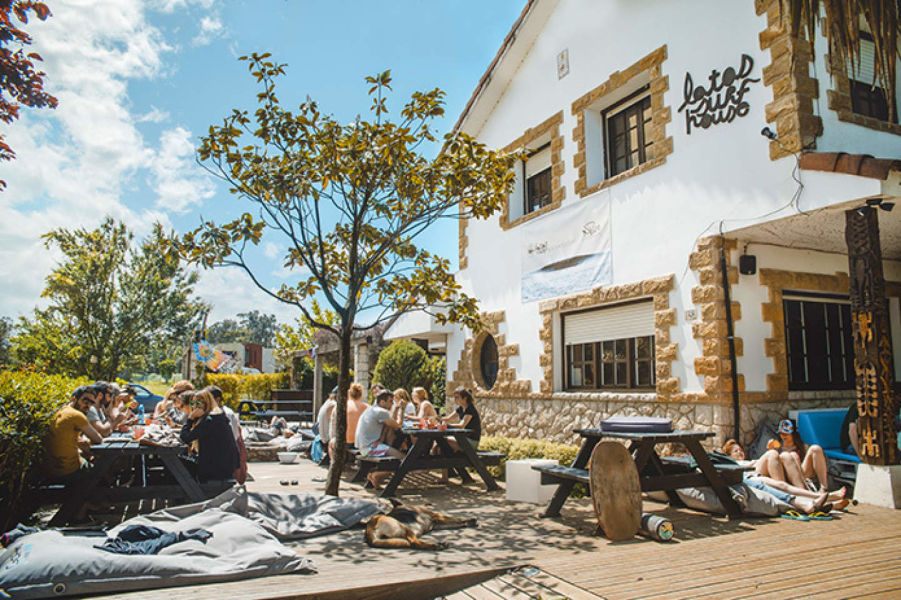 Latas Surf House is conveniently nestled between the two towns of Somo and Loredo. Just 5 minutes from Loredo beach, the relaxed atmosphere makes this the perfect retreat for travellers looking to spend some quality time catching waves. A range of accommodation is on offer and the house boasts its own surf school, bar and restaurant. Groups are also welcome and will be impressed with the quality of the common areas and chillout zones, perfect for recuperating weary arms after a day of heavy paddling.
Sleeps: 70
Location: Somo, Cantabria, Northern Spain
How to get there: 20 kilometres (20-minute drive) from Santander airport
Host: Carlos & Sofie
Surf available: Lordeo Beach is a large bay with a variety of peaks, nicely dissipating the crowds and sharing out the waves. Langre and Galizano are both 5 minutes drive away and offer quality A-framing sections and the option of tackling waves coming ashore over a reef.
Nearest Wave: Latas Surf House is 100 metres from the water at Lordeo Beach.
X-Factor: A vast range of facilities both onsite and nearby mean that even if it's flat, there's still heaps to do: horse riding, padel, kayaking, paintball, go-karting to name a few.
Deal: Surf & Stay 7 nights €429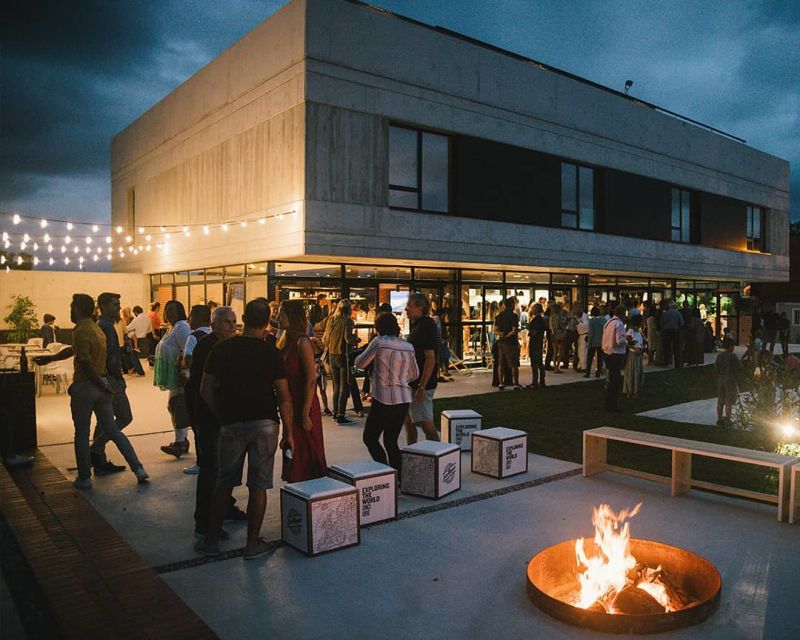 PLEA Beach House prides itself on being more than just another surf camp Spain option. Waiting for you is a community of active individuals who gather to share experiences and adventures. It is an integrating space where people of all ages come together to enjoy all the outdoors has to offer.
Sleeps: 160
Location: Loredo, Cantabria, Northern Spain
How to get there: 26 kilometres (30-minute drive) from Santander airport
Owners: Marian
Surf available: Loredo is a 2-minute drive from Playa de Somo, one of Northern Spain's most vibrant surf communities. Excellent facilities and fantastic waves make this a superb choice for a surfing getaway. Also close by are the thundering peaks of Santa Marina, Santander and Langre.
Nearest Wave: Playa de Somo is only 500 metres away.
X-Factor: Not just a place to lay your head, this unique accommodation is a setting to meet and enjoy the company of like-minded individuals, whether chatting over a drink in the cosy bar or swapping tricks on the inhouse skate park.
Deal: 8 Days Surf in Cantabria €380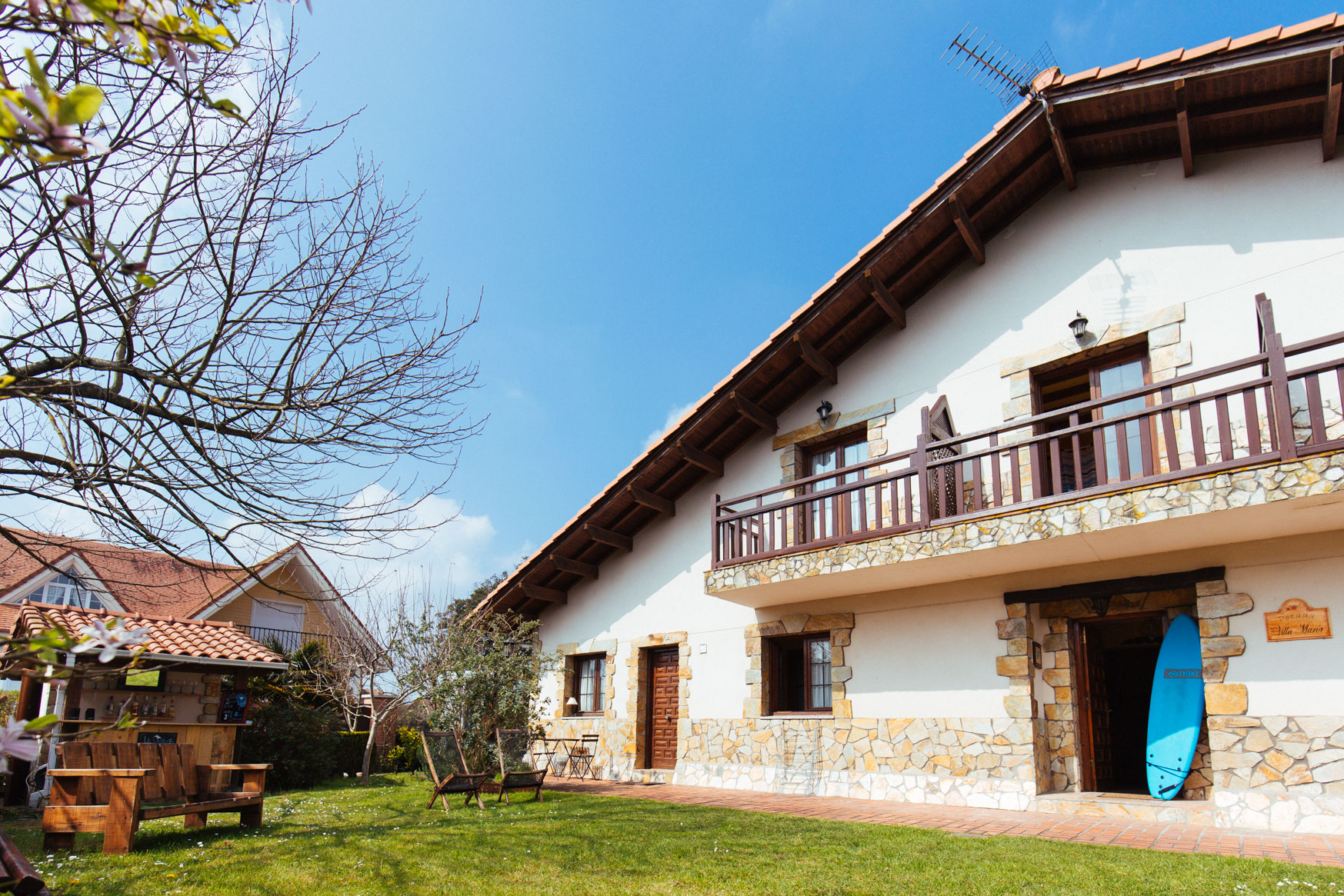 Sleeps: 20
Location: Somo, Cantabria, Northern Spain
How to get there: 20 kilometres (20-minute drive) from Santander airport
Owners: Ali
Surf available: Somo's main surf beach is Playa de Somo, a long white sandy beachbreak with many peaks that are ideal for both beginners learning how to surf and for intermediates surfers.
Nearest Wave: Step out of the front door straight onto Somo beach, it's that close!
X-Factor: The quality of accommodation and the proximity to the beach make this a magical place to connect with the ocean.
Deal: 7 night Surf Pack with Private rooms: €600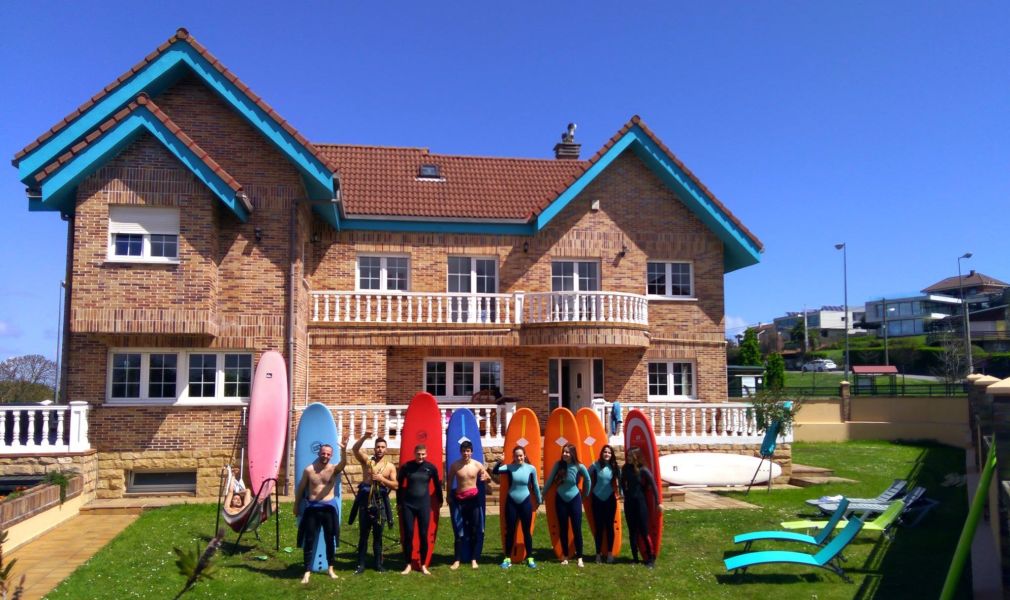 This beautiful coastal city famed for its maritime heritage and staggering 18th-century architecture allows you to combine surf camp adventures in Spain with a classic European city break. The high-quality accommodation at Gijon Surf House is not only affordable but perfectly equipped to cater for surfers looking to explore the sparkling surroundings.
Sleeps: 28
Location: Gijon, Asturias
How to get there: 30 kilometres (30-minute drive) from Asturias (OVD) airport
Owners: Alex and Alvaro
Surf available: A rugged coastline means that the adventurous surfer will be able to tap into empty unspoilt peaks, whilst San Lorenzo offers easily accessible waves for surfers looking to conveniently hone their skills.
Nearest Wave: San Lorenzo is a mere 50 metres from the front door of Gijon Surf House.
X-Factor: The vibrancy of Spanish city living coupled with Surf House chic, what's not to like?
Deal: 6 Night Malibu surf package: €349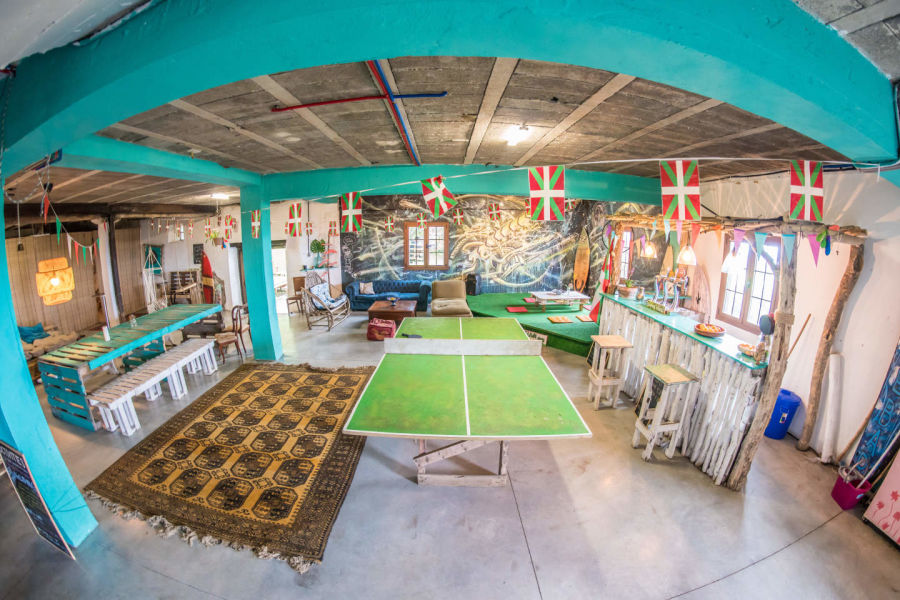 For those who like their surfing retreats to be tucked away in rolling mountainous hillsides, with unrivalled panoramic views over the North Atlantic Ocean, look no further than Zarautz Surf House. This converted farmhouse in the Pagoeta Nature Reserve is the ideal base for indulging in the finest Spanish waves, culture and countryside.
Sleeps: 35
Location: Aia, Zarautz
How to get there: 40 kilometres (40-minute drive) from San Sebastian airport
Owners: Adsy
Surf available: Setback from a coastline littered with a variety of breaks, the two closest options are Orrua and Zarautz. Orrua offers a short but punchy ride off the harbour wall, whilst Zarautz remains one of the most popular surfing beaches in the whole of Spain.
Nearest Wave: 5 kilometres from the ultra-consistent beach breaks at Zarautz.
X-Factor: Breakfast, lunch and dinner are included for your entire stay. But that's not all, the price of your trip also includes daily yoga sessions, two hours of surf instruction, equipment hire, hiking and party nights, you may as well leave your wallet in your suitcase!
Deal: All-Inclusive Surf & Stay €490
---
During the summer the warm water and variety of breaks make Northern Spain the perfect destination for the complete novice looking to try surfing for the very first time and the advanced rider hoping to chase down screaming hollow barrels. Remember to consider travelling in the shoulder seasons of May, September & October. A trip at this time of year can mean a lot fewer crowds.
The above surf camps are all in Northern Spain and are easy to access with major airports in Bilbao, Santander & Asturias. There are many more surf camps that were close to making the cut, including options further North in Galicia and down south in Cadiz.
Regardless of your surfing ability, the hospitality and expertise on offer from surf camps in Spain will guarantee that any trip is generously filled with exhilarating waves and good times.