The Lodge
The Lodge
Rua Dr. Fernando Andrea 20, 2705-332 Colares, Sintra, Portugal, Sintra, Portugal
Chat with a host who can help organise your trip...
The Place
Couples
Families
Groups
Solo travellers
A remodeled villa on a beautiful spacious 5000 sqm estate. Chose between single to , double to , family to rooms with ensuite bathroom and private terrace, mini to suite, or the poolside apartment. Includes a swimming pool, sauna, jacuzzi, yoga and fitness area, archery range, boule field, chill to out lounge, free Wifi.

Wide range of activities: surfing, climbing, mountain biking, yoga, hiking & bike rental
Location
In Praia Grande surf beach in the Sintra to Cascais Natural Park, only 10km from UNESCO world heritage Sintra and 40 km from Lisbon.
Reviews

Facilities

Options

Getting there

Surf Lessons

Waves

Terms
7 REVIEWS
Summary
Accommodation
Surf Lessons

Conor
Dublin, Ireland
November 2019
Travelled solo
How did you like the accommodation?
Really enjoyed my stay. The staff are great and really made me feel at home.
How were the surf lessons?
Very patient instructor, relaxed but focused classes. I definitely feel like I got value for money and improved over the course of my stay.

Richard
Surrey
October 2019
Travelled solo
How did you like the accommodation?
It was really good. Ralph (and his team) were really friendly and helpful. The rooms were really nicely decorated and the garden was beautiful. And to top it all the area is really beautiful and there's plenty of history and non-active things to do (if you are that way inclined!)
How were the surf lessons?
The surf instructors were really helpful and friendly too (better than last time), and they really looked after everyone. There was also a better ratio of instructors to pupils.

Michelle & David
Paris
September 2019
Travelled as a couple
How did you like the accommodation?
Great place to relax and let go. Your hosts will make all arrangements necessary for the kind of getaway vacation you like. If you want to relax and be alone, have a swim and jacuzzi, you can do that.
If you would like to enjoy local sporting activities like hiking, surfing, mountain climbing/biking or yoga, all this can be arranged for you by the knowledgeable and competent staff. I loved the hiking trails and breakfasts.
- Less Reviews

Claudio
Switzerland
August 2019
Travelled as a couple
How did you like the accommodation?
Very nice location close to the beach. We just have come back from a marvelous vacation where we stayed for one week at the lodge. Ralph and Fabian, the owners, were wonderful hosts always making sure that everything was perfect. We definitely enjoyed staying there with our little 16 months old daughter.
The lodge offers a nice pool with surrounding, jaccuzi and sauna. Every morning we were served with a healthy and very tasty breakfast. The lodge is perfectly located. within 10 minutes walk, Praia Grande beach can be reached which offers good surf and beach life. There are so many activities one could do in that area. Surfing, climibing, biking, horseback riding and even yoga classes which are offered directly in the lodge.
To make a long story short, we really enjoyed our stay at the lodge. The rooms are clean, tidy and nicely furnished. Perfect location for families and singles. We definitely will come back

Moritz
Germany
July 2019
Travelled with family
How did you like the accommodation?
The Lodge is fantastic. We had the family room and the single room, both with private bathrooms. Beautifully renovated, very comfortably furnished, well-kept common areas, friendly staff and guests. We had everything we needed to cook and grill and even enjoy a jacuzzi. The only downside is the location: the walk to the beach is a bit too far and difficult to get to by foot, especially with a small child. We couldn't just spontaneously decide to go surfing and grab a board.
How were the surf lessons?
Big Caveat: Surfing conditions were generally not good while we were there (early July). Nonetheless, the instruction / classes could be improved. Groups were too big, and beginners were grouped together with people with more experience. The instructors, while friendly, did not really coach us individually at our level.

Mark
Dubai
July 2019
Travelled solo
How did you like the accommodation?
Elegant Simplicity. The Lodge has been completed to a very high standard, which at first, due to the simplicity of the surrounds, may not be apparent. On inspection the materials used in the individual bedrooms, converted from the Villa stables of yesteryear, are beautifully made and matched together. Driftwood picture frames are placed throughout the Lodge with a variety of relaxing images; polished cement floors in bedroom and bathrooms blend with glowing natural wood shelving and modern chrome bathroom fixtures.

The grounds of the Lodge are extensive, allowing a person to wander off and enjoy some peace and quiet in a corner of the beautiful garden; alternatively areas such as the pool, the yoga space and the communal lounge and patio make it easy to congregate and share the days story.

Whilst I used the Lodge for its ease of access to surfing Praia's Grande and Pequeno the hosts have made every effort to bring all the natural charms of the area to their guests. Aside from surfing their are local experts on climbing, mountain biking, yoga and more are all available. But how about those times when anything but exercise is desired?

Again the staff came to the rescue, suggesting great local restaurants at night and cafes during the day, or informing you how to reach the many Sintra and area attractions from history. Rather than go on and on I should simply say, "It was great, and I look forward to being there again.

Sally
UK
June 2019
Travelled with family
How did you like the accommodation?
The Lodge- everything you could ever want from a holiday. We had an amazing stay at The Lodge itself is set inside a walled garden, well maintained and looked after with the most beautiful well established trees and plants. My children had plenty of space to explore and play and, for me, there was plenty of relaxing areas to chill and soak up the atmosphere. We used the pool twice a day which was always clean and great fun.

The interior of the accommodation and main house was always immaculately clean and is stunningly furnished. Stylish recycling of wood and cork have been used and it reminded me of a beautiful pousada where we once stayed in Paraty Brasil. Our room was incredible,very comfortable bed, fabulous shower and the attention to detail was impeccable. I noticed every room was different and unique but with the same stunning rustic theme running through out. The common kitchen was extremely well equipped and large enough to cook for 20! The main house has good internet connection and is very comfortable and relaxing. Breakfast was served between 8 and 10 with a beautiful buffet with the option of making a healthy and substantial lunch from it.

The owners and staff were extremely friendly, helpful and knowledgeable about the surrounding area. Any activity you wish to do is no problem for them to sort out. The beach Praia Grande is a 10 minute walk and it was perfect for me to have a quick surf in the morning before spending the day with my family. The coastline is beautiful and unspoiled with miles and miles to explore.

I can recommend the trip that we did, we took the old tram,which leaves not far from The Lodge,up to Sintra,very cheap and thoroughly enjoyable 10 Euro for 2 adults and 2 children. Then we took a 'hop on hop off' bus up to the Moorish Castle and Palace Pena. Breathtaking views and historically very interesting. The bus ticket was valid for 2 days as there is so much to visit and explore up there,with a high wire course through the trees. We stopped in Old Sintra for food and wine and found an amazing outdoor restaurant next to the Paris Square,the atmosphere was buzzing with happy friendly people then a short taxi ride back down to The Lodge costing only 13 Euro.

To arrive back at The Lodge and have the option of a hot tub,sauna or pool (or all 3) was a perfect end to a perfect day. The Lodge,I believe,has something to offer everyone of all ages,a great balance of an activity driven holiday with a positive,calming and relaxing feel to it. We are already planning a return trip. Its always good to mention at least one negative point or people tend to think the place is too good to be true, I did find one, at night time the pool was in the shade!!! That's all I could find
+ More Reviews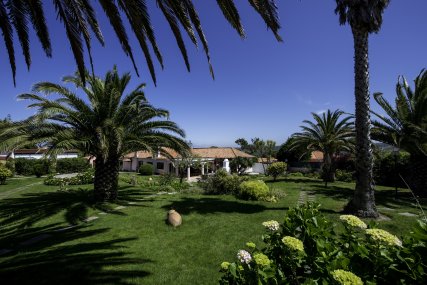 Single Room
Room Type: Private
Sleeps:

1
Single rooms feature a big bed (140cm), ensuite bathroom and a terrace.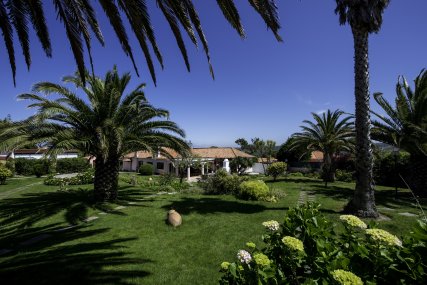 Double Room
Room Type: Private
Sleeps:

2
Double rooms feature a double bed, ensuite bathroom and a private terrace.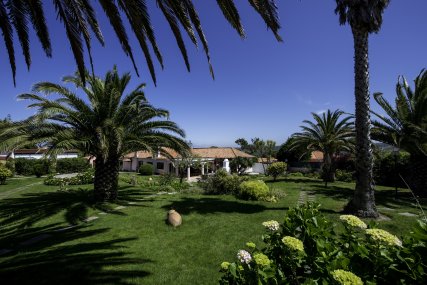 Twin Room
Room Type: Private
Sleeps:

2
Twin rooms feature two individual beds, ensuite bathroom and a private terrace.
You can never get lost
When you book you will receive our confirmation email with full travel directions of how to get to us.
We don't provide airport transfers but you can book one easily here: Airport Transfers
- Nearest Airport: Lisbon
- Distance from Airport in kms: 40
- Time from Airport in a car: 40min
- There is a train from the airport
- There is a bus from the airport
Come Surf With Us
Surf Lessons can be added in the booking steps if they are not already included in a package.
Instructors
Long sandy beaches, little bays, rocky reefs: our region offers a big variety of waves, thus attracting all levels of surfers.

Main Surf Beach: Praia Grande, Praia das Macas, Praia do Guincho, Praia de Carcavelos are our main surfing beaches.
Surf Lessons we offer:
Kids Surf Lessons
Minimum age for kids is 8. Our instructors are well experienced in working with kids. Material and transport to/ from beach are included. 1 session of 2 hrs per day. A second session can be booked at our place.
Beginner Surf Lessons
Our lessons consist of 1 lesson of 2 hrs per day and include material and transport to/ from the surf beach.
A second lesson per day can be booked at our place.
Intermediate Surf Lessons
Our lessons consist of 1 lesson of 2 hrs per day and include material and transport to/ from the surf beach.
A second lesson per day can be booked at our place.
Advanced Surf Lessons
Our lessons consist of 1 lesson of 2 hrs per day and include material and transport to/ from the surf beach.
A second lesson per day can be booked at our place.
Yoga
In addition to surfing, a daily yoga evening class can be booked. For those just interested in yoga, a morning class is available too.
Praia Grande
Level: All Levels
Open beach with powerful waves. Best in summer when waves break in the small to medium size range.
Praia Pequena
Level: All Levels
A small beach at the bottom of steep cliffs. Works in the same conditions as Praia Grande, but is usually less crowded and therefore one of our preferred beaches for our surfclasses.
Praia das Maças
Level: All Levels
A small nice beach in the next village with rocks to both ends, but good and safe for teaching in the middle.
Carcavelos
Level: All Levels
A 30min drive to the south is the famous beach of Carcavelos, where surfing in Portugal started decades ago. As it is close to Lisbon, it gets very busy in the summer, but is a good option in spring/ early summer and autumn, as it is sheltered from the big swells and provides good conditions for beginners and advanced alike.
Costa de Caparica
Level: All Levels
Driving across the river of Lisbon, you find the more gentle waves of Costa de Caparica. An endless beach, interrupted by jetties, produces nice, softer peeling waves all year round. Very good for beginners and intermediates!
Surf conditions in Sintra:
Beginners:

JAN

FEB

MAR

APR

MAY

JUN

JUL

AUG

SEP

OCT

NOV

DEC
Intermediates:

JAN

FEB

MAR

APR

MAY

JUN

JUL

AUG

SEP

OCT

NOV

DEC
Advanced:

JAN

FEB

MAR

APR

MAY

JUN

JUL

AUG

SEP

OCT

NOV

DEC
Rain
Wetsuits
JAN/FEB
MAR/APR
MAY/JUN
JUL/AUG
SEP/OCT
NOV/DEC
---
Sintra's two main beaches are
Praia das Macas and Praia Grande
. Both are perfect beginner/intermediate beaches and are some of the most consistent surf beaches in the whole Lisbon-Sintra area. North and South of these beaches are many small coves and beautiful hidden beaches that provide any exploring surfer with plenty to get excited about!
Close by is
Praia Guincho
, a spectacular long beach with different peaks, perfect for learning and can get big and windy in the afternoon, so morning is always the best bet here.
Ericeira
is only 30 minutes drive and is definitely worth a day trip at least, it has dozens of surf beaches to offer including the famous point break Ribeira D'Ilhas and also the relaibale beach break Foz do Lizandro.
Further South is Cascais and Lisbon with an endless supply of different surf beaches for all standards.
Come Surf Sintra with us!
PAYMENT
A small deposit is required to secure your booking.
Your balance is due to the property 10 days before arrival. The Property will contact you to collect payment. If you book within this 10 days then the property will contact you shortly after you book to collect the balance.
CANCELLING YOUR BOOKING
To cancel go to the MyAccount section and log in or register and you can cancel from within your account.
Your deposit is non refundable but can be used for the same property/surf school within one year of your original booking.
You may cancel your booking without any fees applying until 10 days prior to arrival.
The Surfholidays Advantage
Easy messaging with a local surf host & expert to plan & book your dream surf holiday
1 Customize your surf trip with the help of a local surf host
Surfholidays has handpicked the world's top surf camps, accommodation & surf schools so you will have peace of mind and an unforgettable trip that meets your exact requirements.
2 Secure & easy booking
You can book instantly or message a host directly & request a custom option. Once you are happy with the trip, you can easily book via Surfholidays' secure payment platform.
3 Support before and after your trip
Our team at Surfholidays and your local host onsite are available before and during your trip to ensure things run smoothly.
4 Authentic travel experiences
Surfholidays hosts ensure that you will have the best experience based on up-to-date local insights. On top of that, the vast majority of your money will go straight to support and grow local surf towns.
Surfholidays offers a 100% satisfaction guarantee
If you are not fully satisfied, we'll work with you to make it right.