Los Santos Province

SELINA SURF CLUB PLAYA VENAO
SELINA SURF CLUB PLAYA VENAO
Playa Venao, 1, Las Escobas del Venao - Los Santos Province, Panama
Chat with a host who can help organise your trip...
Arrival is only accepted 1 day in advance. Make sure your arrival date is on or after 8th August 2020
Explore our Available Surf Packages
The Place

Shared & Private room options
Couples
Families
Groups
Solo travellers
SELINA SURF CLUB PLAYA VENAO
ONE OF THE GREATEST SPOTS FOR SURFERS IN PANAMA
Commonly referred to as "heaven on earth", Playa Venao's seemingly endless stretch of soft white sand, candy coloured houses and unique boutique boho designs serve as the perfect setting for surfers, beach to goers, yogis, adventurers and general lovers to of to life to assemble in pure tranquillity and bliss.

Now with Selina Venao in the mix, this setting seems even more surreal than ever! Located right on the beach, complete with an outdoor pool and water sports galore this jaw dropping setting is the perfect place to enjoy life in all its beachy glory.
Here, like all of our locations, we go out of our way to help you experience all the awesome activities Venao has to offer. Whether you want to zip to line through the jungle or explore the hidden white to sand islands of Pedasi, we've got you covered.
Location
Selina Venao is perfectly positioned to capitalize on one of the best surfing spots in the world. Here, happiness comes in waves. Stay in our dormitories, standard, private, or deluxe rooms.

Come for the outdoor pool and water sports galore at this jaw to dropping setting. Need a break from the water? Zip to line through the jungle or explore the hidden white to sand islands of Isla Iguana nearby.
Reviews

Facilities

Room types

Getting there

Surf Lessons

Waves

Terms
6 REVIEWS
Summary
Accommodation
Surf Lessons

Ellie
London
November 2019
Travelled as a couple
How did you like the accommodation?
The staff are very kind and attentive. It's a wonderful place where everything is clean and well taken care of. A nice place to spend some down time and learn to surf while exploring Panama
How were the surf lessons?
Waves were a mix - good fun some days and bit messy on others. There was one instructor for about every 6-7 students. Nuno took great care in looking after the group and is an all around cool guy. The beaches change on a daily basis depending on the tides. After a few beginner lessons I was advised to try the intermediate. I was hesitant at first but am really glad that I did because I didn't feel out of my depth and caught my best waves by far. It was an incredible experience.

Erika
Copenhagen
October 2019
Travelled as a couple
How did you like the accommodation?
Everything about my stay at Selina was perfect. The location and sea-views were just amazing. I stayed in the Private room, which was really nice. The bed was really comfortable and the shower facilities were excellent. The staff were all so friendly and accommodating. Right from the start I was made to feel right at home. The atmosphere in the shared areas was always so relaxed, ideal for staying in holiday mode.

The town itself was beautiful, full of really nice cafes, bars and restaurants. I really enjoyed the sea food everywhere, which was incredibly fresh and delicious.

I would highly recommend visiting and when you do, you MUST stay at Selina!
How were the surf lessons?
Very relaxed and enjoyable. They took very good care of us when the current was a bit strong and the waves a bit high. A great experience for the both of us.

Nikolay
Germany
August 2019
Travelled solo
How did you like the accommodation?
The staff mostly students, so service level is not on top. But it is friendly and ready to help. Playa Venao have got not too much things to do but surf.
How were the surf lessons?
Surf lesson last 1 hour, but u can use board by your own for all day long. That is good option!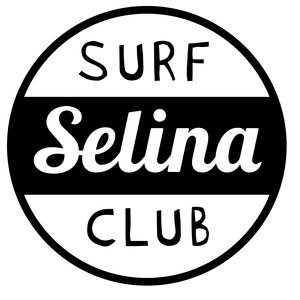 Reply from Selina Team
Thank you for your feedback Nikolay! It was great to have you in Selina Venao! We hope to see you soon in another Selina, in Latino America or Europe!
- Less Reviews

Olguita Rayna
Panamá
June 2019
Travelled with friends
How did you like the accommodation?
Es hermoso!
Un lugar mágico! Todo el mundo tiene buena vibra, desde el staff hasta los otros huéspedes. El hotel es hermoso, muchos colores y detalles diferentes que lo hacen único. El restaurante me encantó! Probamos los patacones con humus y guacamole y los pinchos de pollo, realmente deliciosos, muy buenas porciones. De tomar los gin tónics, la limonada y el smoothie de sandía muy ricos. El ambiente en la noche buenísimo, buena música y la cocina cierra tarde; La playa es hermosa, además tienen piscina. Las habitaciones cómodas y limpias. En el hotel tienen una tienda donde venden ropa y accesorios, además en recepción tienen snacks, desodorante, toallas sanitarias y otras cosas de cuidado personal. Me encantó!! Quiero regresar muy pronto.

Jose
How did you like the accommodation?
Un lugar perfecto
El ambiente desde el primer minuto fue genial. Nos gusto mucho que todo fueran relajado y el personal es muy atento. Alquilamos tablas de surf y la pasamos muy cool. Lo recomiendo 100% para unas vacaciones.

Pedro Bossa
How did you like the accommodation?
Buena Vibra 2017
Así empezamos el 2017, en este lugar mágico y muy lleno de energía. Donde tuvimos la oportunidad de dejar todo lo malo del 2016 y recibir todas las bendiciones para el 2017 en una muy buena fiesta que realizó el team de Selina.
Con respecto al lugar todo excelente con buena comida, buenas música, buenas tablas para surfear o hacer paddle y con instructores de surf que de seguro lograrán que te pares en tu primera ola y así recibir todo lo bonito de lo mágico de playa venao.
+ More Reviews
Number of people: 120
Additional Fees:
VAT 10%
Extras:
Extra beds (not available in deluxe rooms, teepees, private rooms with shared bathrooms or dorms ) extra cost $15 per bed per night
Pet friendly only in private rooms, $10 per pet per night (taxes included)
Towels service $1 service +$4 deposit (only for dorms)
Yoga lessons $3 Guests and $5 Visitors
Key deposit $5 for dorms, $10 for tepees
Weddings service
You can never get lost
When you book you will receive our confirmation email with full travel directions of how to get to us.
We don't provide airport transfers but you can book one easily here: Airport Transfers
- Nearest Airport: Panamá City and Pedasí (50min)
- Distance from Airport in kms: 350
- Time from Airport in a car: 5hrs
- There is no train from the airport
- There is a bus from the airport
Come Surf With Us
Surf Lessons can be added in the booking steps if they are not already included in a package.
Instructors
SELINA SURF CLUB PLAYA VENAO
Selina Surf Club Playa Venao is located just in Playa Venao, this spot catches just about any swell, so it is a good bet when there is little or no surf anywhere else. It is best surfed at medium to high tide. At low tide, it tends to close out. Also, on swells over 8 to 10 feet, it tends to close out.
Nearby spots: Cambutal, Playa Guanico and Boca de Oria
Main Surf Beach: Playa Venao
Surf Lessons we offer:
Beginner Surf Lessons
2 hours, Surfboard included. Student ratio: 1/4. Key concepts:
Beach safety
Positioning yourself correctly both on the surfboard & in the ocean
How to paddle, pop up & ride your first wave in the broken white water waves
How to get "out back" to the gree unbroken waves & ride them to the beach
How to play with speed & Turn in both directions
You will learn about rips, tides & surfer etiquettes
Intermediate Surf Lessons
2 hours, Surfboard included. Student ratio: 1/4. Key concepts:
How to paddle out through waves-acquire advence turtle rolling & duck diving skills
How to pisition yourself correctly in the line up
How to catch unbroken waves
Improve your timing
Taking the drop
Learn to turn (backside & frontside) and slow down on your board
How to read the ocean, to get the best waves, rips and current
Advanced Surf Lessons
2 hours, Surfboard included. Student ratio: 1/4. Key concepts:
How to paddle out through waves-acquire advence turtle rolling & duck diving skills
How to pisition yourself correctly in the line up
How to catch unbroken waves
Improve your timing
Taking the drop
Learn to turn (backside & frontside) and slow down on your board
How to read the ocean, to get the best waves, rips and current

Private Surf Lessons
2 hours per day. Surfboards included.
Lessons for your level

Surf Guide
Surf guidings are perfect for you as it include transport to/from beaches with the best conditions for your level. Our staff are here to accommodate all your needs & are equipped with the best local knowledge as well as passion for surfing.
SUP Lessons
2 hours, Surfboard included.
Playa Guanico
Level: All Levels
Waves at Guanico tend to be bigger, yet less powerful than those at Playa Venao. Sets are long, giving you plenty of room to work on your balance or experiment with some fancy footwork. The water is virtually empty– it's not uncommon to have the whole beach to yourself at Guanico. On the rare days when Playa Venao isn't firing, however, you can expect to see in to the to know surfers head over to Guanico.

The beach is fairly untouched, though there are a few small ranchitos to hide from the sun and an awesome, inexpensive restaurant called "Guanico" where you can fuel up between surf sessions.

The Guanico Beach Break works at all tides. It starts working at about a 1.5 foot swell, and has numerous peaks from which to take off. You can find it to the front of where you'll pull up to Guanico (you'll be able to spot it fairly easy.)

Walk down to the far right from where you pull up and you'll find the Guanico Point Break. This one starts working at around a 4 foot swell, and works best at low tide.
Playa Cambutal
Level: All Levels
The first point break, 411 (or Cuatro to once), which works best at high tide, while the other point break, Cuatro Secreto, is best at low tide. If you time your excursion correctly, you can hit both spots in one day. In fact, this is the best way to surf Cambutal, as each point break is powerful and short to lived, working best an hour before and after their respective tides.

For example, if low tide is in the morning you can drive to Cuatro to Secreto first, surf through low tide, then have lunch, rest, do some sight to seeing, and hit up Cuatro Once in time for high tide.

Or, if high tide is in the morning, go vice to versa: Start at Cuatro to Once, surf through high tide, then eat, rest, and get to Cuantro Secreto for low tide.
Surf conditions in Los Santos Province:
Beginners:

JAN

FEB

MAR

APR

MAY

JUN

JUL

AUG

SEP

OCT

NOV

DEC
Intermediates:

JAN

FEB

MAR

APR

MAY

JUN

JUL

AUG

SEP

OCT

NOV

DEC
Advanced:

JAN

FEB

MAR

APR

MAY

JUN

JUL

AUG

SEP

OCT

NOV

DEC
Rain
Wetsuits
JAN/FEB
MAR/APR
MAY/JUN
JUL/AUG
SEP/OCT
NOV/DEC
---
PAYMENT
A small deposit is required to secure your booking.
Your balance is due to the property 7 days before arrival. The Property will contact you to collect payment. If you book within this 7 days then the property will contact you shortly after you book to collect the balance.
CANCELLING YOUR BOOKING
To cancel go to the MyAccount section and log in or register and you can cancel from within your account.
Your deposit is non refundable but can be used for the same property/surf school within one year of your original booking.
TERMS AND CONDITIONS Check-in is at 3 pm. If you arrive in the early morning you'll be more than welcome to chill in the common spaces, have some breakfast, use all of our facilities or just store your luggage with us and go exploring around the town while you wait for your room to be ready Check out is at 11 am, but we will keep your bags for free all day long if you need us to Smoking is not allowed inside bedrooms. In case you omit this rule $300 USD fine will be applied for smoking. AGE RESTRICTIONS Guests must be 18 years or older to stay in shared dorms. Please ask us for our children policy Please ask us for our pets policy CANCELLATION POLICY Cancellations or modifications must be made by 3:00 pm (in your destination's time zone) at least 3 days prior to arrival. Cancellations made after the given period and no-shows will incur a one-night cancellation fee, plus tax. BOOKING CONDITIONS To fully confirm the booking we ask for a credit card number as guarantee. A deposit will be charged to this credit card (30%) and the rest can be paid upon check in. Until the deposit is not charged, the booking is not confirmed. This deposit will be refundable if cancellation policies apply. CANCELLATION / MODIFICATION During HOLIDAYS, BANK HOLIDAYS AND SPECIAL EVENTS, cancellations / modifications are free of charge up to 15 DAYS prior your arrival. After that, we will charge your credit card with 100% of the surf camp (including tax). Cancellations / Modifications are free of charge prior to 7 DAYS days before your check-in date the rest of the year. After that, the surf package will be non-refundable and you will be charged with 100% of the surf package. In case of No-show, 100% of the surf package will be charged to your credit card. We reserve the right and you hereby authorize us to charge your credit or debit card for any damage incurred to your room or the hotel during your stay (including without limitation specialist cleaning) or for any items that are missing when you leave. Same applies for our surf equipment. Different cancellation/modification policies apply for groups.
The following cards are accepted at this property:
The Surfholidays Advantage
Easy messaging with a local surf host & expert to plan & book your dream surf holiday
1 Customize your surf trip with the help of a local surf host
Surfholidays has handpicked the world's top surf camps, accommodation & surf schools so you will have peace of mind and an unforgettable trip that meets your exact requirements.
2 Secure & easy booking
You can book instantly or message a host directly & request a custom option. Once you are happy with the trip, you can easily book via Surfholidays' secure payment platform.
3 Support before and after your trip
Our team at Surfholidays and your local host onsite are available before and during your trip to ensure things run smoothly.
4 Authentic travel experiences
Surfholidays hosts ensure that you will have the best experience based on up-to-date local insights. On top of that, the vast majority of your money will go straight to support and grow local surf towns.
Surfholidays offers a 100% satisfaction guarantee
If you are not fully satisfied, we'll work with you to make it right.