Surf Berbere
Surf Berbere
Taghazout, تاغازوت - Taghazout, Morocco
Chat with a host who can help organise your trip...
The Place

Private & Shared room options
Couples
Families
Groups
Solo travellers
Surf Berbere
Reviews (
15
)
4.5
out of
5
Friendly, boutique and unique surf house with surf café and surf shop. Ideal for solo travellers, couples and large groups. Sleeps 25. Extras include: Dinner on the surf camp terrace, yoga sessions, Paradise Valley tours, Immesouane surf trips, Agadir souk tour.
Location
Taghazout is a beautiful, small fishing village 20 minutes north of Agadir. The surf camp itself is located right on the waters edge in the heart of town, about 2 minutes away from all the restaurants, cafes and shops. You quite honestly won't get closer to the waters edge and the waves if you tried!
Reviews

Facilities

Room types

Getting there

Surf Lessons

Waves

Terms
15 REVIEWS
Summary
Accommodation
Surf Lessons

Betsy
Dorset
September 2018
Travelled solo
How did you like the accommodation?
My stay at Surf Berbere was amazing! I really think the people there made the experience to be honest. The accommodation is exactly what I expected/wanted. It wasn't a hotel but had everything I needed, and loved having the waves crash right against my walls, and having a small balcony to nap on after the long surf days before dinner and yoga. There is not much going on in Taghazout at night but there is always lots happening on the rooftop terrace at Surf Berbere, and after dinner I was up there for usually a few hours just hanging out with the other surfers. The people there were so welcoming, and as a solo surfer I felt it was a great place to meet new people and feel comfortable. The staff members were always asking what they could do to make my stay better and have been in contact with a few of the people I met there!
How were the surf lessons?
I enjoyed my surf lessons, but I don't think there was much I learned IN the water. There was good instruction off the water but I felt once I was in the water I was kind of on my own. Some of the instructors were a little biased towards teaching the women so some of the guys in my group didn't get any individual attention or help with surfing! I loved the beaches, and thought it was great that every morning the instructors would drive to the beach with the waves best suited for you.

Emma
Dublin
September 2018
Travelled solo
How did you like the accommodation?
Great place to stay! The staff are very courteous and welcoming! They take the time to talk to all of the guests and treat them as friends rather than just another customer. The house is not 5 star but it is great value for money. The beds are a bit on top of each other but the roof top makes up for it with amazing sunsets. There is plenty to do; the obvious is surfing but they also provide easy access to the downtown core of a small fishing town on the coast, and there's yoga, excursions to paradise valley and group meals on the beautiful rooftop patio overlooking the ocean are a must! Overall amazing stay and well worth a stay!!
How were the surf lessons?
I really enjoyed the lessons, thanks to Ismail and his patience. I felt after a week i really got the basics and will keep at it!

Aaron
London
August 2018
Travelled solo
How did you like the accommodation?
What a week! Incredible surf, friendly staff and guides, and a beautiful setting. Could not have asked for more from the trip. By the end of the week, the staff and guides were more like friends! The accommodation was basic, but had everything you needed, and when you are eating dinner on the roof, while the sun sets, any niggle is soon forgotten.
How were the surf lessons?
The surf was amazing, despite being the "off season", Tamri was the best for consistent waves! The guides were spot on with location selection, and even offered tuition and tips for us. I learnt so much, and the only thing that could've made the trip better would be for it to have not ended so soon!
- Less Reviews

Heather
Warwick
July 2018
Travelled as a couple
How did you like the accommodation?
Myself & Jay loved our 5 days at the surf house. Everyone was really friendly and helpful. Food on the roof terrace was lovely - and catered for Jay's vegetarianism really well. The trip to paradise valley is definitely worth it.
How were the surf lessons?
We had surf lesson every day except for the day we went to Paradise Valley. We both learnt loads, had loads of fun and we are considering coming back in the high season.

Joanna & Sam
London
April 2018
Travelled as a couple
How did you like the accommodation?
We had a fantastic time, the guys at Surf Berbere were all lovely and really welcoming. Didn't make it to paradise valley unfortunately but got in lots of surfing. Also as a woman I felt safe walking through the village by myself. Only negative would be the quite unpleasant smell of fish guys/sewage that is probably inevitable with a small Moroccan fishing village! Thanks for a great holiday, we would definitely recommend both surf berbere and surfholidays
How were the surf lessons?
We surfed at K17 as I am still a beginner. The instructors were great at handling our different abilities and we both progressed a lot, they were happy to coach us as much as we wanted or just let us go surf. There was a good choice of different boards to suit whatever we wanted. Taghazout is a lovely village and the views of the nearby breaks were breathtaking, we will definitely be back soon when the swell is a little larger.

Sam
Glasgow
April 2018
Travelled as a couple
How did you like the accommodation?
My girlfriend and I stayed for one week. The location of the main building is perfect (overlooking glassy waves at Hash point). The cafe is great value and very tasty, with a very agreeable terrace, also overlooking the waves. Our room was basic, clean and comfortable.
How were the surf lessons?
The waves were amazing - best i've ever seen. Ismail was a great instructor. Great selection of wetsuits and boards to suit your needs. (I particularly liked that we could change the boards as we improved...I started with a 9ft. foamy, then down to an 8ft, then 7ft.6, then 7ft.2!). Great transport provided to find waves suitable for all levels. Tudor, in the office, was always friendly and extremely helpful. It just is the best way to learn/improve at surfing, in the loveliest surroundings, with the nicest, most helpful, of people. We'll be back asap!

Nat
Streatham
March 2018
Travelled solo
How did you like the accommodation?
I had a fantastic time there, staff went out of their way to make sure we were happy, flexible and accommodating, place was great, rooms basic but views were superb. Staff were very very lax and I know a few other guests said there were asked to pay for things they already paid for just from lack of communication purely. I had opposite problem, kept reminding them I hadn't paid for things and but we settled up on the last day. I didn't mind that at all! Overall the atmosphere was so welcoming and friendly and felt like a home from home. I had a brilliant time as it was my first time travelling solo and I have rec it to everyone and would def go again :-) one of my fav holidays by far.
How were the surf lessons?
Surf lesson were great, the guys were really passionate about surfing and made sure we were safe, accommodated everyone and made sure we were all happy with the schedules/trips. Although it does take a while to get going but I personally didn't mind that!

Chris & Sophie
Fleetwood
February 2018
Travelled as a couple
How did you like the accommodation?
The place itself is ok - amazing location but could do with a bit of maintanence, ie my shower head fixing was loose and a few other bits. The real thing that made the trip was the guys who worked there who were super nice, especially Rags. We met some lovely people both guests and staff.
How were the surf lessons?
The lessons were great, good selection of boards but some could do with renewal.

Jeff
Swansea
January 2018
Travelled as a couple
How did you like the accommodation?
Couldn't really fault anything about Surf Berbere. Staying in Taghazout with these guys was brilliant, the room (Vista Apartment) was right by the sea, perfect. A minor mix up with the rooms was quickly solved. The food was amazing too. Cheers for an amazing week, see you when Anchors is pumping next.
How were the surf lessons?
We had 3 days of Surfing with all the equipment and lessons arranged for us. The equipment was decent but the lessons from Walil were amazing, highly recommend it to anyone!

Andy
London
January 2018
Travelled solo
How did you like the accommodation?
Really enjoyed my time at surf berbere. Accommodation and food were good, staff were excellent. Went to paradise valley on one of the days and it was well worth it so pleased I did.
How were the surf lessons?
Really enjoyed the surfing.

Justin
Australia
January 2018
Travelled solo
How did you like the accommodation?
A very friendly bunch of expats and locals who get on well together to provide you with a friendly, fantastic, fabulous surfing experience :-) Accommodation is of hostel standard. Awesome views! Tasty wholesome food eaten under the stars every night!!

Garry
Bude
December 2017
Travelled solo
How did you like the accommodation?
I had the pleasure of one week with Surf Berbere and couldn't have enjoyed my stay more. The staff were super helpful, rooms comfortable and clean and the evening meals delicious.
How were the surf lessons?
The surf was largely flat in Taghazout for the duration of my stay but we were transported to the best waves for the day's conditions and scored something fun...

Marcos
Hawaii
December 2017
Travelled solo
How did you like the accommodation?
Great stay! Excellent staff, treat you like family and help you with whatever you need. Excursions, yoga, and transportation all the plenty. Great place to meet people! Rooftop hangout with an insane view. Great dinners every night! :P Hola Tudor, Rags, Kat, Amrith, Natasha, Ismael, and all the boys! Miss you guys. Aloha from the Hawaii boy :D

Daniel
London
November 2017
Travelled solo
How did you like the accommodation?
I stayed at Surf BErbere for 7 nights and am completely happy with my choice! The place is on a nice spot right next to the ocean. I had the dorm on the top level, directly connected to the roof terrace, which made things very comfortable for me :) (btw. incredible sunsets and starr nightskies from up there!)

All the staff is very friendly and they take good care of their customers. Extras and special wishes are no problem and are dealt with in just a few minutes, so my experience!
How were the surf lessons?
The Surf instructors take you around the town and the yoga terrace is the perfect place to stretch your limbs after a hard days work ;) Rachid and Imad are complete heros as well.

Would definetly recommend the place!

Oli
Fulham
November 2017
Travelled solo
How did you like the accommodation?
Loved it. The place is a great spot to hang out, on the roof terrace or private balconies just chilling.And tried out Yoga for the first time too with Lucy, which was actually really cool. Taghazout is a pretty magical and very, very laid back place, days seem to last forever and the locals are super friendly. I can recommend a straight razor shave at the barbers! Love staying, can't wait to go back! – Oli, Fulham
+ More Reviews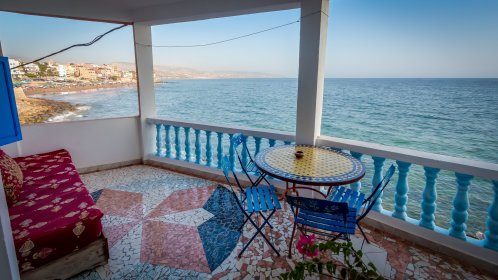 Vista Private Apartment
Room Type: Private
Sleeps:

4
Vista is an apartment right on Hash Point with an amazing terrace overlooking the water. One of our guests favourite apartments, this whole level offers a simple two double bedroomed self contained unit. We can provide cooking equipment, but most of our guests use our cafe and the restaurants in town as they are so cheap.

The front double room has windows opening right up on to the water. The back double room has a side window with views over Taghazout and the water as well.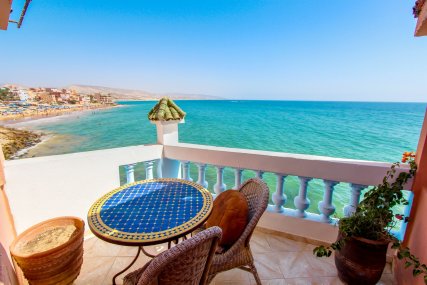 Double Room
Room Type: Private
Sleeps:

2
The Salon level of the surf camp is made up of a double bedroom and a shared bathroom

Out front you have a great little terrace with picture perfect views over Hash Point and Taghazout!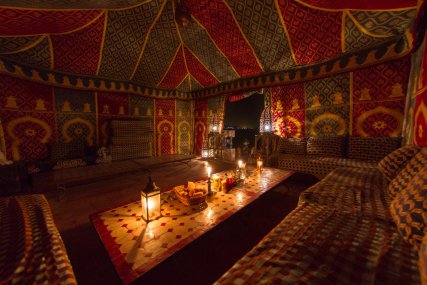 8 Person Bunk Bed
Room Type: Shared - Mixed
Sleeps:

8
The surf camp 4 person bunk room has a window overlooking Hash Point and Taghazout. It is a basic room with access to a shared bathroom within the main camp building, but in a great location!
You can never get lost
When you book you will receive our confirmation email with full travel directions of how to get to us.
We provide Airport Transfers from and to Agadir and they can be booked in the booking steps.
Price for 1-4 people: €35
Price for more than 4: €35
- Nearest Airport: Agadir
- Distance from Airport in kms: 50
- Time from Airport in a car: 45mins
- There is no train from the airport
- There is no bus from the airport
Come Surf With Us
Surf Lessons can be added in the booking steps if they are not already included in a package.
Instructors
Taghazout is a surfers paradise with perfect long right handers peeling off point break after point break. The sun shines all year round, the water temperature never drops below about 18 degrees, so you only ever need a spring suit and the flights are cheap from pretty much anywhere in Europe! In our village area we have Anchor Point, Hash Point, Panoramas, Killers, Mysteries, so many spots!
Main Surf Beach: Panoramas
Surf Lessons we offer:
Kids Surf Lessons
Our coaches love working with children, every year we welcome school groups out to us. Our lessons always take place on safe, clean beaches near Taghazout and our coaches are there to supervise the whole day, not just the lesson time.
Beginner Surf Lessons
The normal surf lesson day with us goes a little something like this....
8am - 9am breaky at the cafe
9am load up the boards
9:15am hit the beach = warm up!
9:30 - 12pm min of 2hrs of lessons
12pm - 1pm packed lunch at the beach
1pm - 4pm more surf lessons for those who want more (no extra price)
4pm - come home to the camp, if you leave us some feedback, we'll give you free pancakes!
Intermediate Surf Lessons
Advanced Surf Lessons
We run our 12 week instructor program where we teach people how to become surf coaches. From this, we have all the kit required to do advanced lessons, whether it is video footage, technical analysis or getting you in to the best spots with a great surfer right next to you!
Private Surf Lessons
Surf Guide
The best guides in town! Want to know where the best surf is, these guys can show you.
Yoga
Our yoga sessions happen every afternoon above our cafe on the roof terrace. It is a purpose built space used solely for yoga with a stunning open air view of the ocean. Sessions normally start around 5:30pm to coincide with sunset over Hash Point.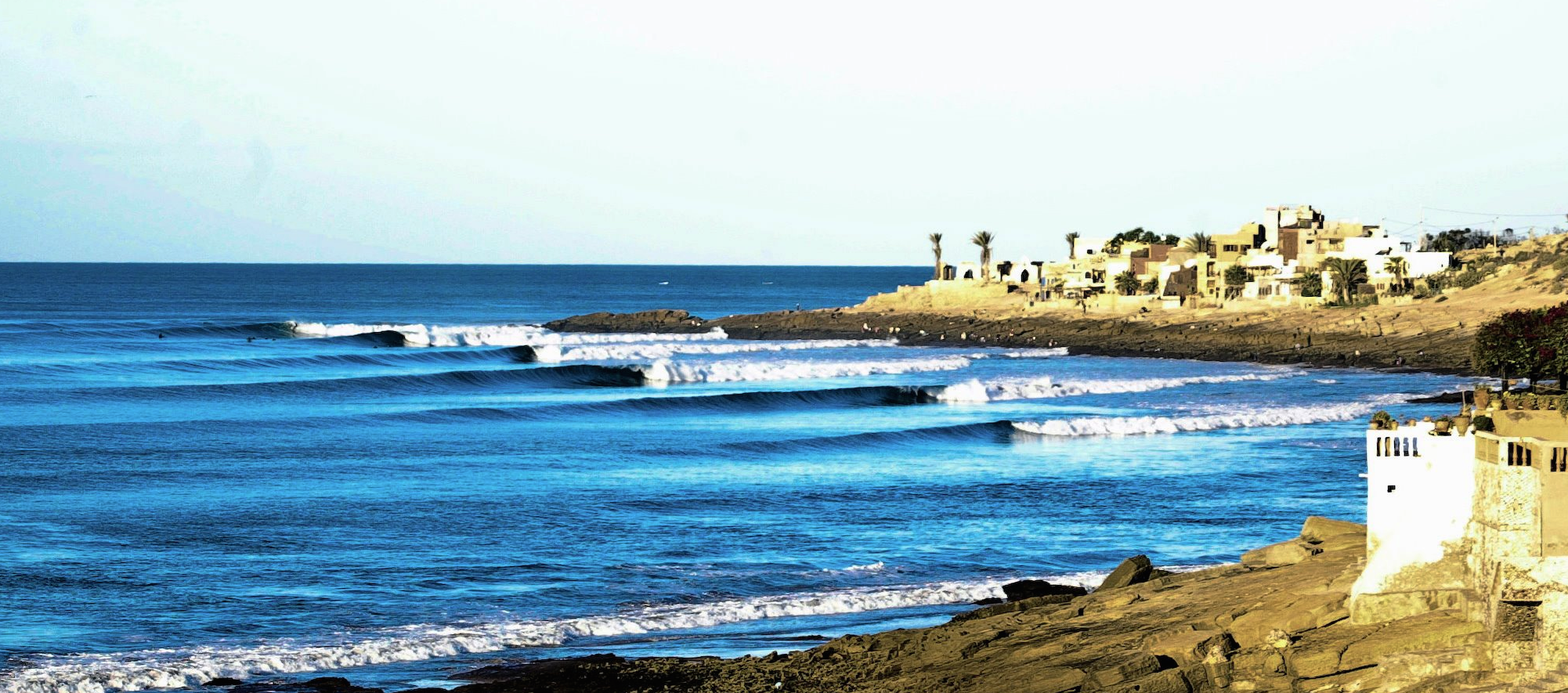 Anchor Point
Level: Intermediate
Big right hand point break that is probably up there as the most famous wave in Morocco. Works best on a westerly swell or big northerly and has perfect barrels lining up all the way back down to Taghazout.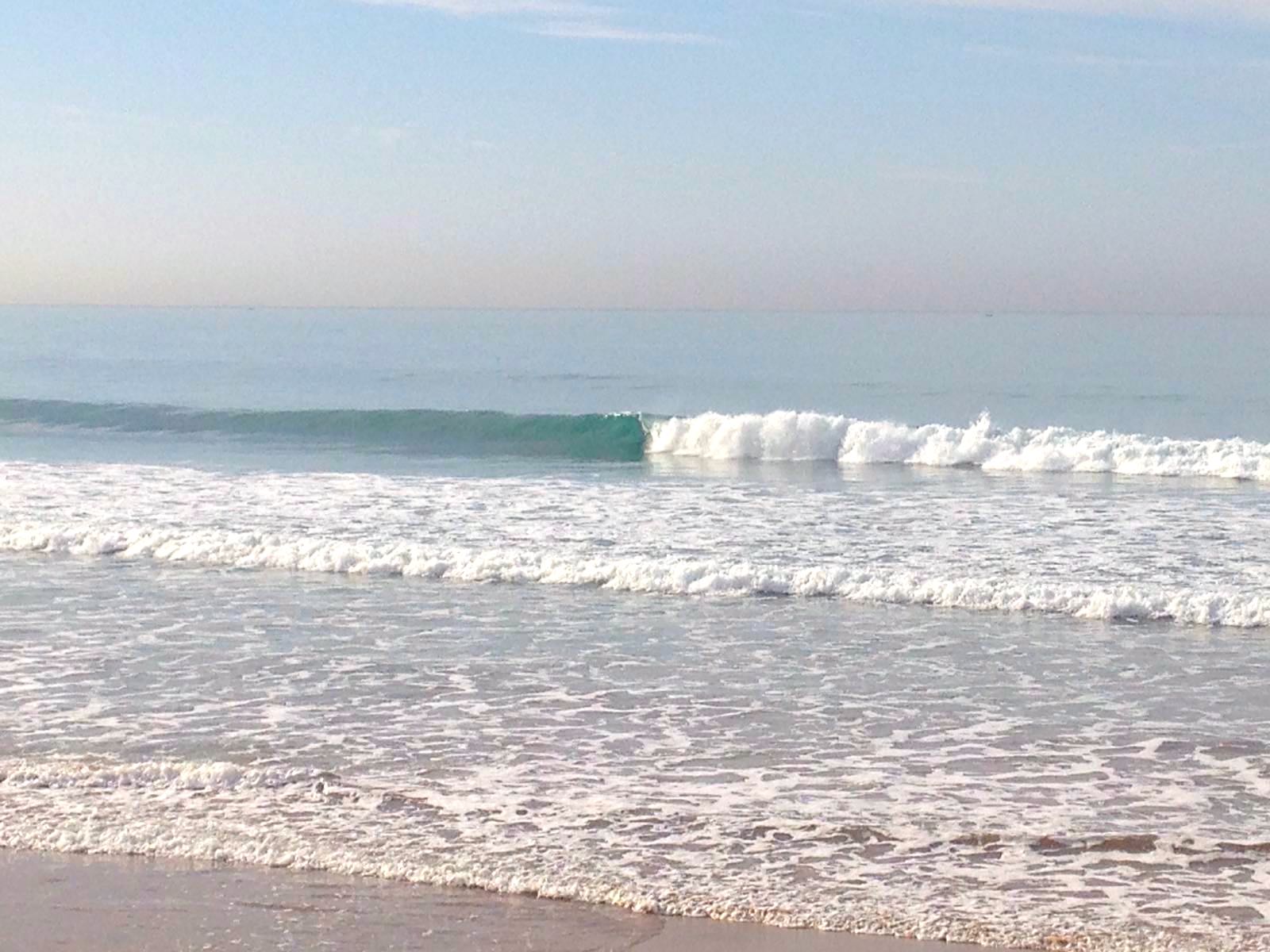 Hash Point
Level: Intermediate
Taghazout's favourite wave and right on the surf berbere doorstep. This is a fast right hand point break that races along the rocks. At low tide it is a fun beginner wave as it is out on the sand banks.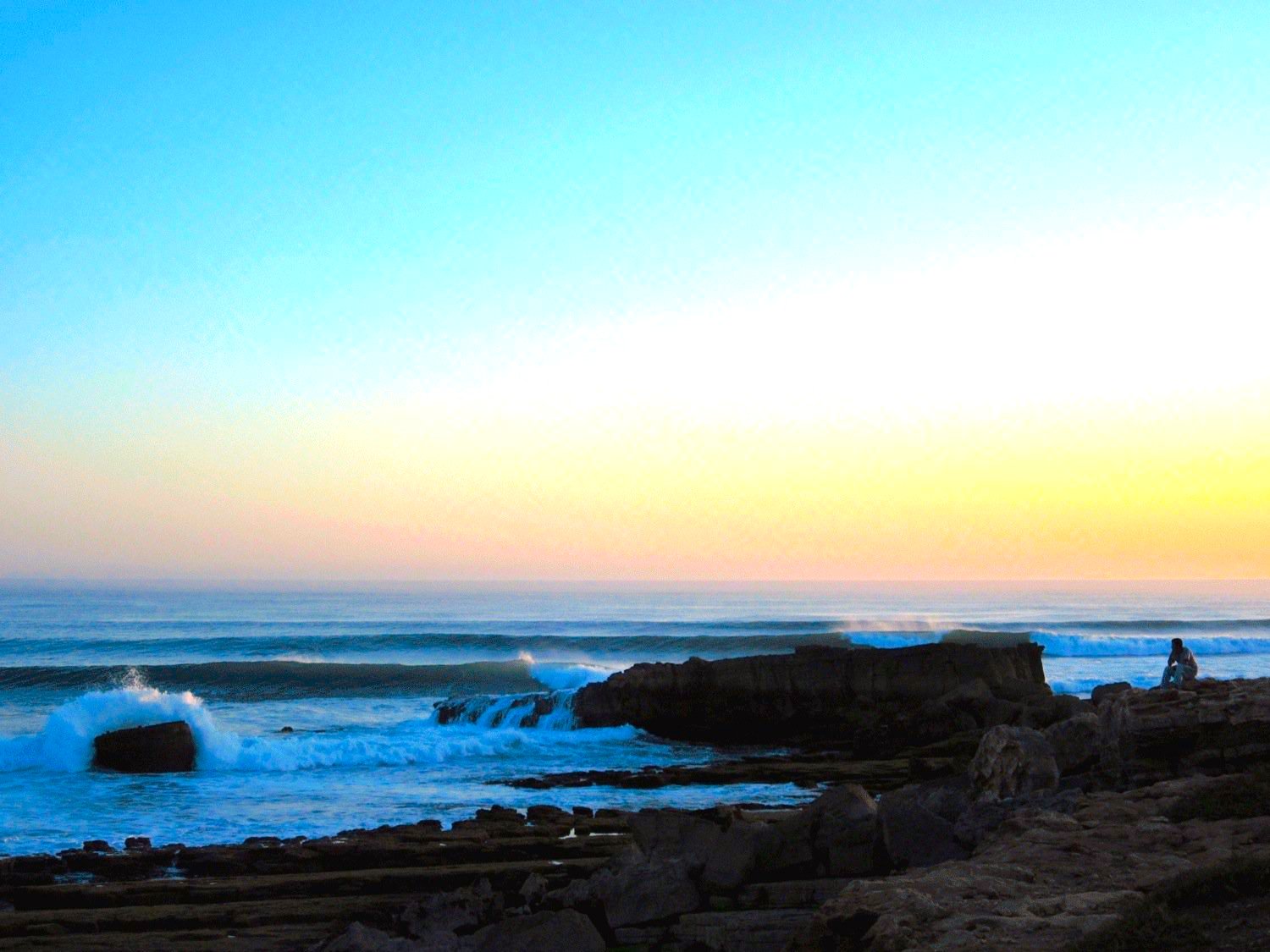 boilers
Level: Advanced
Big fast reef / slab of a wave that gets howling offshore winds meaning that it walls up like a beauty. The only issue is getting in and out is a bit of a mission as you need to jump from the rocks behind a boiler so timing that is key, then coming back in is a quick dash across urchin covered rocks. Bring your booties!
Surf conditions in Taghazout:
Beginners:

JAN

FEB

MAR

APR

MAY

JUN

JUL

AUG

SEP

OCT

NOV

DEC
Intermediates:

JAN

FEB

MAR

APR

MAY

JUN

JUL

AUG

SEP

OCT

NOV

DEC
Advanced:

JAN

FEB

MAR

APR

MAY

JUN

JUL

AUG

SEP

OCT

NOV

DEC
Rain
Wetsuits
JAN/FEB
MAR/APR
MAY/JUN
JUL/AUG
SEP/OCT
NOV/DEC
---
The surrounding 10km area of
Taghazout & Tamraght
have gained legendary status as a surf mecca and without doubt Morocco's surf capital. There are not many places in the world that have waves accessible to beginner, intermediate and advanced surfers but this area has it all.
Taghazout waves includes the beginner/intermediate surf spots
Panaromas & Hash's Point
. Further south is the long stretch of beach that leads to the next town of Tamraght, a fantastic learner area with two advanced breaks at the south end
Devils Rock & Banana Point
.
On the north end of town is Moroccos most famous wave,
Anchor Point
, a world class long right break. And around this headland is
La Source & Killers
, another two of Moroccos most reliable & famous waves.
10km further north is the town of
Tamri
which has a great selection of beginner & intermediate waves as well as a few secret spots.
Come Surf Taghazout with us....
PAYMENT
A small deposit is required to secure your booking.
Your balance is due at check in.
CANCELLING YOUR BOOKING
To cancel go to the MyAccount section and log in or register and you can cancel from within your account.
Your deposit is non refundable but can be used for the same property/surf school within one year of your original booking.
You can cancel anytime up to 30 days before travelling you will not be charged the balance.
The Surfholidays Advantage
Easy messaging with a local surf host & expert to plan & book your dream surf holiday
1 Customize your surf trip with the help of a local surf host
Surfholidays has handpicked the world's top surf camps, accommodation & surf schools so you will have peace of mind and an unforgettable trip that meets your exact requirements.
2 Secure & easy booking
You can book instantly or message a host directly & request a custom option. Once you are happy with the trip, you can easily book via Surfholidays' secure payment platform.
3 Support before and after your trip
Our team at Surfholidays and your local host onsite are available before and during your trip to ensure things run smoothly.
4 Authentic travel experiences
Surfholidays hosts ensure that you will have the best experience based on up-to-date local insights. On top of that, the vast majority of your money will go straight to support and grow local surf towns.
Surfholidays offers a 100% satisfaction guarantee
If you are not fully satisfied, we'll work with you to make it right.